1936 or 7 Century Thunderbolt 14'

This is the second time this boat was restored. It was originally restored in 1985 (Click here to see the 1985 restoration.) The current restoration was done for the 75 anniversary of the Thunderbolt, 1931 - 2006. The restoration was done in the summer of 2006. A new deck was installed, new humped hatches, and a refinish of the hull.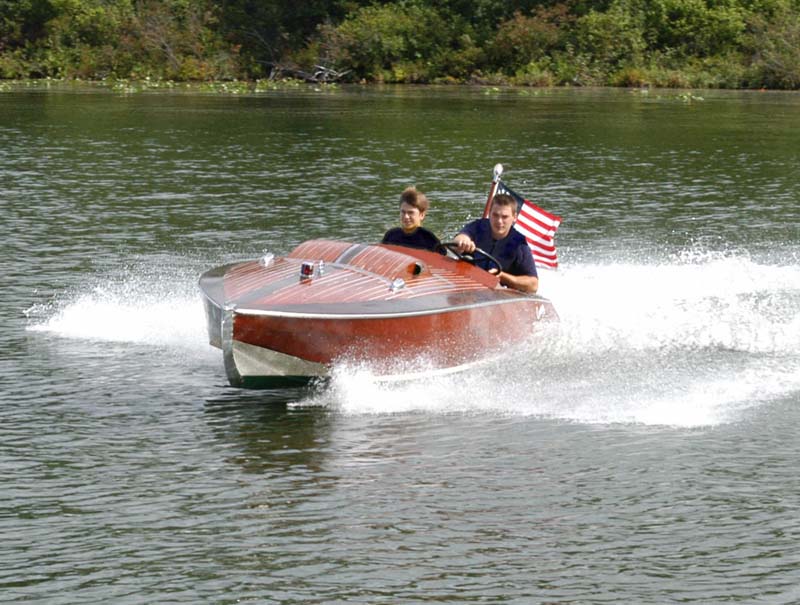 Running on Conneaut Lake, August of 2005, with it's original hatches and airbrushed white in the bow. This photo was taken before restoration.