Restoration November 22, 1984 - January 9, 1985. A total of 48 days from start to finish.
On Thanksgiving evening of 1984 Bill Wittig from the Century Boat Company called and ask is the Thunderbolt ready for show. We ask when. He said, January 10 in New York City. We said it will be. And it was. That evening we went out to the garage and removed the original bottom planking. The deck had been taken off awhile before but that is all of the work that was done prior to the 48 days.
On this page you will see the 48 day restoration photographs and some of the boat in the water. Just a note since there was a rush, a few things were not done correctly. Including the original engine hatch. Instead of using the 1936 style a 1931 style was made in it's place. It was easier and much faster. Also we did not worry about the engine since it was a static display. The original was put back on the boat at a later date.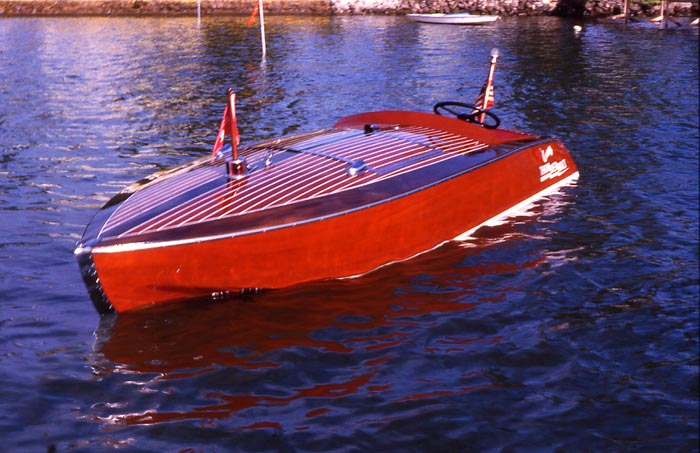 The Thunderbolt in the water 1985.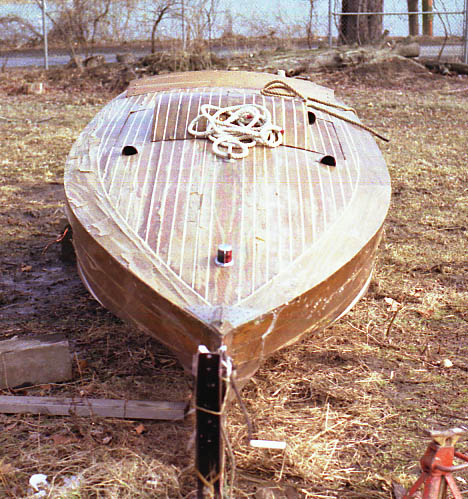 This and the next photo is the day we picked the boat up.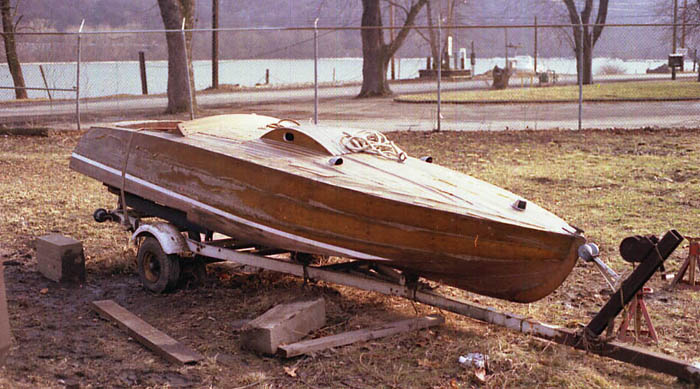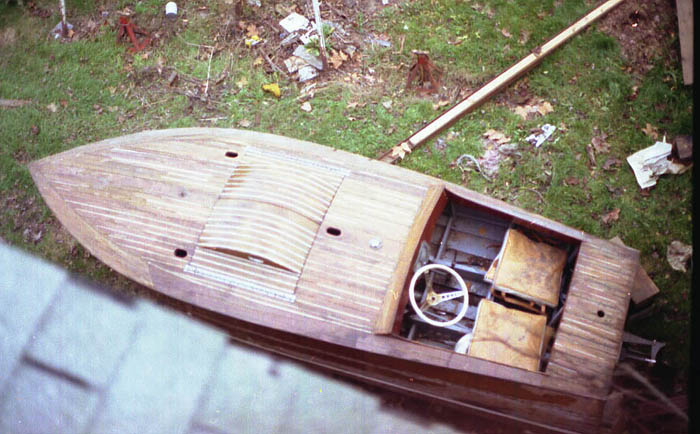 The boat after pickup with the chrome removed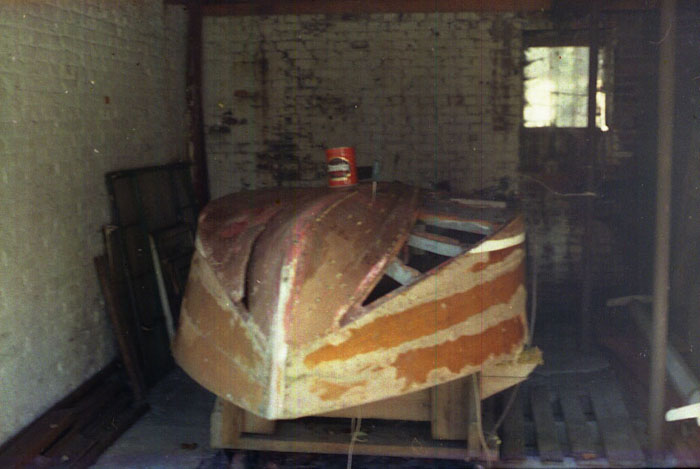 Removing the bottom, the restoration begins November 23, 1984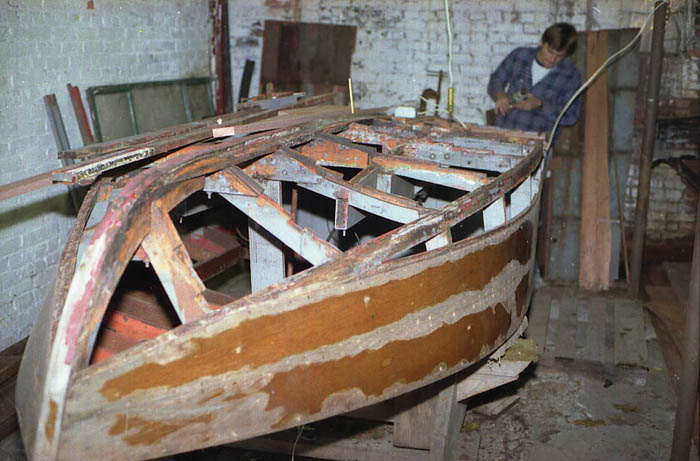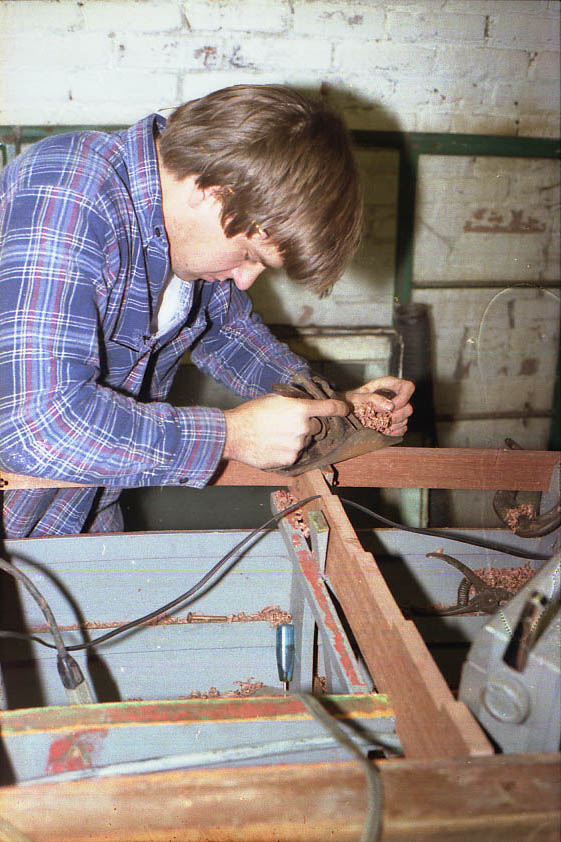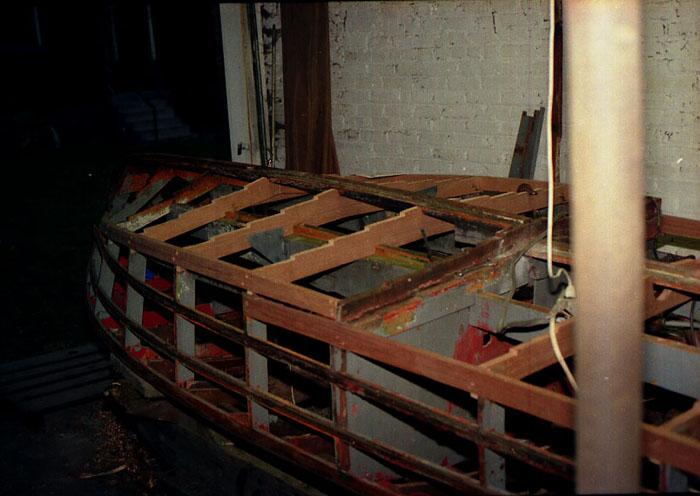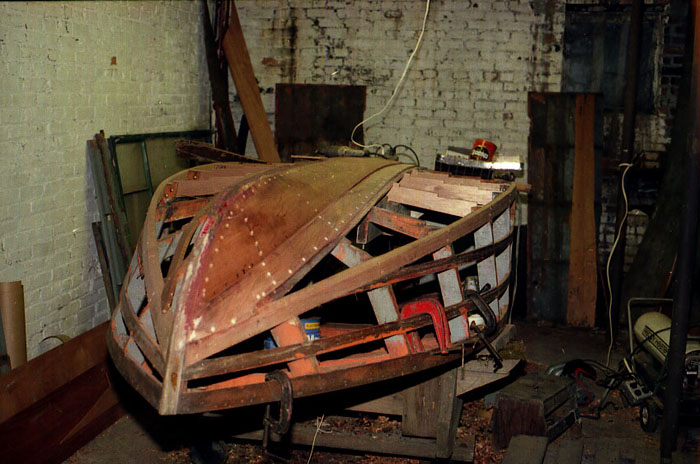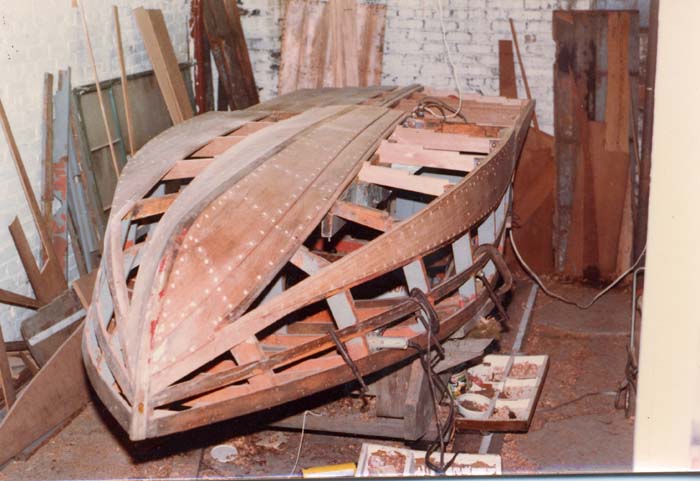 Note: The bottom design made the planking instalation order different than most boats.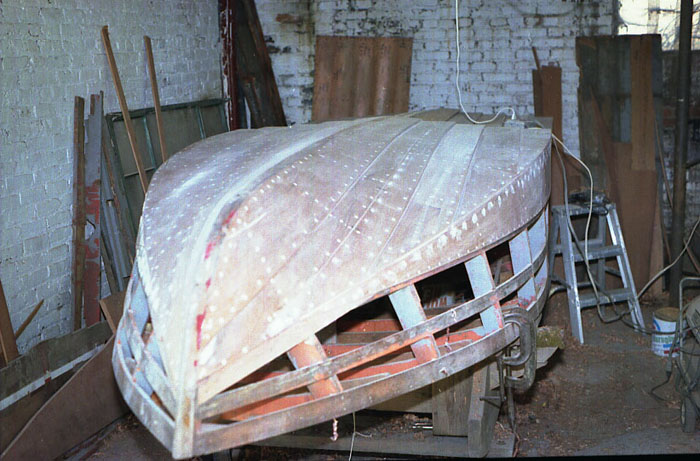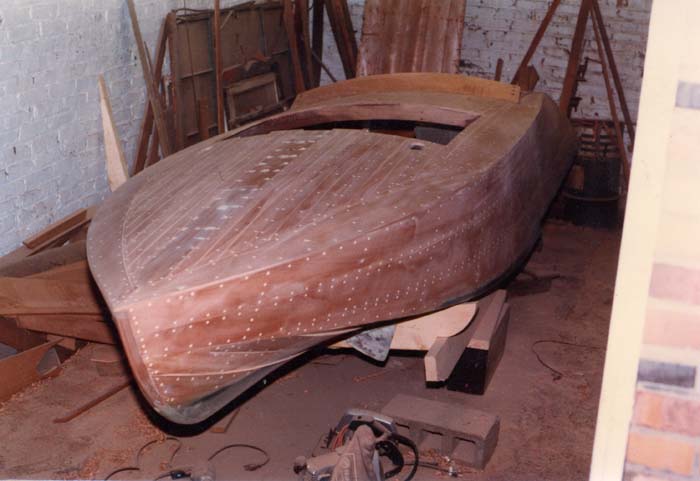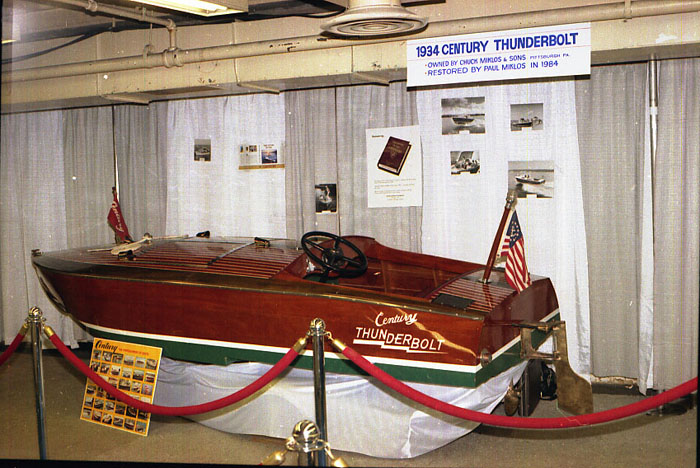 On display at the New York Boat Show January 10, 1985.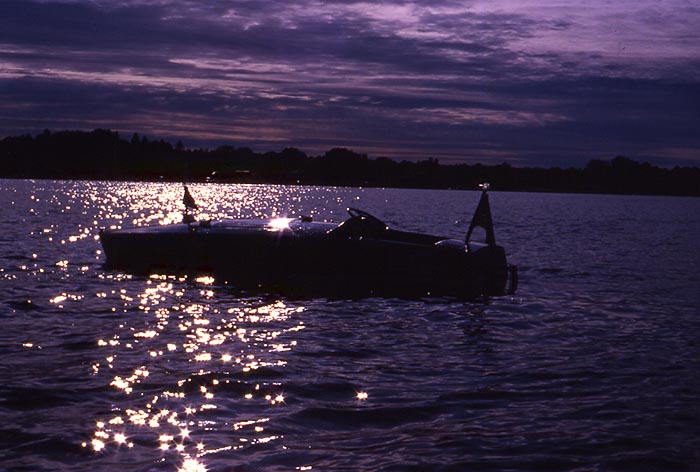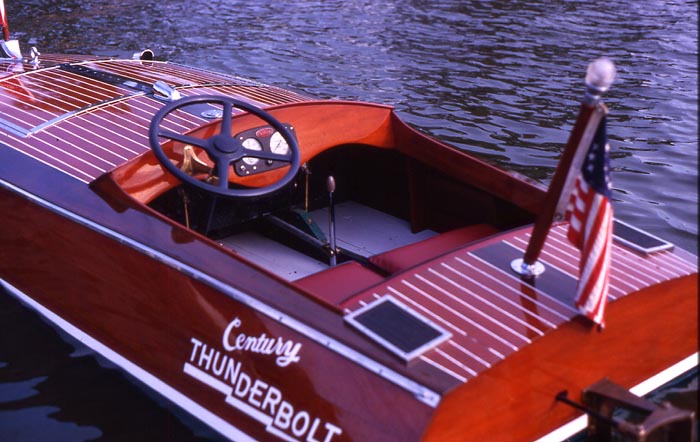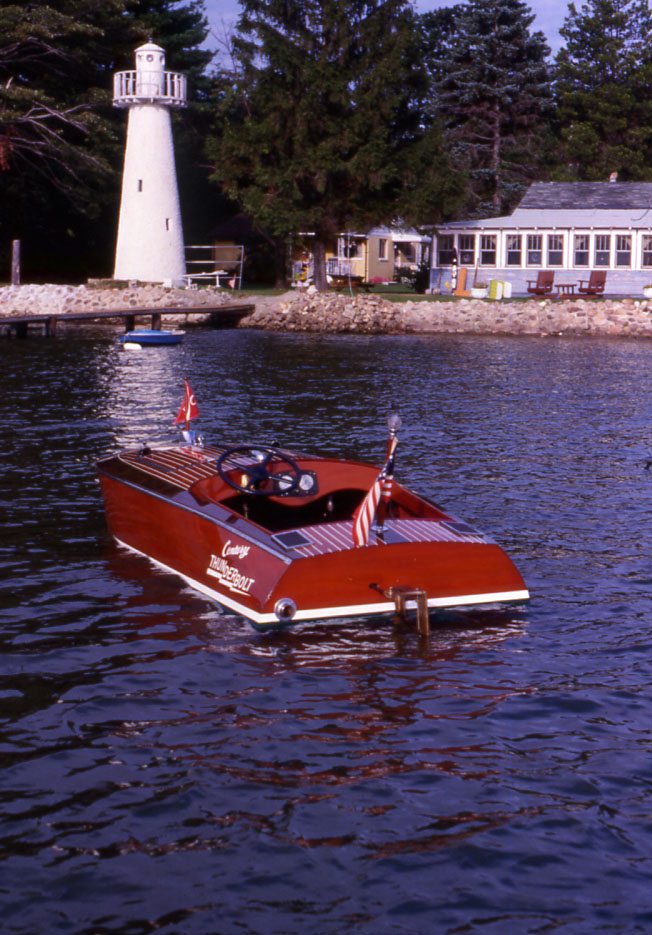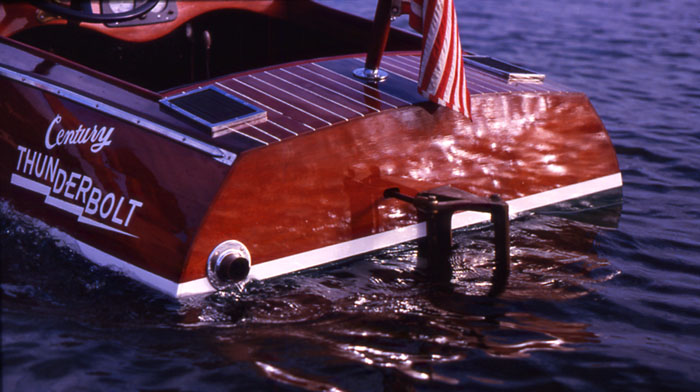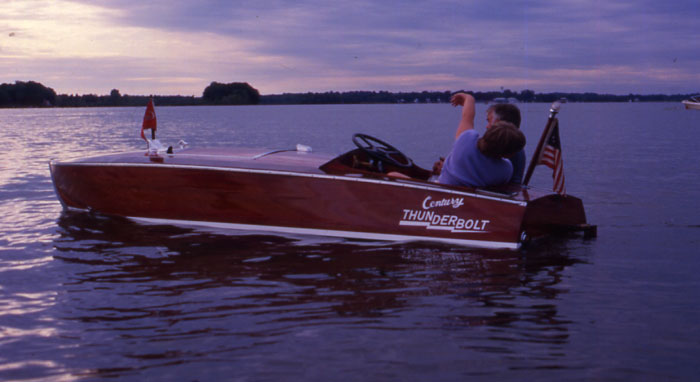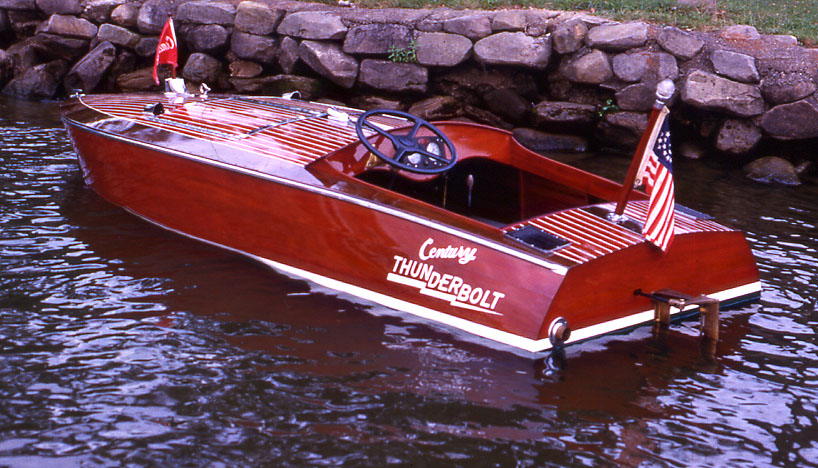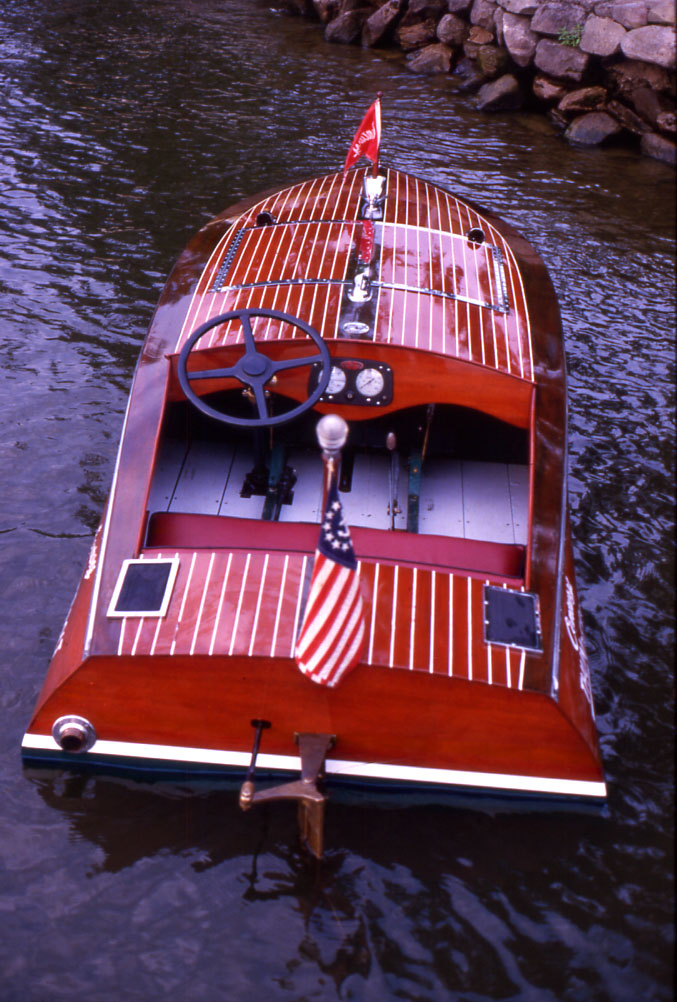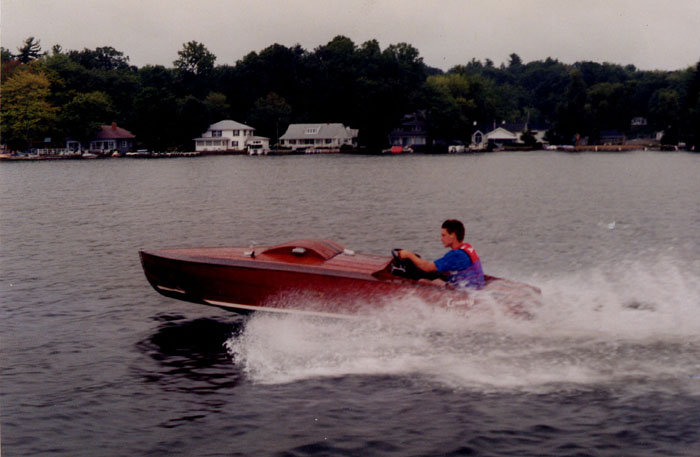 Running on Conneaut Lake, August of 2000, with it's original style hatches.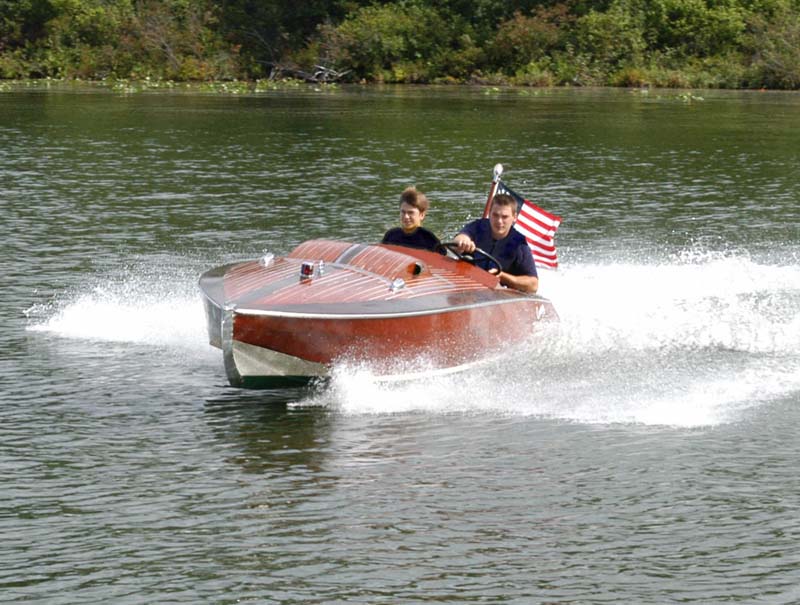 Running on Conneaut Lake, August of 2005, with it's original style hatches and white in the bow.