"WOODY II" 1930s Style 10' Homebuilt Rowboat
Construction complete July 2006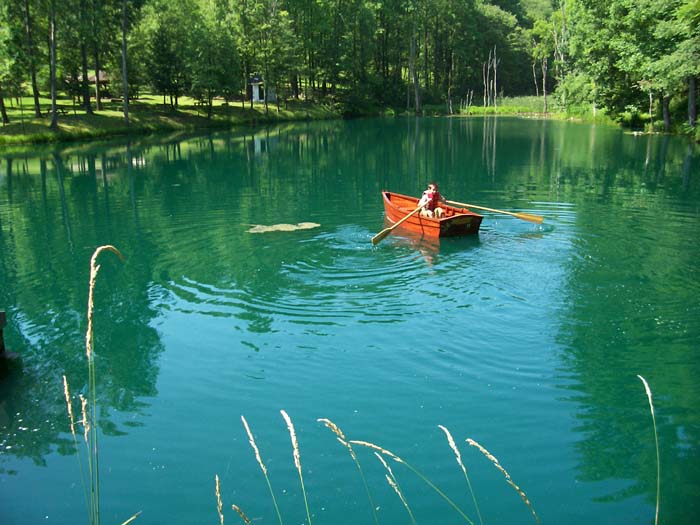 This is the third one of these boats that we've built or rebuilt. The first was built back in 1992, Click here. the second was the original boat that was restored around 2001. Click here. And now this one. This boat is being built for use on a small pond near Kittanning PA. This photograph was taken just after the initial launching July 16, 2006 Home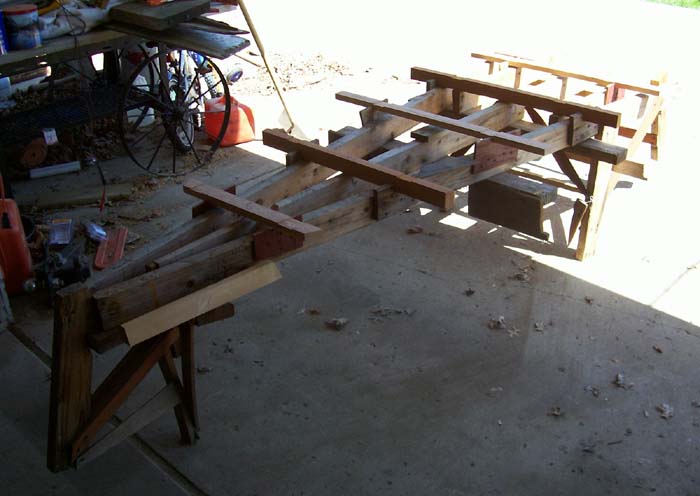 The first four photographs are the early framing of the rowboat. This photograph was taken April 20, 2006.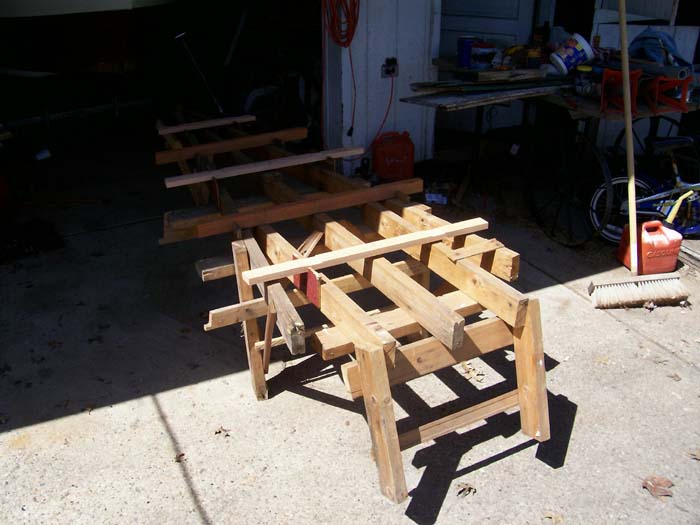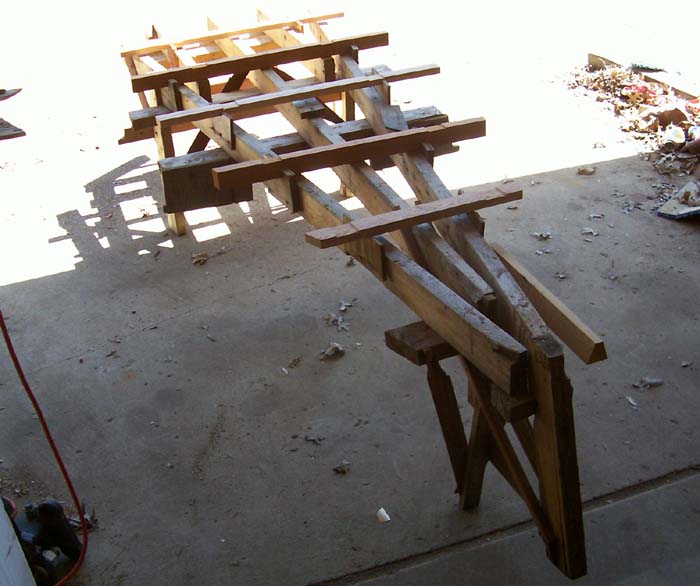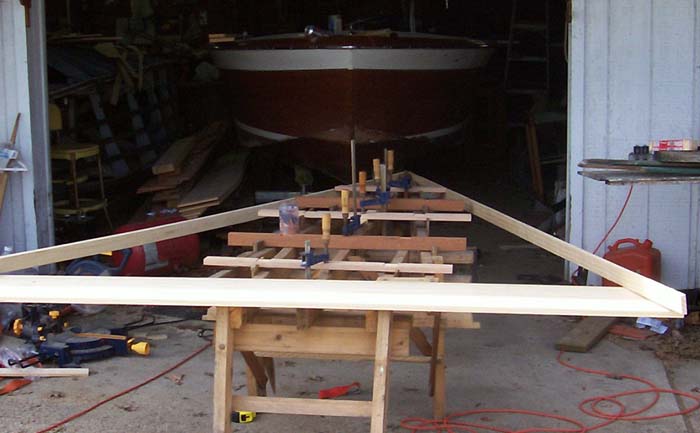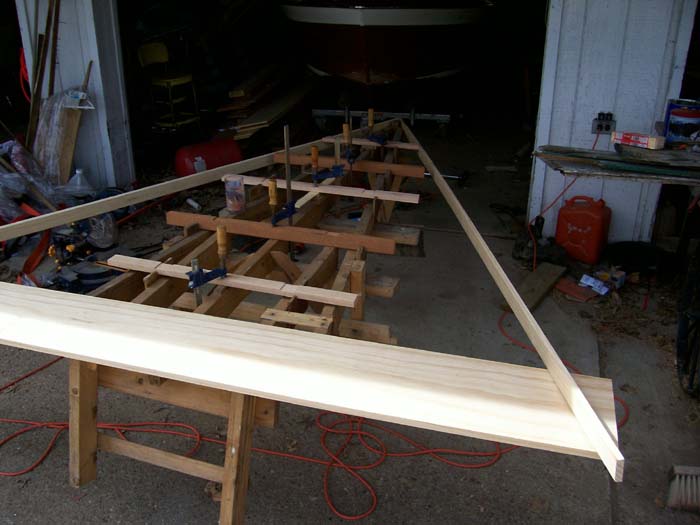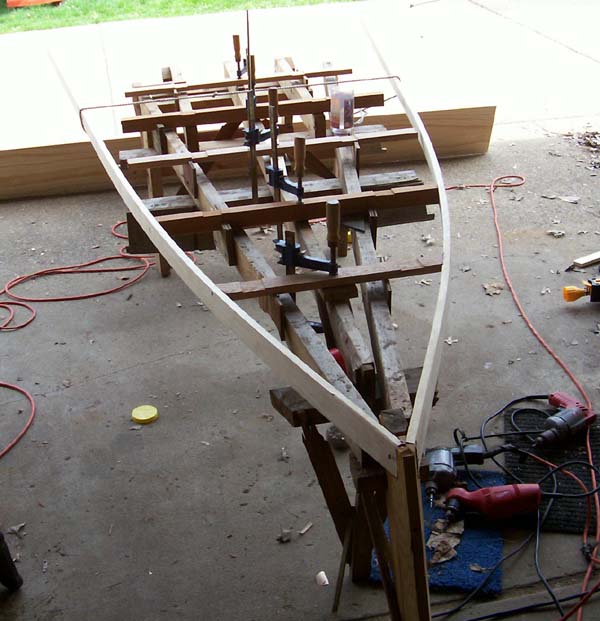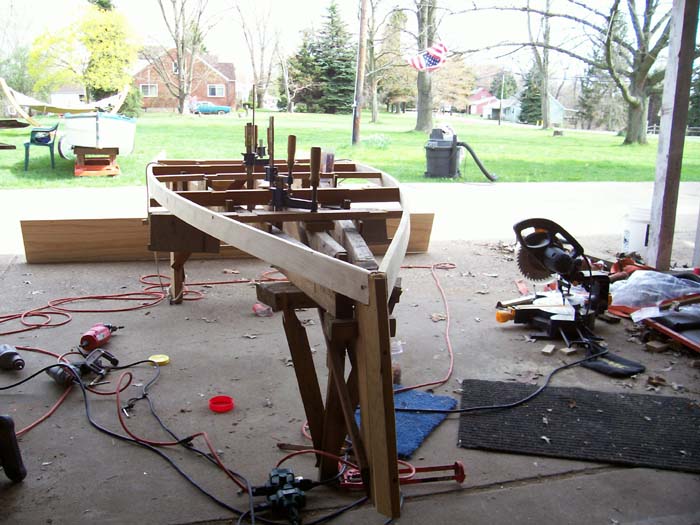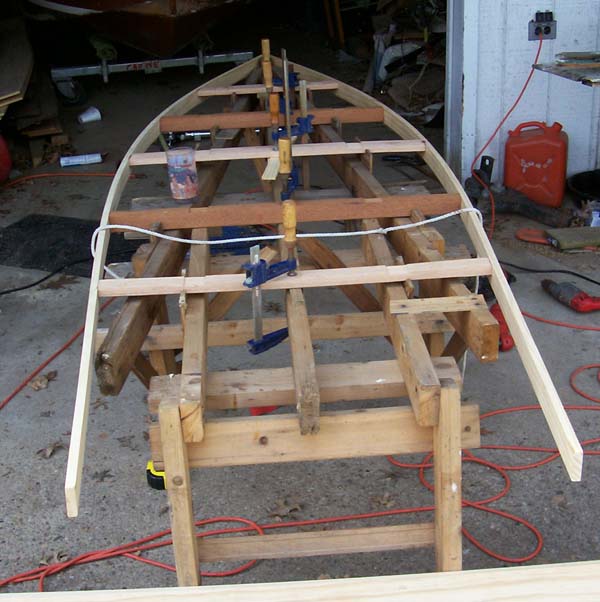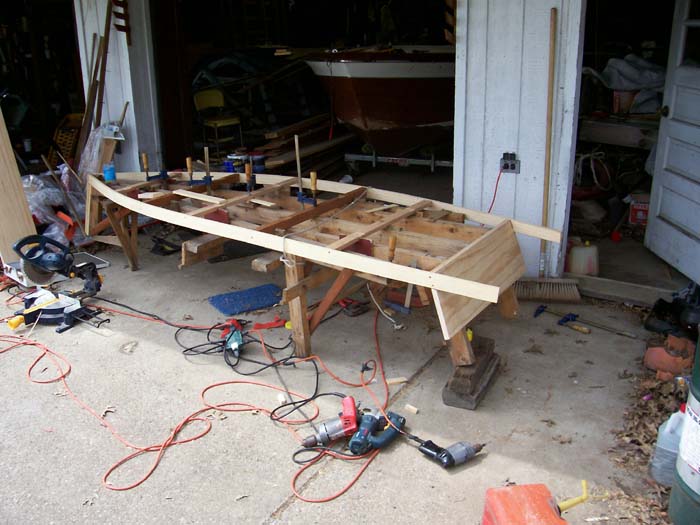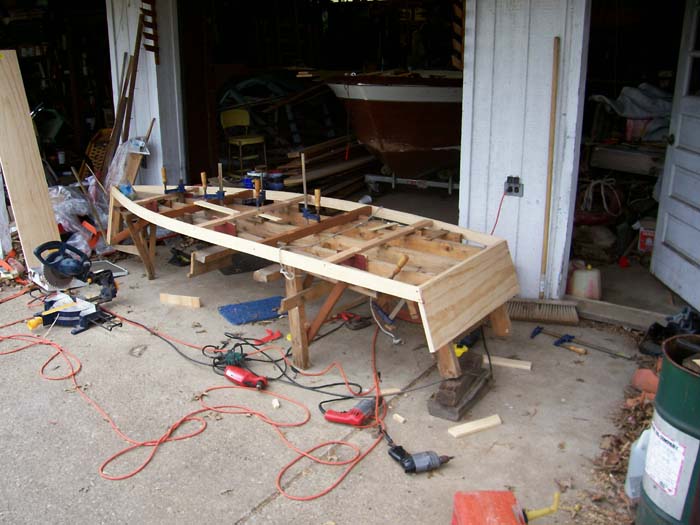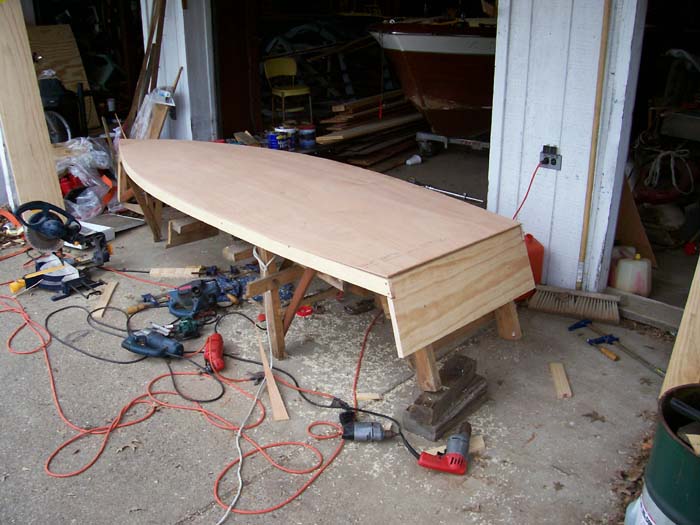 Inner bottom attached to framework, lower transom pieces installed.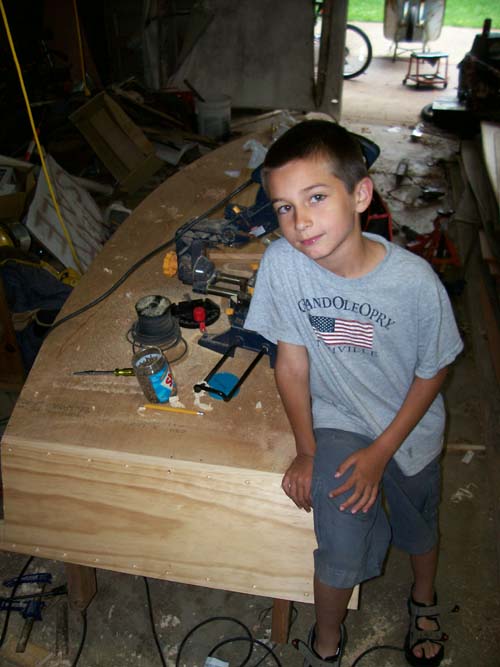 Spreading 3M 5200 caulking on the chines and stem, this will assure a water tight boat.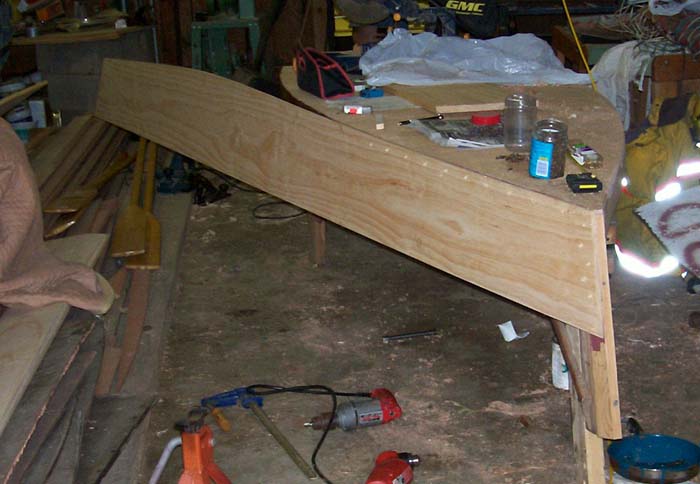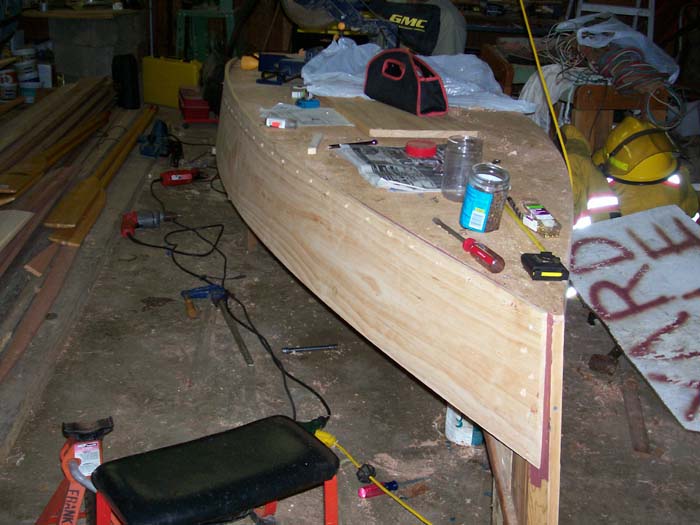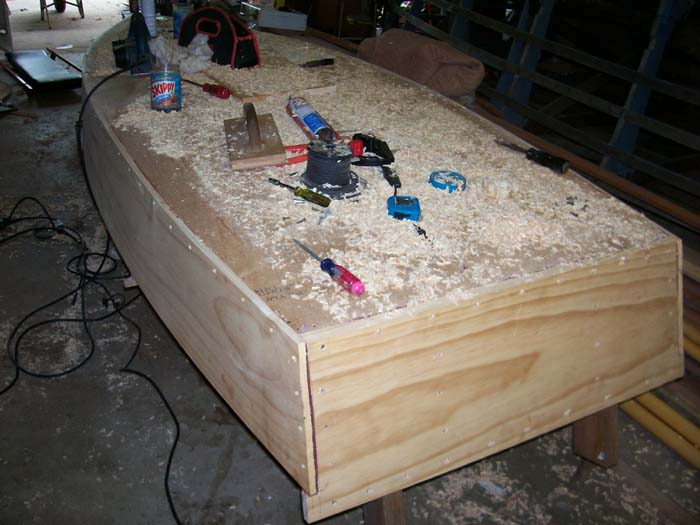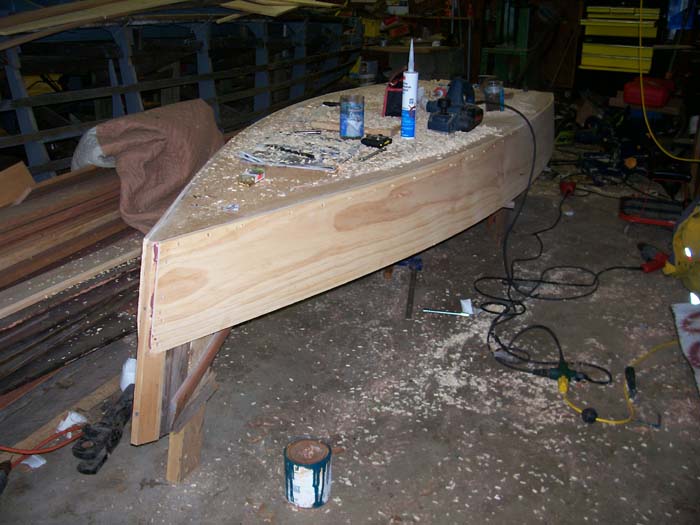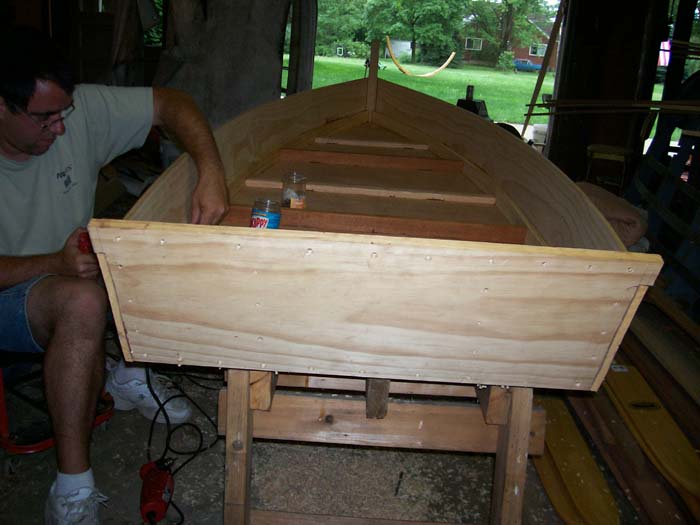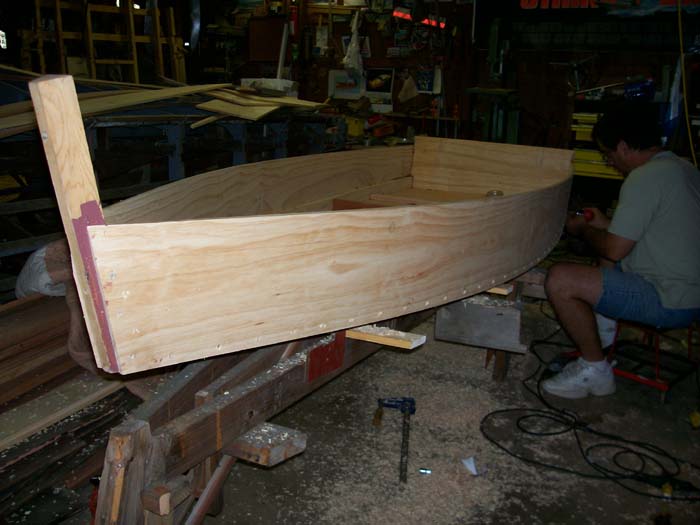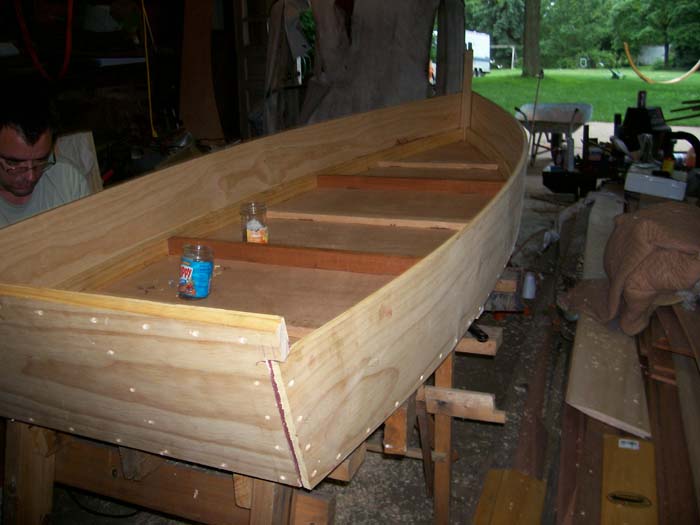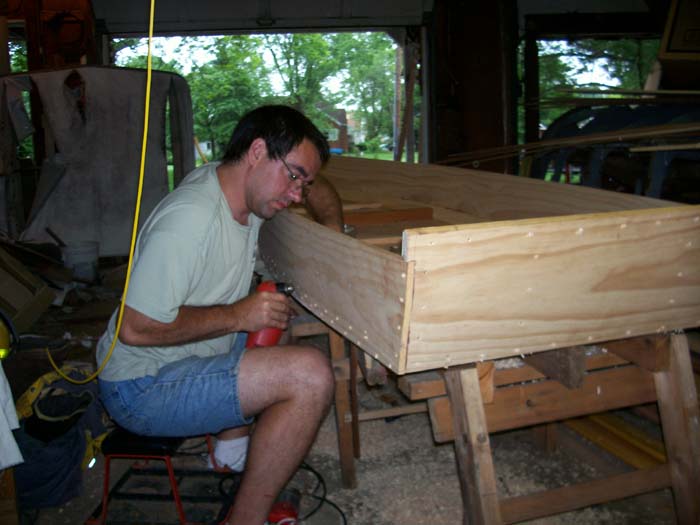 Installing lower port plank.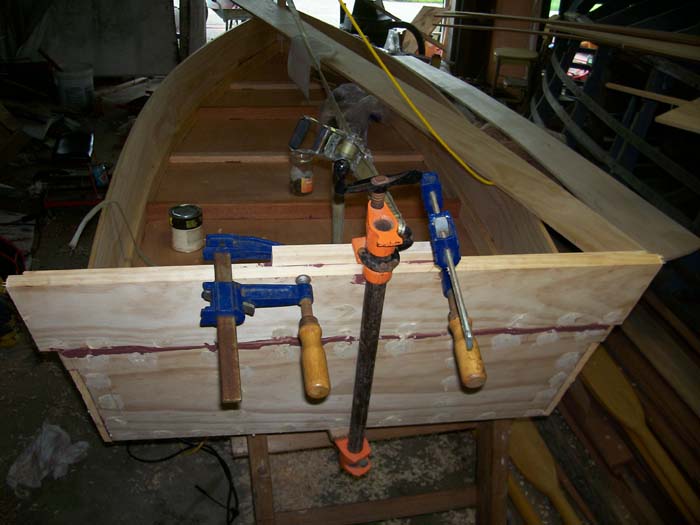 Lamanating the transom pieces.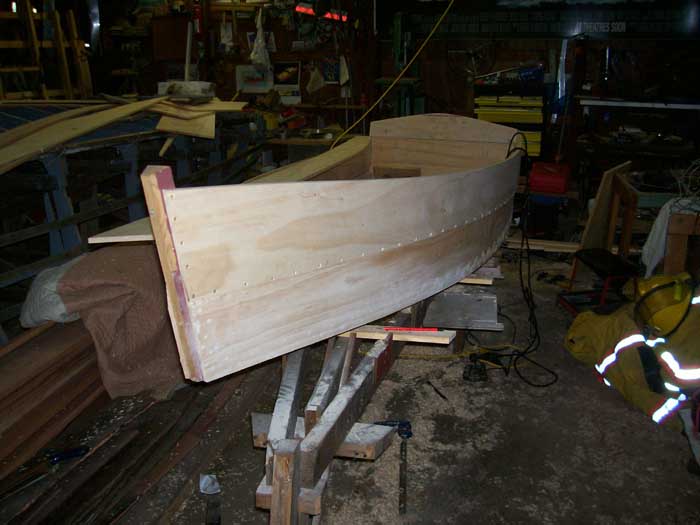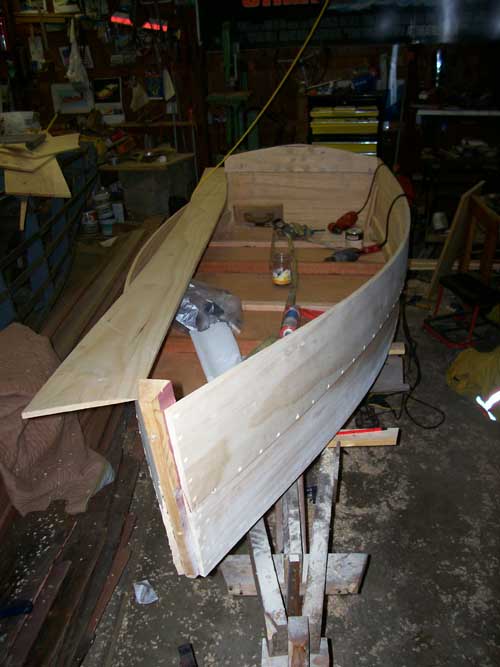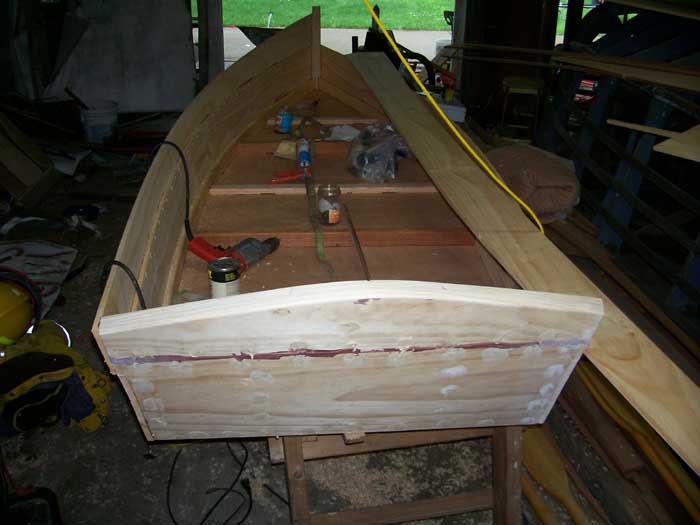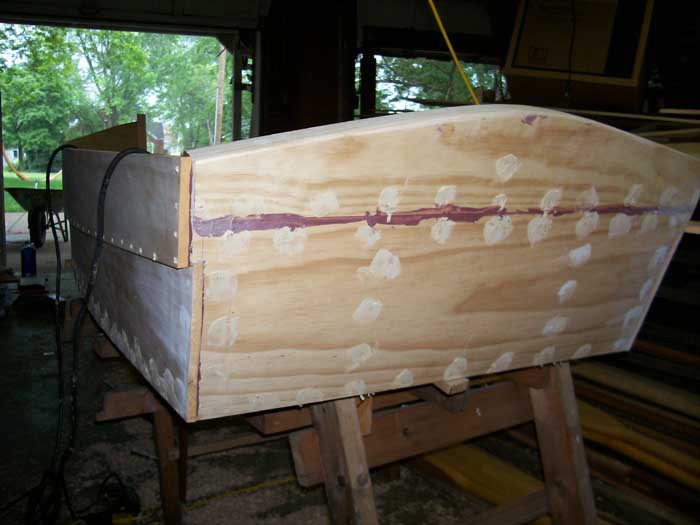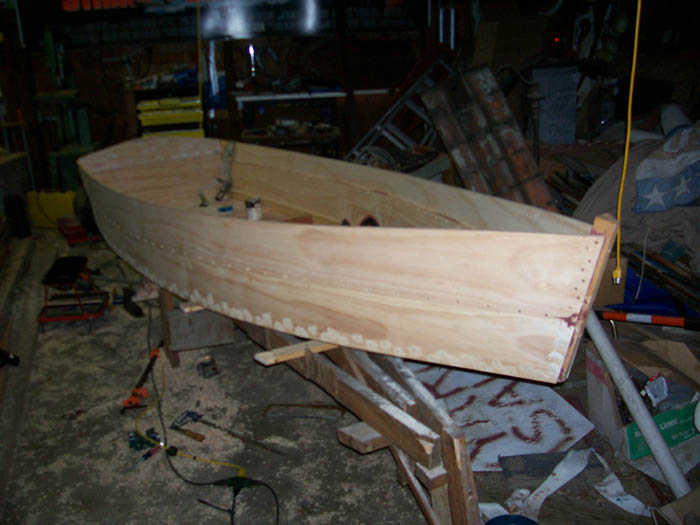 Base hull complete outer bottom not installed.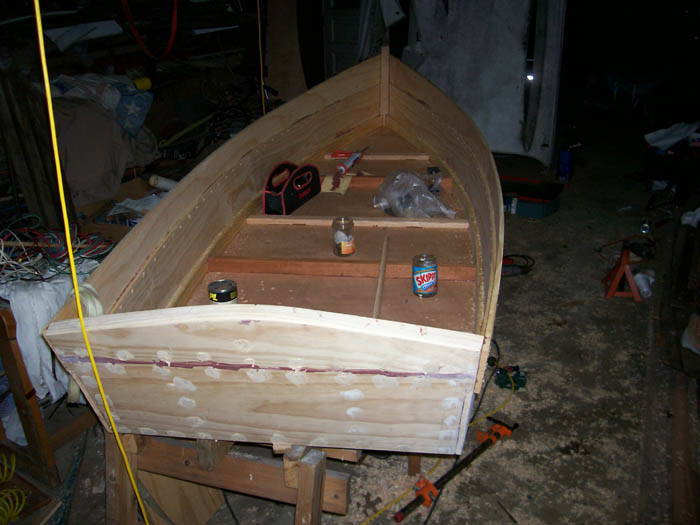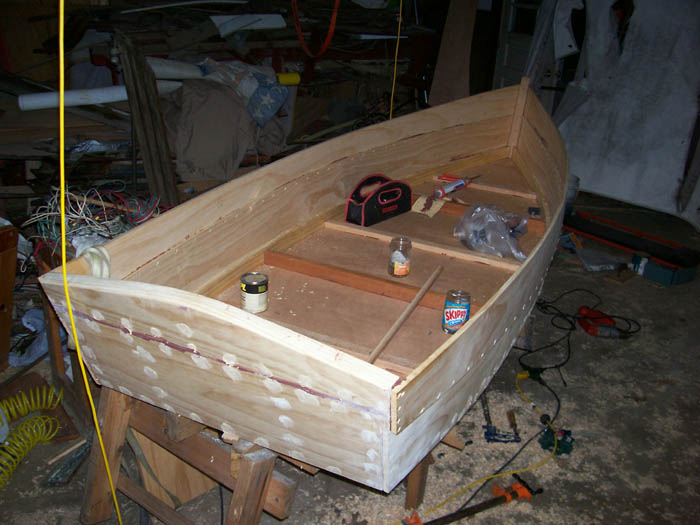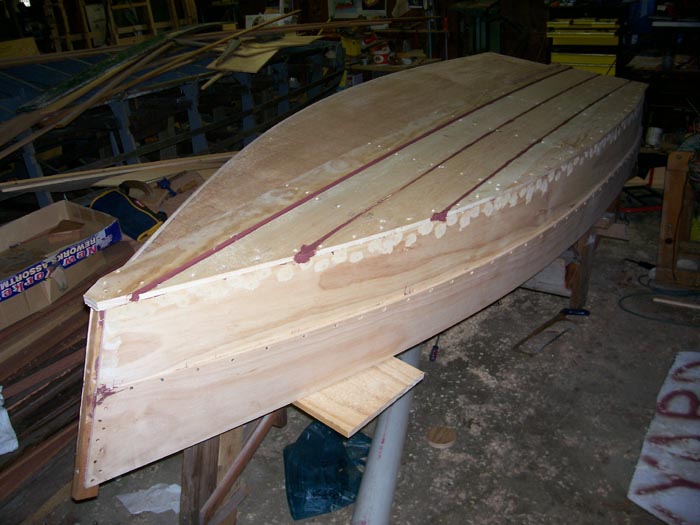 Outer bottom being installed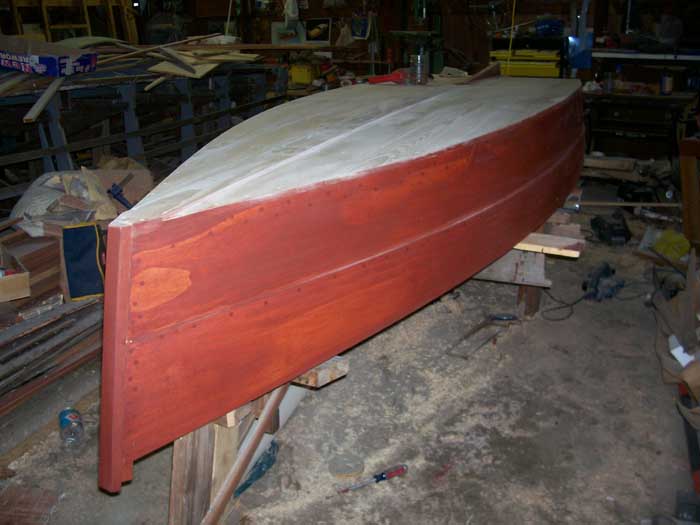 Bottom installed and hull stained.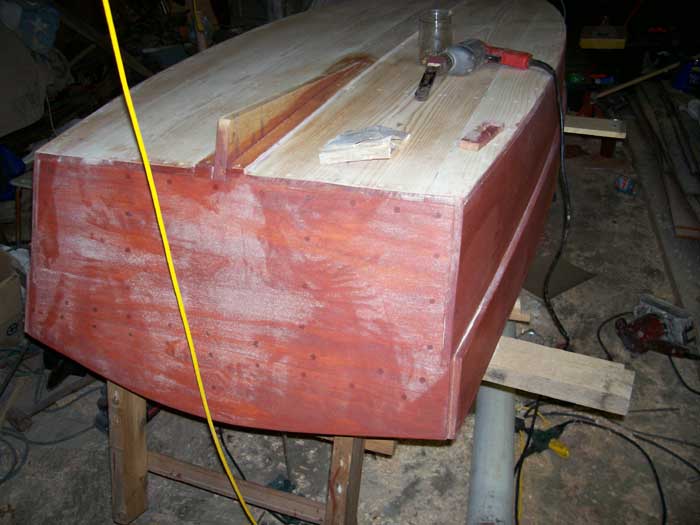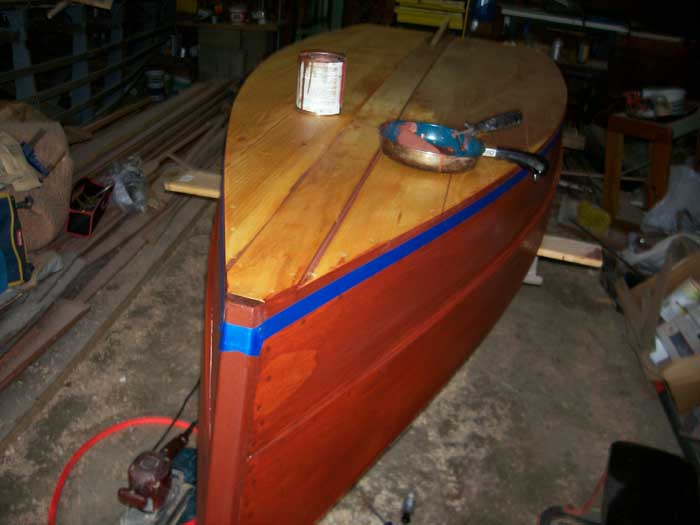 Hull sealed and bottom being painted.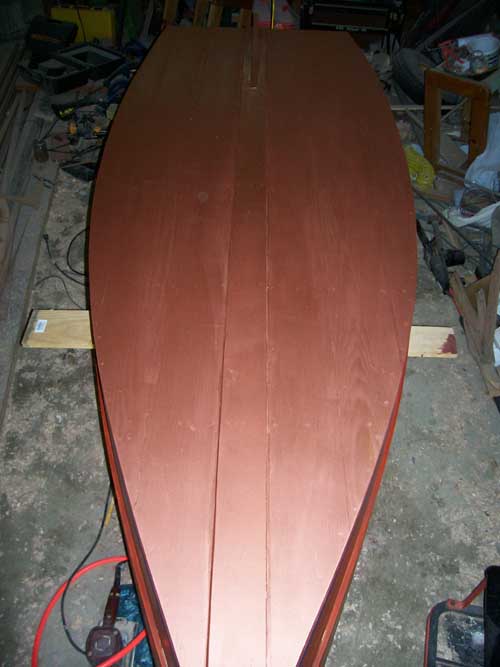 Bottom painted.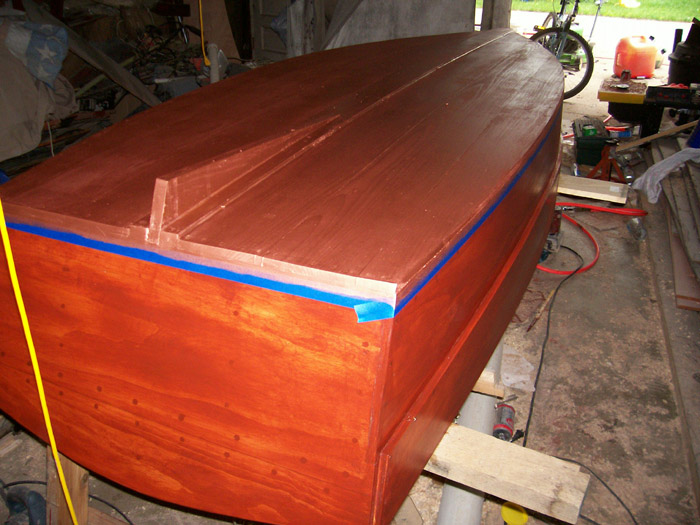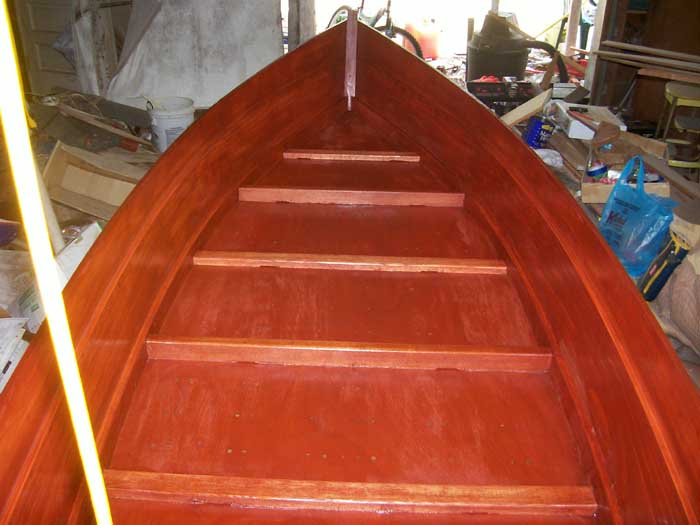 Inside stained with sealer.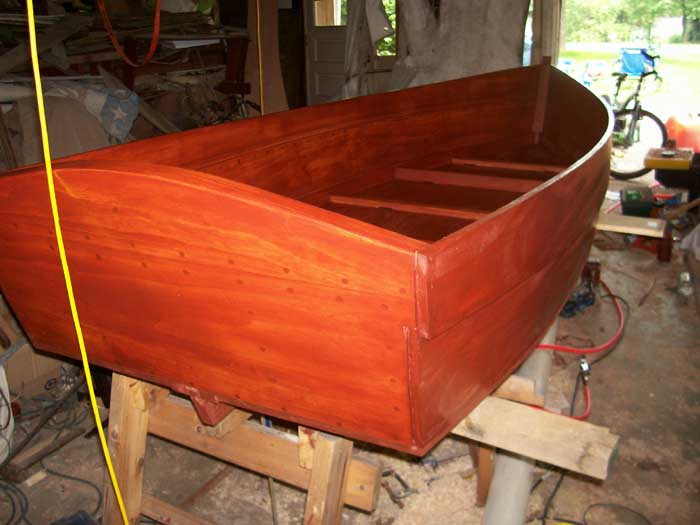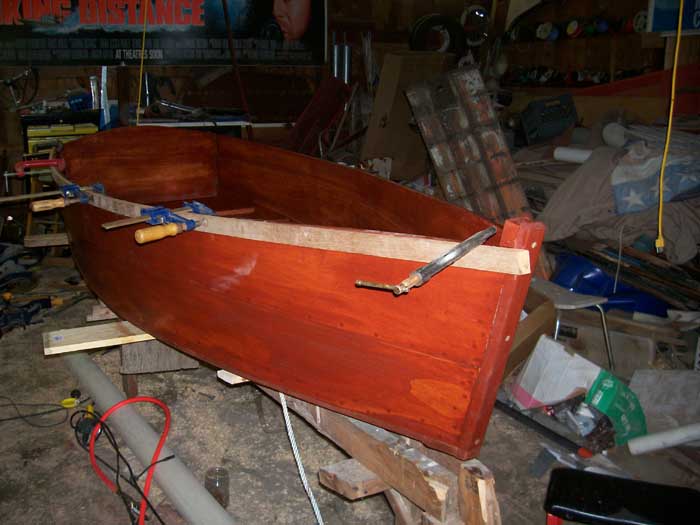 Installing outer shear clamp.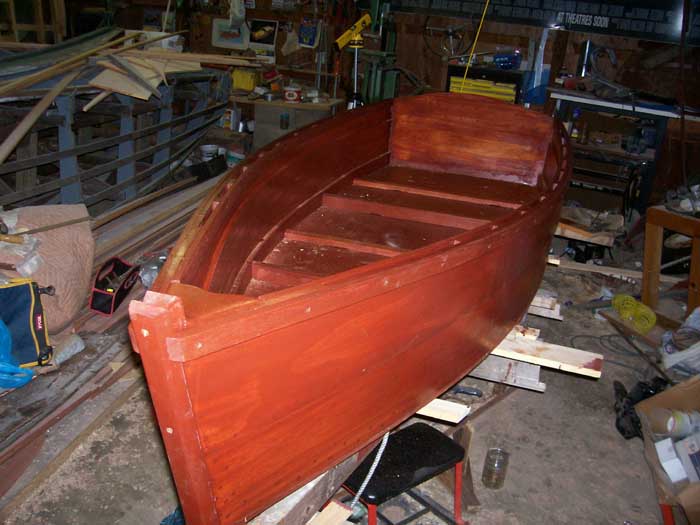 Inner and outer shear clamps installed, stained and sealed. A few coats of varnish install the seats and oar locks and its ready for the water.