1930s Style 10' Homebuilt Rowboat
Built 1992
In 1992 a film company ask us if we had a rowboat that they could use in a movie we said yes and then we built this boat in the next few weeks. They never called back. We had started working on our uncles rowboat and had built a jig to rebuild his. At that point it was easier and quicker to build the new boat. So that is what we did. The rowboat is 10' in length and is a copy of a 1930s rowboat. It says home built, I built the boat in my basement. To get the boat out we had to turn it sideways to get it out the door.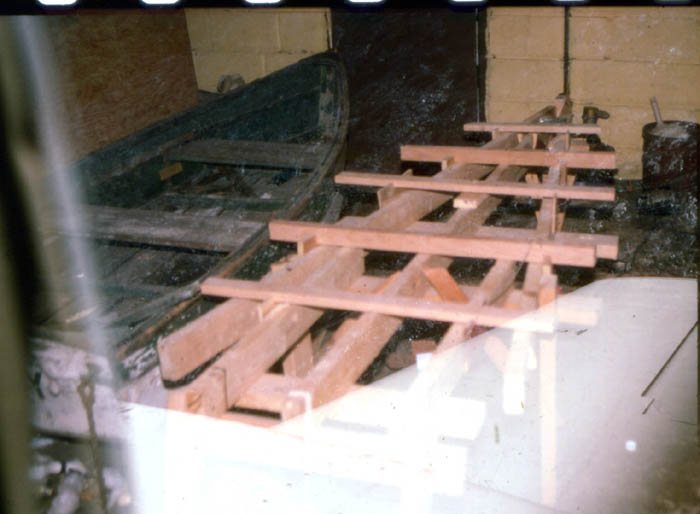 The first four photographs are the early framing of the rowboat. (please excuse the poor photos the roll was sent through the camera twice.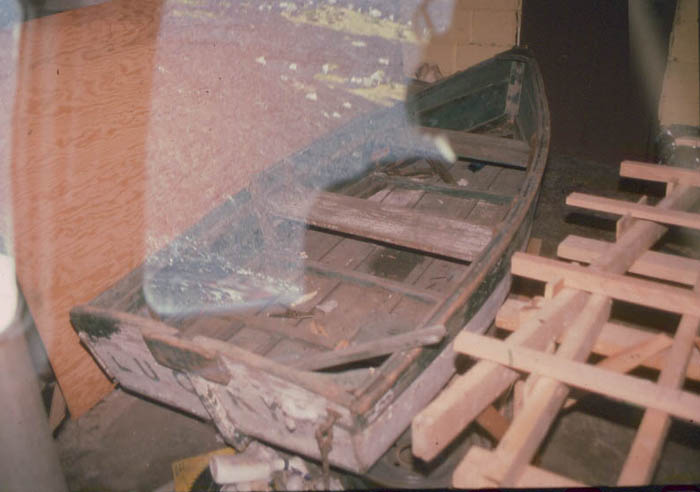 The pattern boat.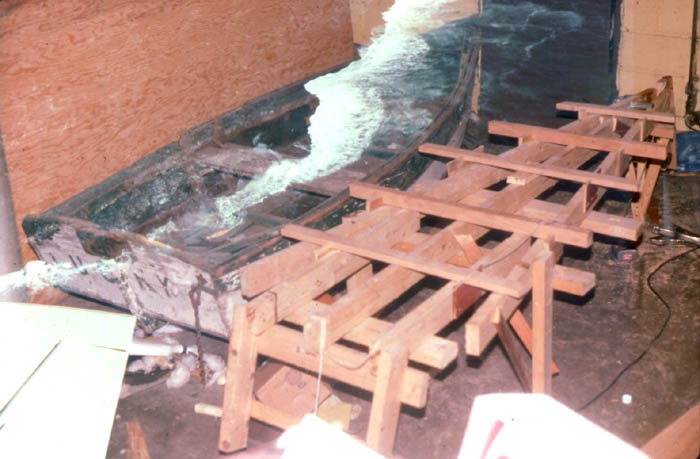 The framework and the pattern boat.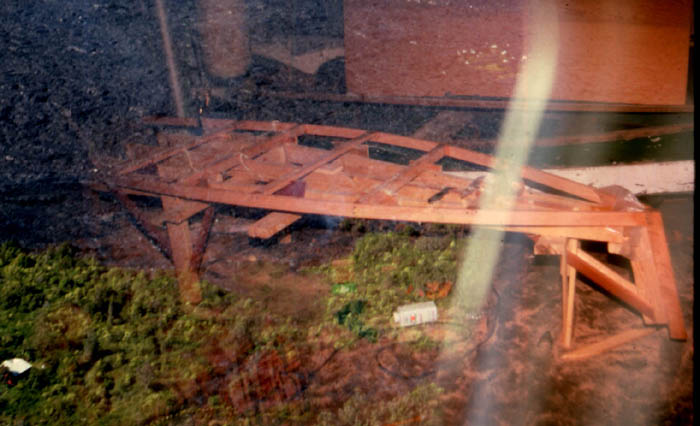 The chines and lowerhalf of the transom installed. Note the boat is built on a building jig. With this jig I can make more boats of the same style.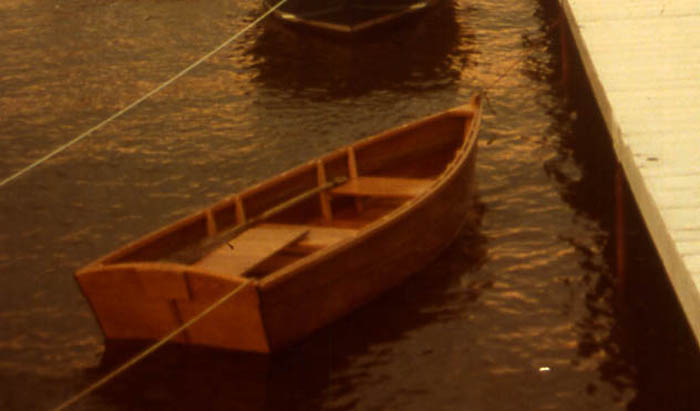 In the water for the first time, Summer 1993. Note: The hull just had an epoxy coating. We always planned to paint it like the original boat.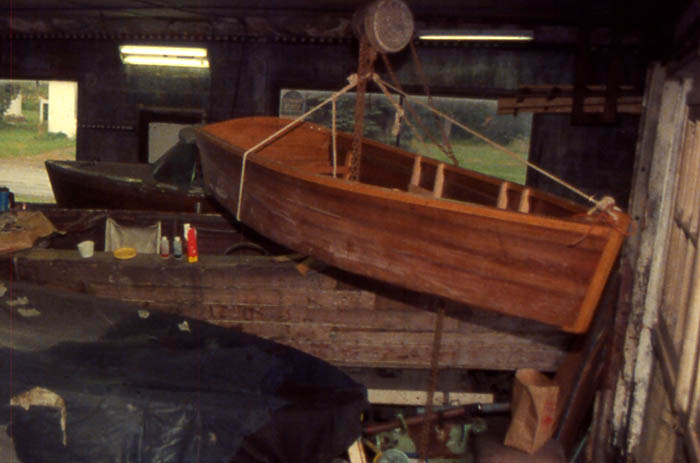 Loading the boat the next spring out of storage. Notice how the epoxy had turned whitish. It was necessary to paint the boat.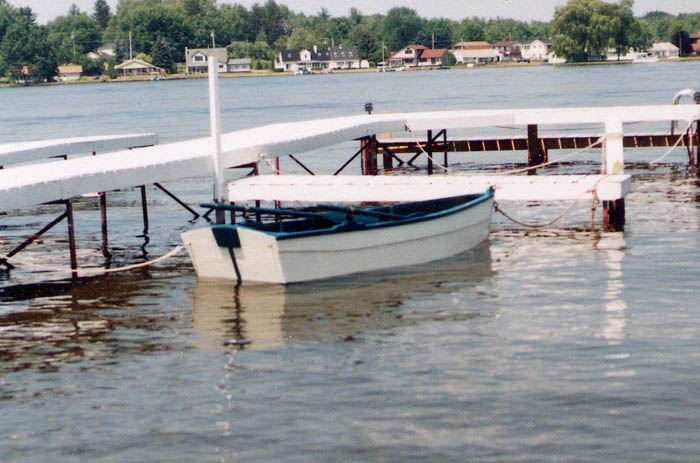 Freshly painted to period colors. Also the oarlocks are installed. We put four on just like the original pattern boat had when it was built.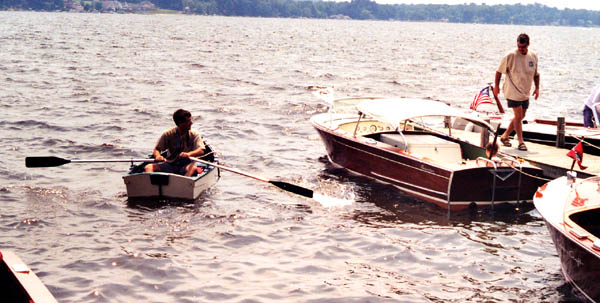 The boat at the 2000 Conneaut Lake Classic Boat Show.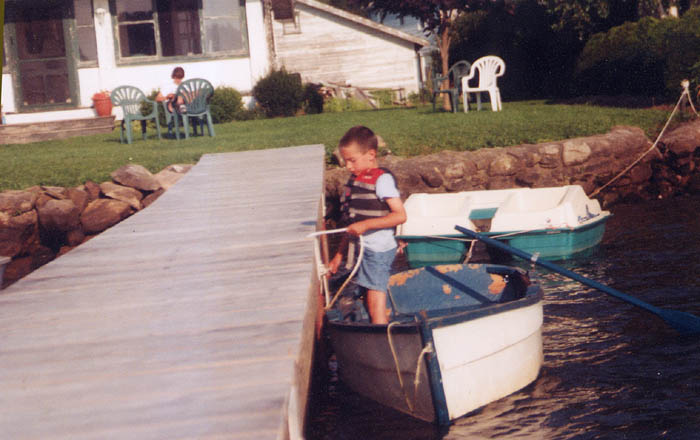 Note how stable the boat is with my son standing off center. This is due to the bottom design which is flat across the boat. A rounded hull boat would be leaning and unstable with him standing in the same location.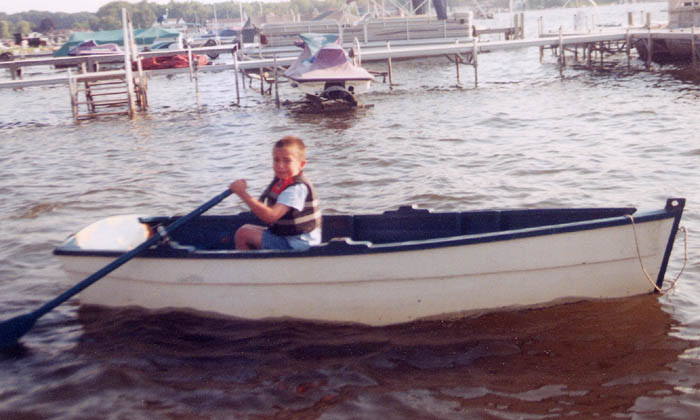 The boat is also easy to row in this photo my son alan was only 6 years old.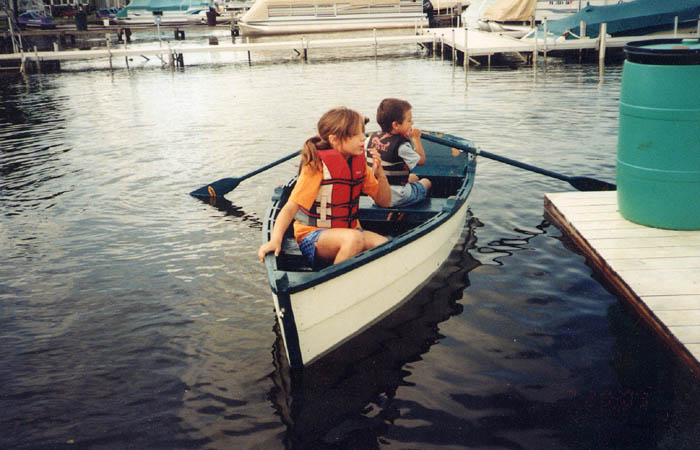 At 6 he was able to row with his sister in the boat.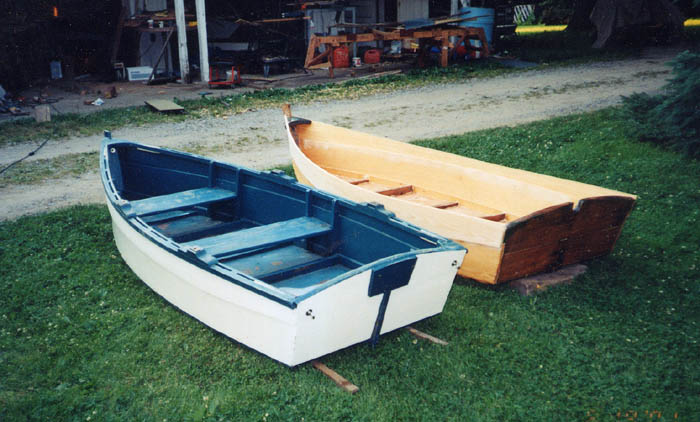 June 2001 when I finally got around to working on my uncles rowboat. The unfinished boat is the original. The green and white boat is the boat that was built in 1992.

Click here to see the restoration of the pattern boat.