Bottom restoration and refinish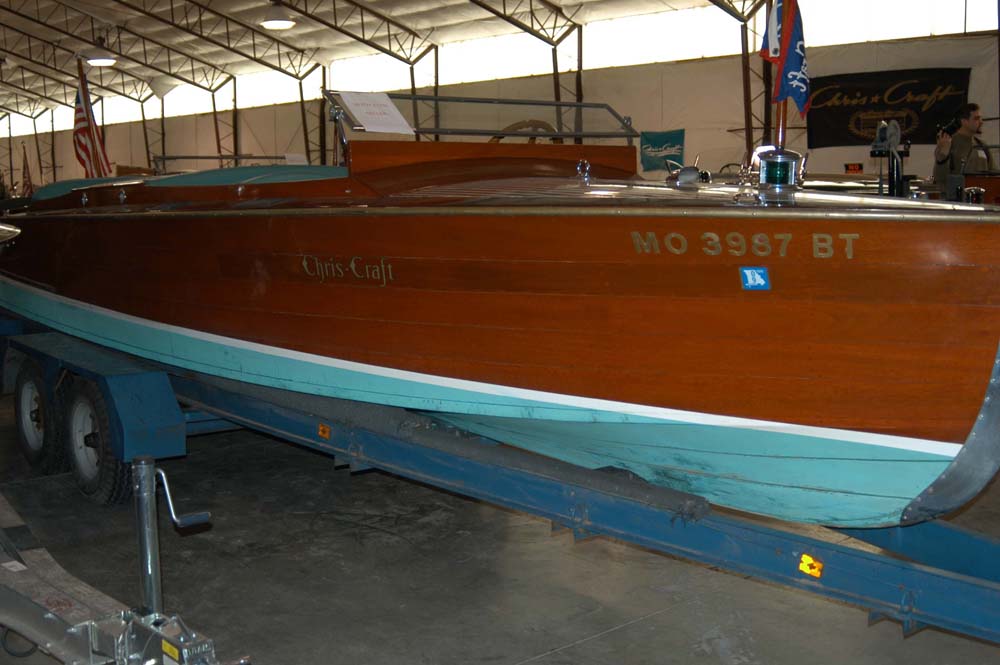 The boat as found at the Antique Boat Center in Cincinatti. The boat had know problems. This boat had a new bottom put on in the 1990s plywood was used for the inner bottom in place of the solid inner planking as original. This plywood failed. The bottom was known to be very questional at purchase.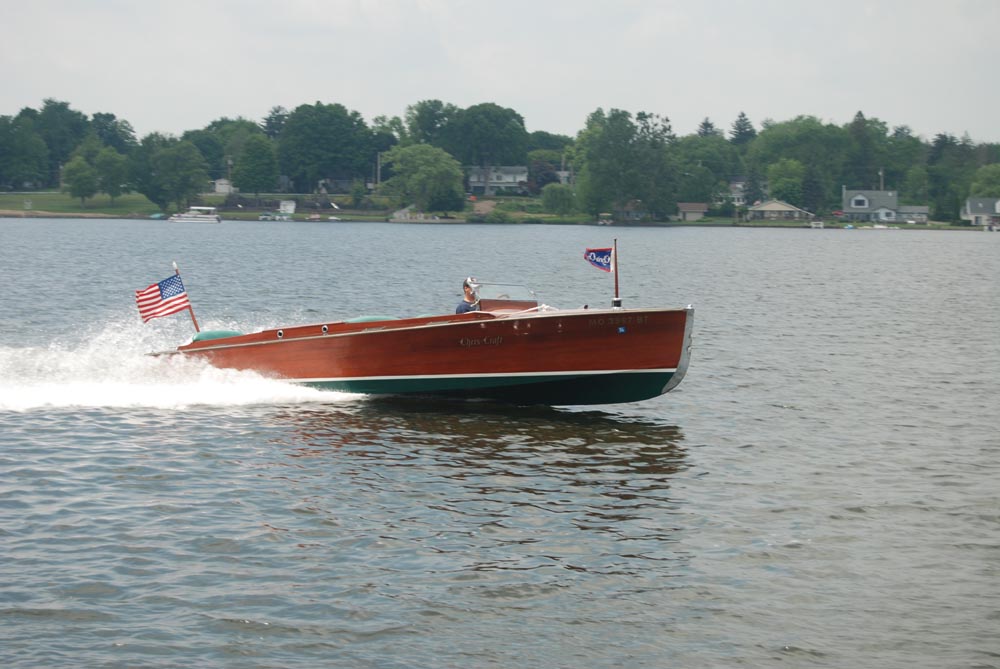 With a good bilge pump in the boat it was test run June of 2007. The engine ran strong but had low oil pressure.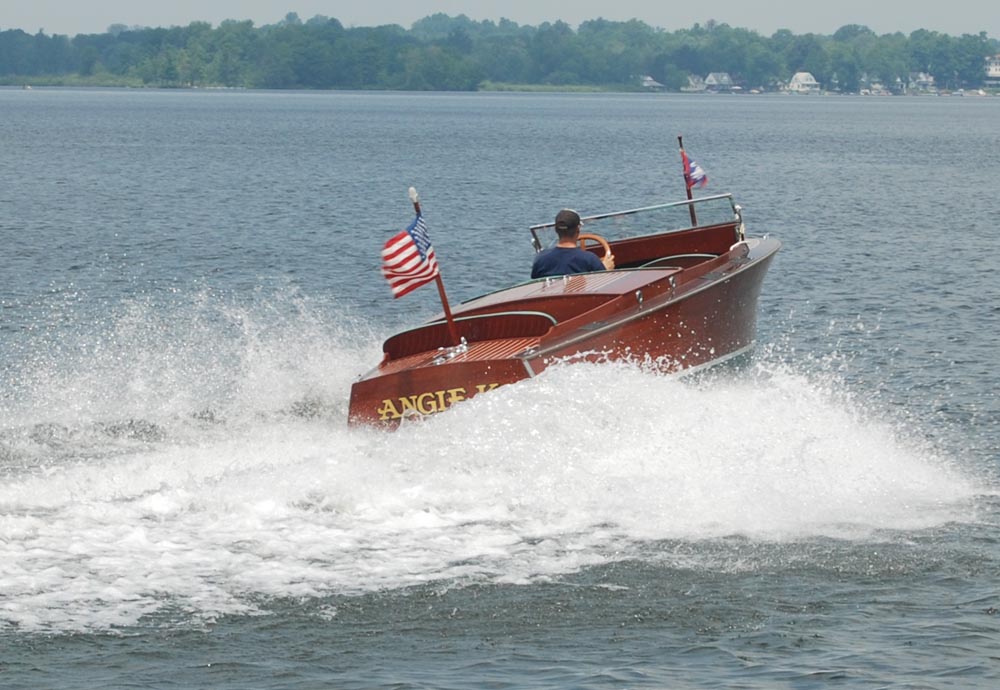 While in the water problems with the bottom got a little worse. Leaking increased. The boat was in only a few days.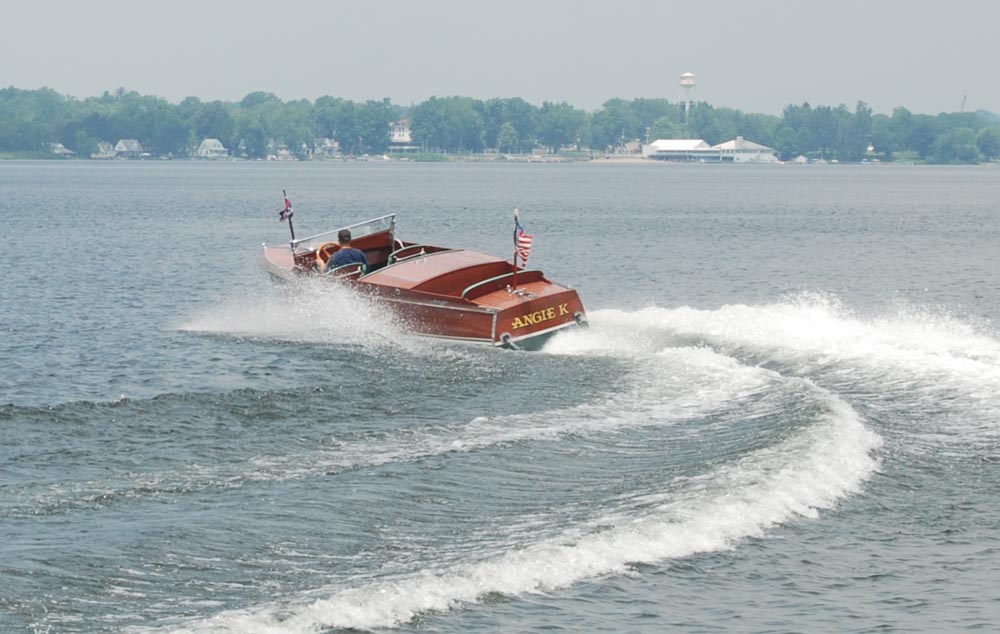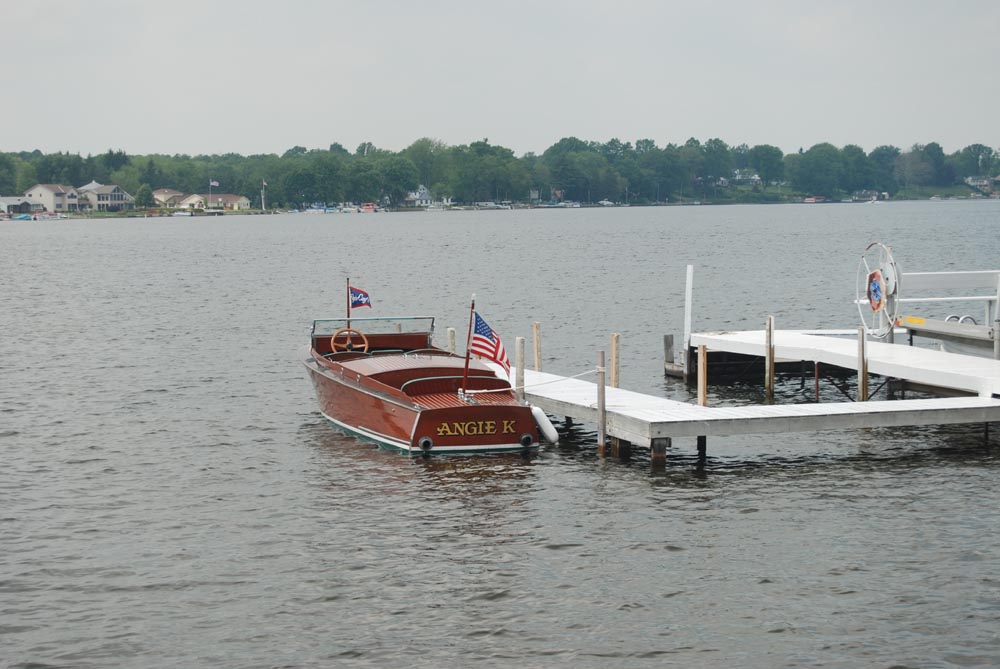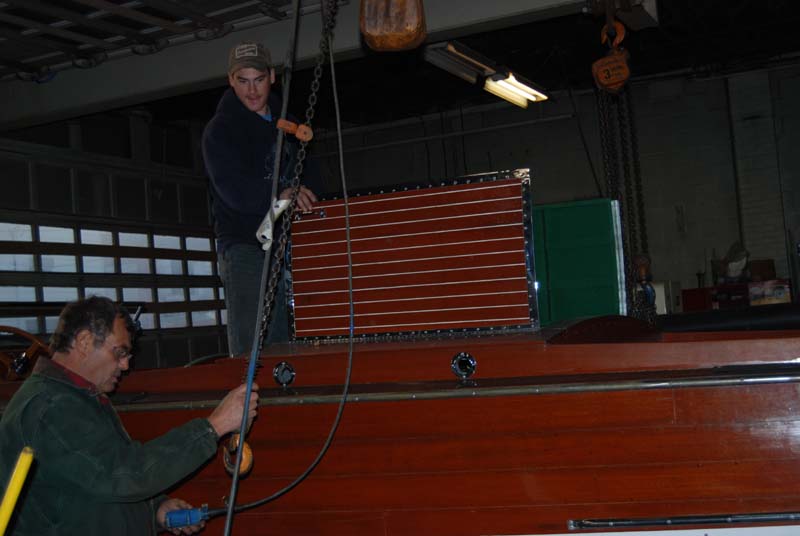 Removing the engine.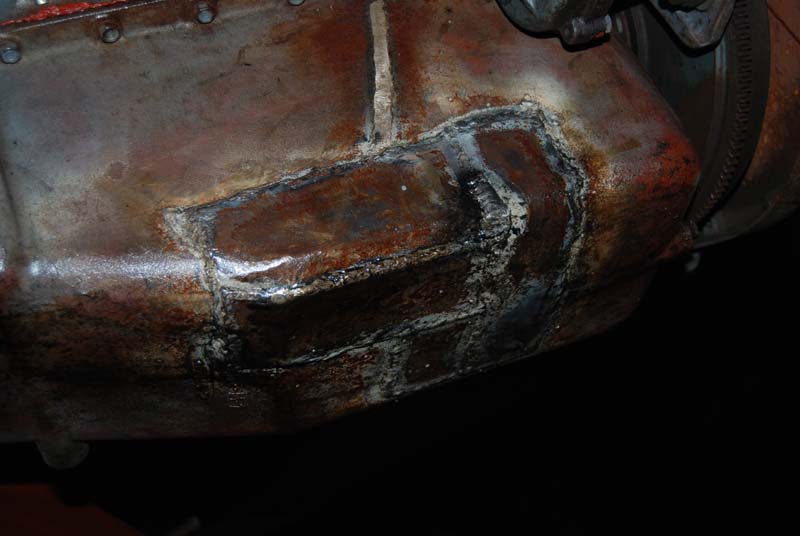 Previous repairs to the Hemi engine. A replacement pan will be purchased.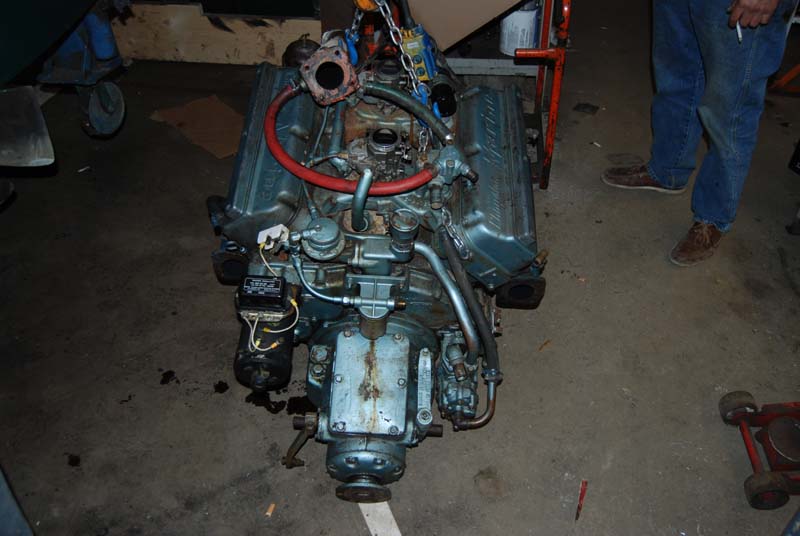 The engine, 1954 Chrysler Hemi 331cid 200 hp. The engine had low oil pressure. Time for a rebuild. This engine replaced the original Chrysler LM in the 1950s...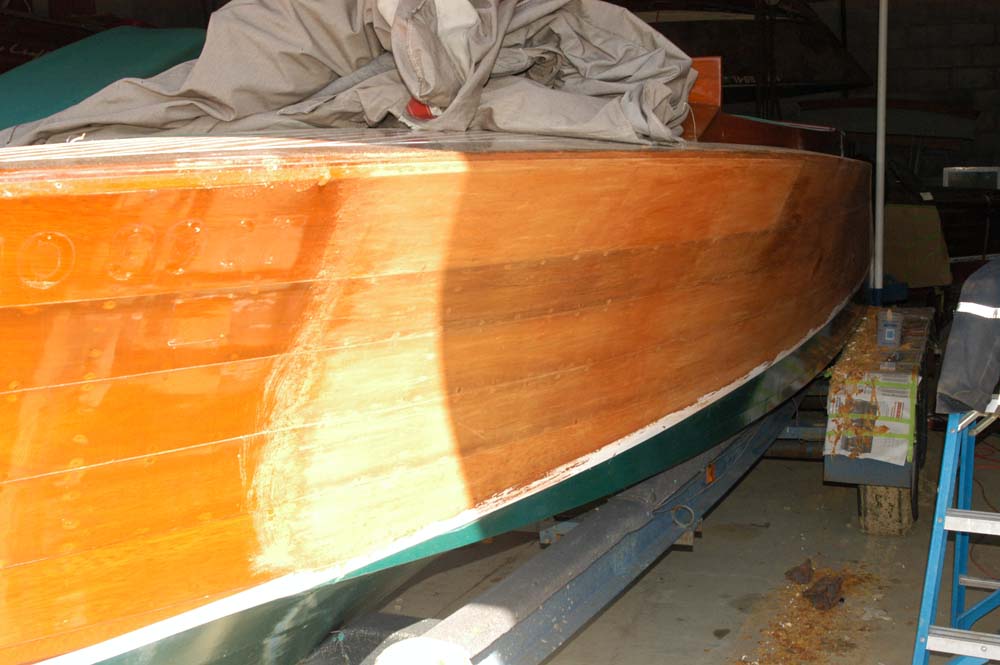 It was also decided to refinish the hull. The name Angie K will go.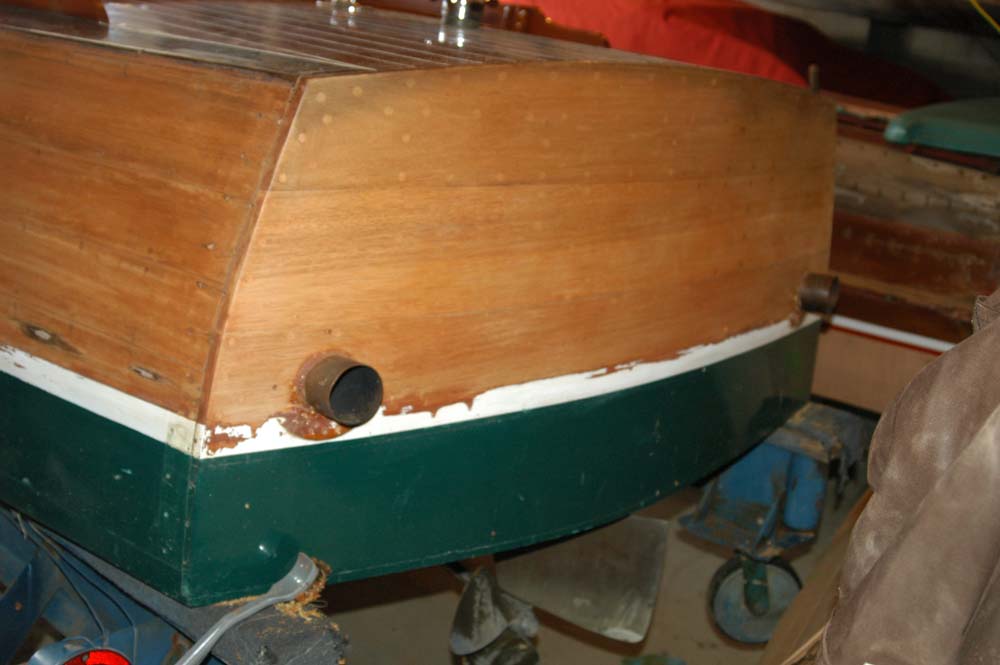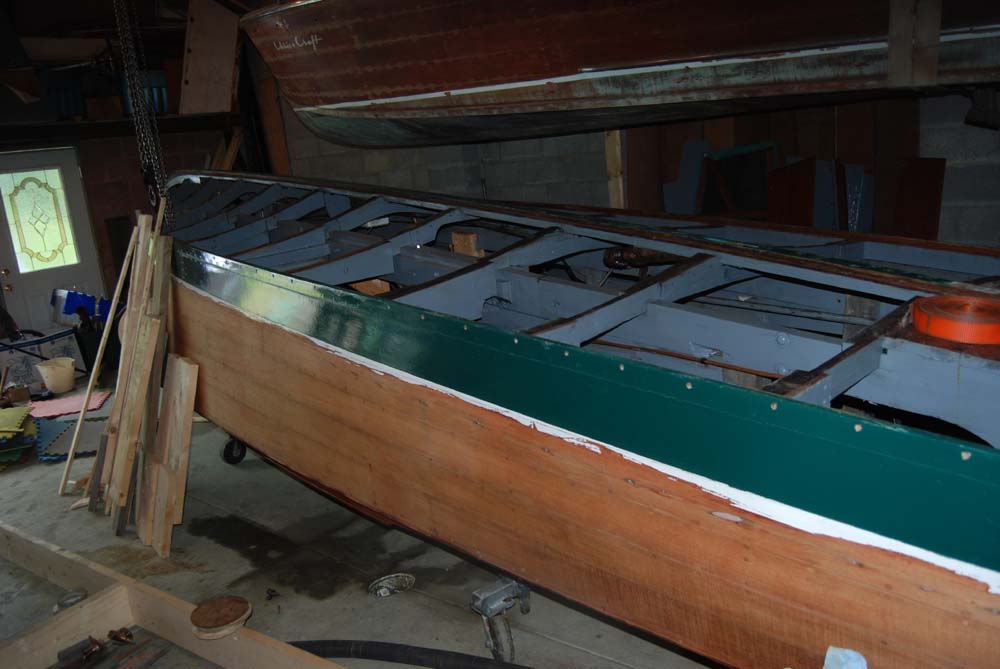 The bottom removed and perpared for new bottom.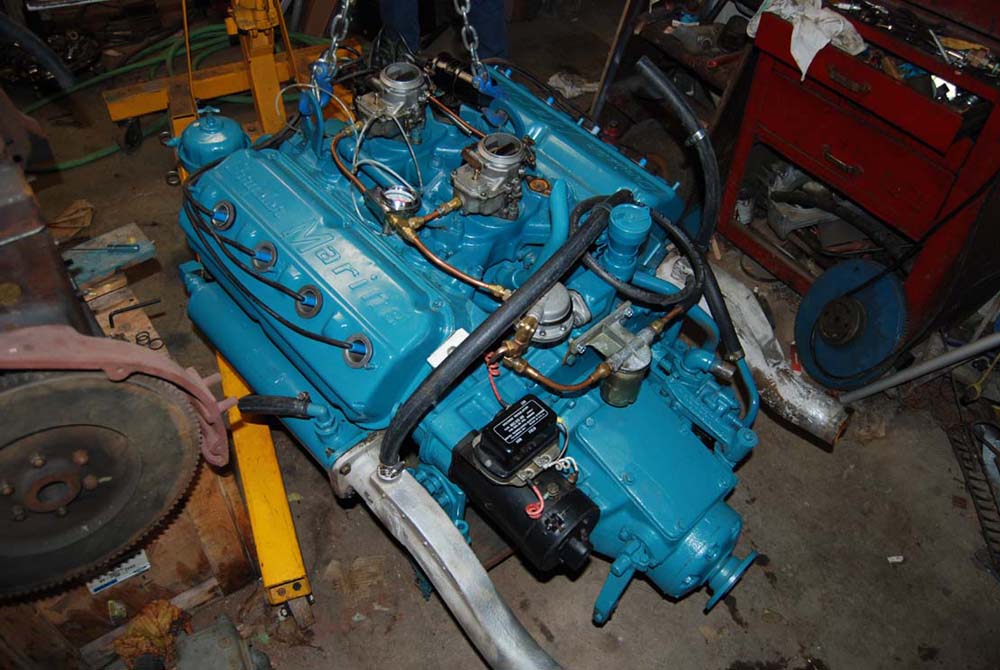 The engine, 1954 Chrysler Hemi 331cid 200 hp, after being rebuilt by a local shop...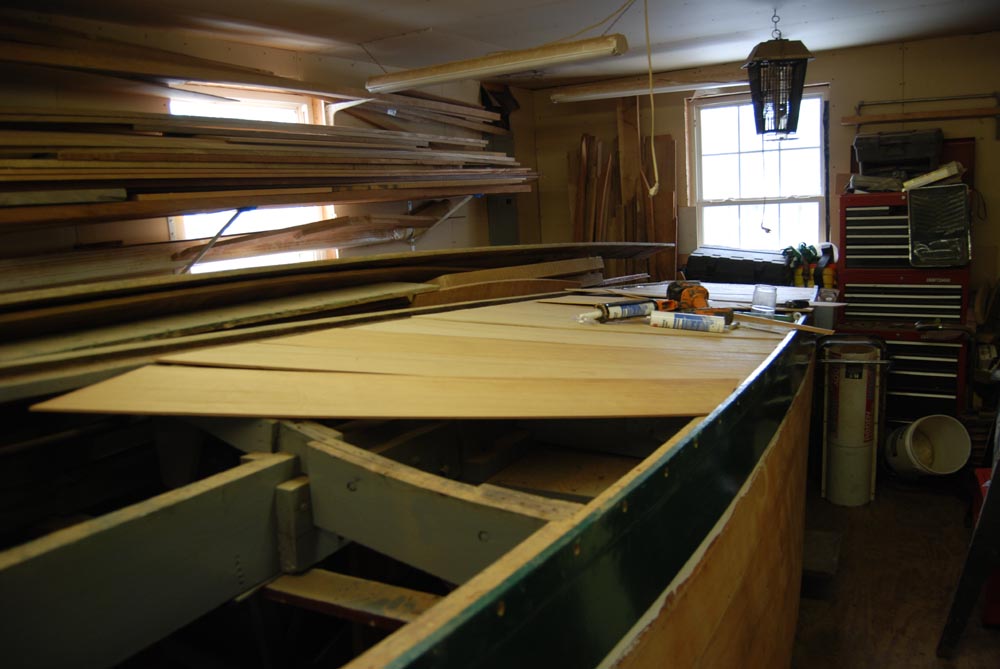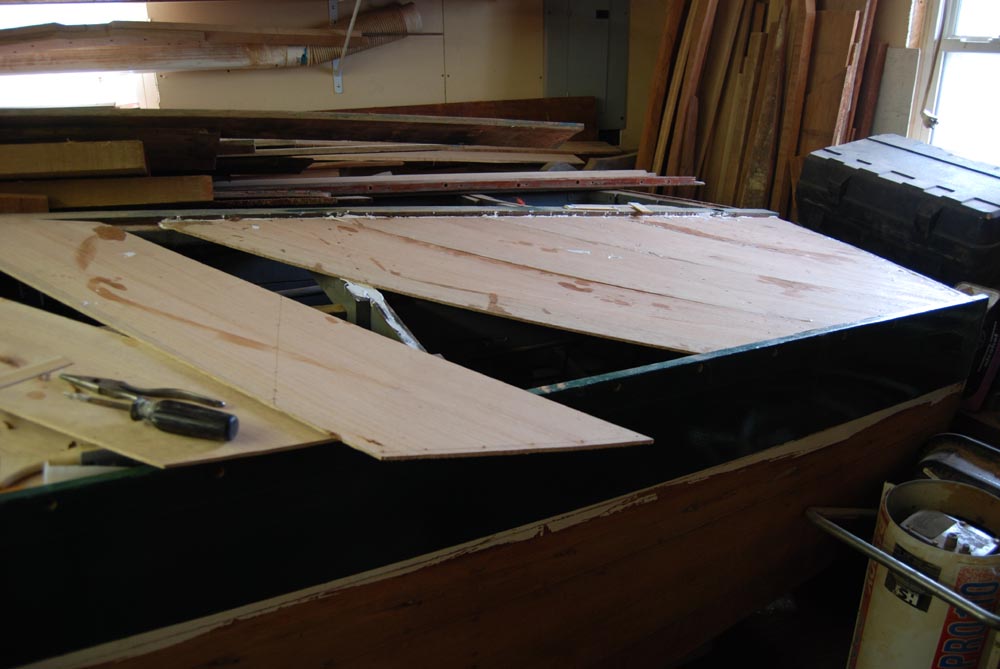 Inner bottom being installed. Solid wood just like original..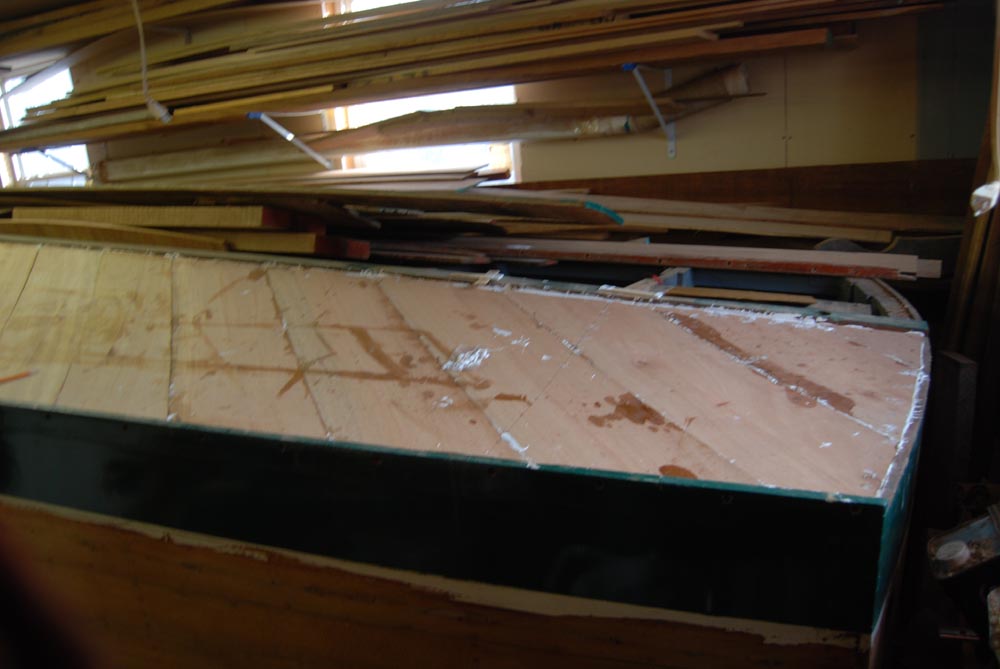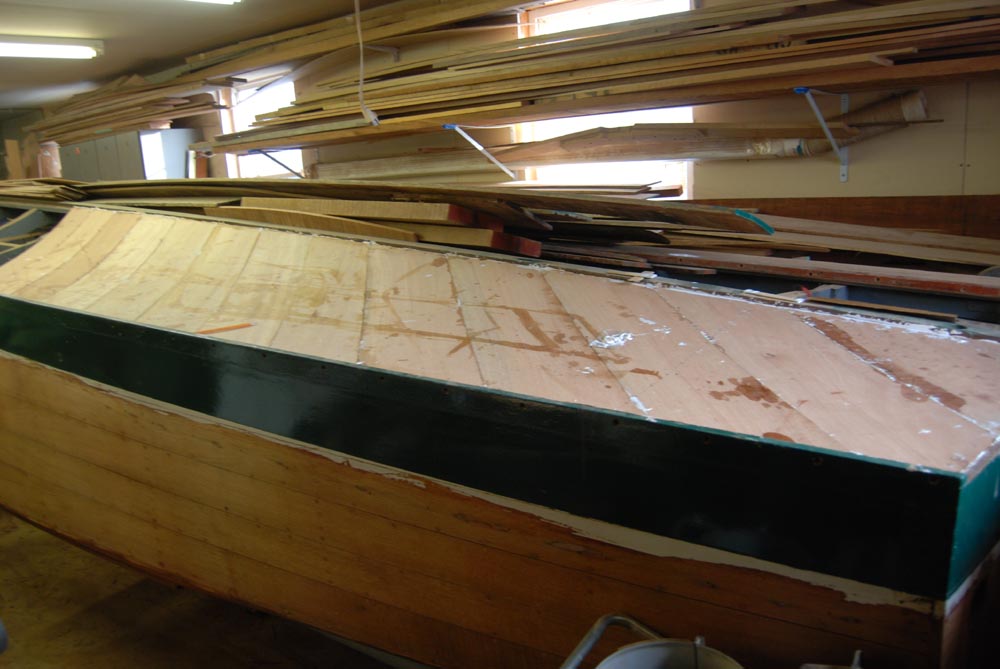 About 1/4 of the inner bottom installed.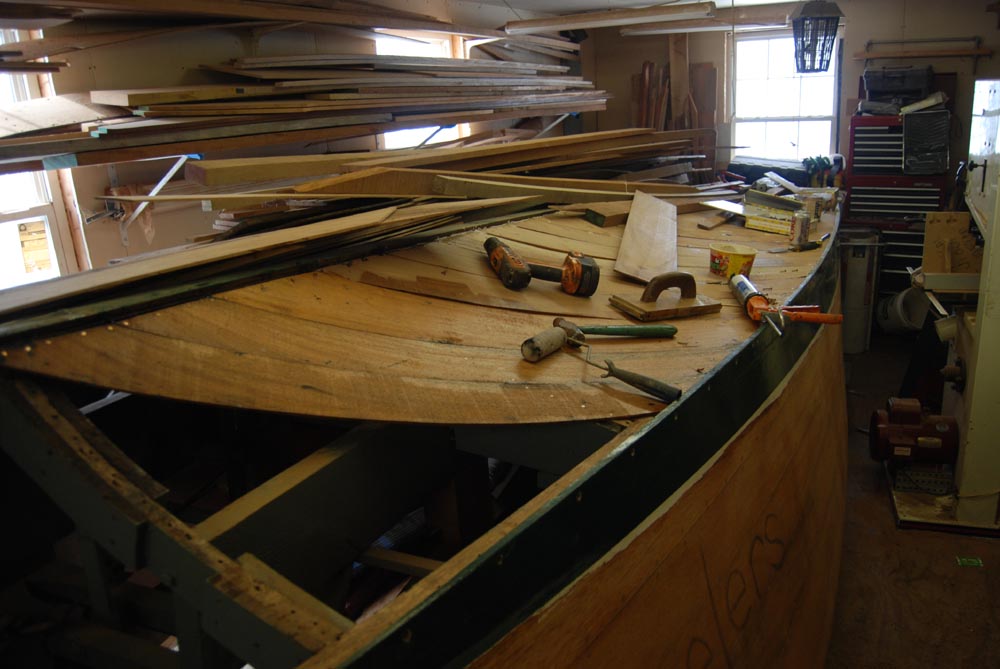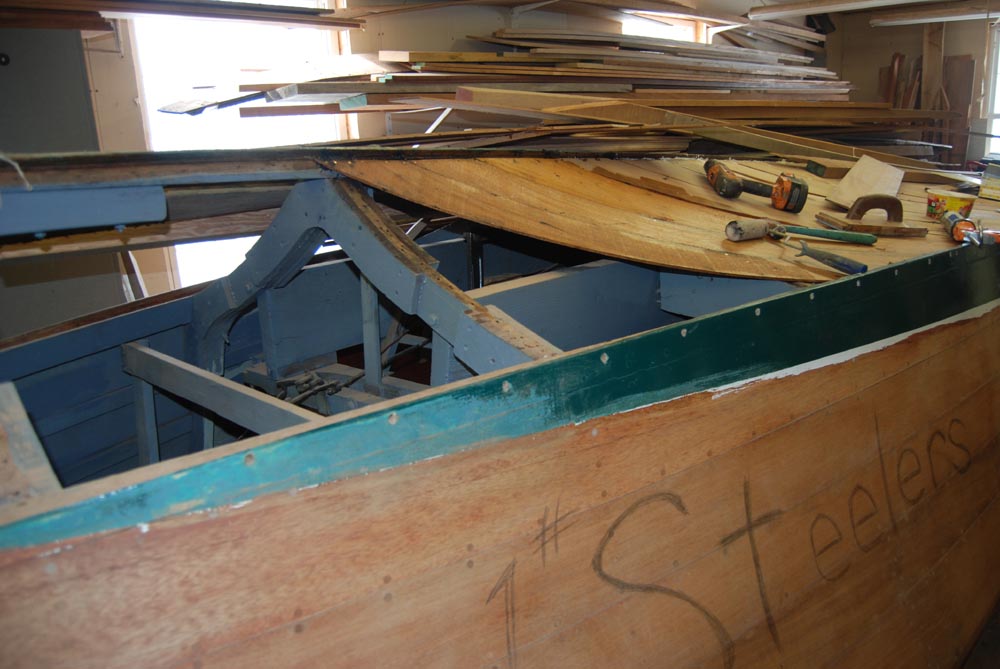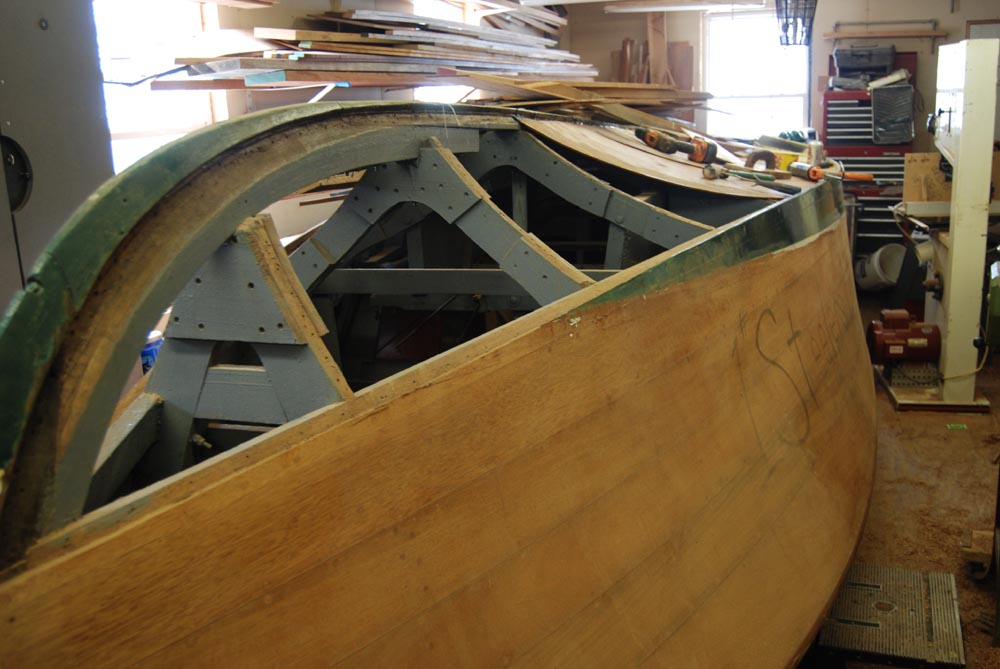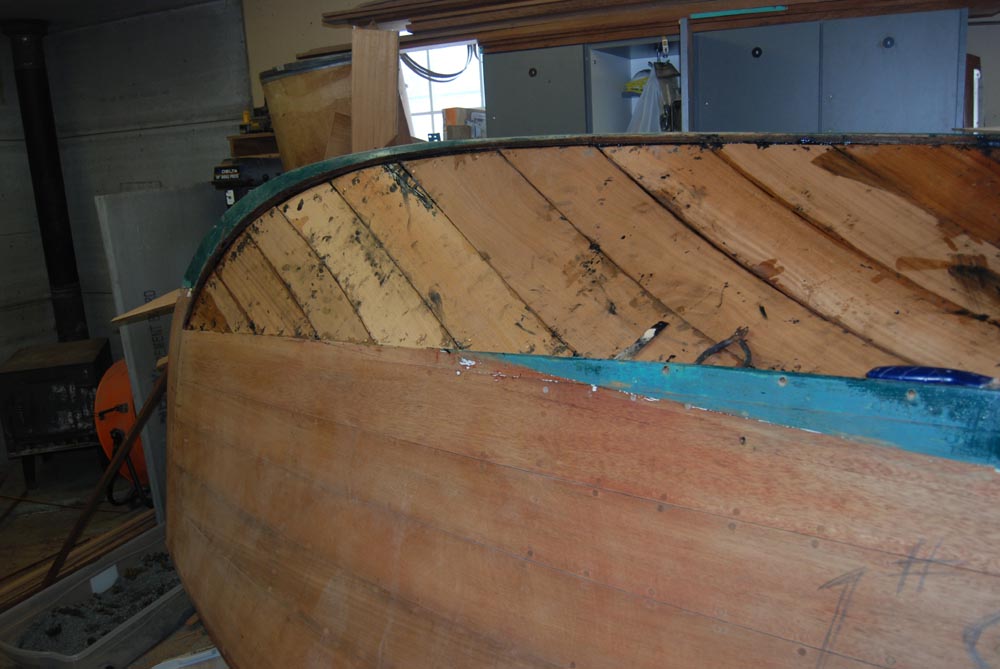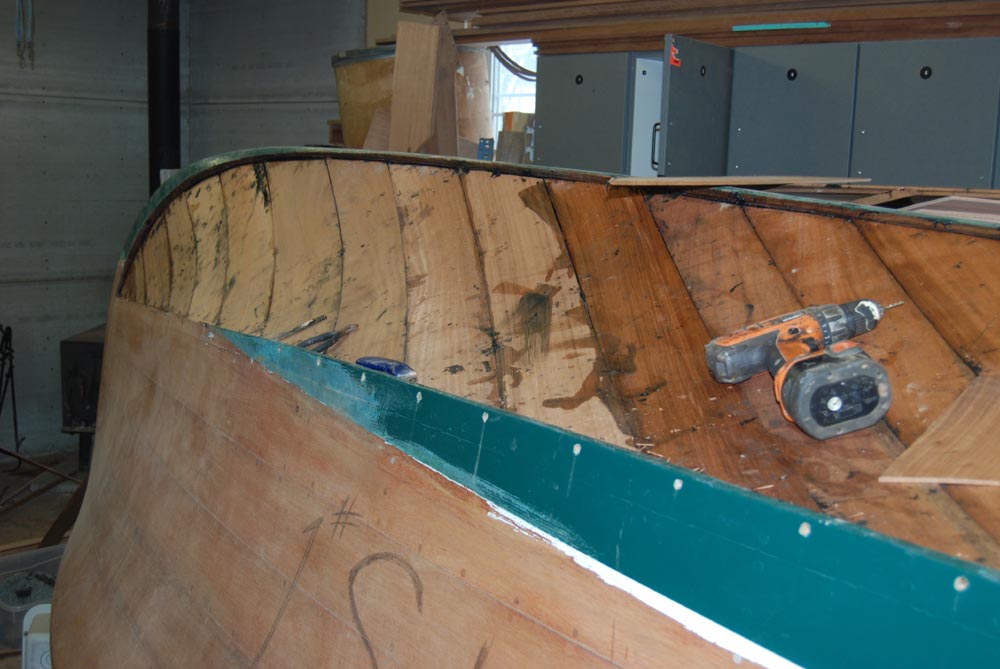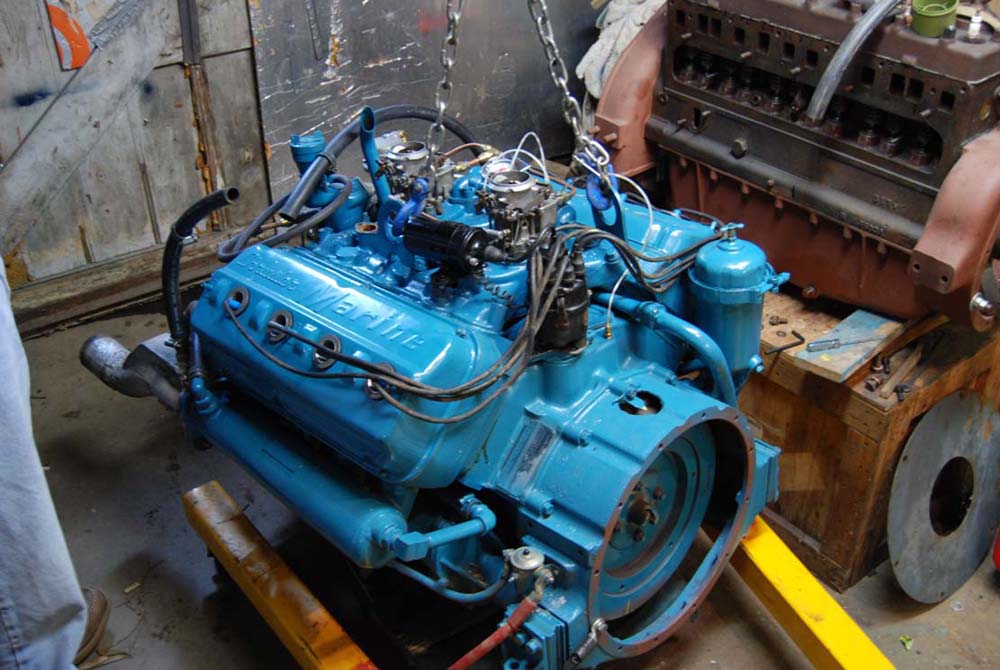 rebuilt engien.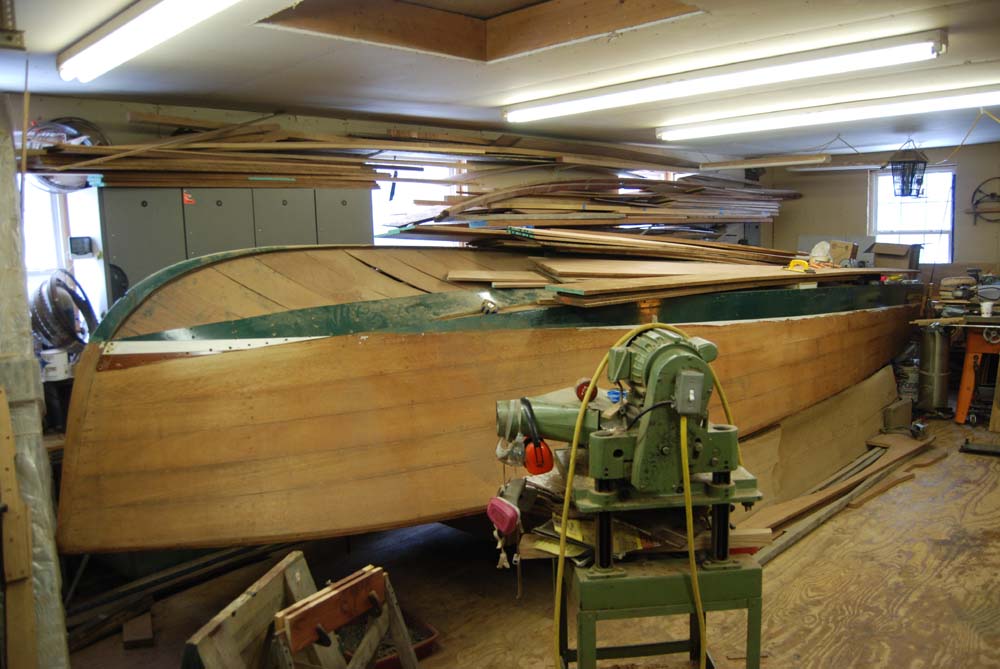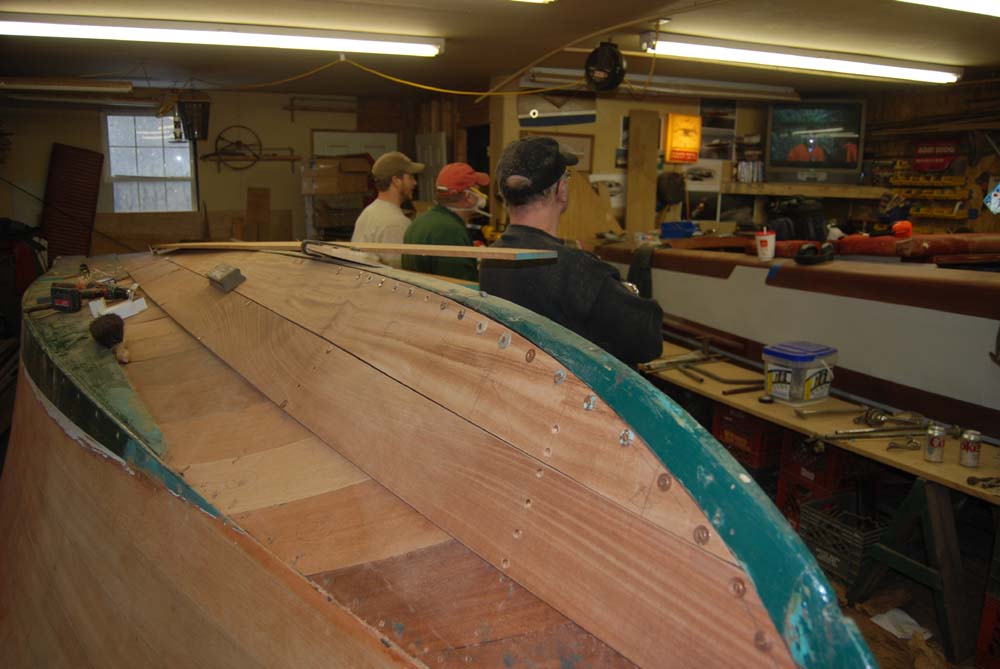 Dryfitting the outer bottom.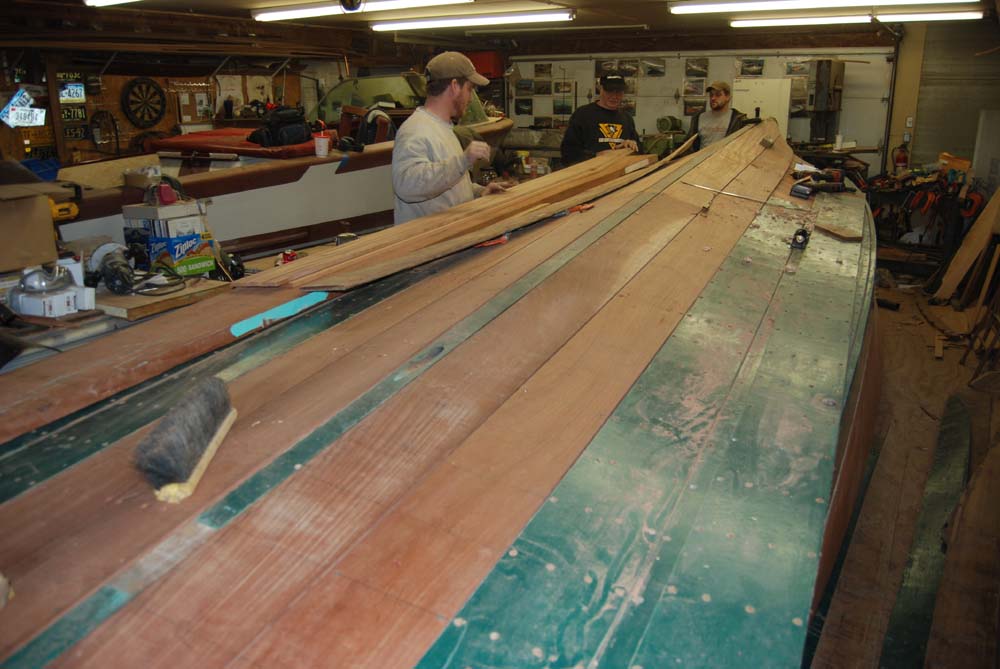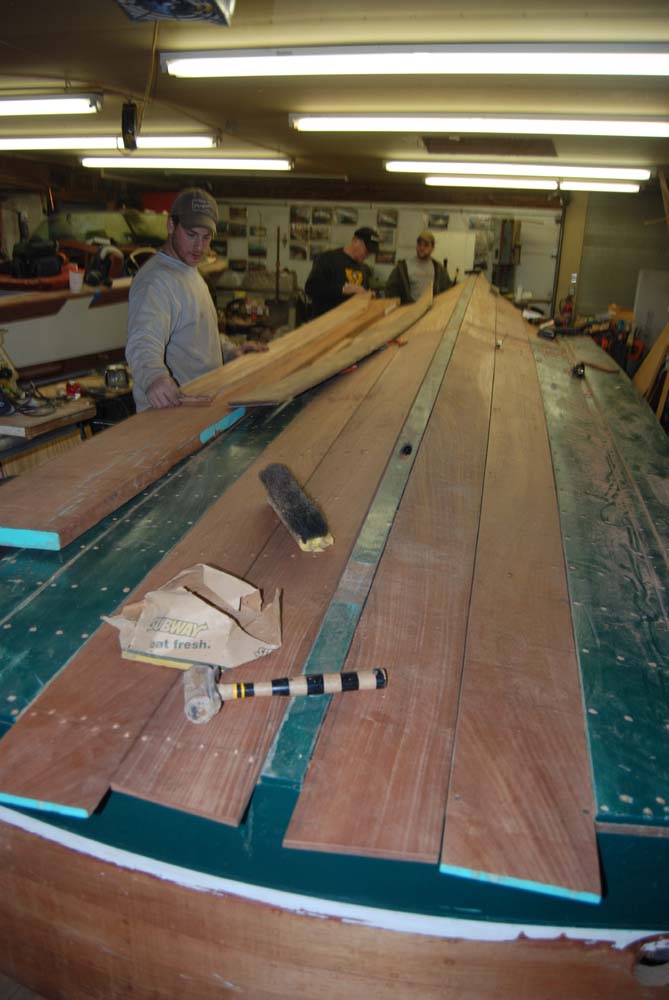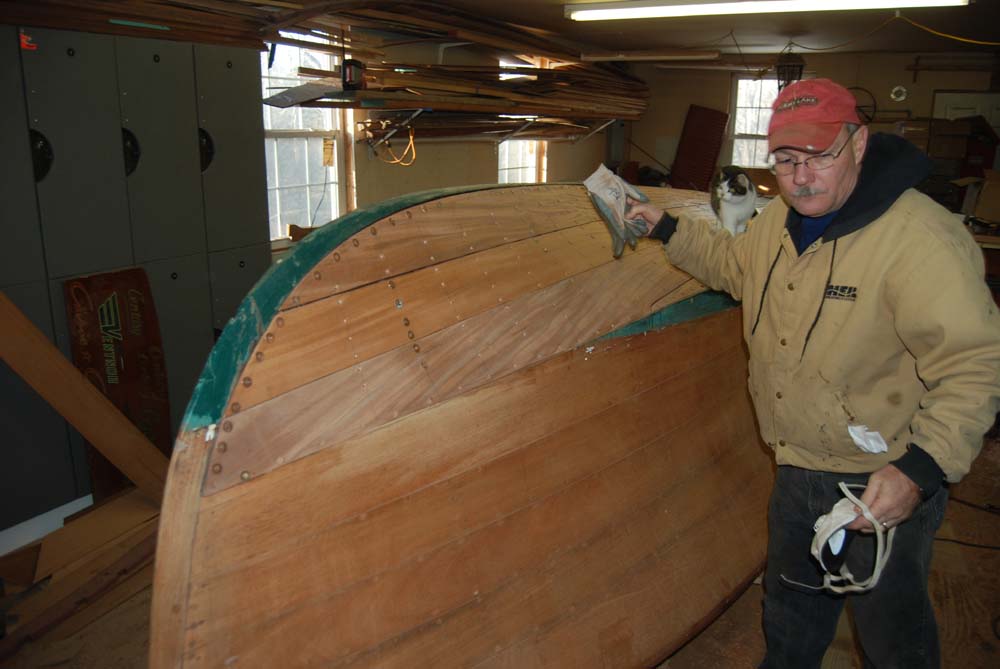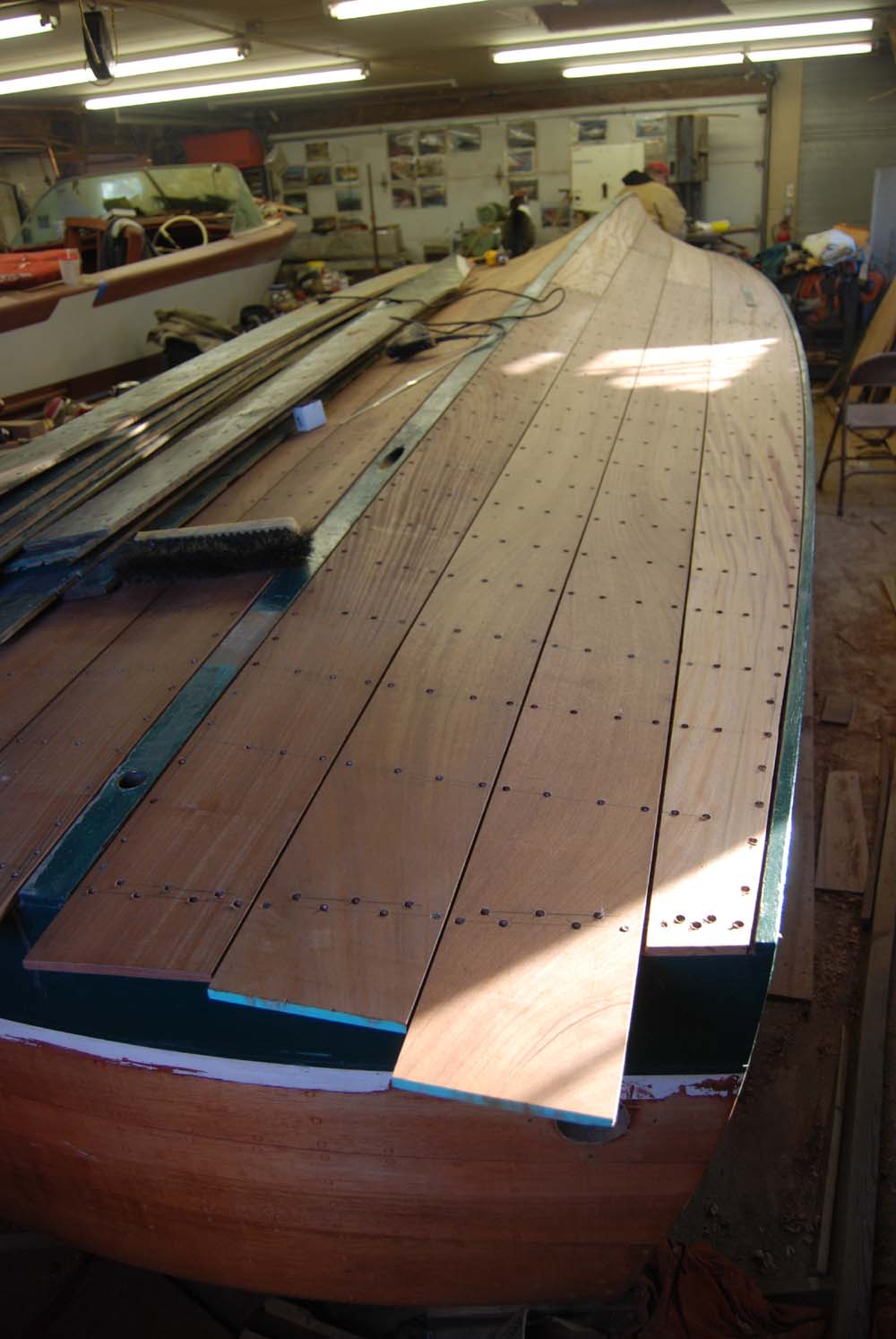 Bottom completely dryfit.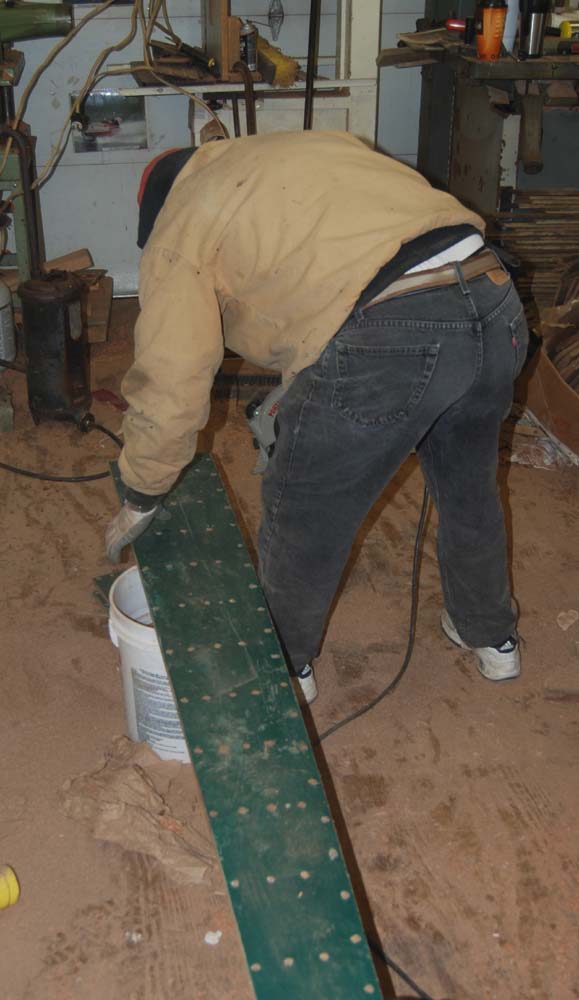 Cutting up old planking for wood stove.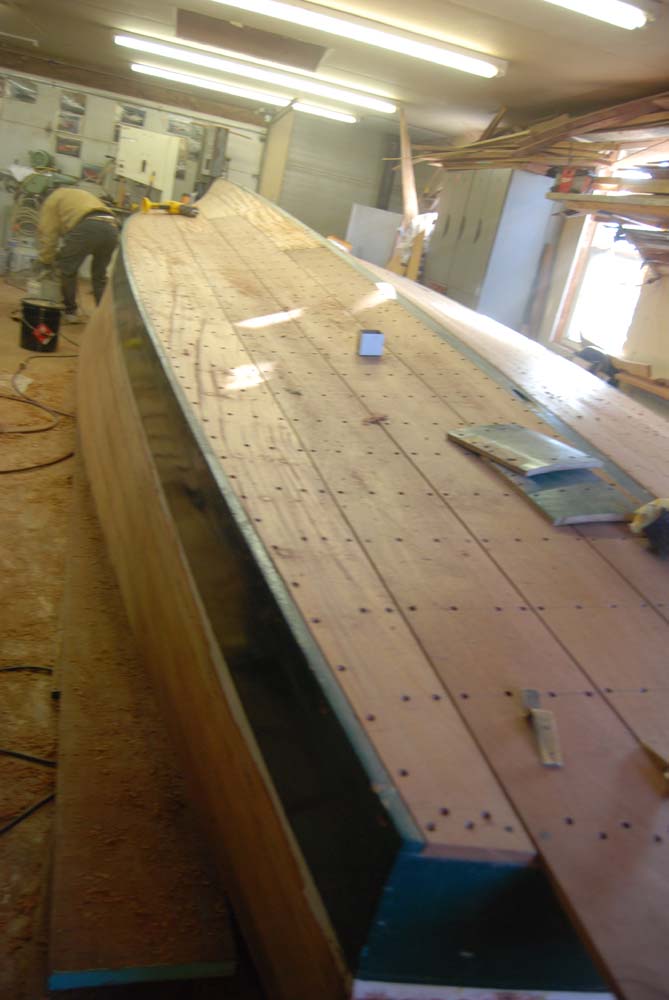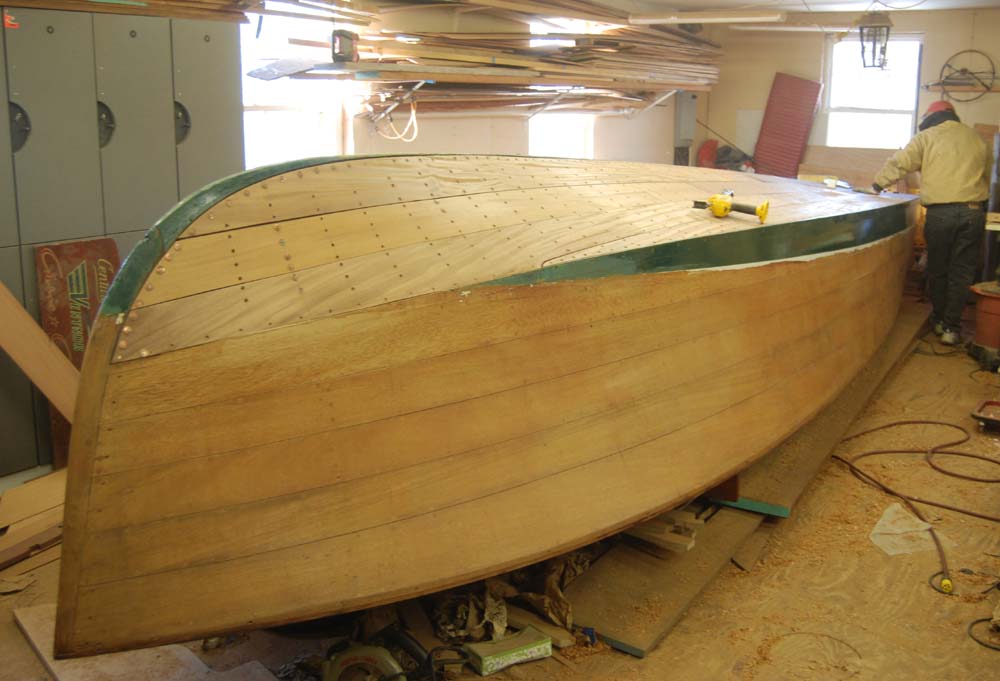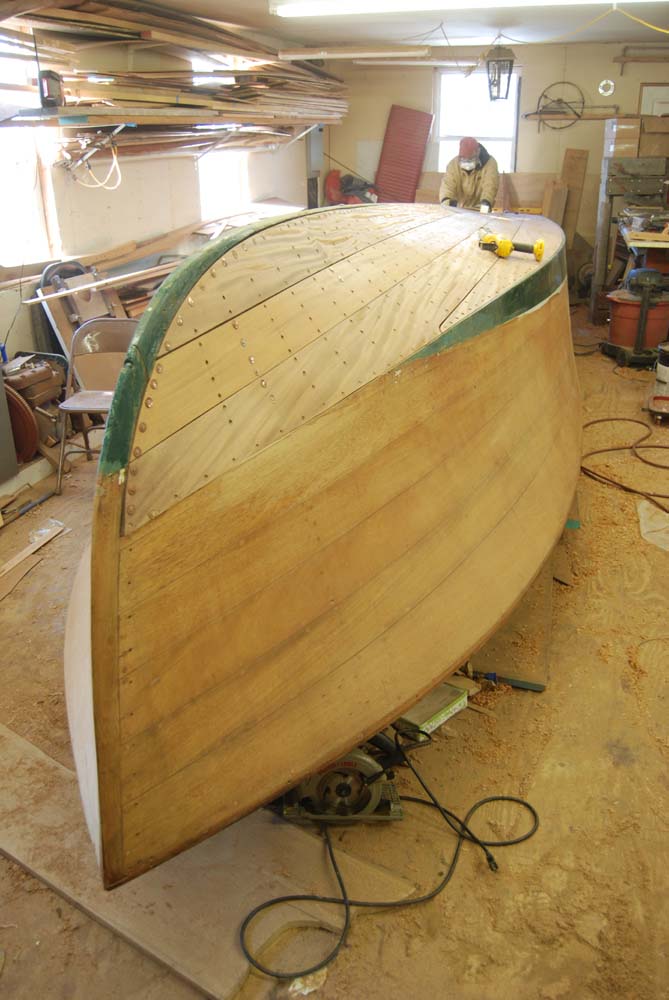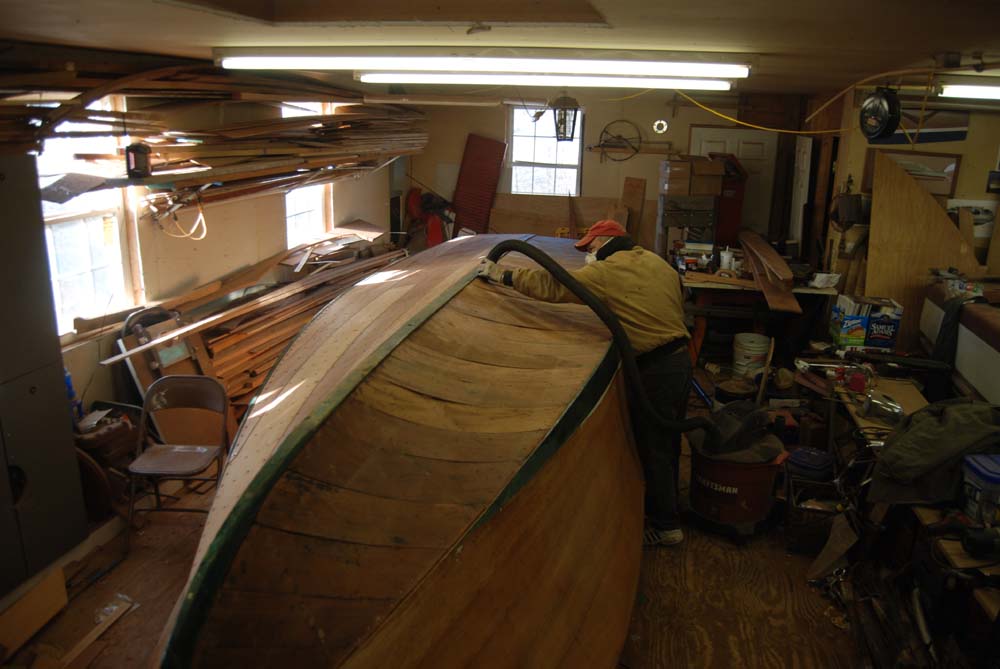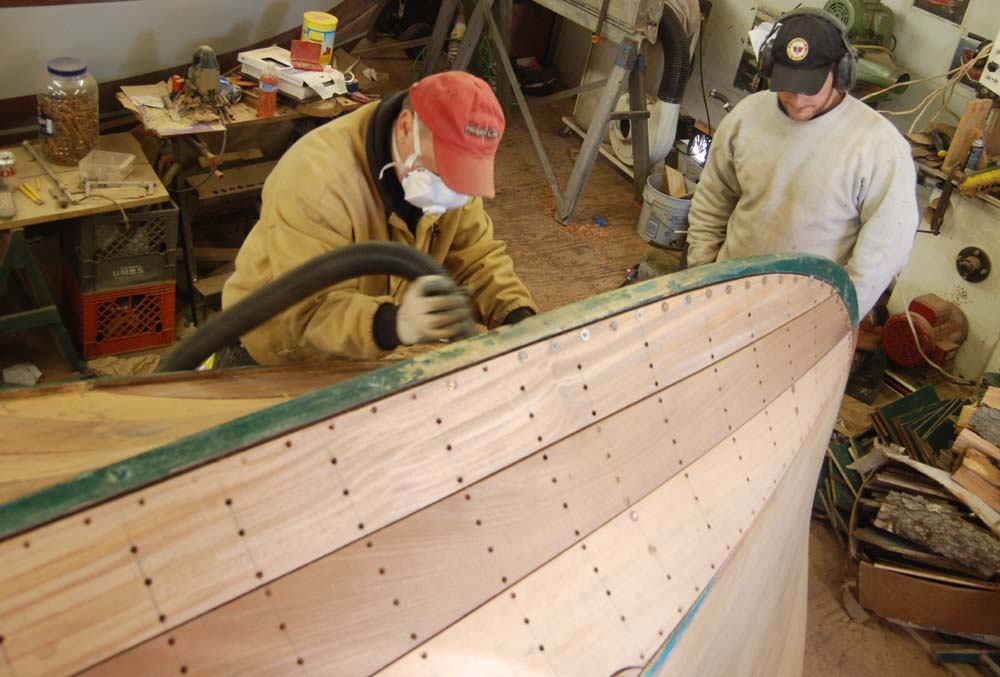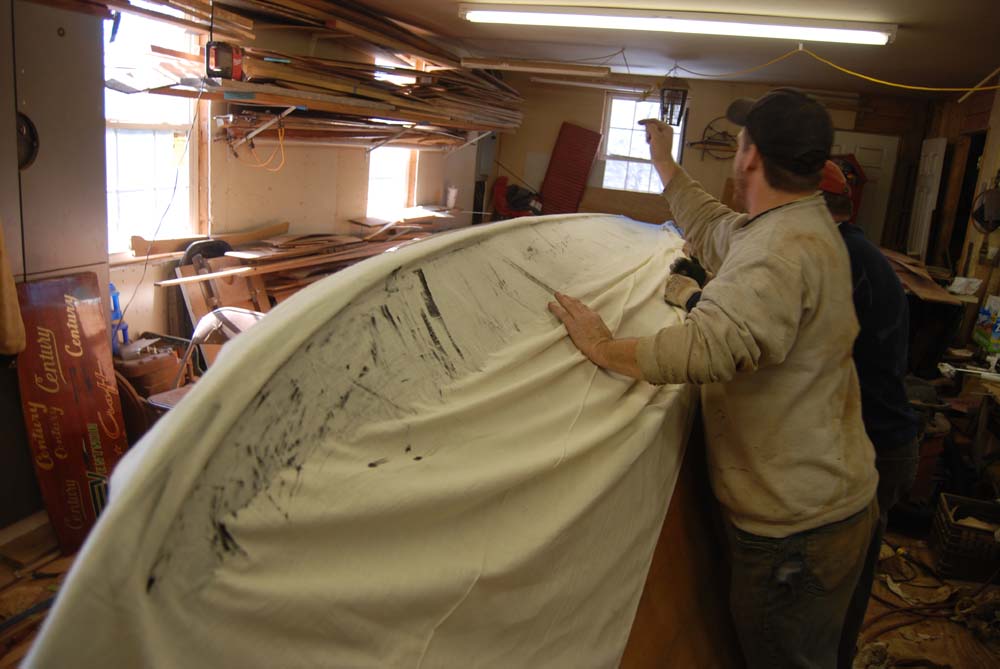 Canvas layer.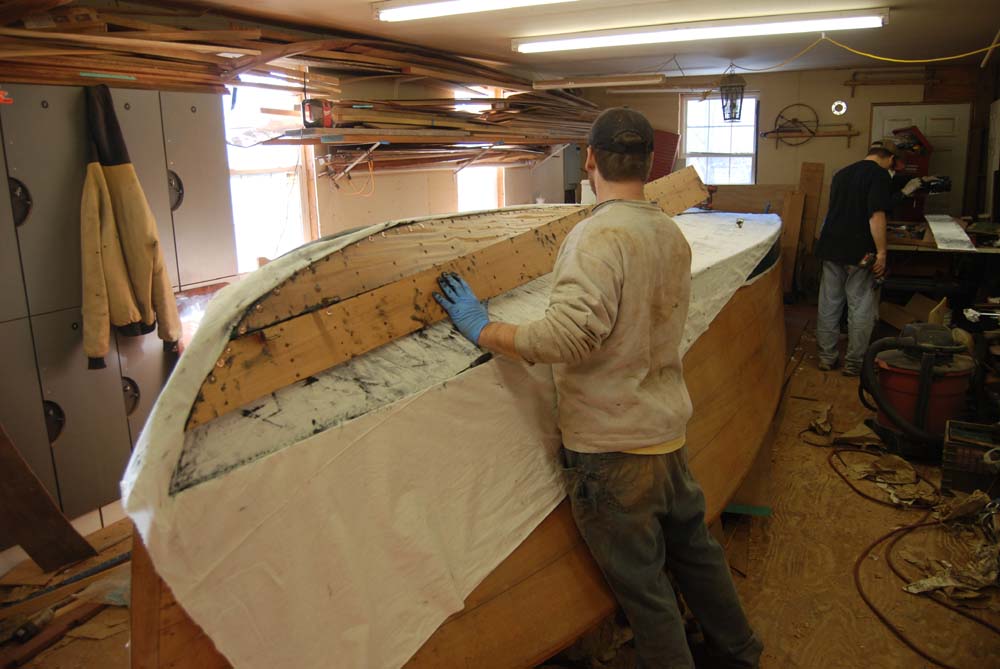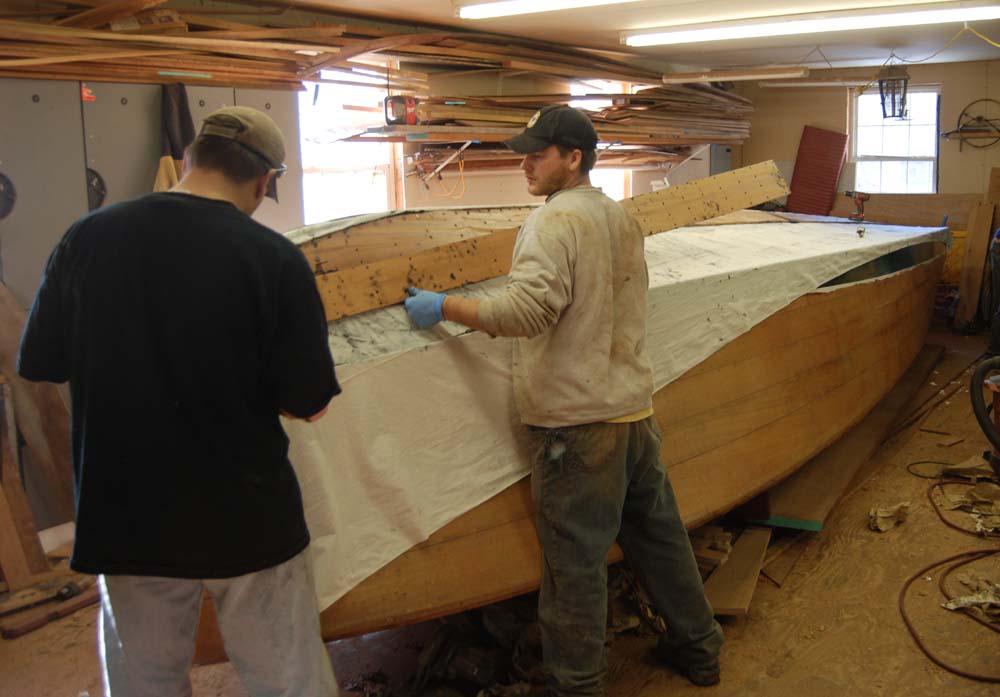 Installing outer planking for good...


Planks installed intermediate battens ready to go in.