1955 Century Resorter 16' "SkiDaddler"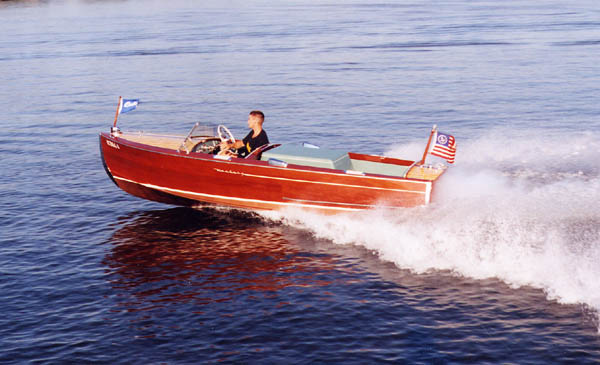 Finished photo of "Skidaddler" a 1955 Century Resorter 16'. Note the name is the name that has been on the boat since new.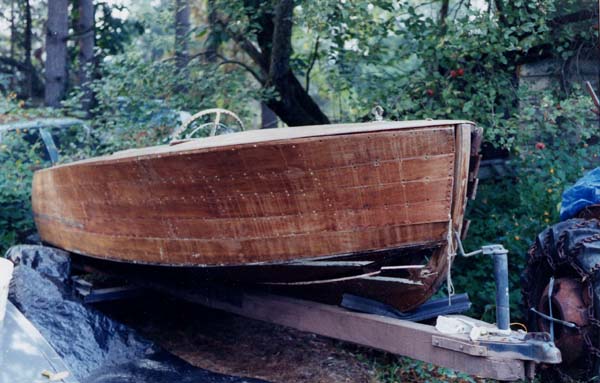 The boat as it was picked up. Someone started to replace the stem and forfoot, but the boat needed much more than that.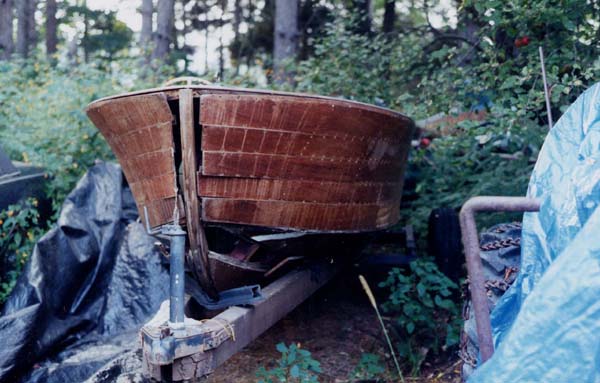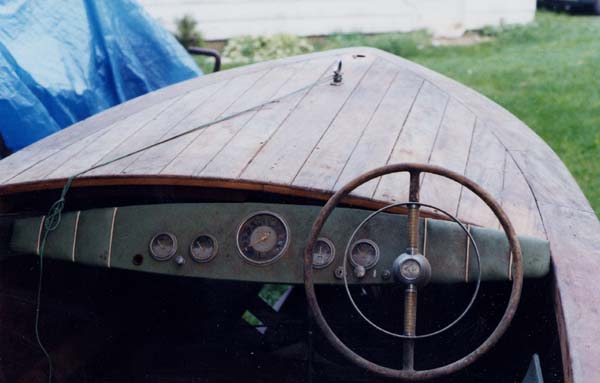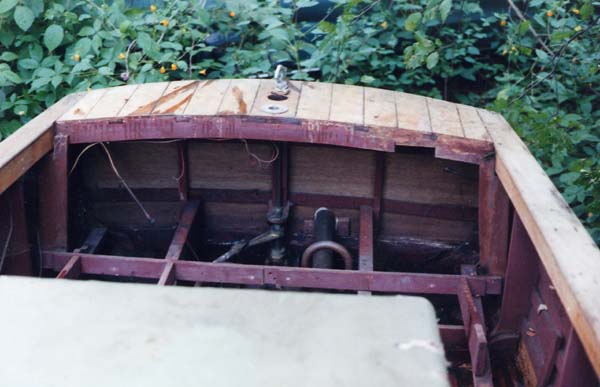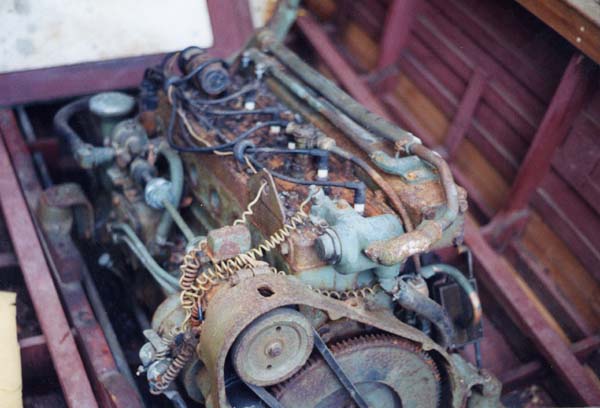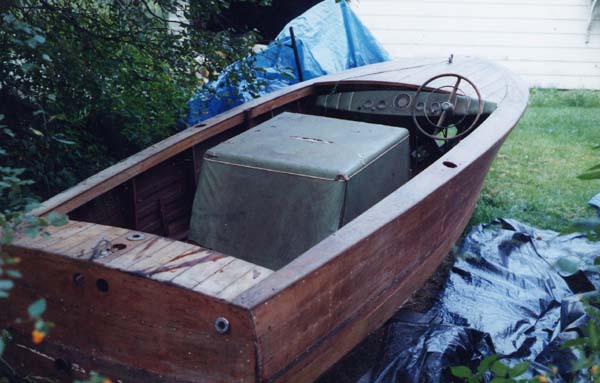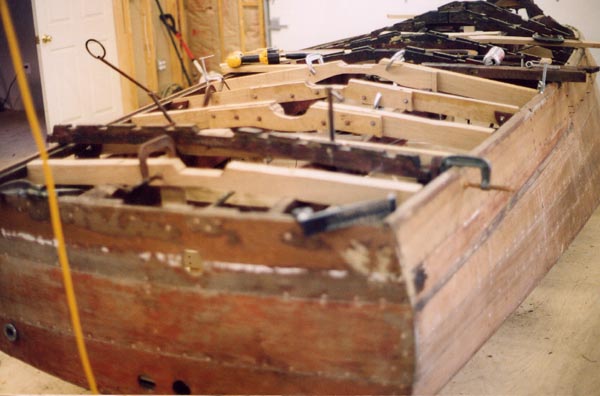 Some new bottom frames installed.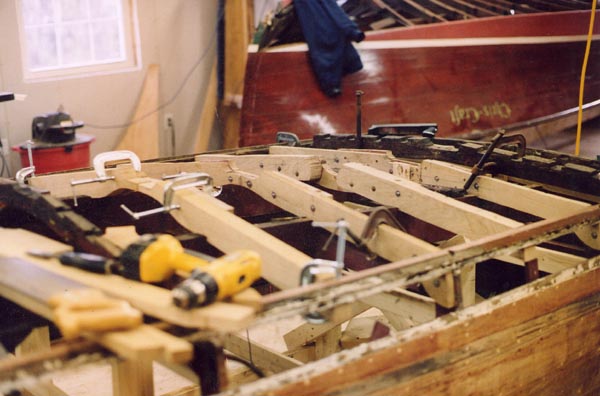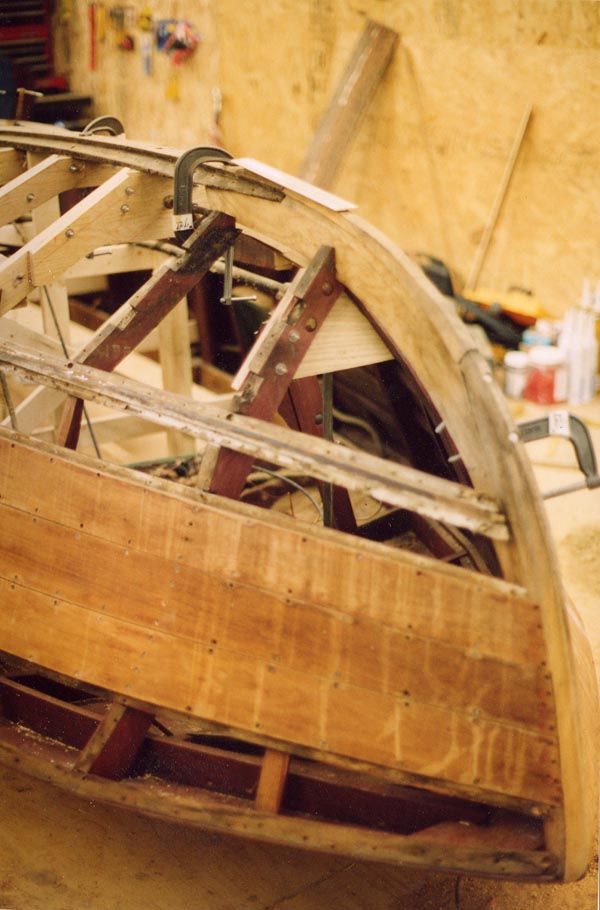 Fitting the stem to the original keel. The original keel will be replaced.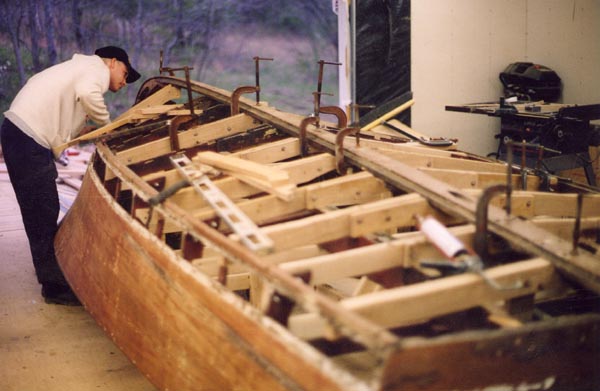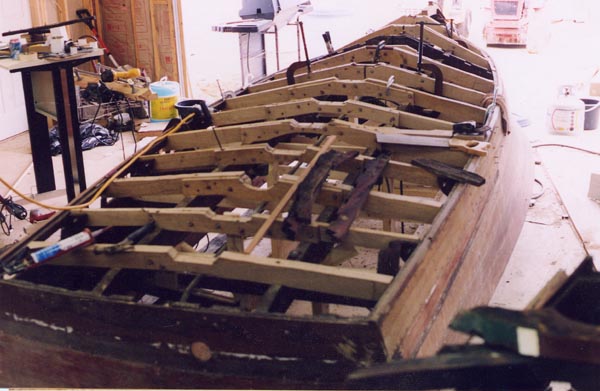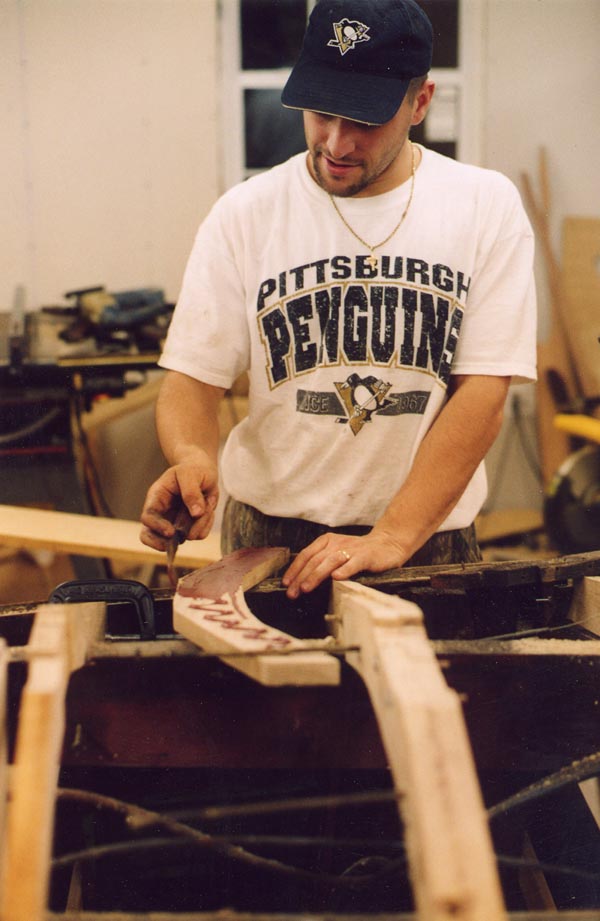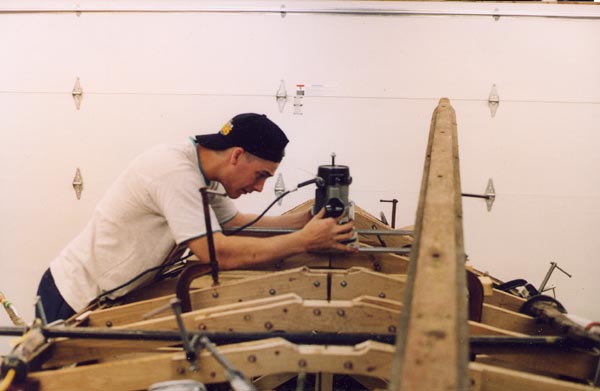 Using a jig to properly finish the bottom frames for proper location of the keel.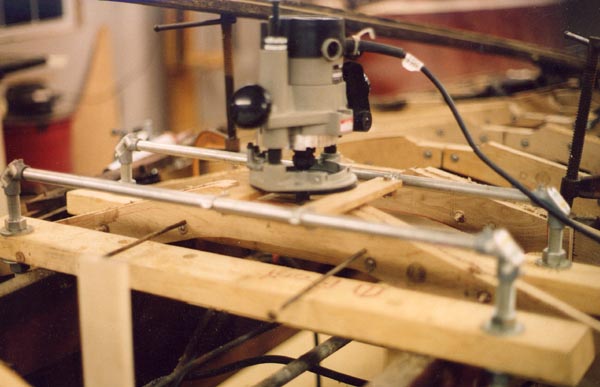 A close-up of the jig.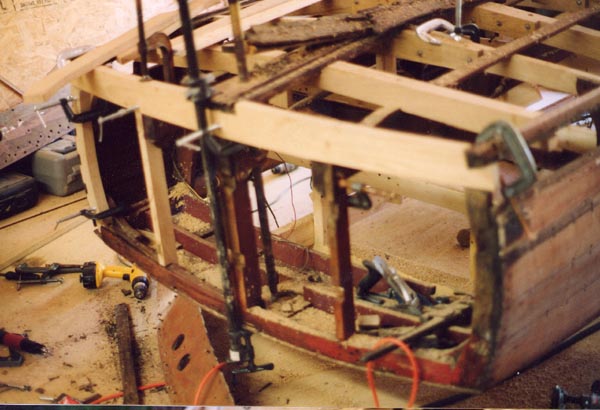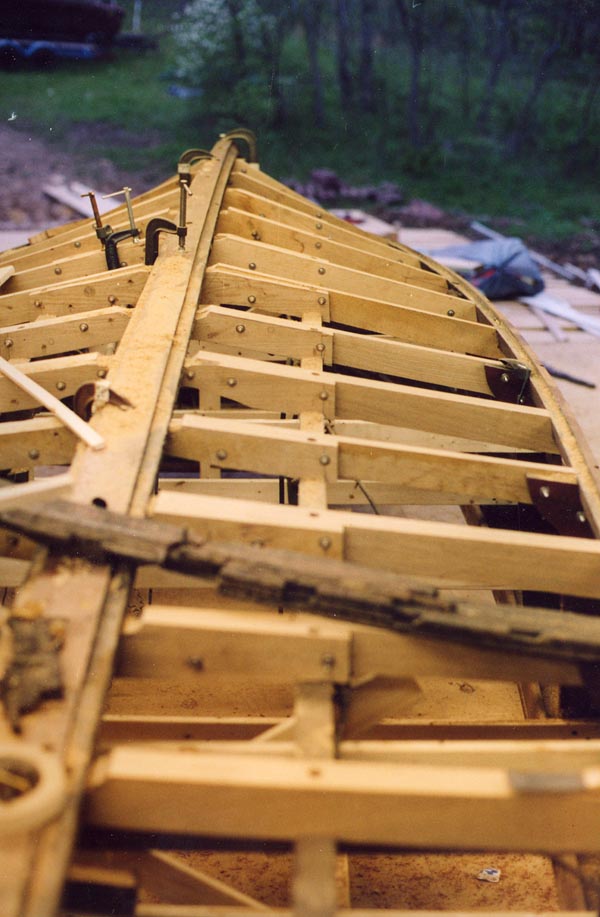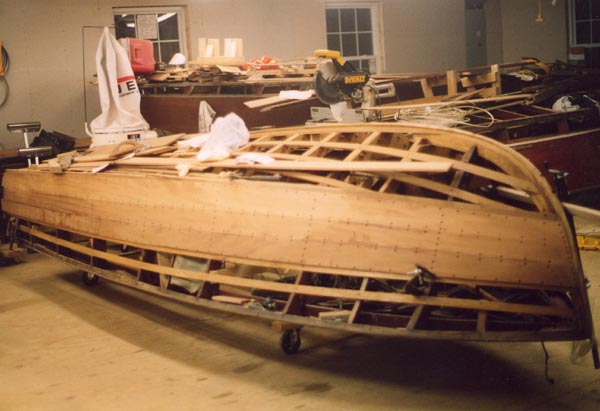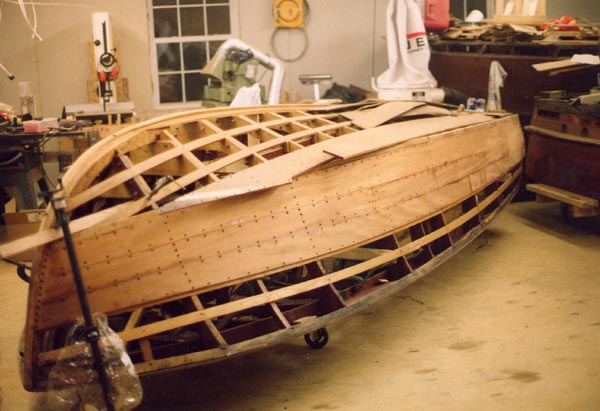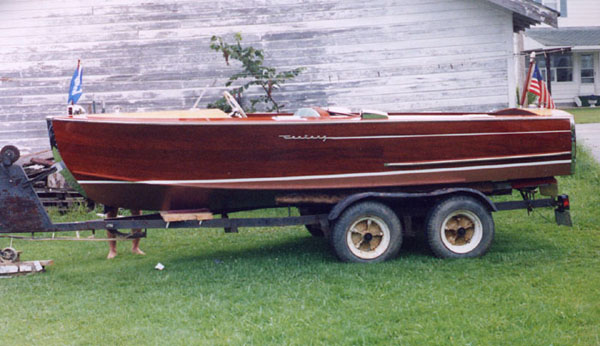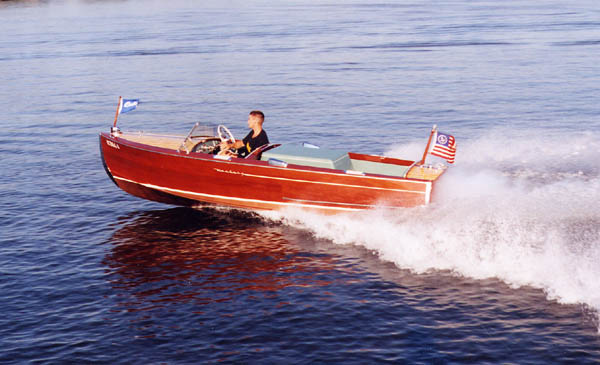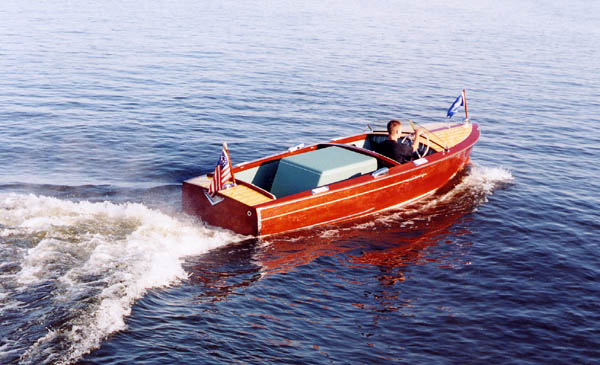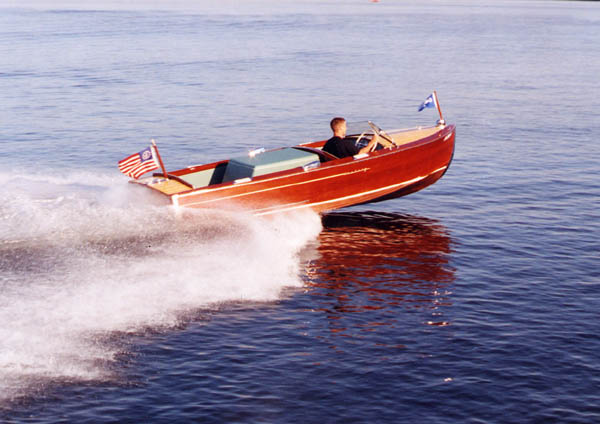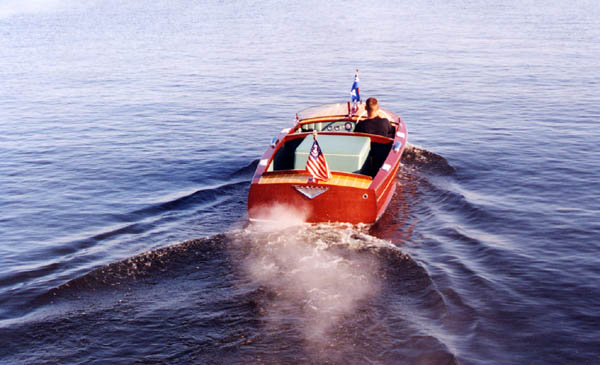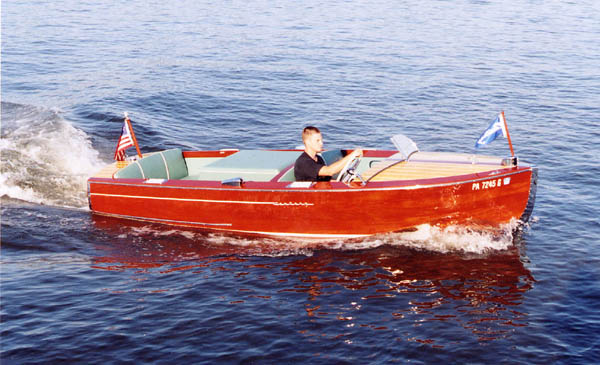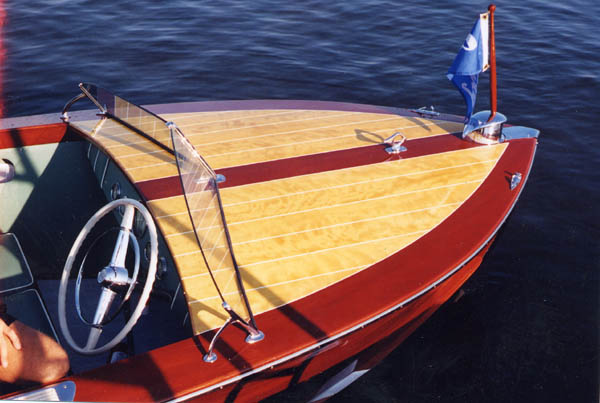 New Avondire wood on the decks.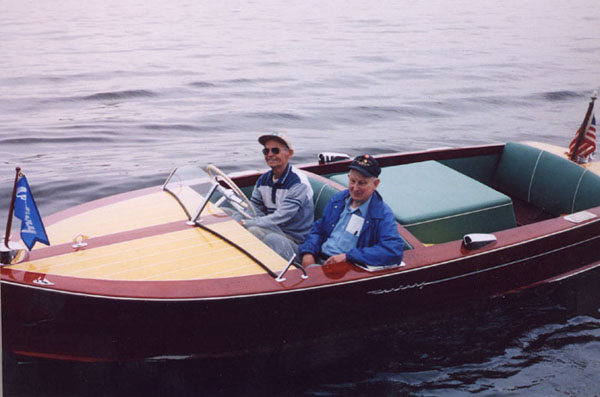 The owner and his original partner in the boat. They last used the boat in 1980.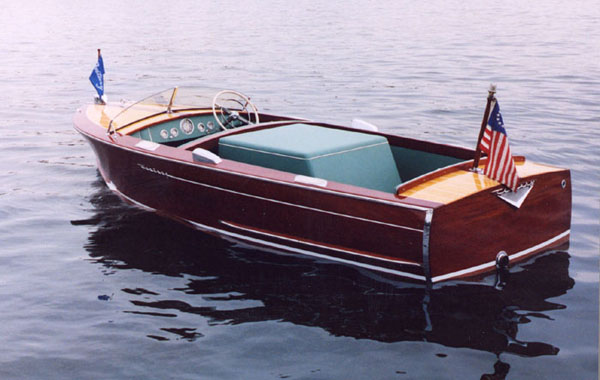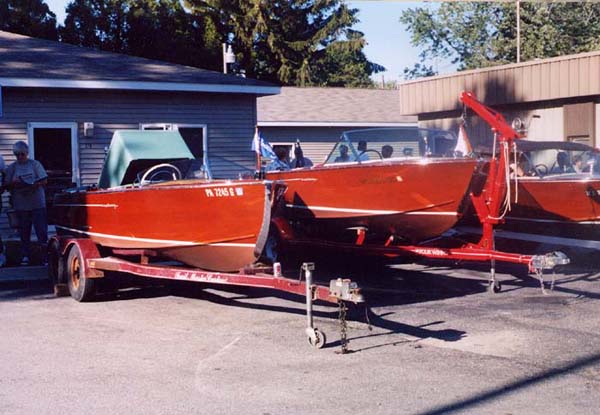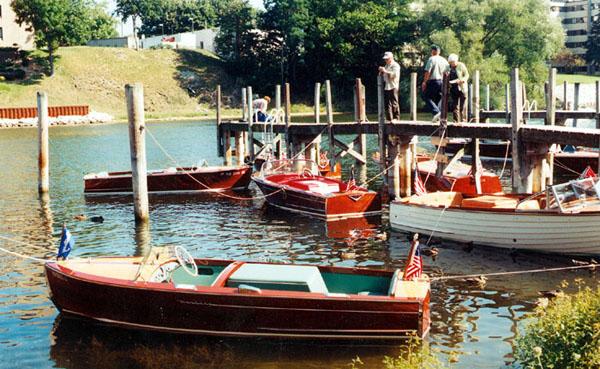 At the Century Boat Club Show in Manistee, Mich. September 2003. "Skidaddiler" won the best utility award.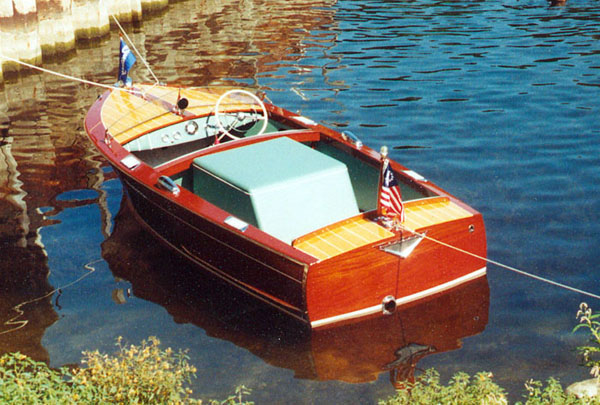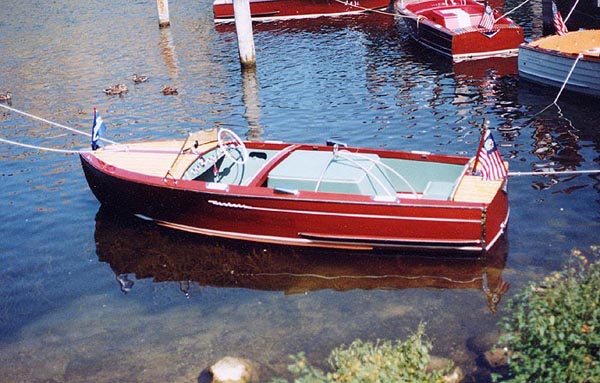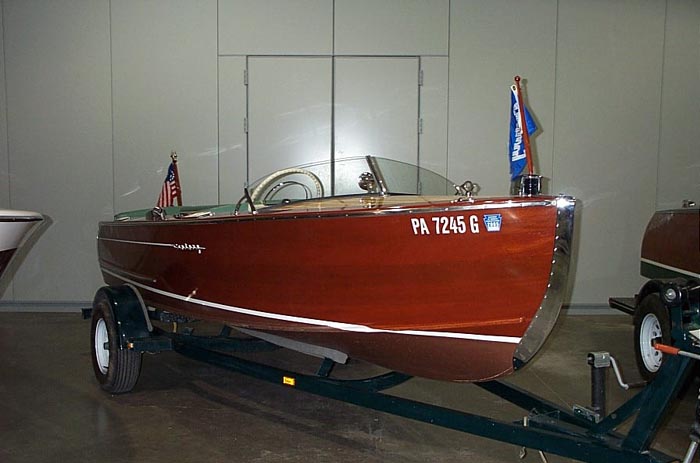 This and the next three photographs are the boat on display at the 2004 Pittsburgh Boat Show.