The Restoration 1962 Century Coronado 21' started 2003
M6292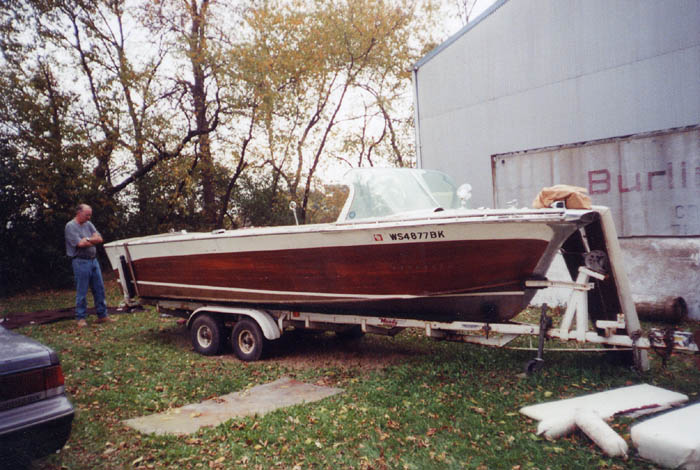 The boat was purchased on October 12, 2002. Here we prepare the boat for transportation back from Chicago. click here for pre ownership photographs.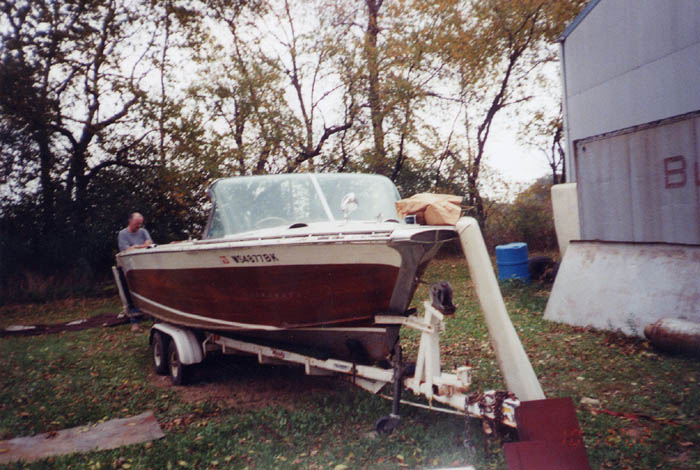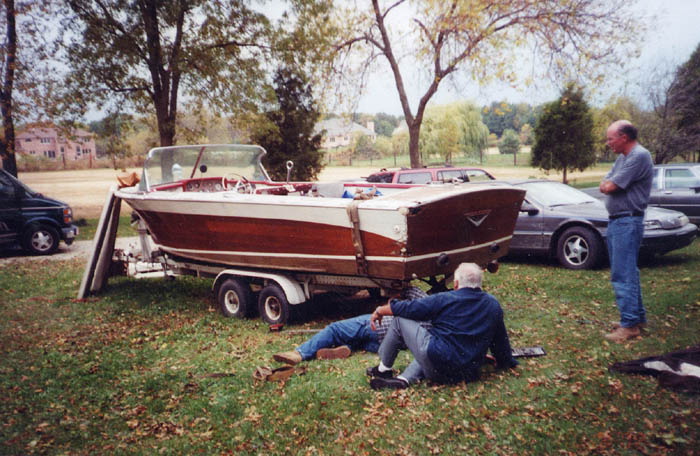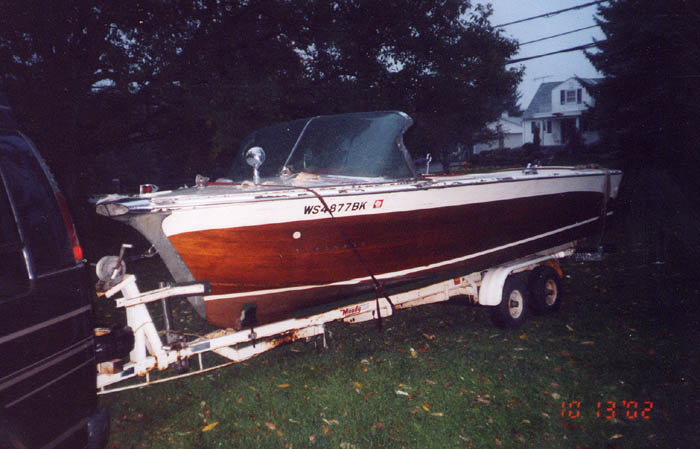 Back home early the next morning.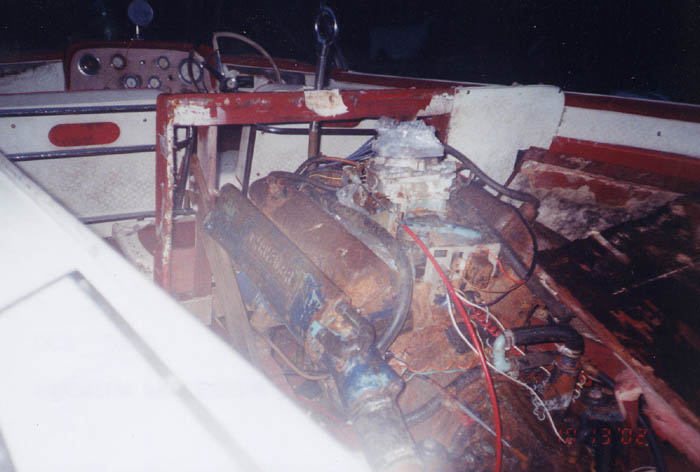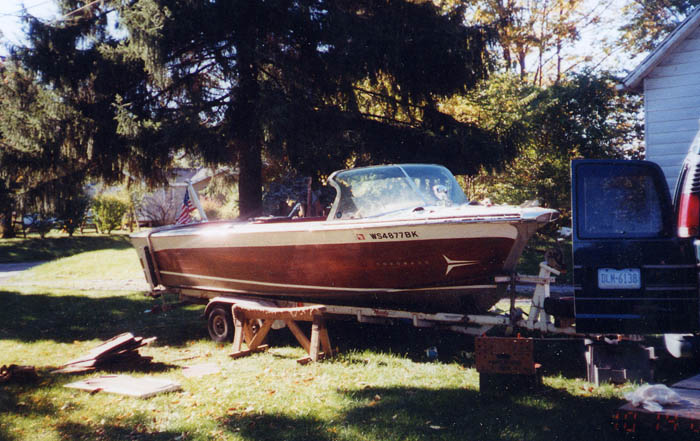 Though only home two days, the arrow was re-established. This boat is nothing special with out the white paint.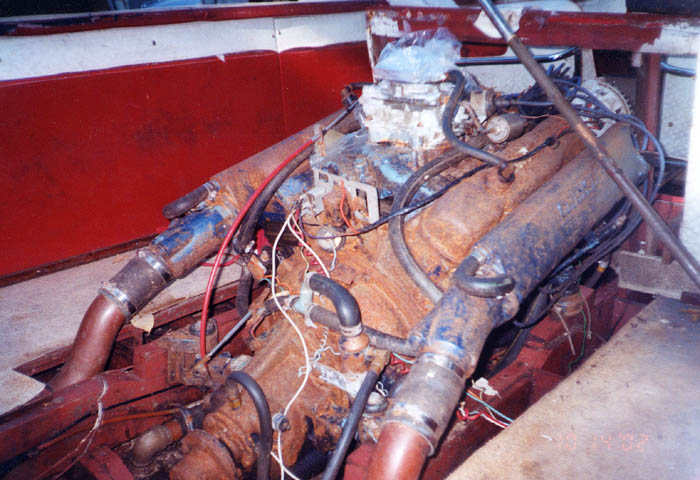 Though the engine is rusted on the surface, it only took a rebuilding of the carburator and new spark plugs and water pump impellers to get it running. The engine, a Chrysler 280hp 413 cid, runs very smoothly.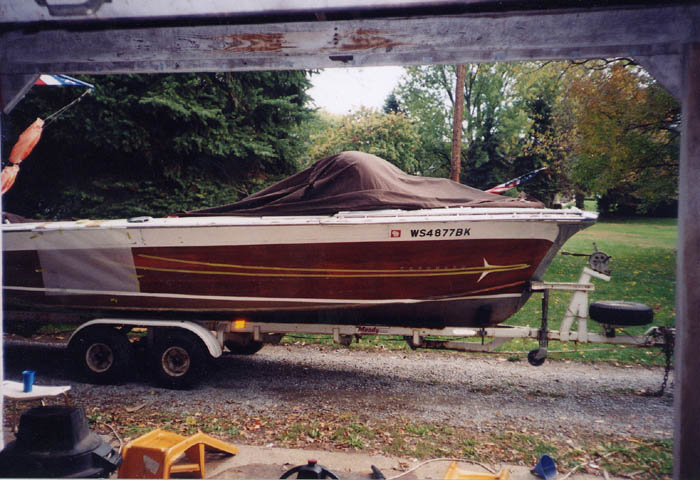 The Jet trail was a little harder to re-establish the original outline was missing. We had to use a gray boat and make templates to transfer the correct design. There will be a number of new planks put on this boat but it is better to do this before those planks are taken off of the boat.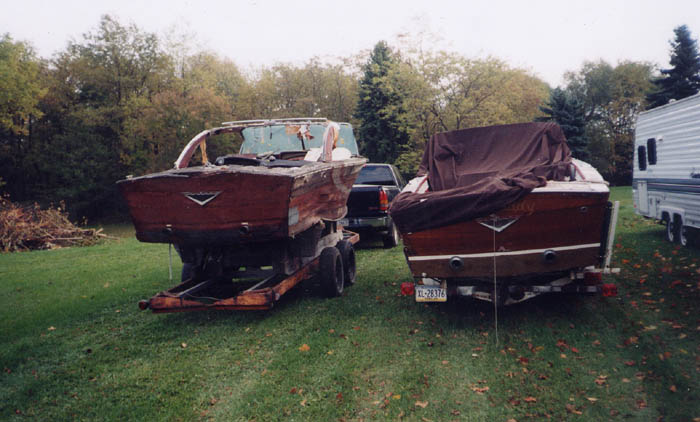 The Gray boat (M62129) the last 1962 Coronado built and the subject 1962 Coronado. The hard top will be used from the gray boat on this boat. The gray 1962 will be rebuilt sometime in the future.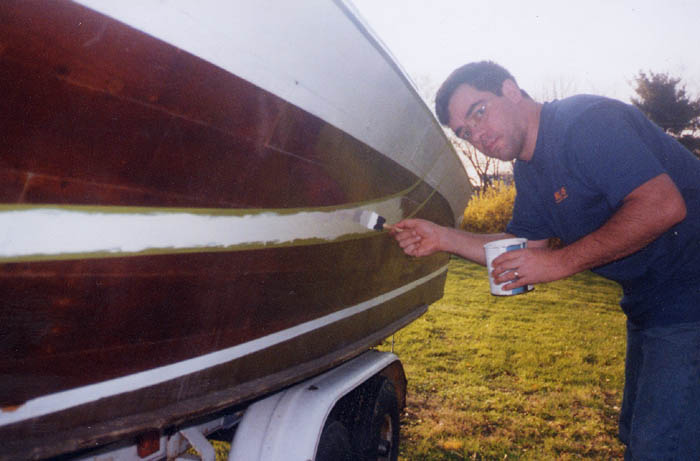 Painting the jet trail back on the hull with left over white paint. No need to worry about dust this is being painted for reference only. There was no inside space available at this time.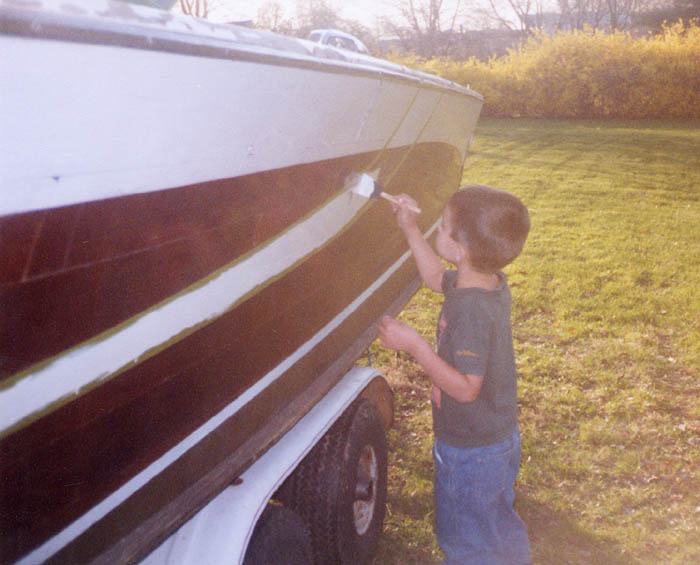 Starting the kids out early.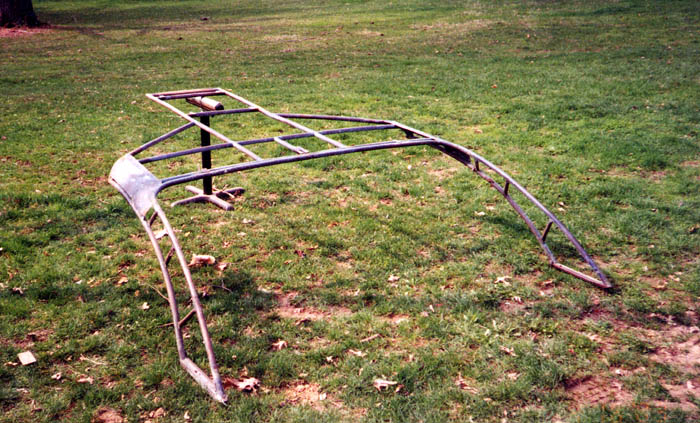 The hard with all vinyl, padding, and plywood removed.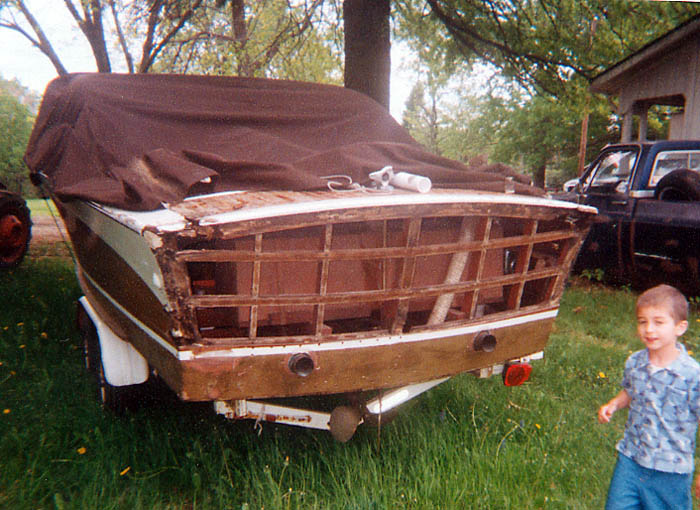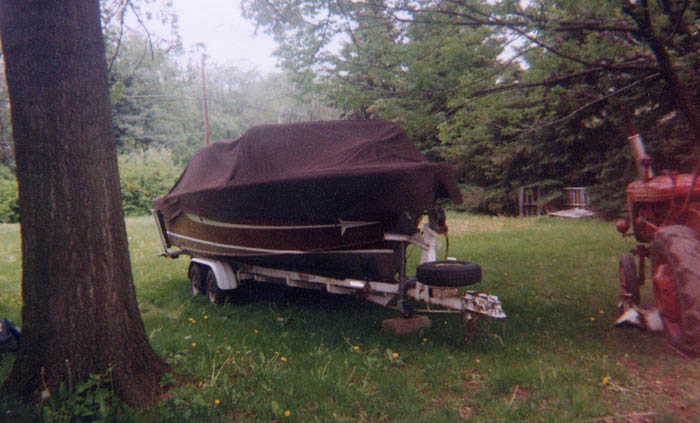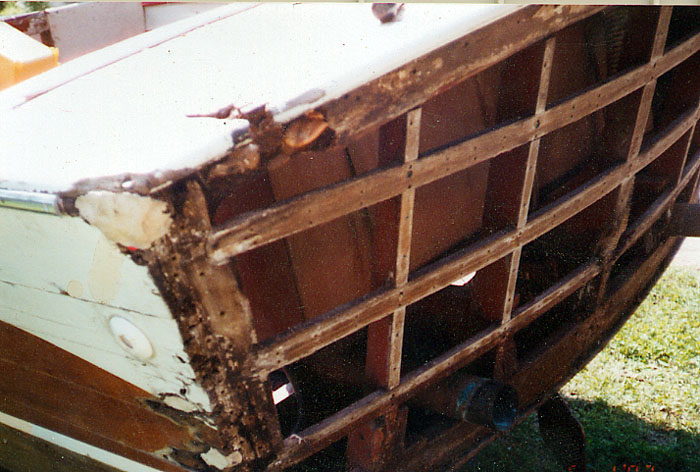 Some of the rot in the transom framing.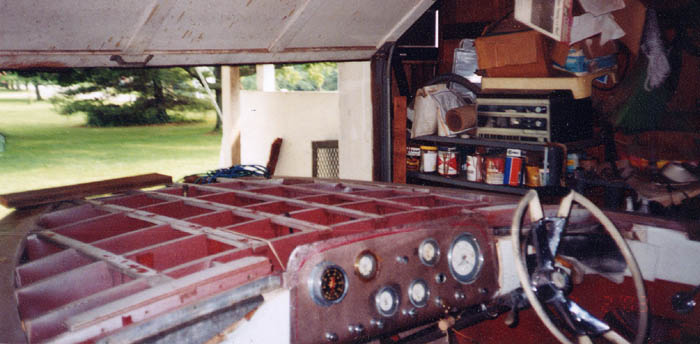 The front deck removed to repair the bow. The boat now inside the actual restoration can begin.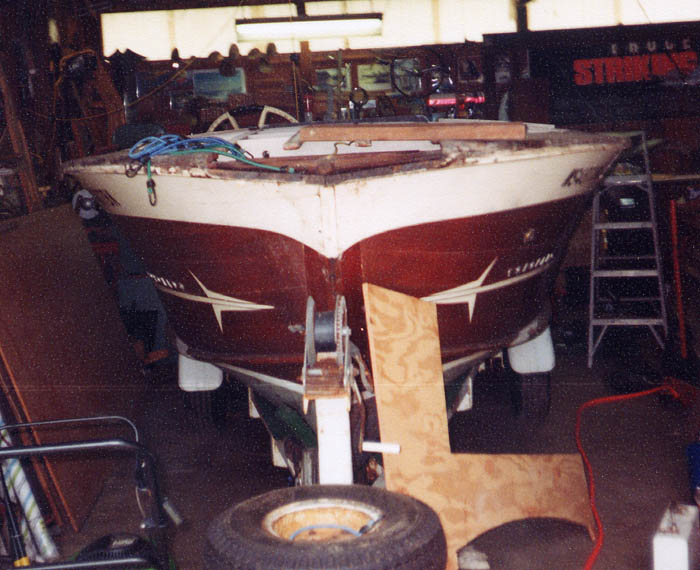 Bow treatment wood removed for replacement.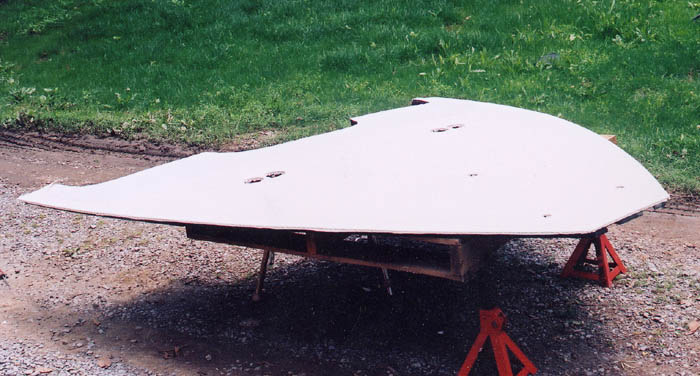 The front deck plywood with the new 1/8" cotton padding. Any thicker, you can't get the proper look.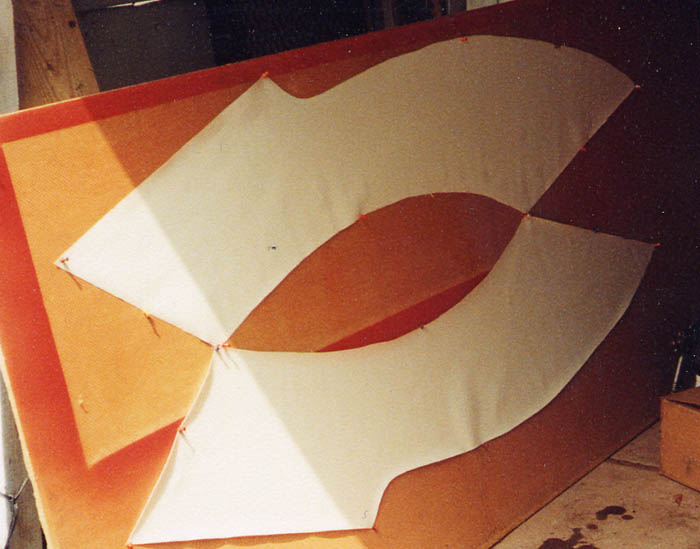 The new perferated headliner for the hardtop. You can't buy red perferated vinyl, so you have to spray the available white with vinyl dye. Leaving it white will not cut it.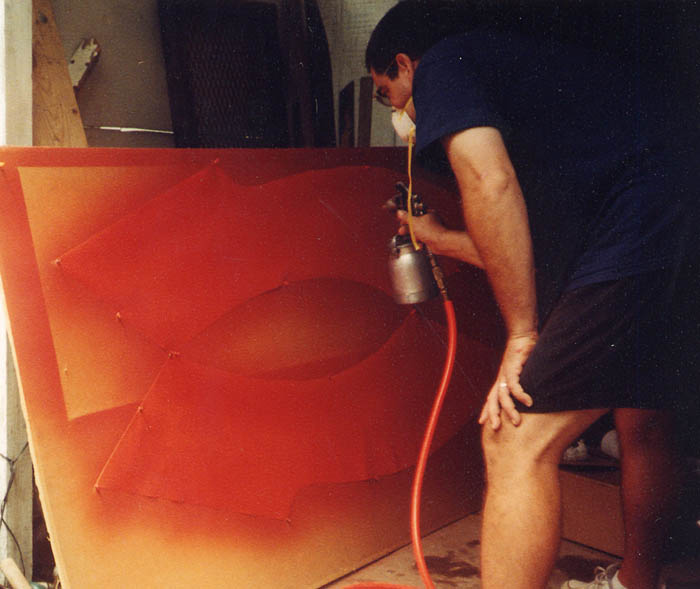 Spraying the new headliner.