1957 Century Coronado
Hull # M57104 Restoration completed 1982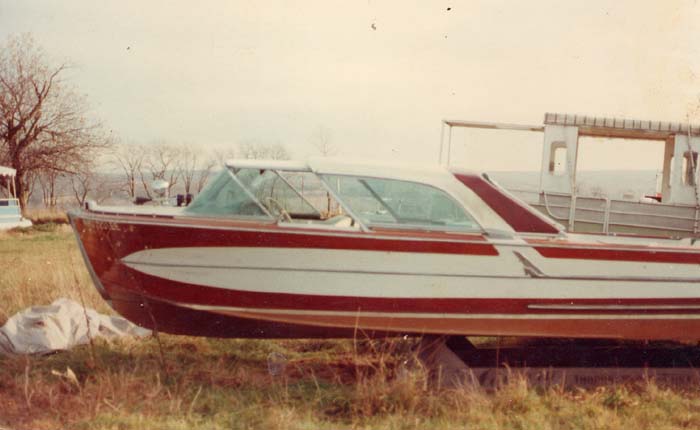 The boat as it was found, it is sitting on a Century shipping cradel, but as can be seen it is not sitting in the correct position. Also it is not a Coronado cradel.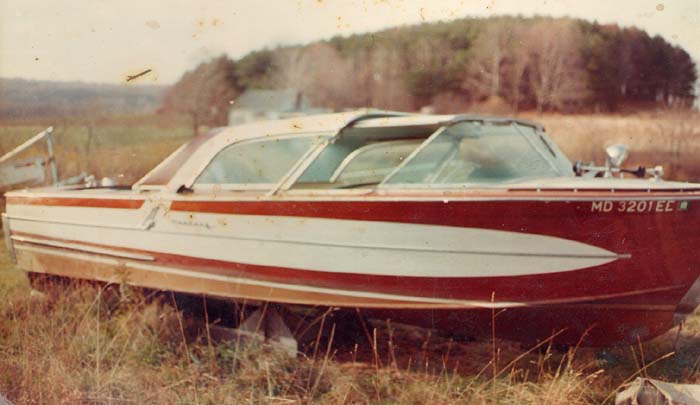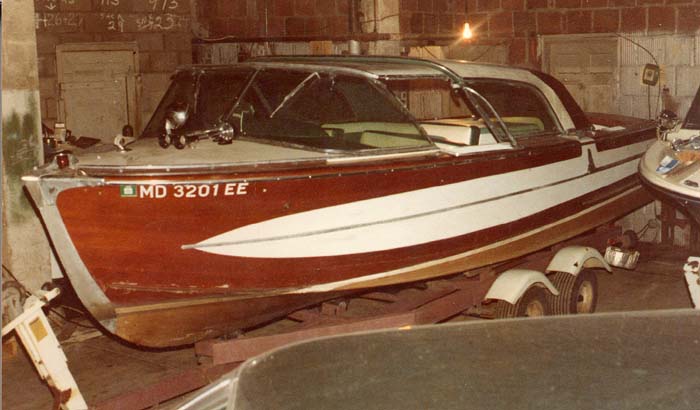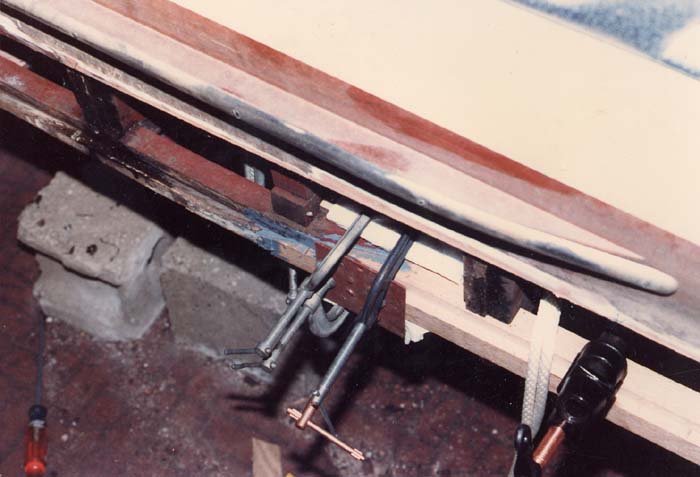 A bad plank and section of chine removed. Here the new section of chine is installed with a scarf splice.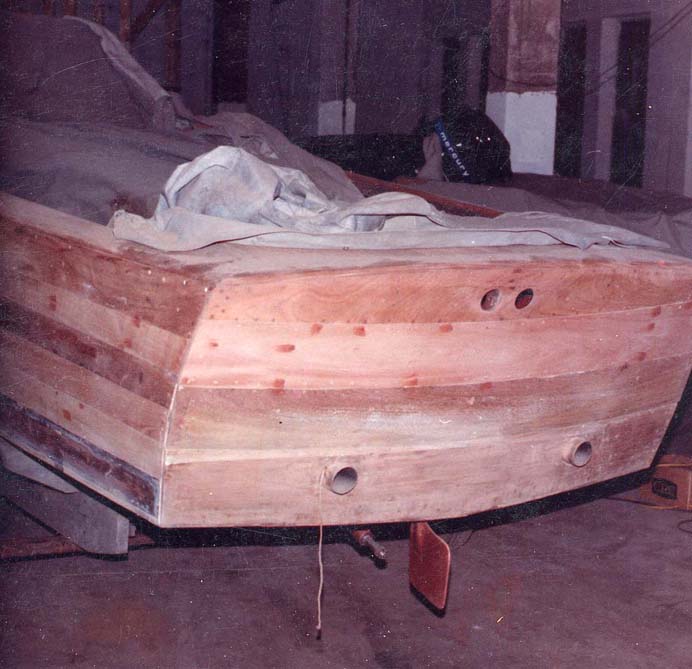 The second plank down on the transom was replaced at this time there had been a hole poked in it and it was repaired poorly.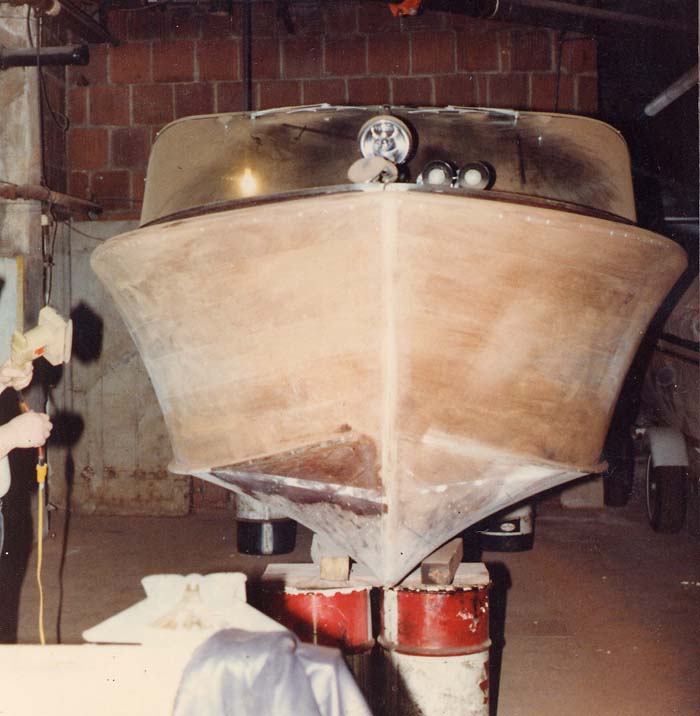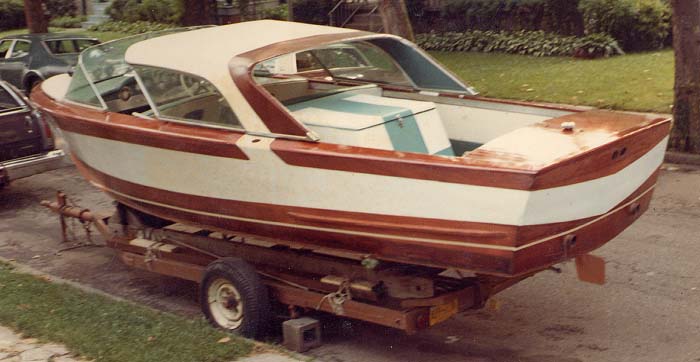 c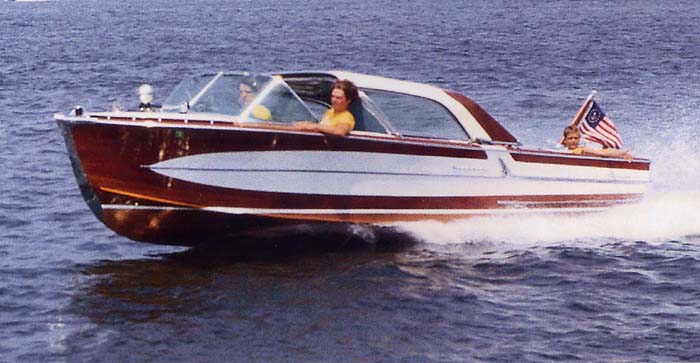 In the water at speed. This boat had a replacement engine that was installed in the late 1960s The replacement engine was a 427 Crusader marine engine. The original engine was a 275 hp Cadillac Crusader engine.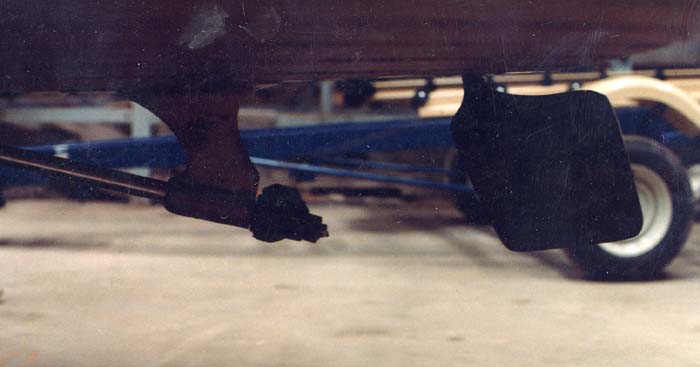 After initial use the boat was run aground. A number of planks were replaced and while the transom was open a new lamanated frame was installed.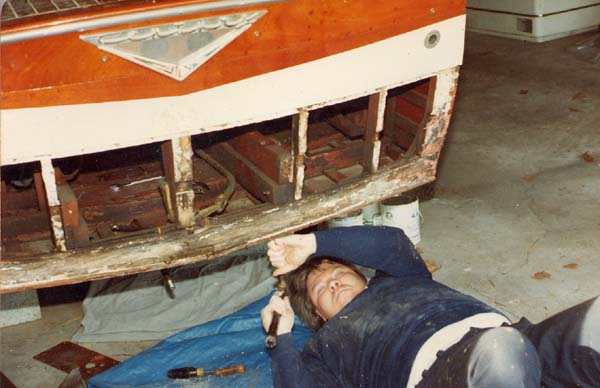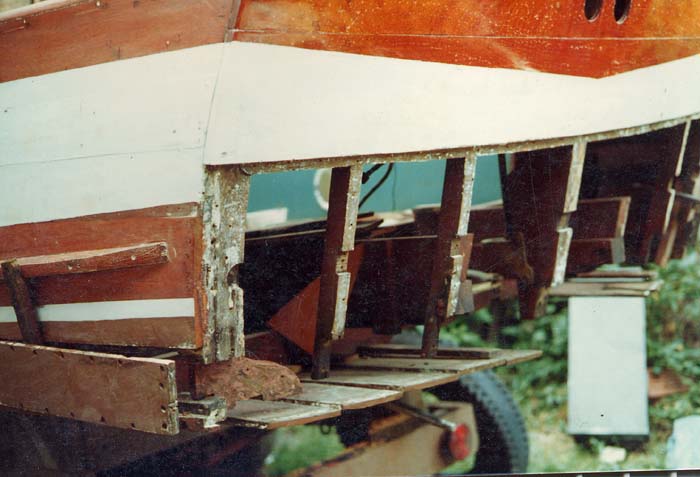 The lower transom frame was removed and replaced.