Bottom Restoration completed July, 2005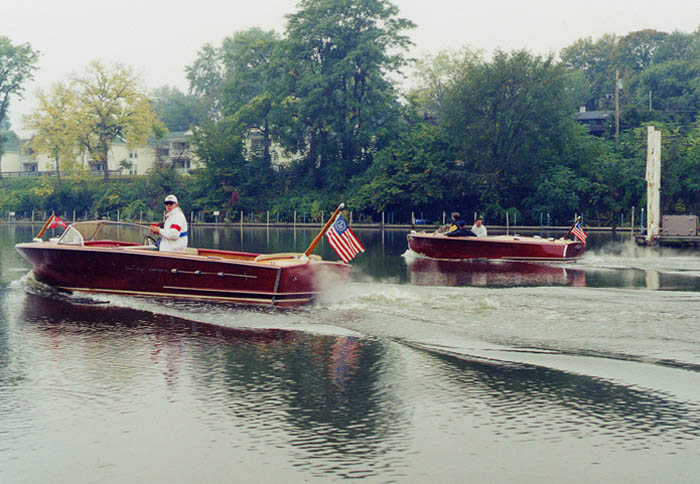 The boat in 1999 During an Allegheny Chapter River Run.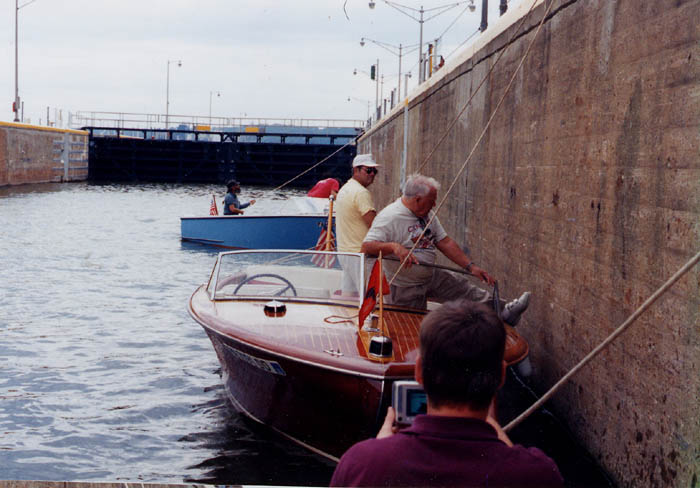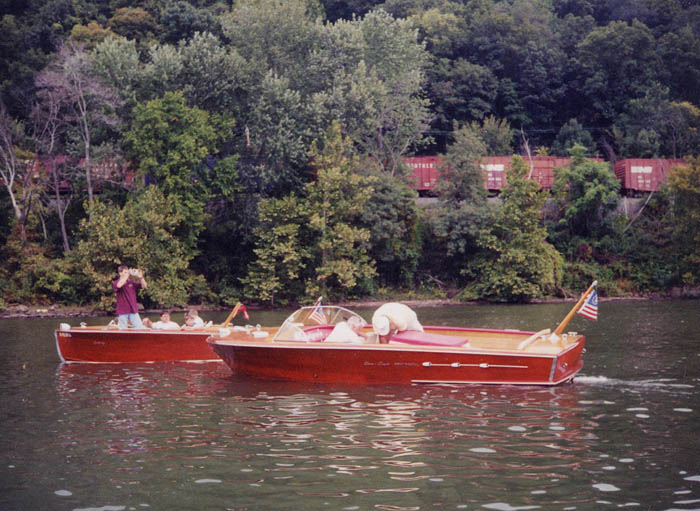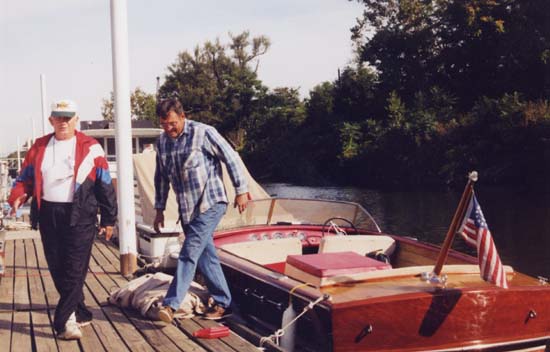 In use in the fall of 2001. Not knowing at this time how bad the bottom framework and planking realy was, the boat was taken on a 75 mile Allegheny Chapter River Run. The boat had started to leak a fair amount but the pump kept up with it. When the boat was taken apart we were amazed at how bad the bottom actually was. This boat had been used by Blaine from 1977 through mid 2002 May through October. The year 2003 is the first year that this boat was not used since 1957. It will be back in the water in 2005.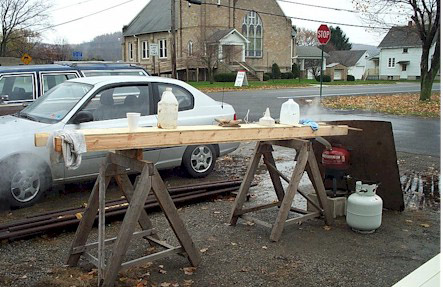 The steam box to make the lower transom frame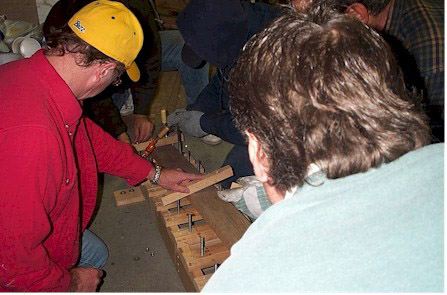 Putting the steamed frame in the frame jig.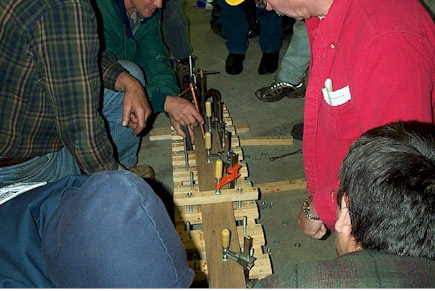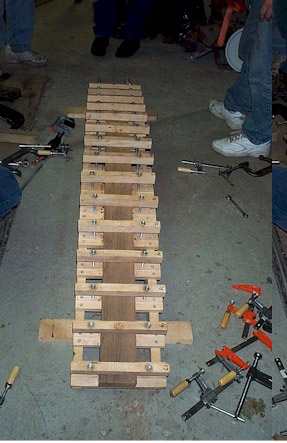 The frame in the jig with all clamps in place. It was kept in the jig for a few days.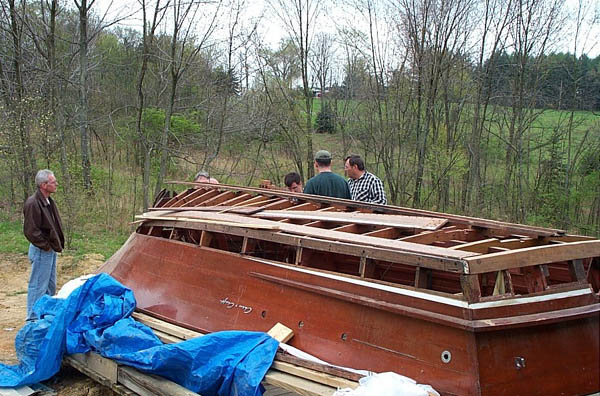 The new frame installed along with the rest of the bottom frames.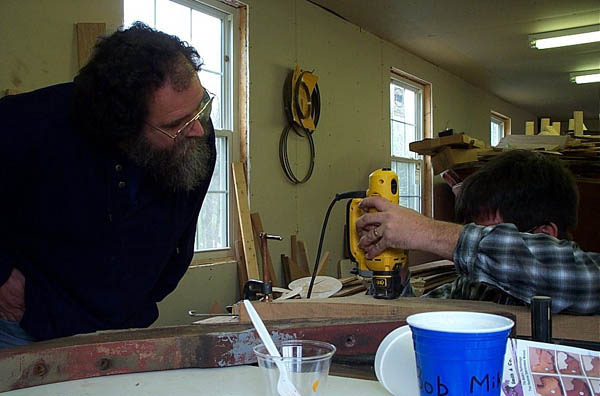 The forfoot being worked on at an Allegheny Chapter Workshop.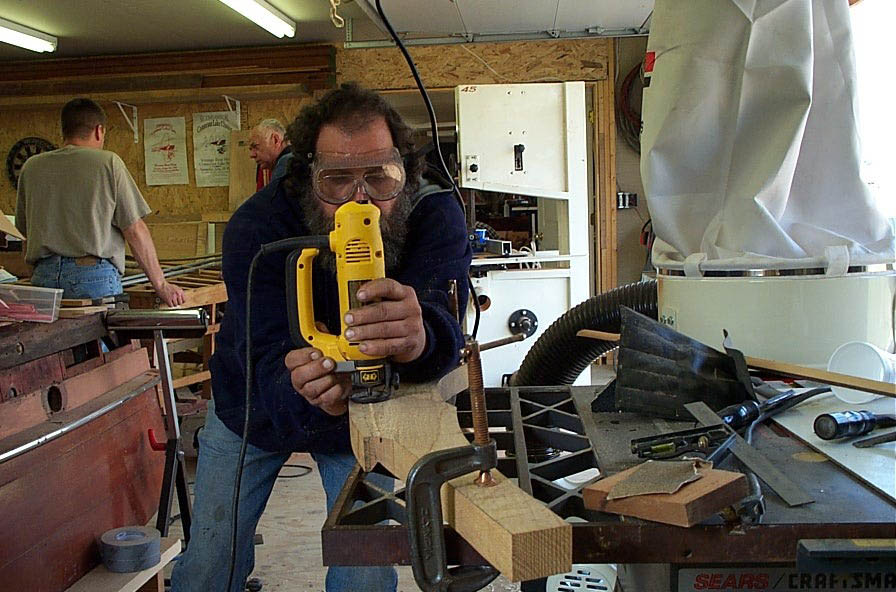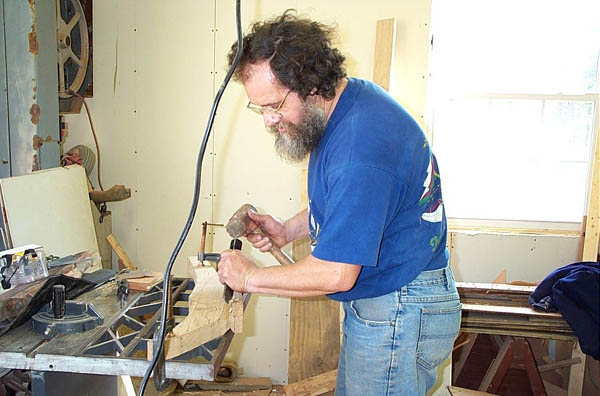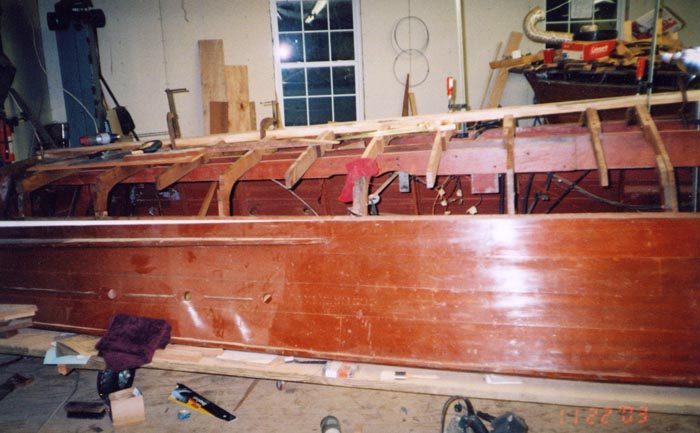 Working on the keel.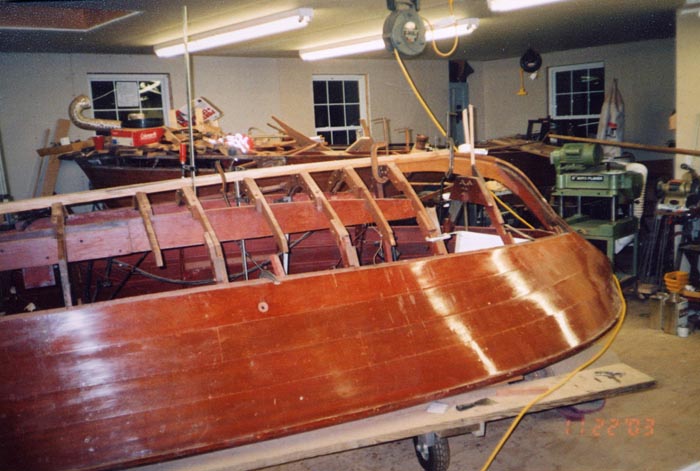 The forfoot mounted and the new keel clamped into place.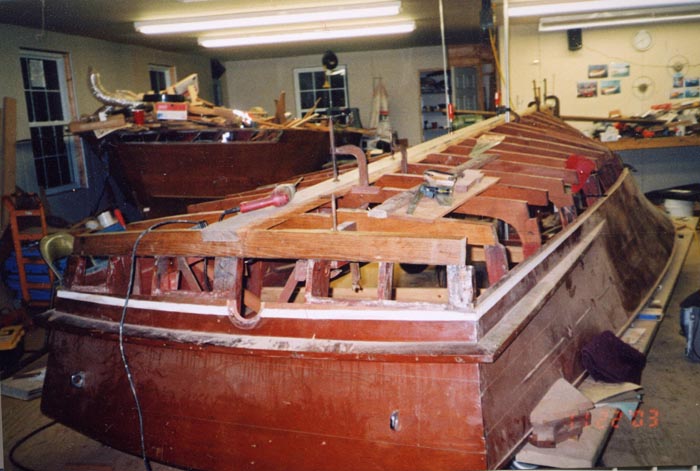 The keel clamped in position and being bolted in permentatly.