The Restoration of Chris Craft Cobra18'
Hull # BR-18-038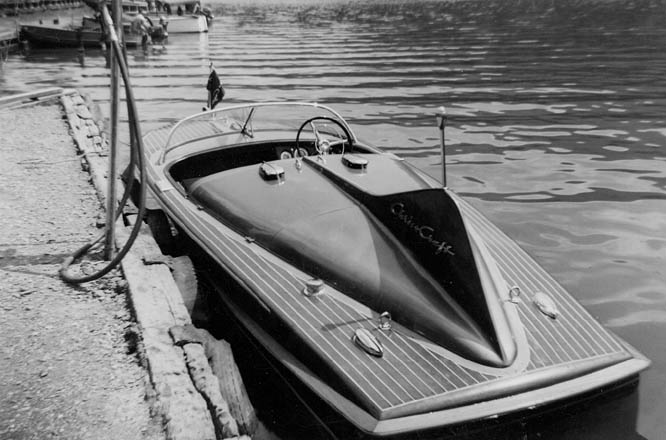 In 1956 the first year of use. This boat was bought new and shipped May 1, 1956. The boat was originally shipped May 9, 1955. It remained at the dealership until May 9 of 1956. The original owner Tom O'Brian liked the Cobra in 1955. He decided to wait until 1956, well Chris Craft discontinued the model. He then contacted Chris Craft and they found him three that were still at dealerships. He decided on this 18' model from Milam Bros. Marine Service Inc. Lake Hamilton, Hot Springs Arkansas. Shipment was by rail via Rock Island RR from Hot Springs to St Louis, MO then transferred to the Pennsylvania RR to Altoona, Pennsylvania. The boat was used on Raistown River near Altoona, PA. It was used from 1956 to 1966, not used in 1967 and then used one more year in 1968. The boat was used a total of 12 years. Click here to see many more early and pre restoration photographs of this boat.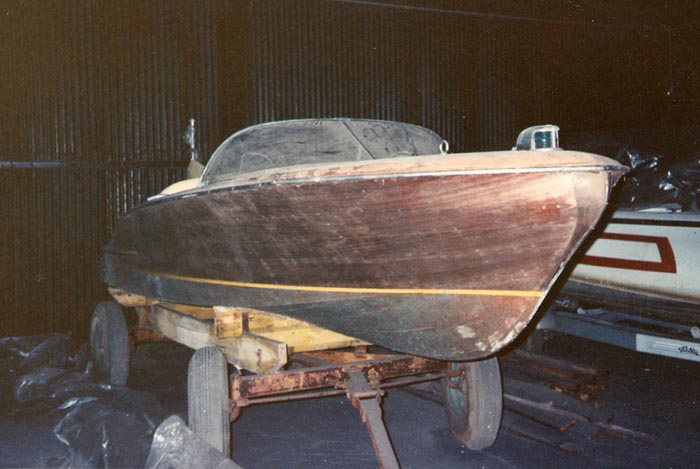 In storage 1990 sitting on the original shipping cradel on a four wheel dolly.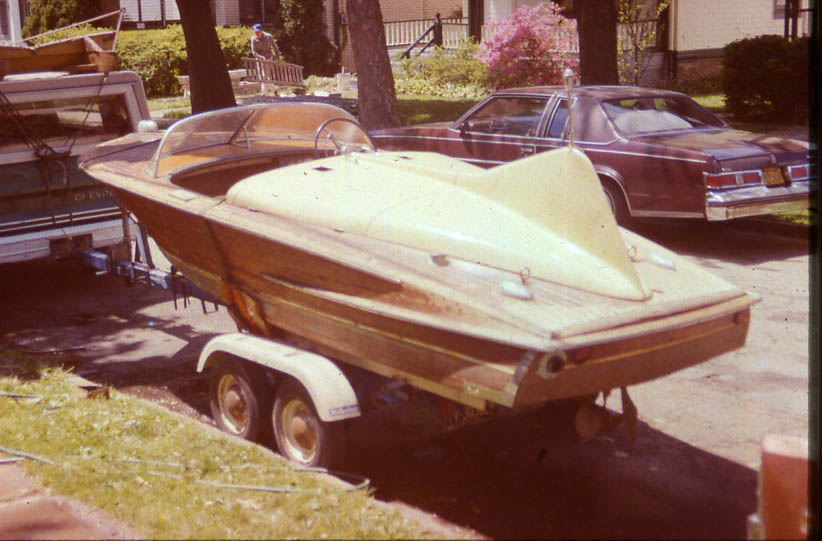 As picked up in 1993.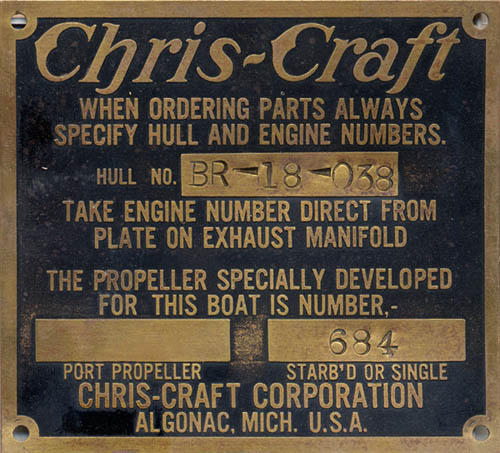 The hull plate from the boat.
Storage location chang in 1995.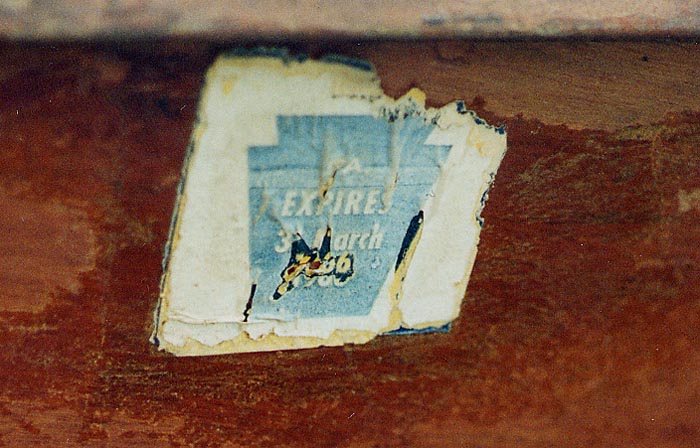 The last registration sticker 1968, you can read the 1966 but the 68 is scrached off. The boat was not used in 1967. This boat has been out of the water since 1968 spent only one night outside.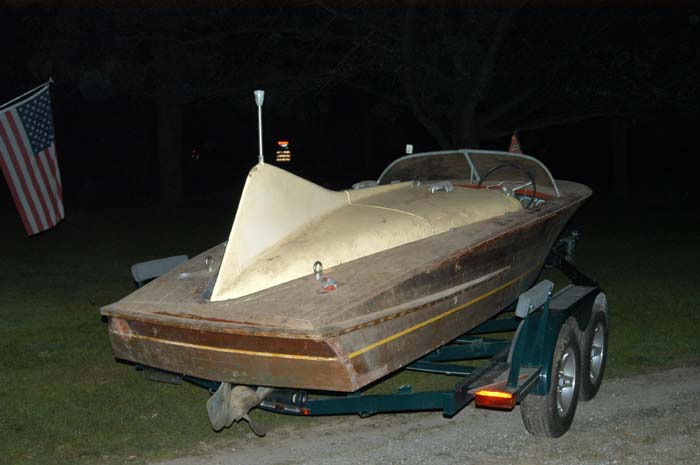 Outside for the first time in 7 years. The boat spent one night outside. This was only the second night outside in almost 35 years. Heading for restoration.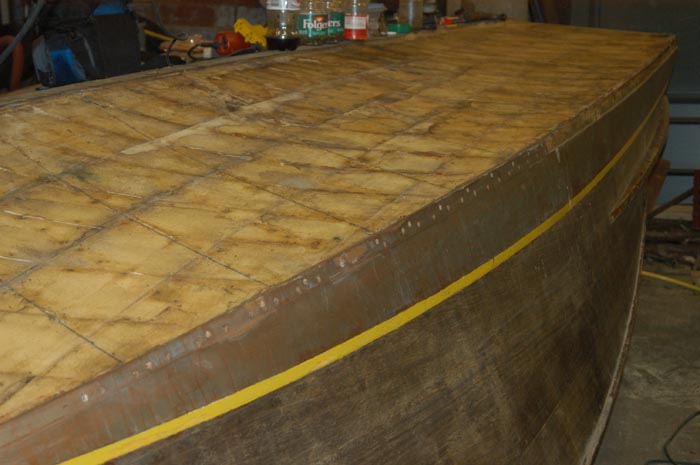 Upside down with the outer bottom removed.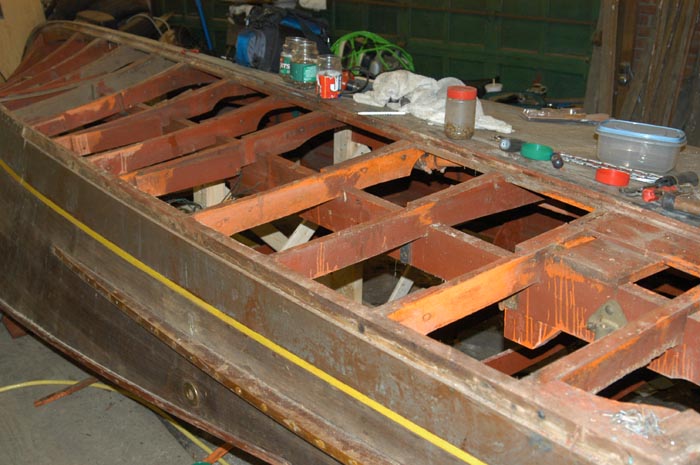 The inner bottom removed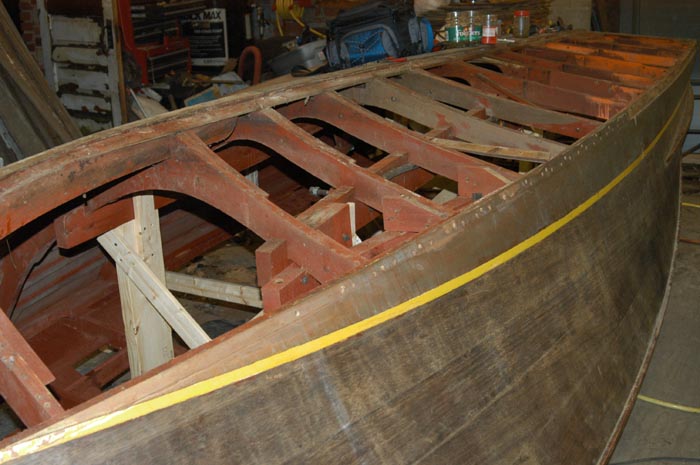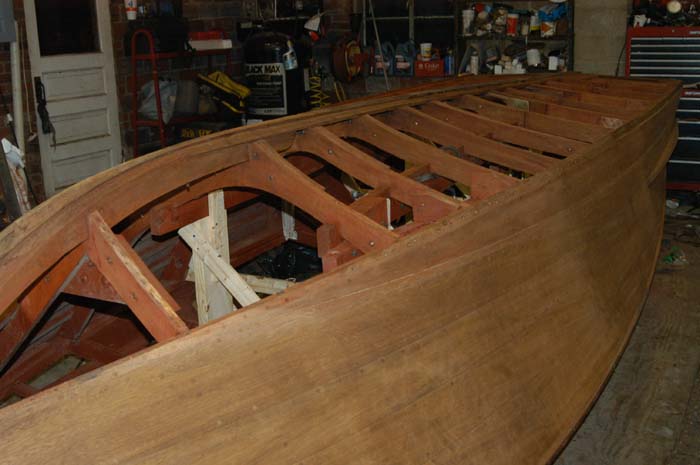 All of the framing is now cleaned and ready for plank replacement.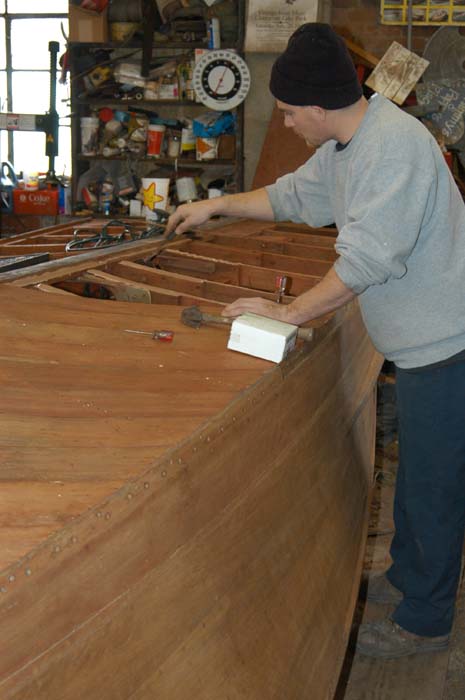 Re installing the inner bottom planking. 100% af the original wood was re-used on the bottom of this boat.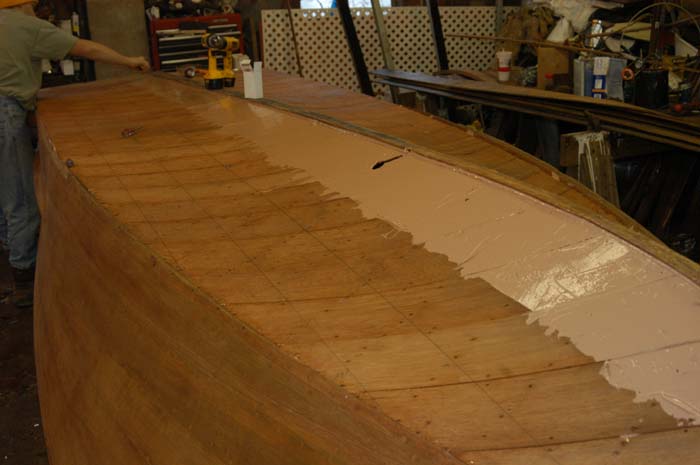 The inner bottom is coated with 3M 5200.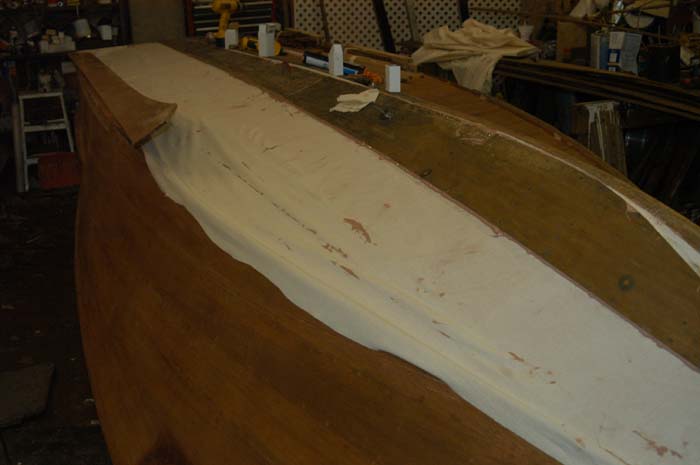 A layer of muslin (canvas) just like the original is laid on the buttered inner planking. The outer planking is now reinstalled. The inner side of the outer planking is buttered with 5200.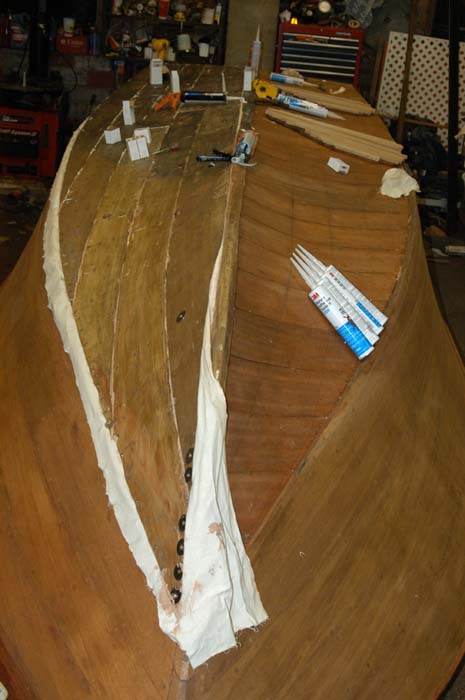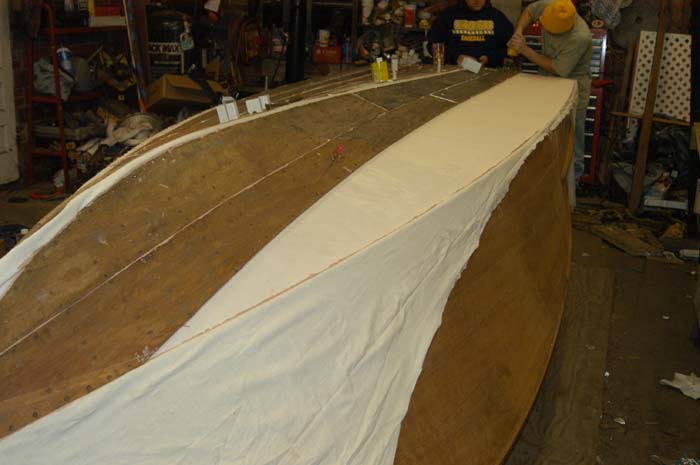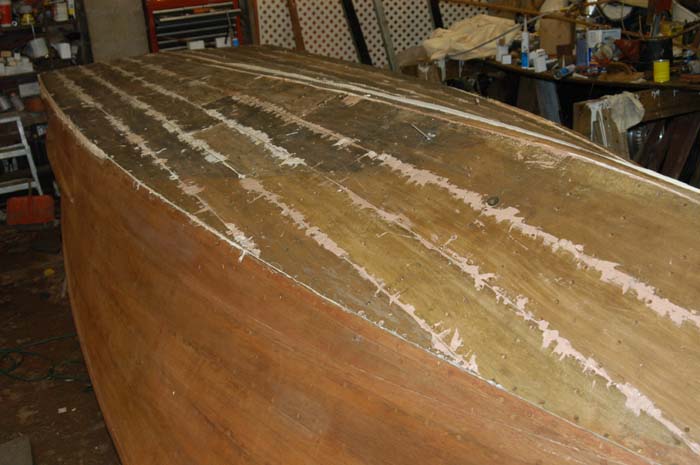 Any voids in the seams are filled.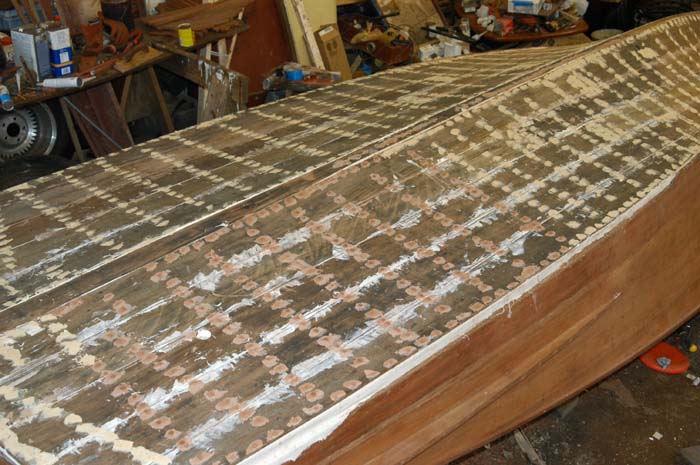 Screw holes are filled with Famawood.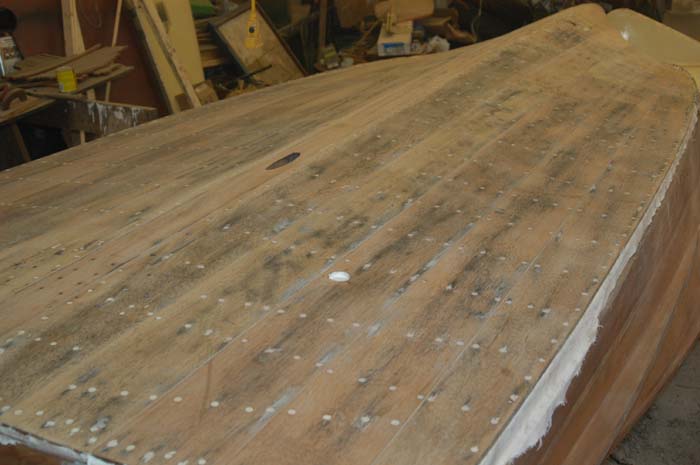 The bottom is sanded smooth ready to be sealed primed and painted gold and charcoal.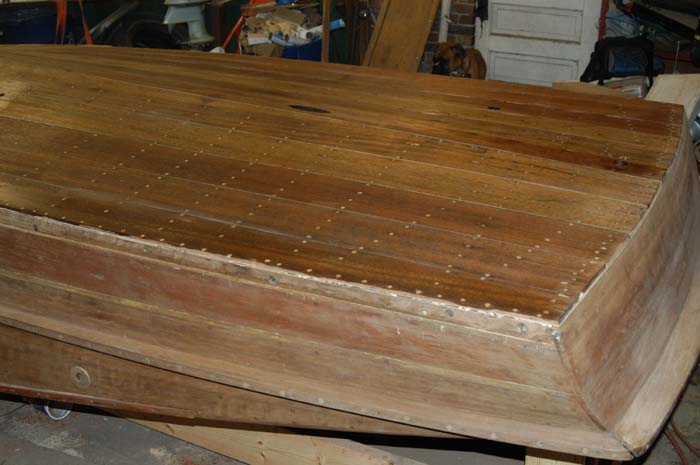 The bottom is sealed. 2/25/05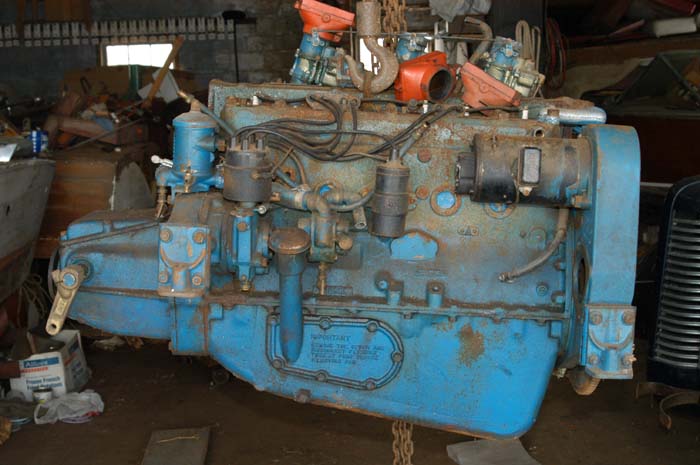 The engine being loaded to go to the engine shop 2/27/05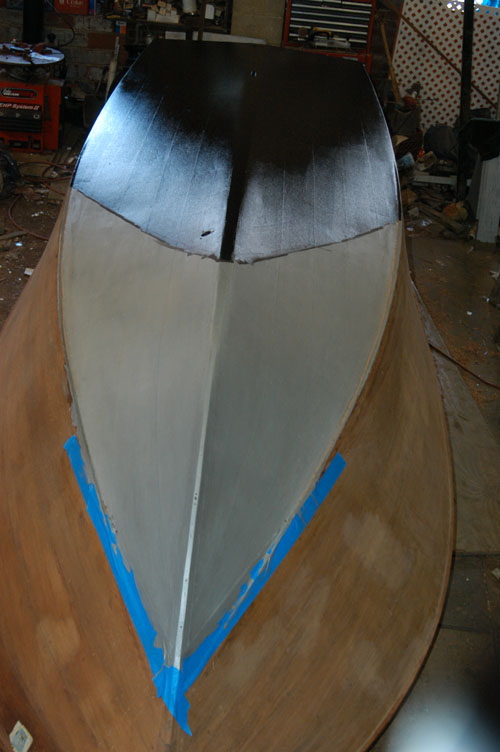 March 9, 2005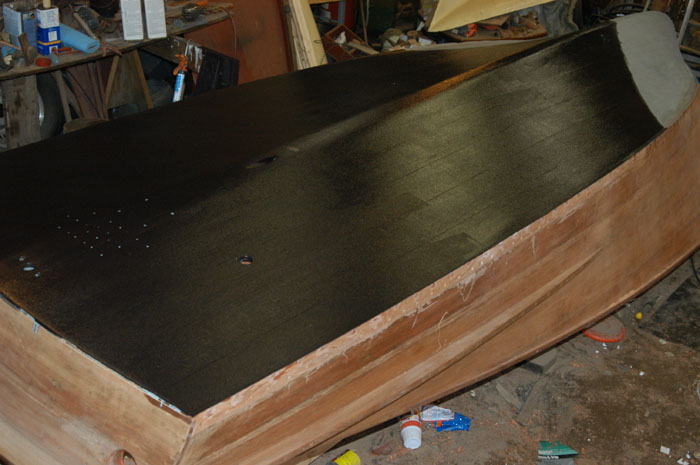 The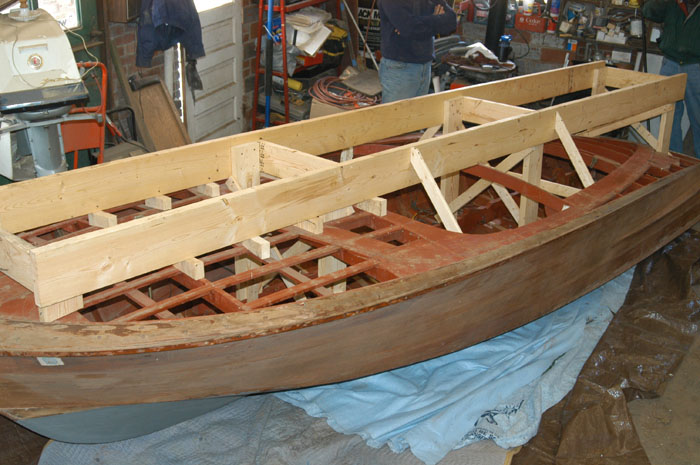 March 13, 2005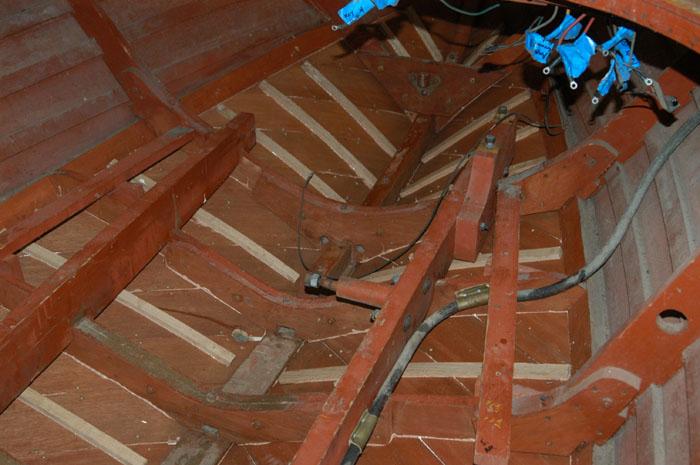 The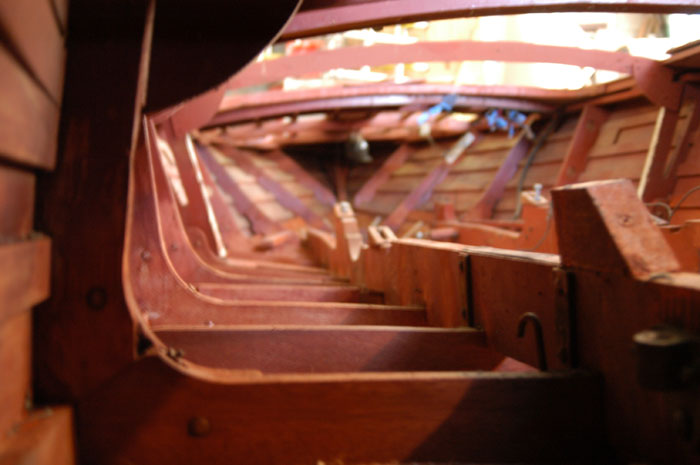 T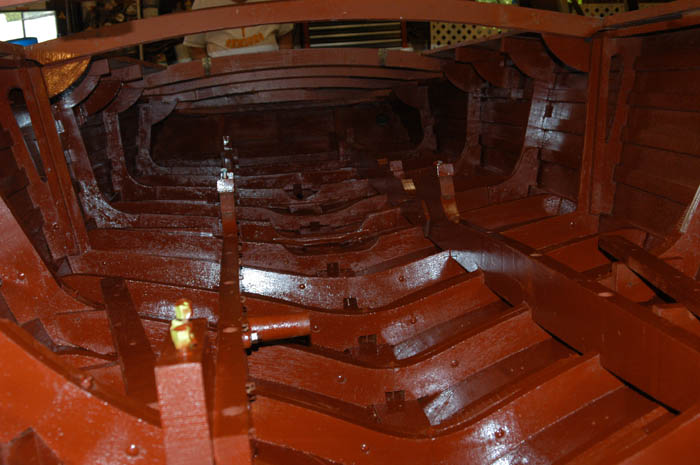 The bilge painted May 22, 2005.