The Restoration of a 1964 Century Resorter 17'
Refinish completed 2004
Hull # RS64200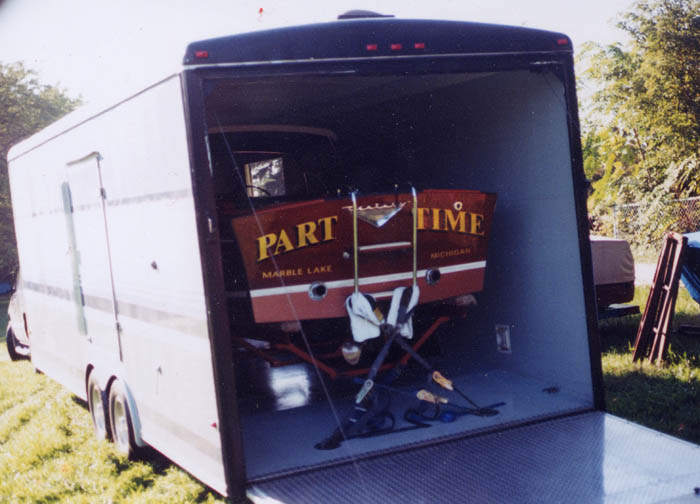 As the boat arrived, fall 2003. It was a fresh refinish but the owner did not like the names and numbers on the hull. They were vinyl and very large. The problem was there were several coats of varnish over the name. The name and registration numbers could not be removed without refinishing the hull. Other problems were the stripe on the hull side. Century stripes were tapered this was not. There was also engine problems.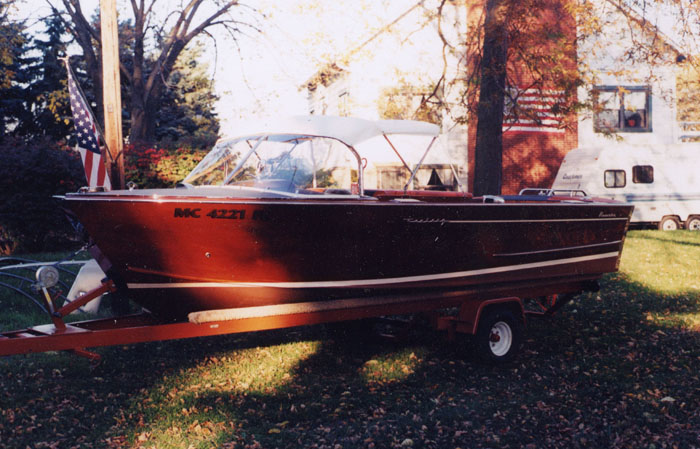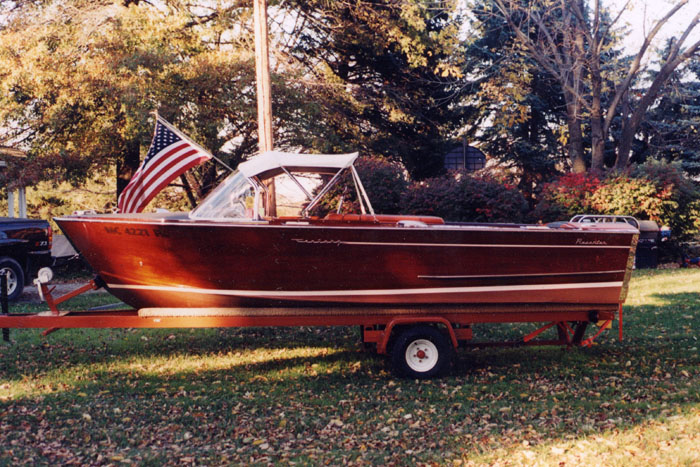 The boat after pulling it out of the closed box trailer.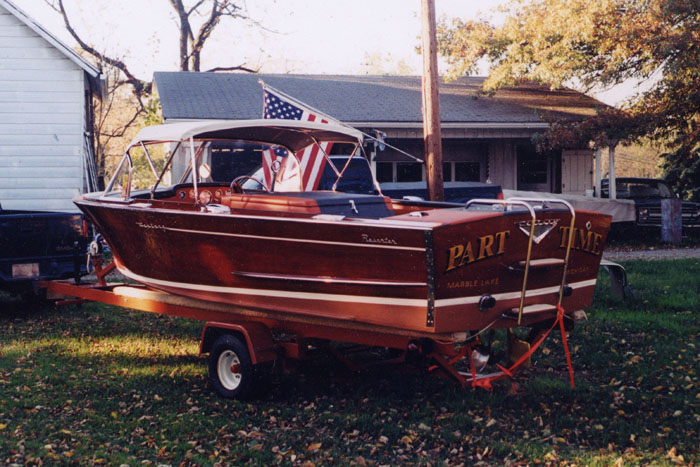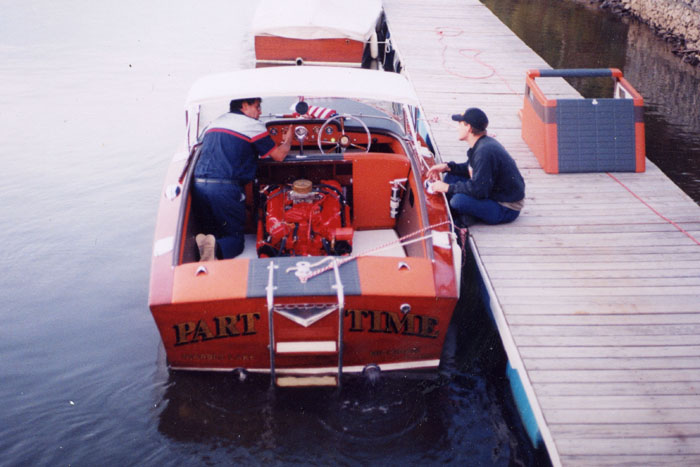 The engine had been smoking and leaking oil. We put it in the water and ran it to determine what was leaking. A transmission line had a leak. Also the valves and the carburator needed adjustments. Also the replacement Osco exhaust manifolds were of a different design, they were not full jacketed and burned the paint. . We are replacing the manifolds with a good set of originals that will not burn.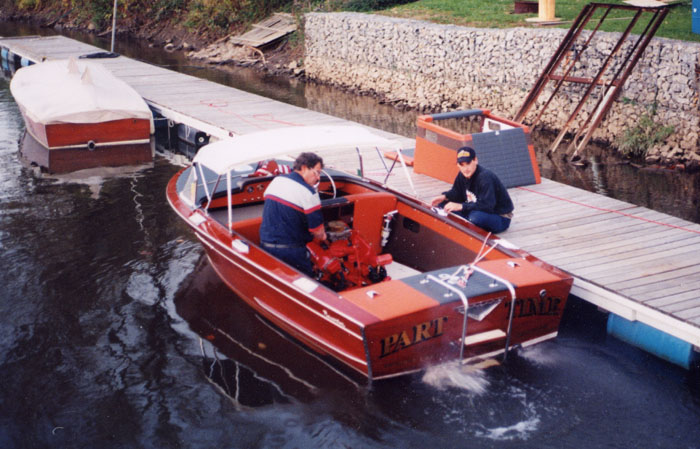 The owner decided that he did not like the name that he chose so the name "Part Time" was changed to "Life Time" . The owner bought the boat new and has owned it its whole life time and half of his.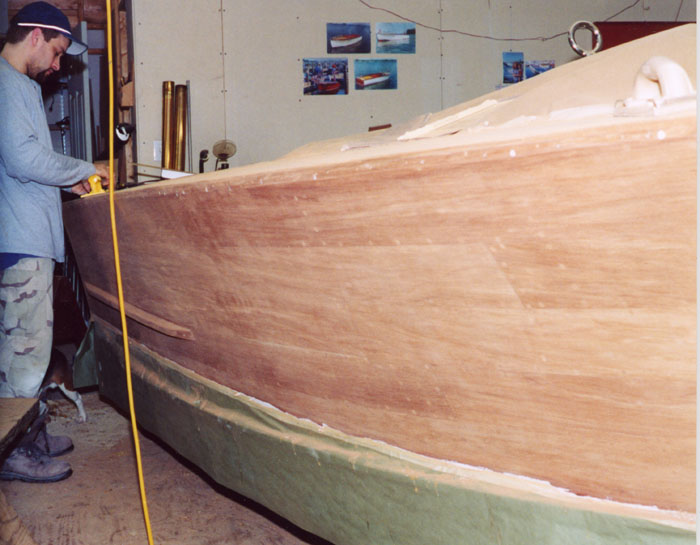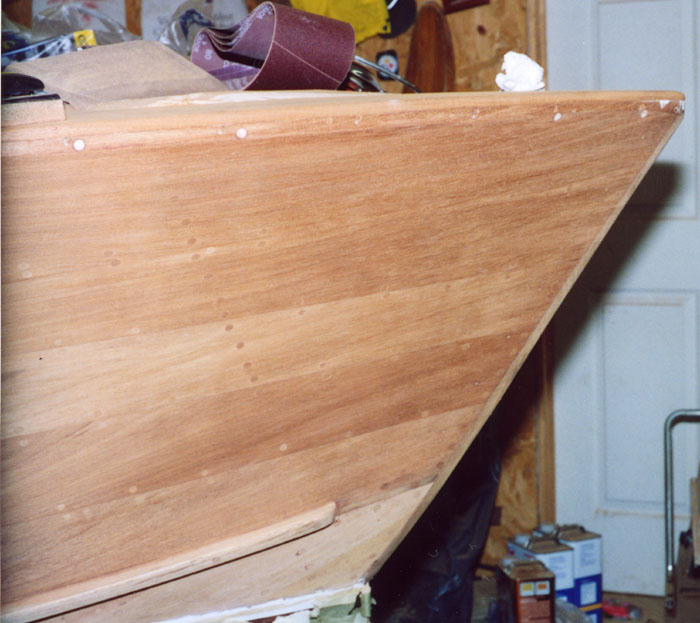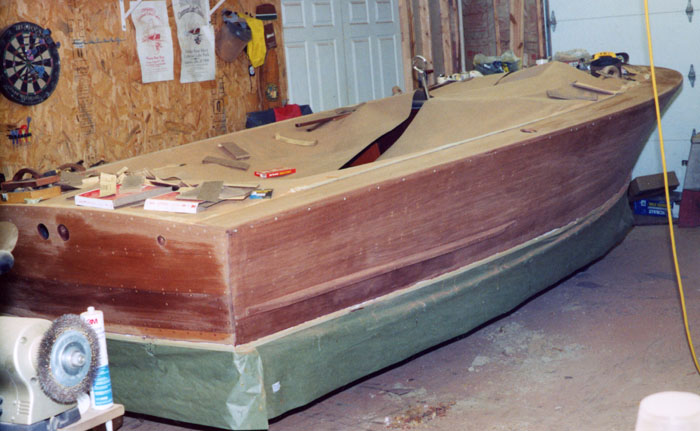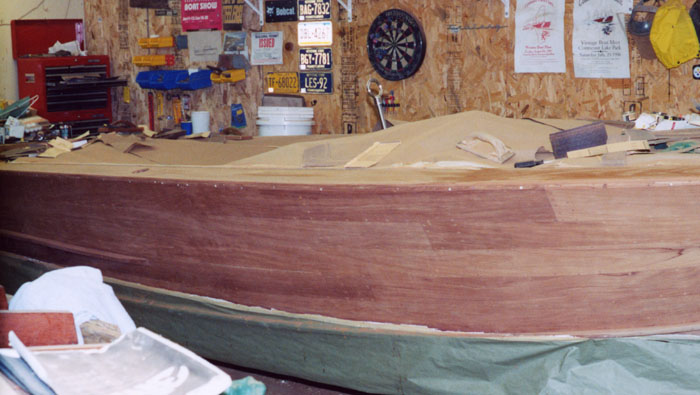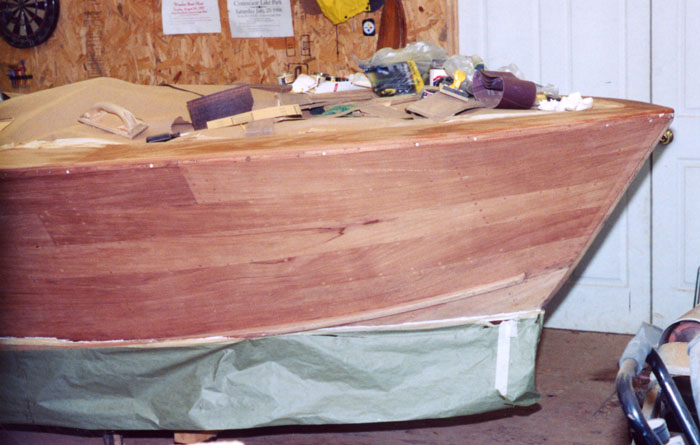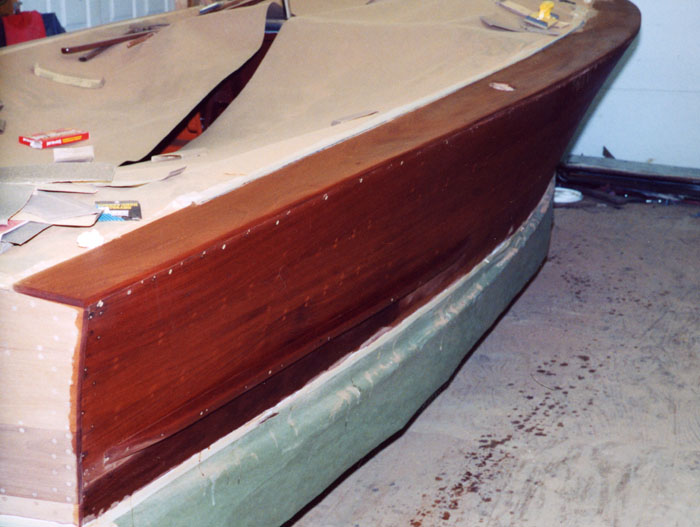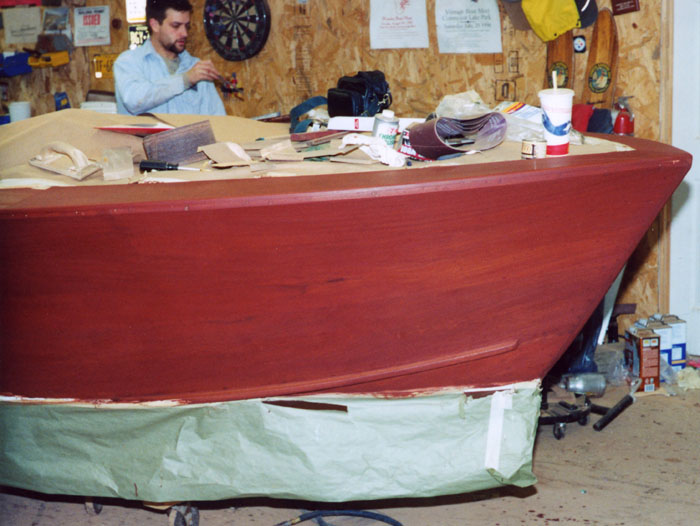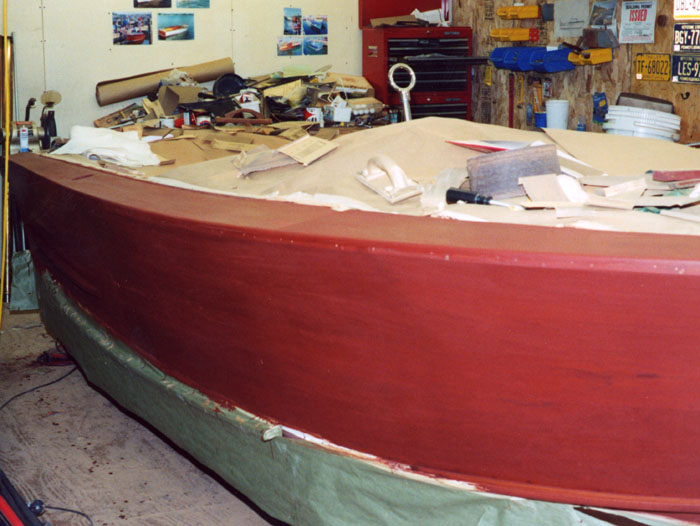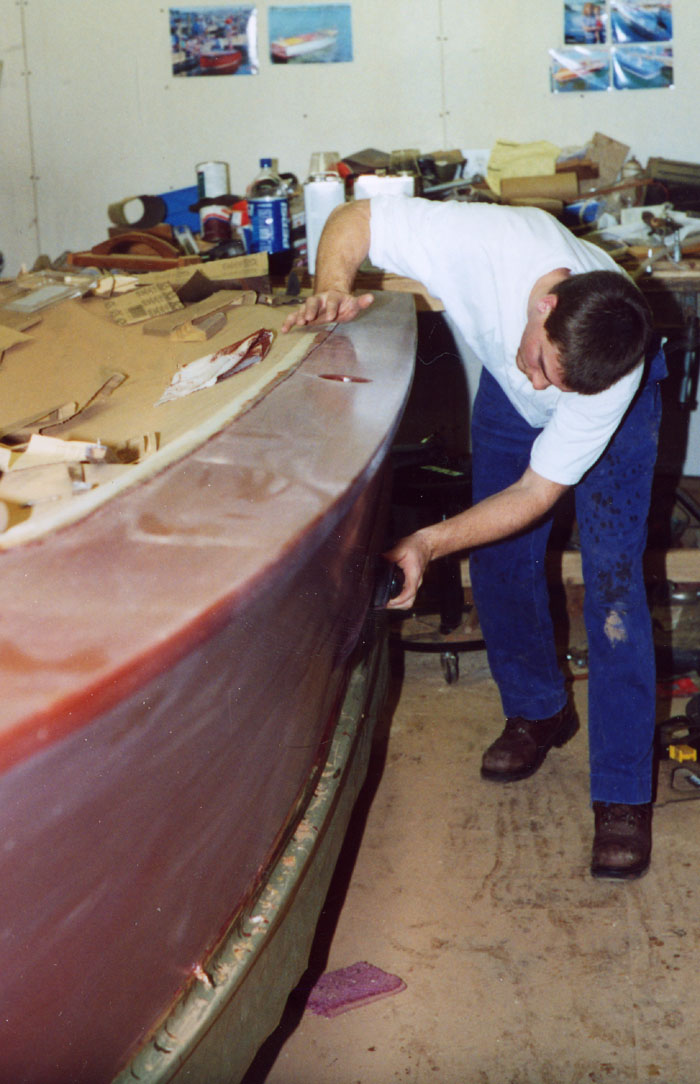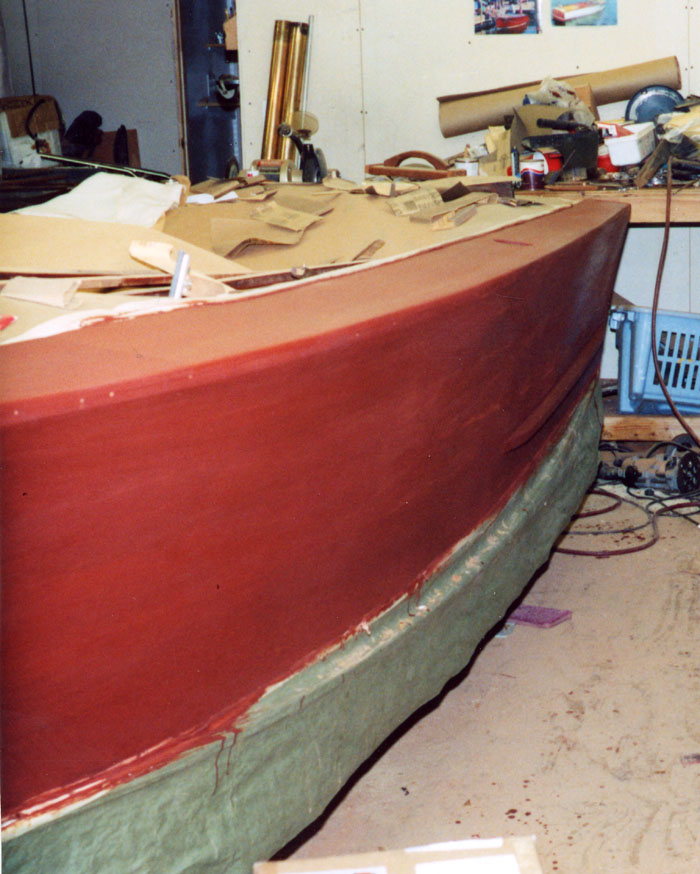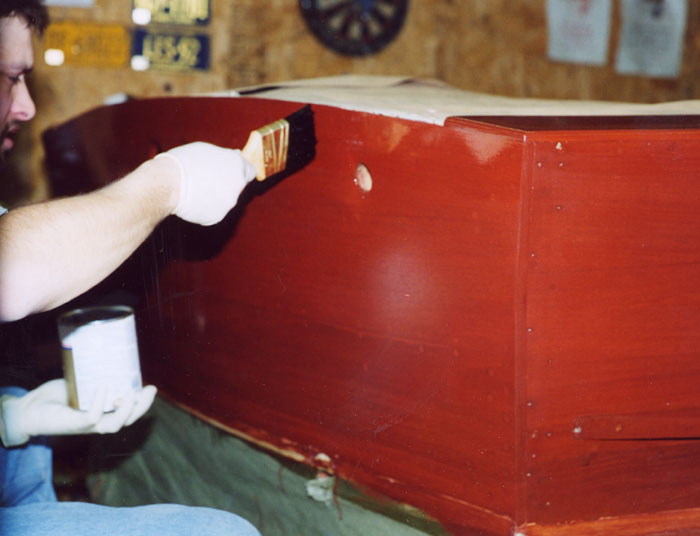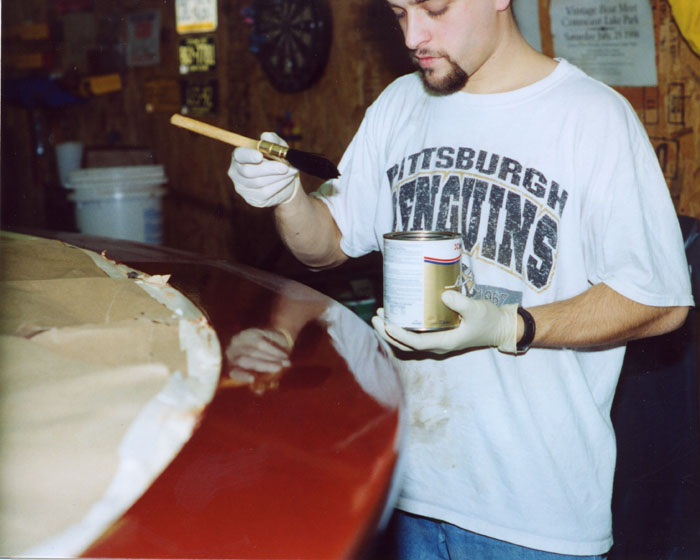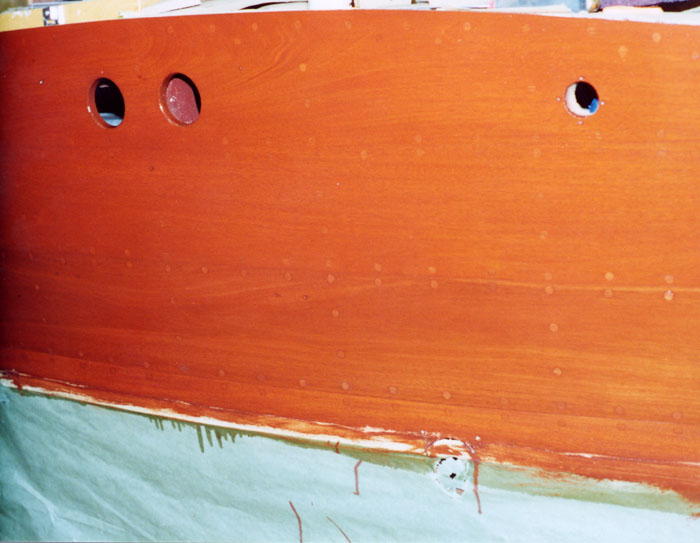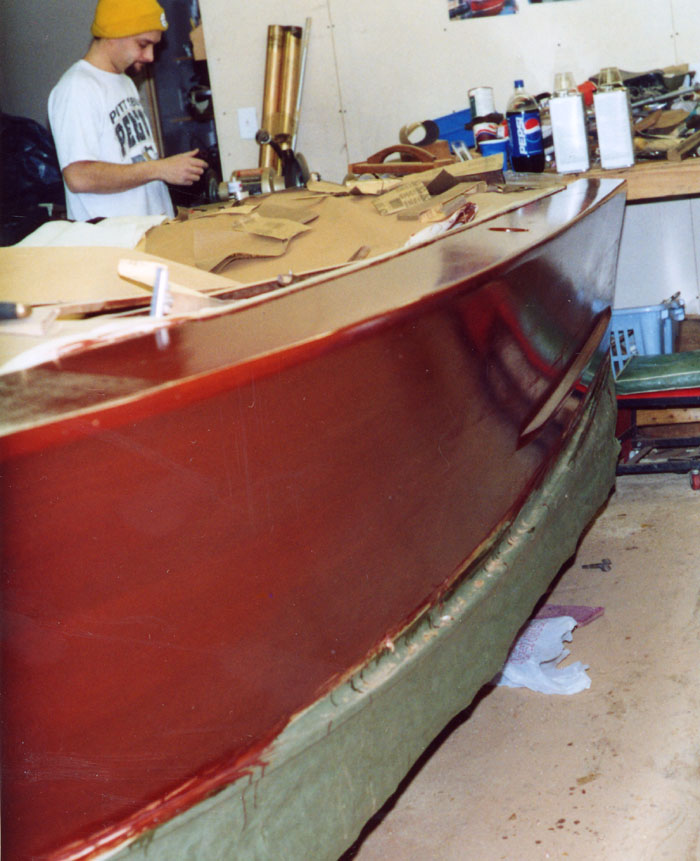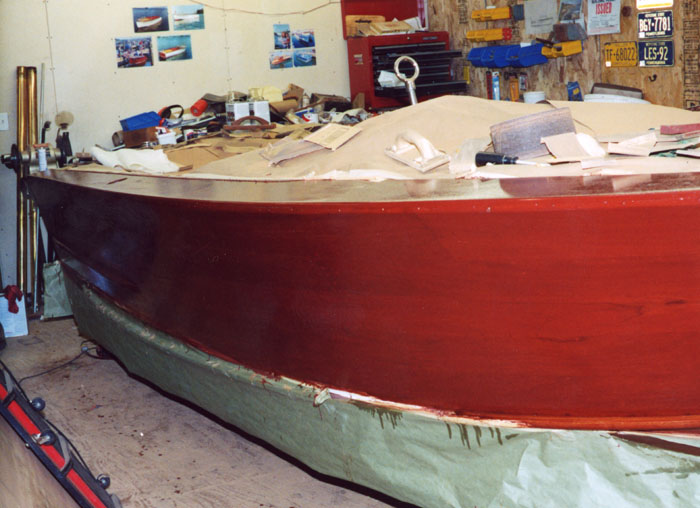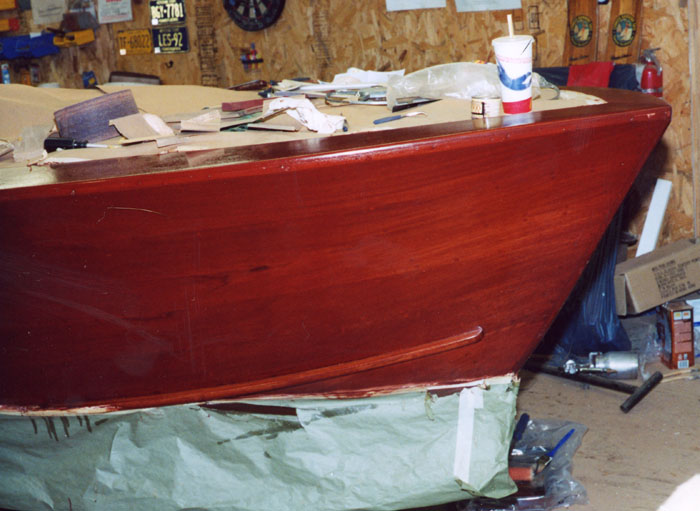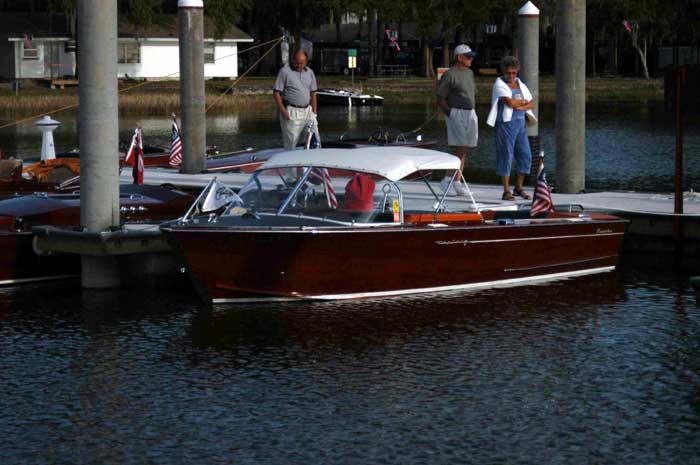 At Mt Dora Florida, March of 2004, where it won the best of show, (or it's equivilant). Note the water line it is straight for the first time in at least 20 years. This is one area that restorers screw up. We use lazer to establish correct waterline location.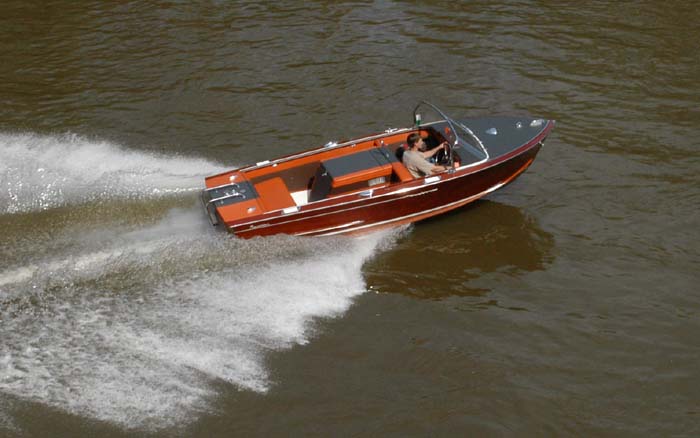 After returning from Florida a few other things had to be done to the engine. The next several photographs are the boat during test running, May 2004.