The Restorations of a 1956 AristoCraft Torpedo 14'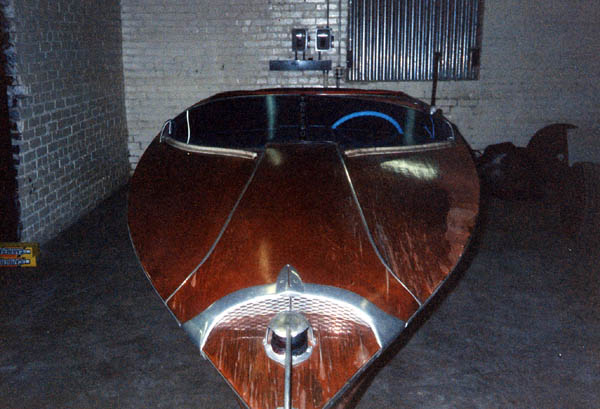 The boat before restoration with delamanated decks.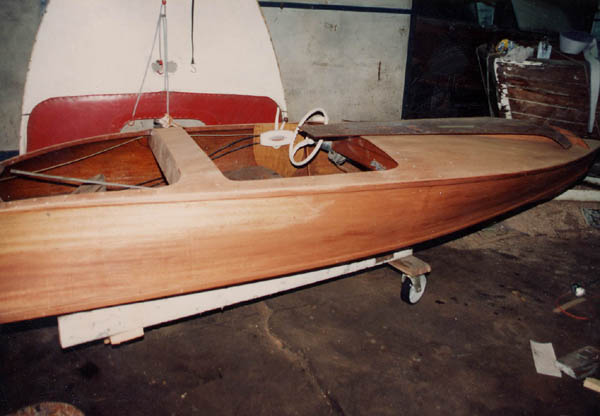 Hull stripped with new mahagony plywood decks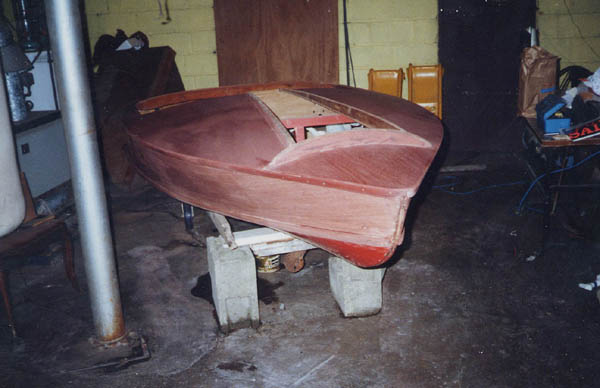 Hull sanded, front deck waiting to be installed.
New raised front deck installed and bleached.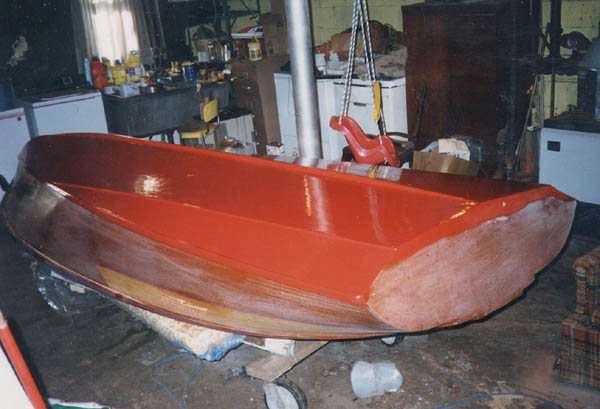 Hull with several coats of varnish, now turned upside down to paint the bottom.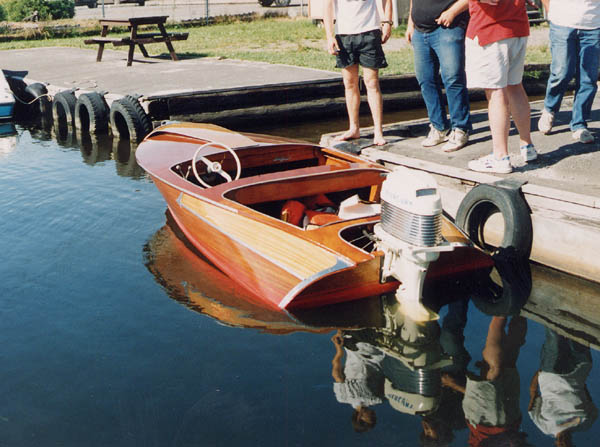 In the water for the first time in many years, replacement engine, installed. Note all hardware in not on the boat.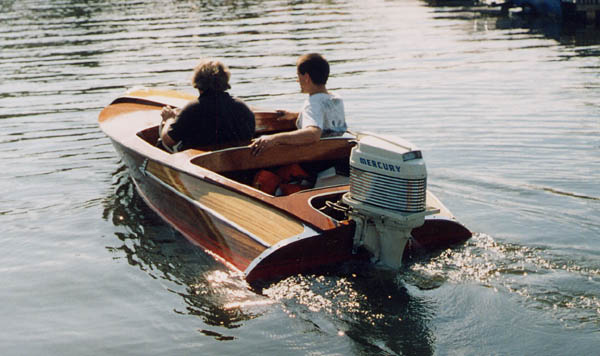 Test running the engine on Harvey's Lake in eastern, Pennsylvania.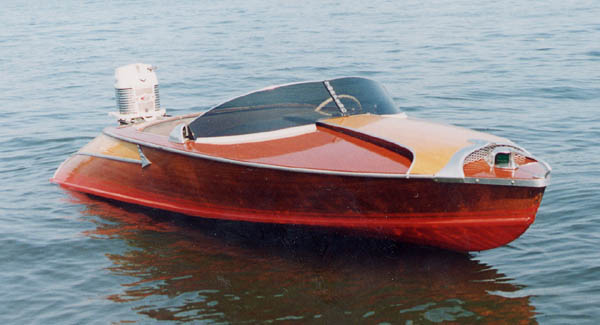 Complete with all hardware on Conneaut Lake.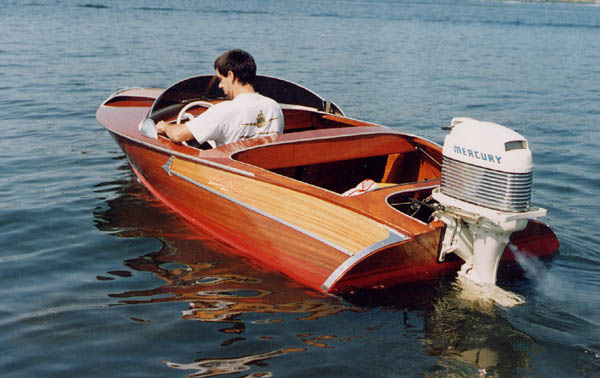 Taking a ride.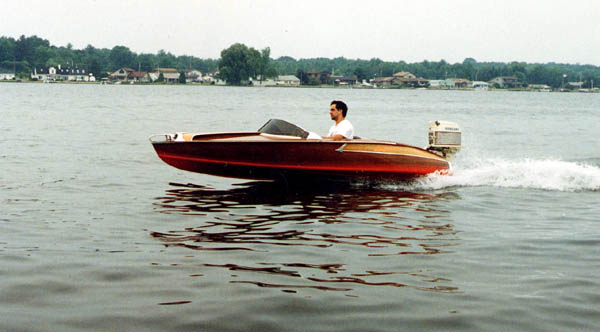 The boat at speed on Conneaut Lake PA.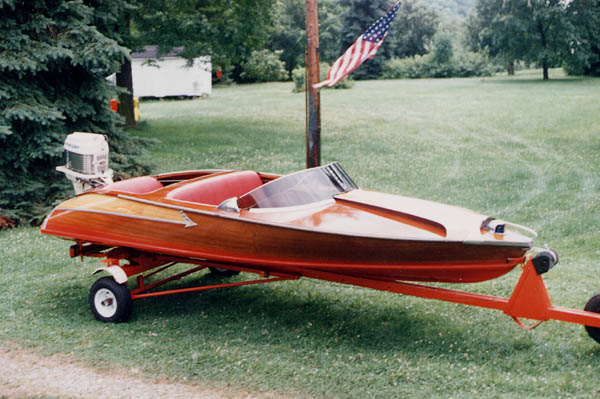 The boat complete with new interior.