The Refinish of a 1967 Century Resorter 17'
Refinish completed June 2009
Hull # RS6776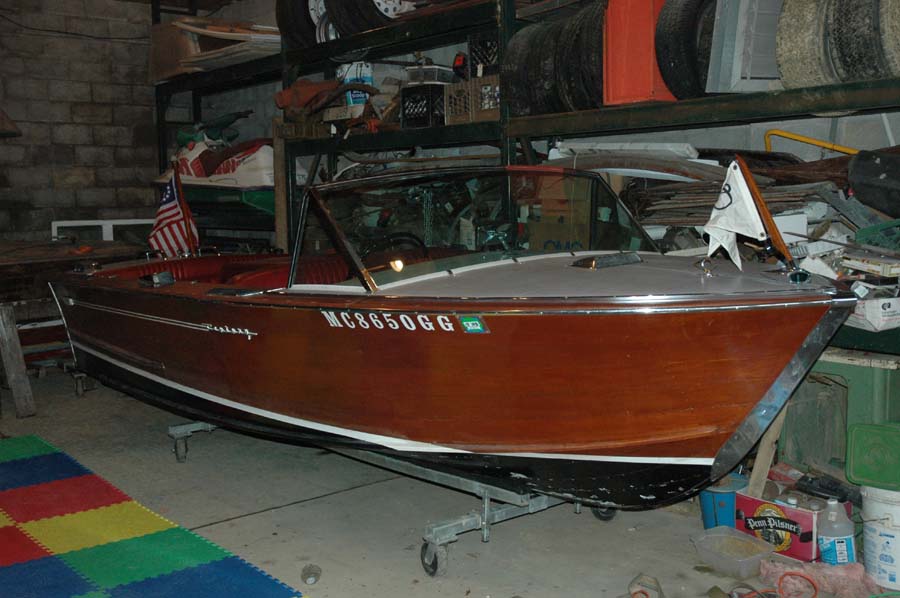 As the boat came into the shop, November, 2008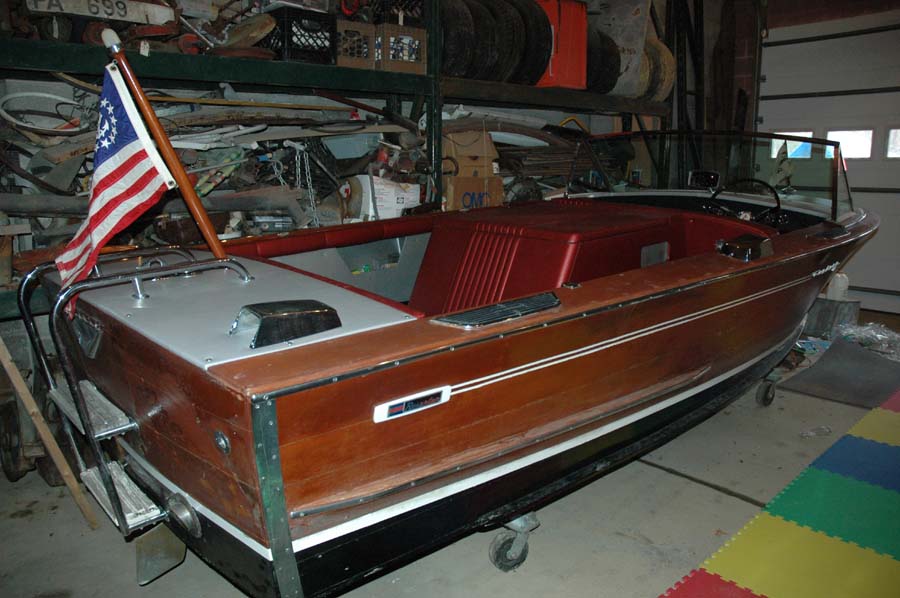 The finish did not look too good, Also a name and numbers needed to be removed.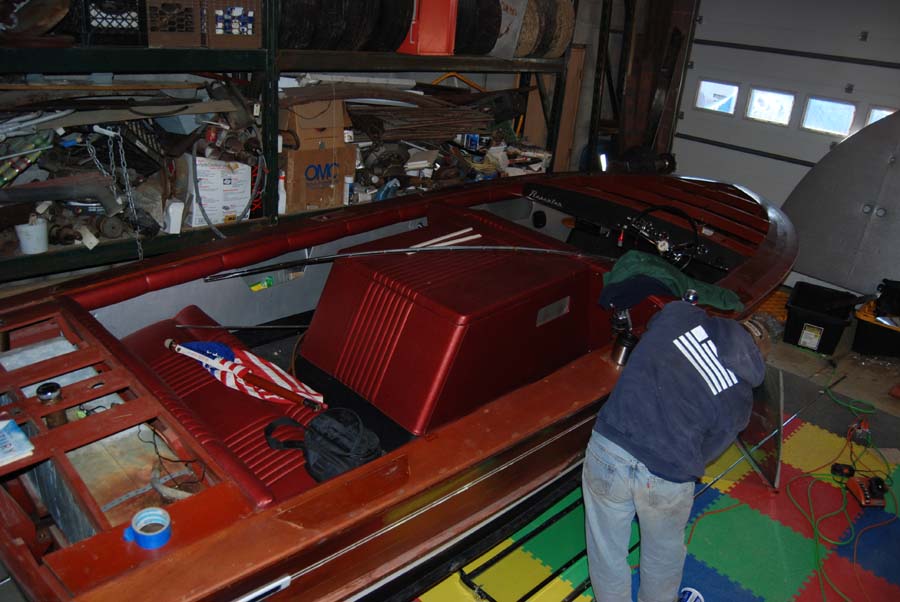 The Removal of the hardware for re-finish.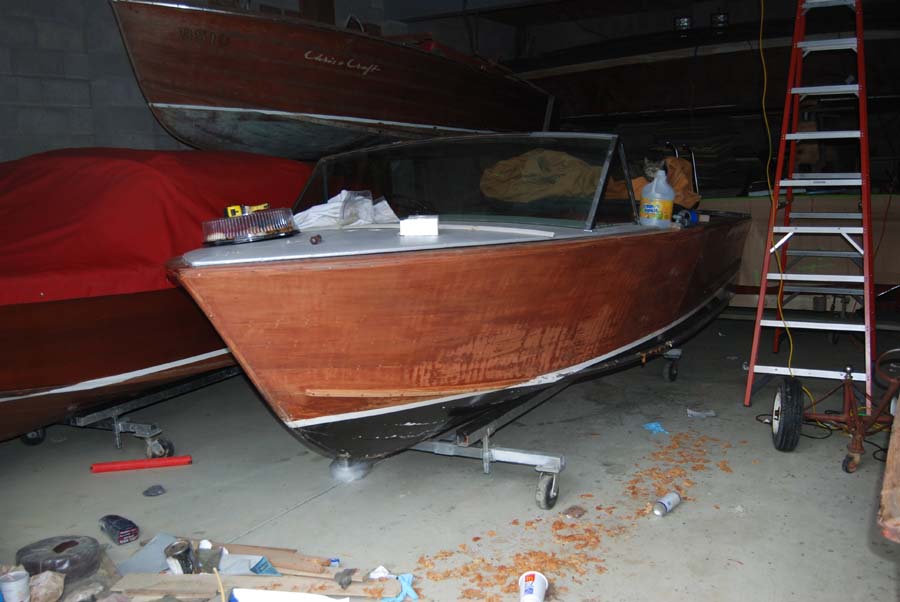 Stripping of the finish of the hull.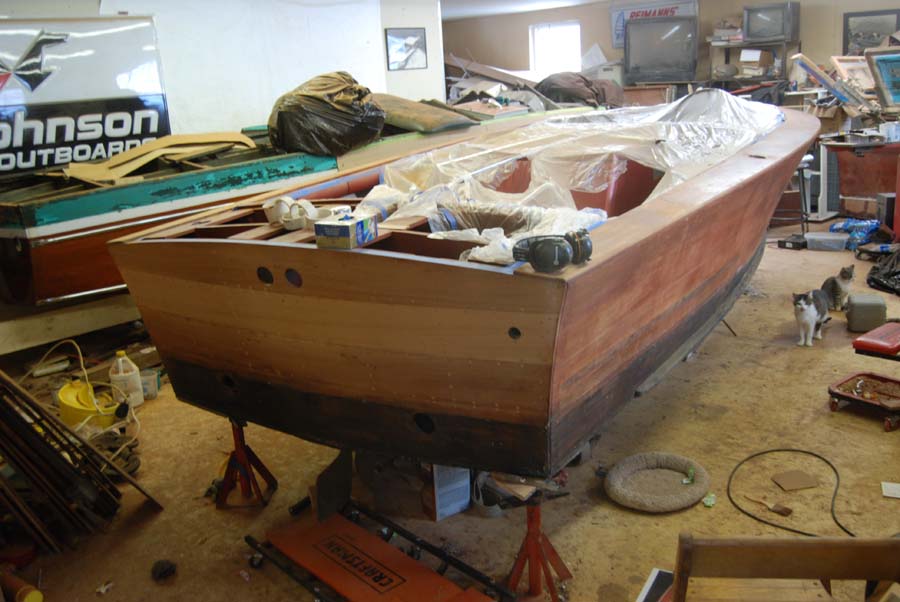 The hull is stripped and ready for sanding.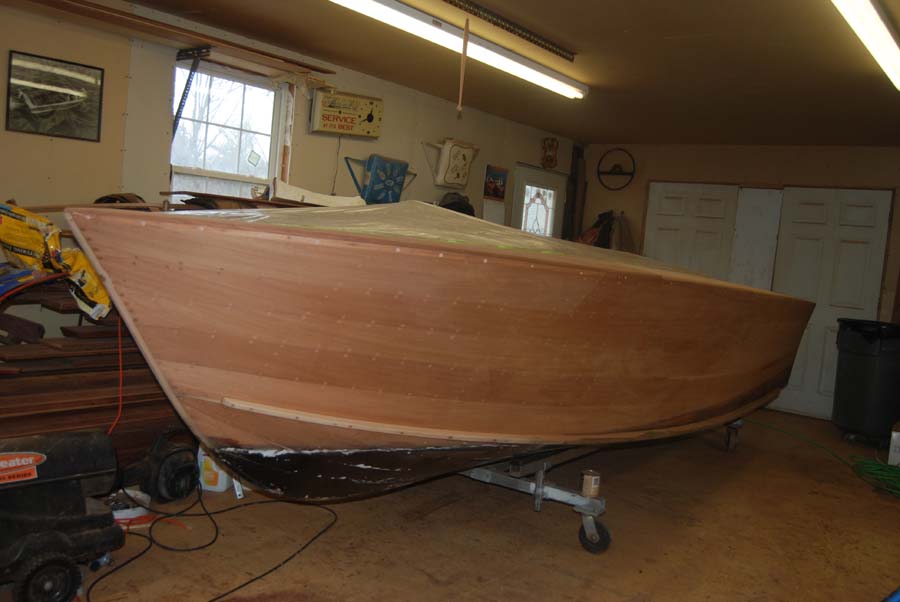 The hull is sanded ready for staining.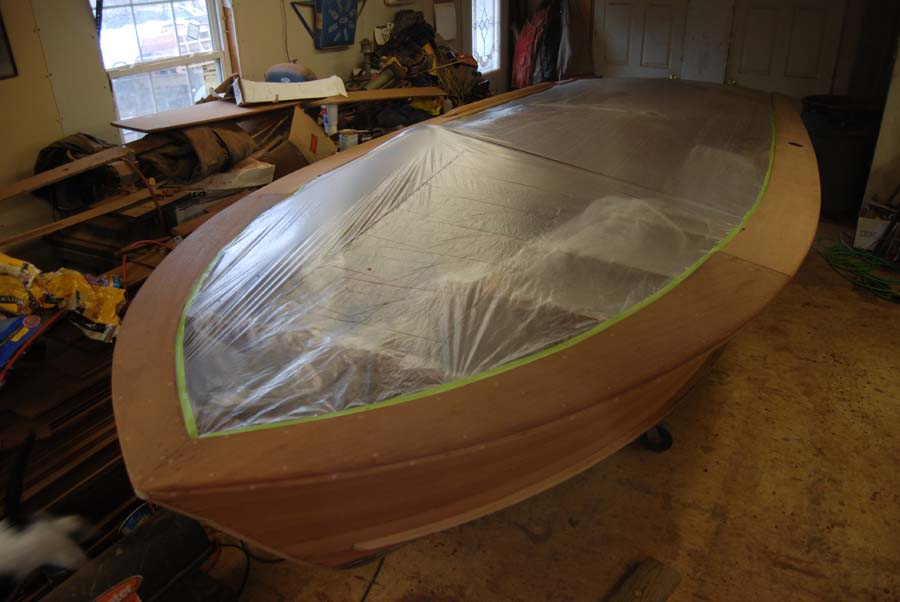 Plastic taped into place to keep the interior as clean as possible.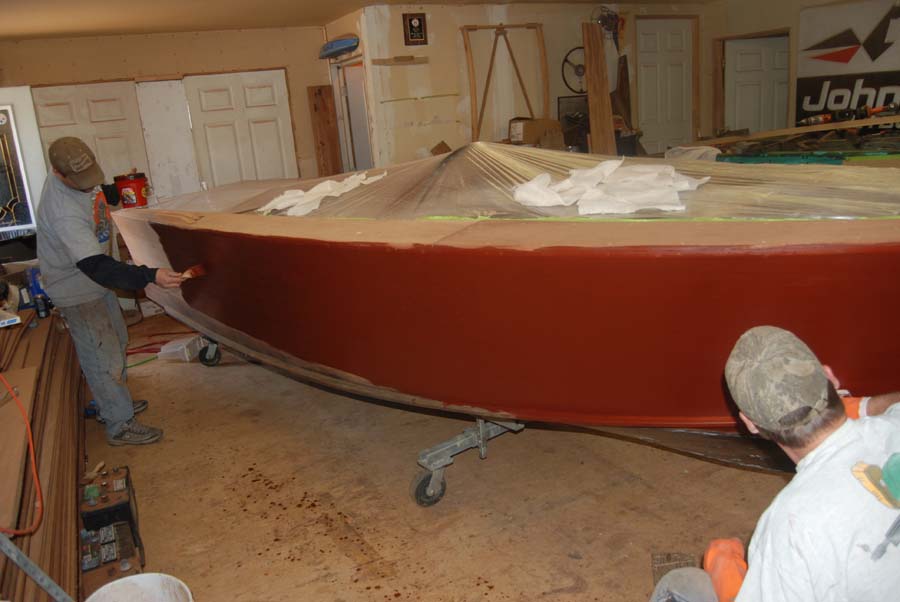 Staining the hull with Interlux 1579a Red Mahagony stain. A perfect match to Centurys original stain.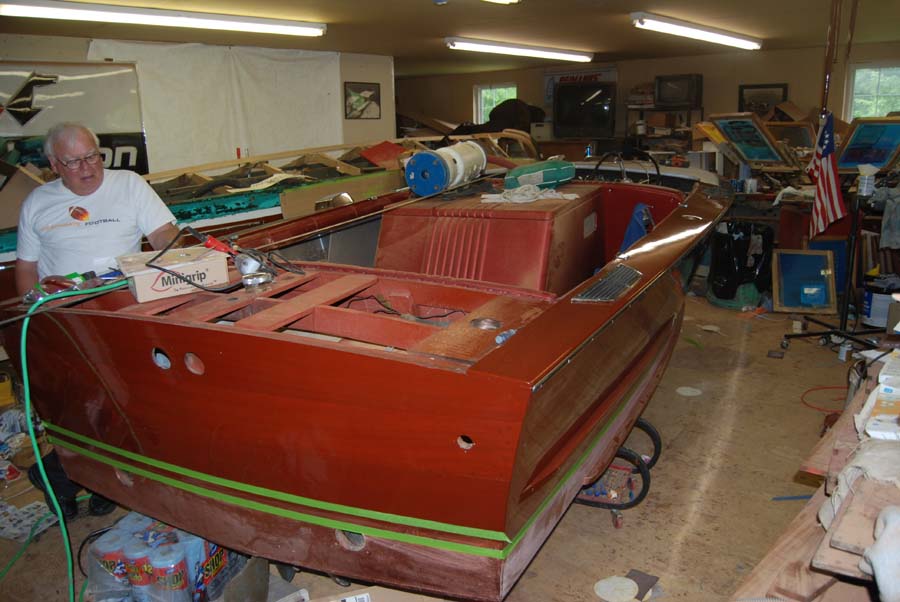 Some finish on the hull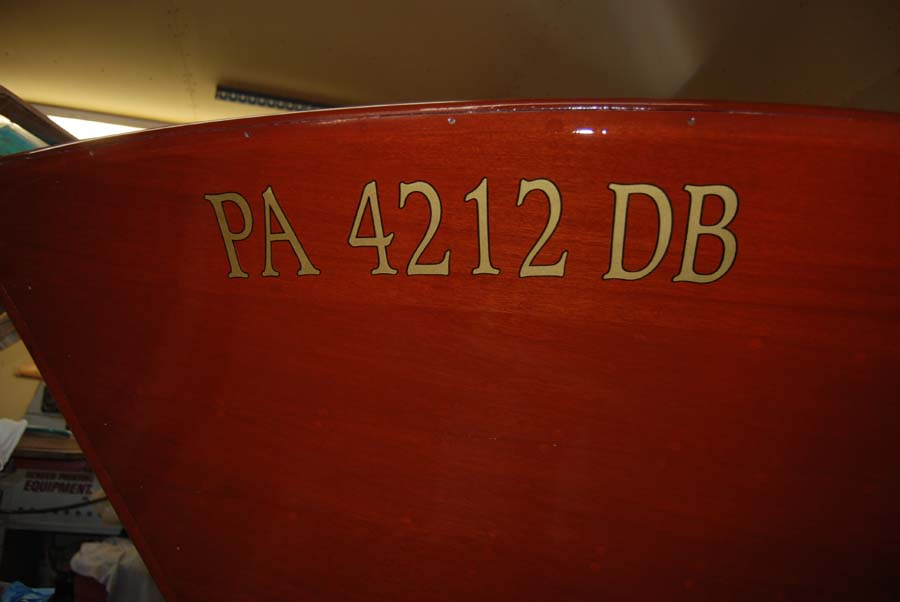 New registration numbers, gold with black outline.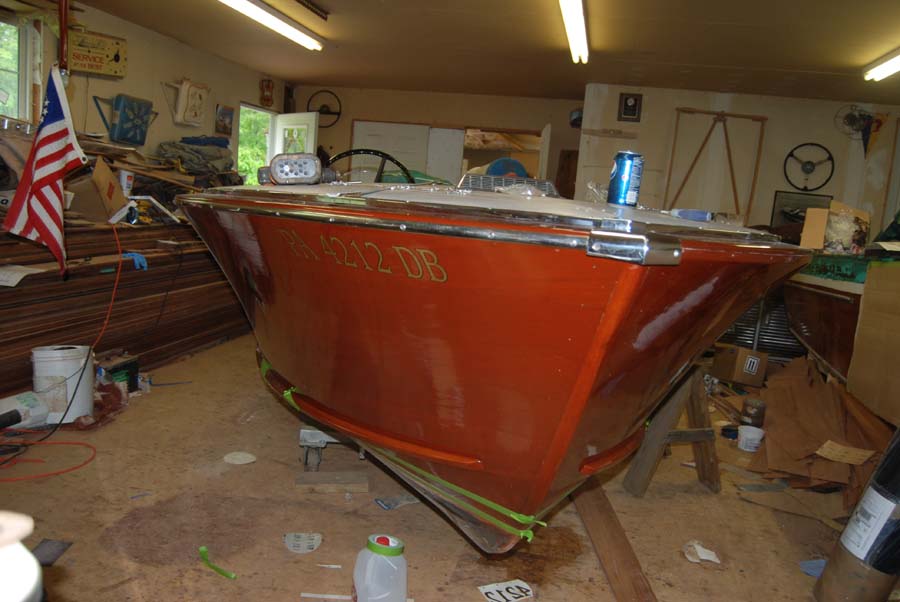 Re-installing the hardware.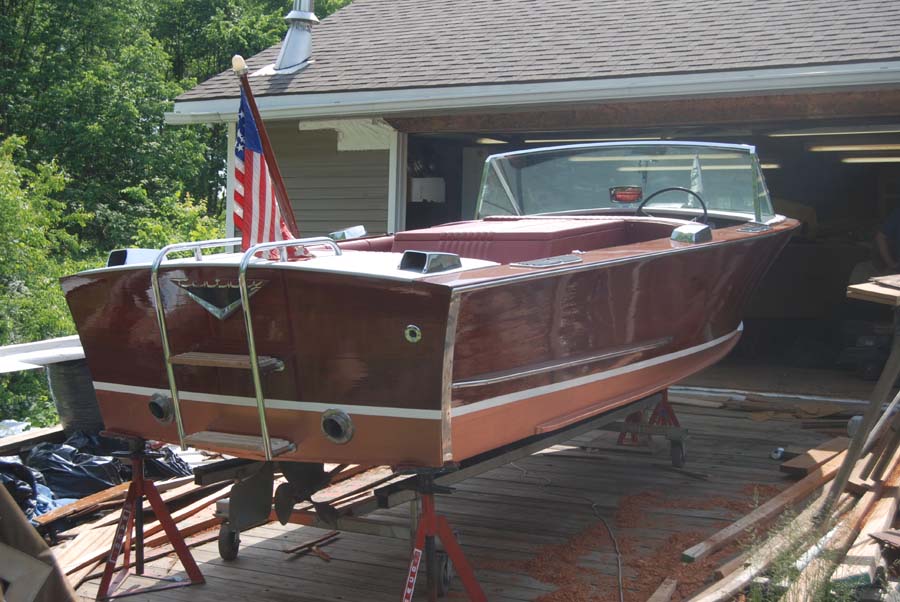 The boat just about finished. Note the owner wanted copper instead of the charcoal bottom planking. (Note: Not totally incorrect for a 1967 Century, at least one 1967 boat came from the factory with a copper bottom special order.) Also the double white stripe was tape in 1967, it is on order not in yet. It will be installed this summer.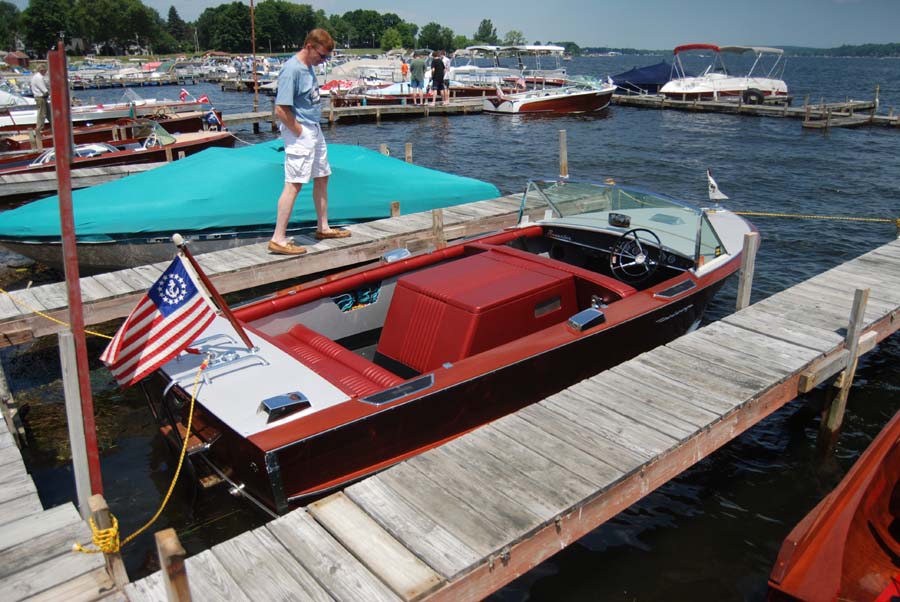 On display at the Conneaut Lake Classic Boat Show, June 27, 2009.