The Restoration a 1959 Century Resorter 19'

Hull # JD5966

Restoration Completed June 2015.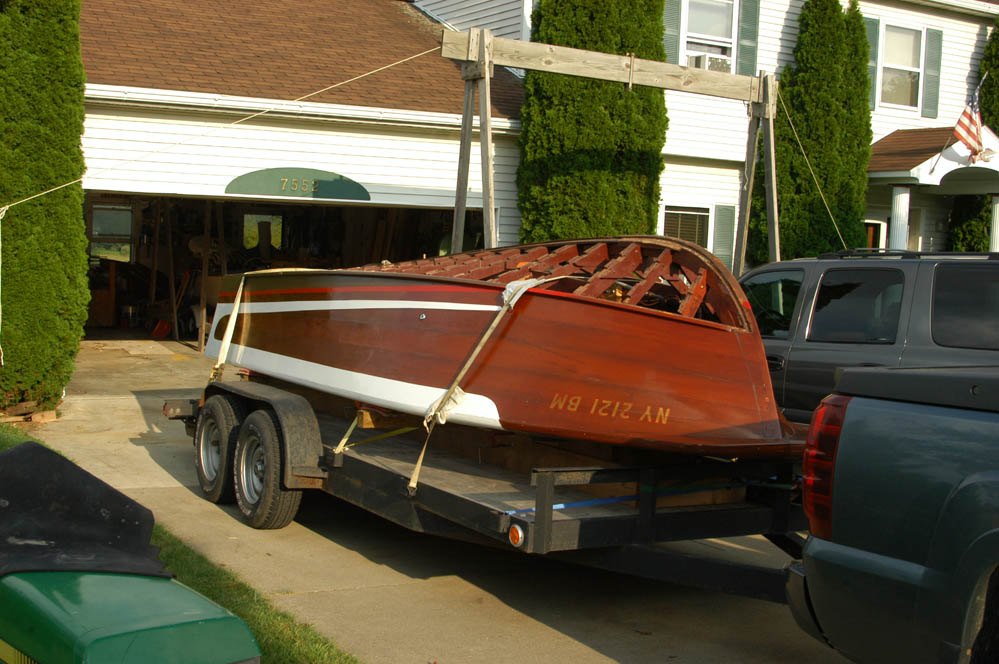 Pick-up day in Almond, NY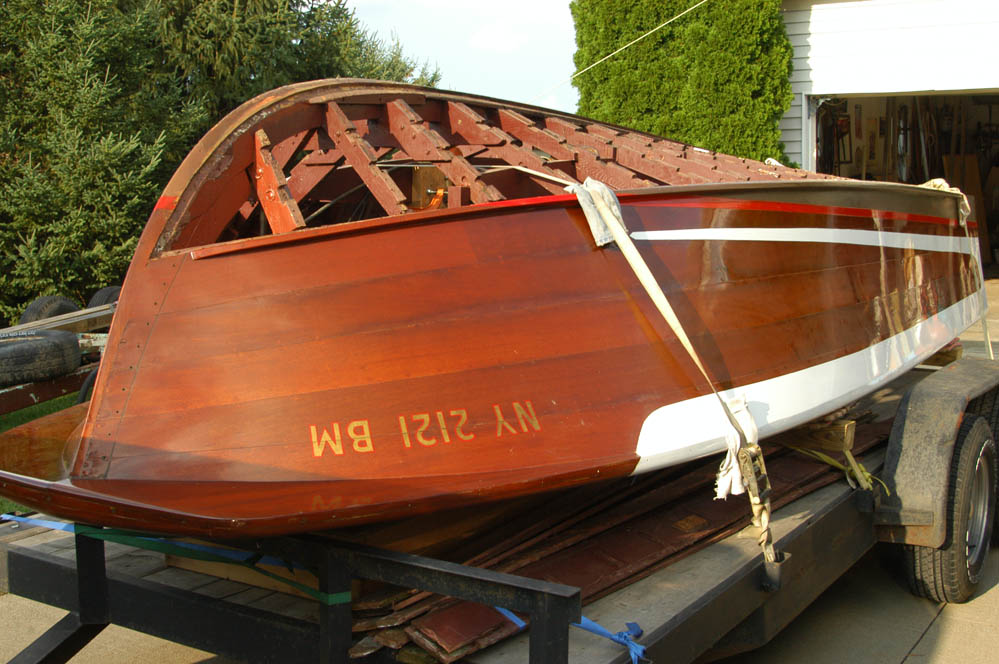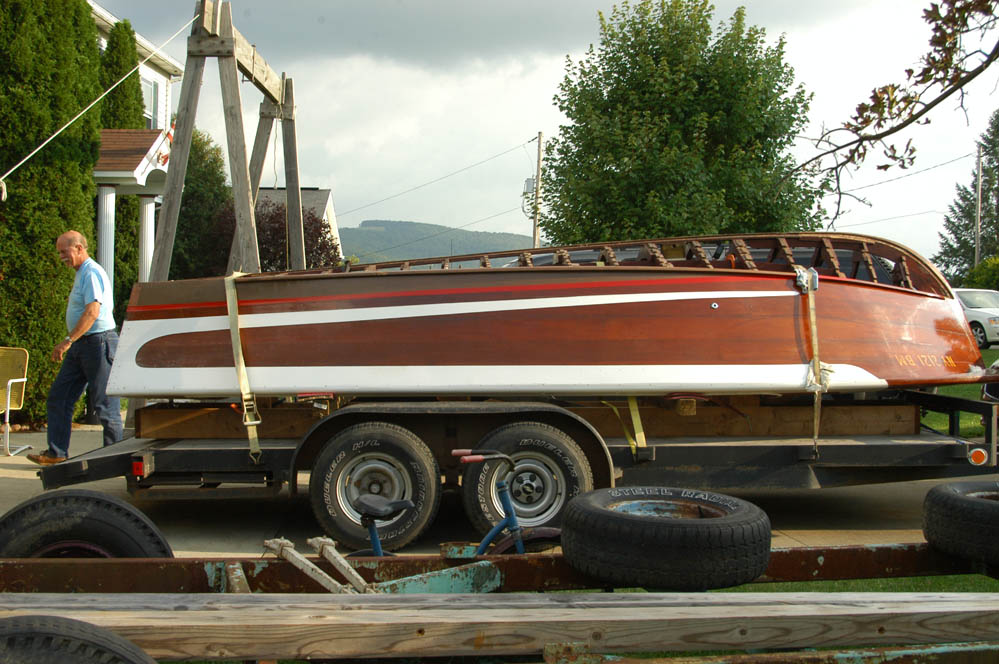 At the shop in PA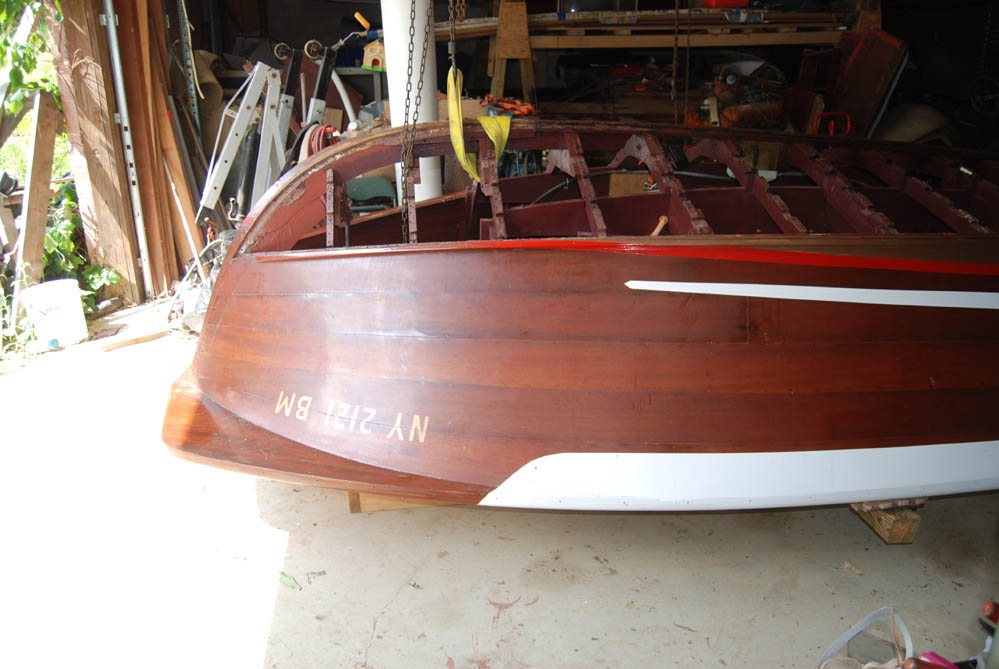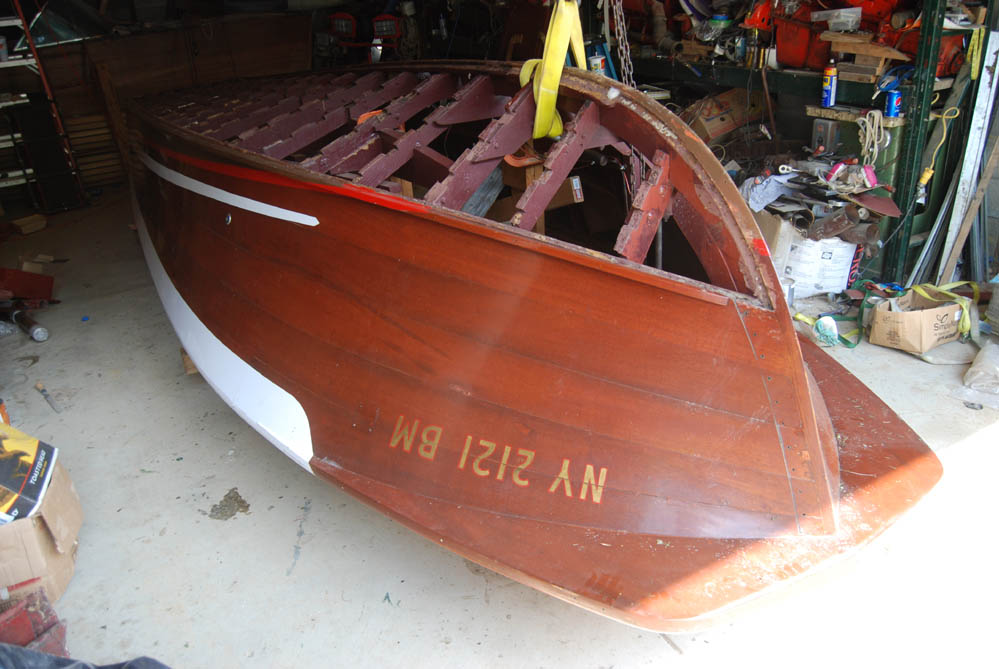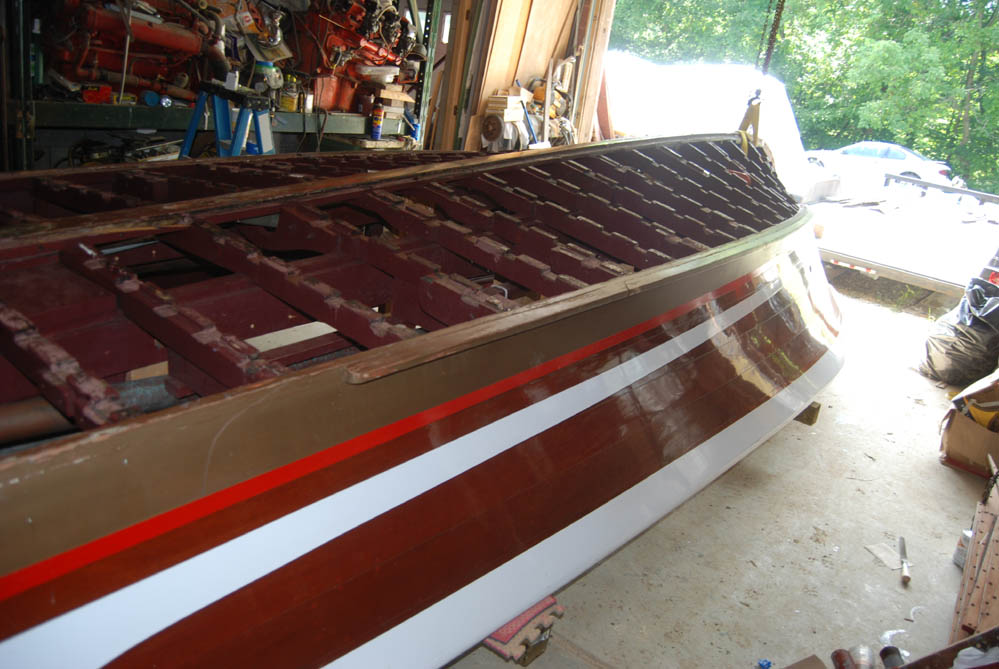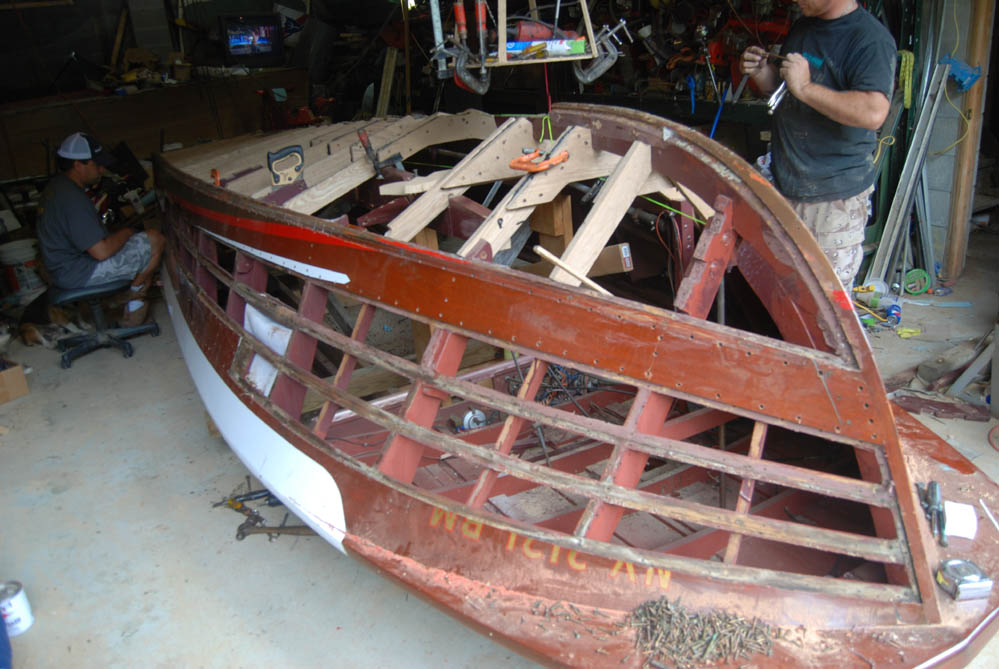 New bottom frames in, removing side planking.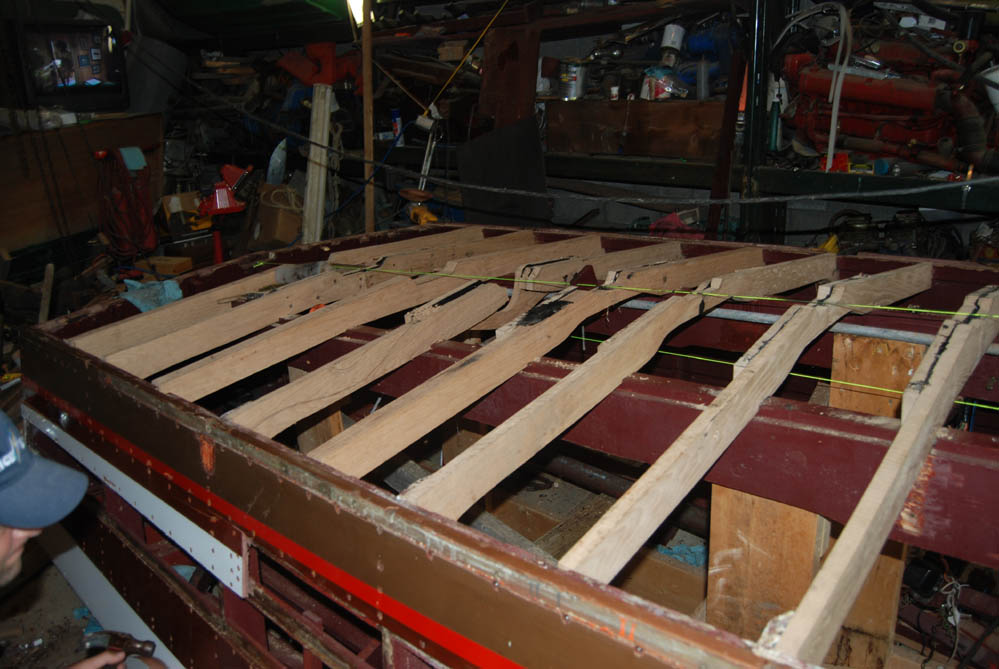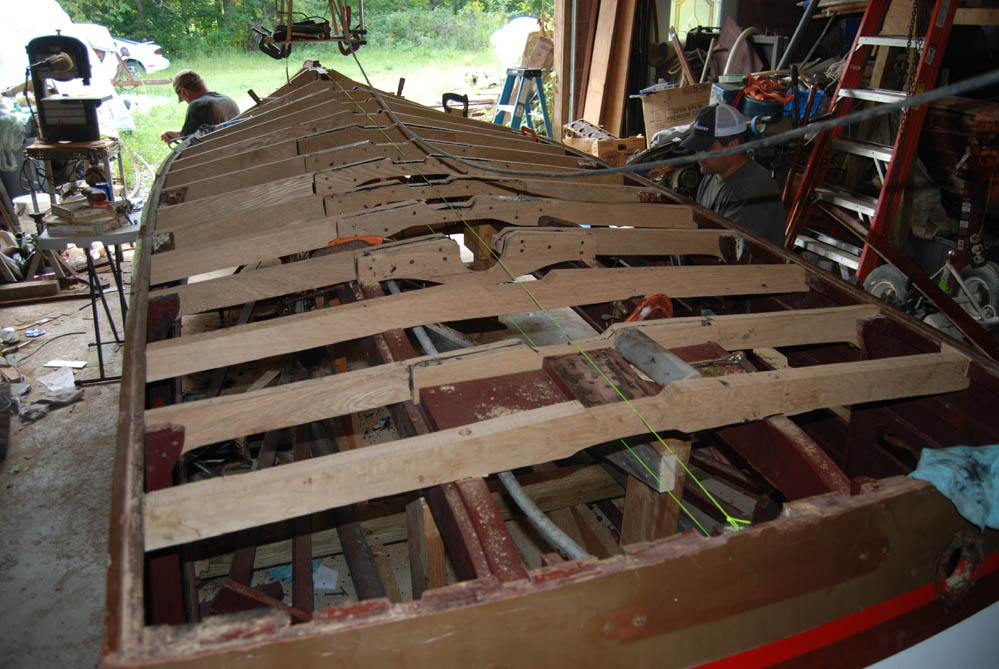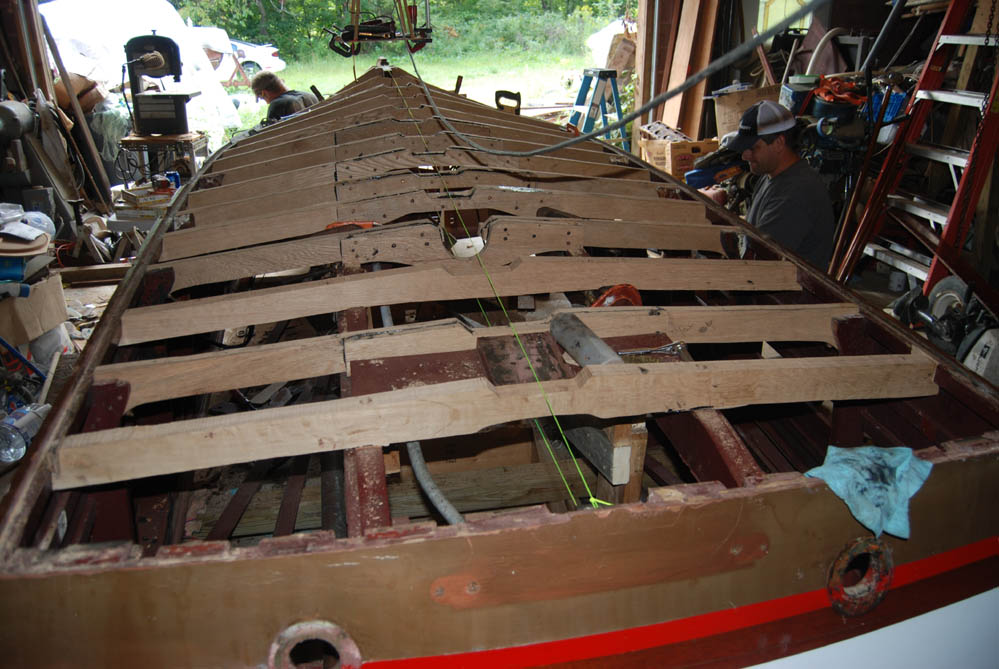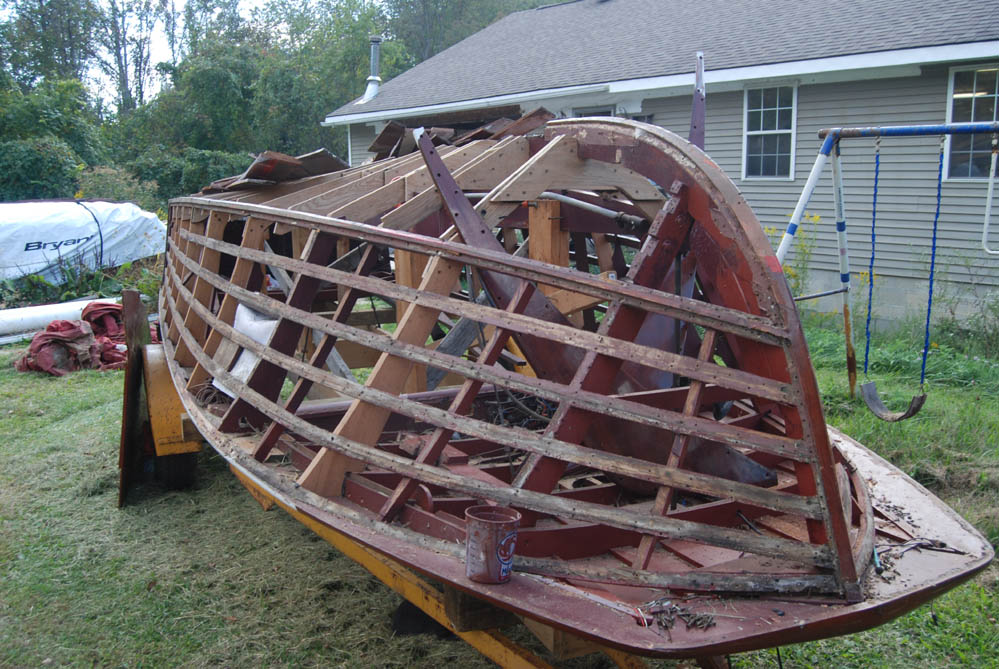 Moving it to the upper shop.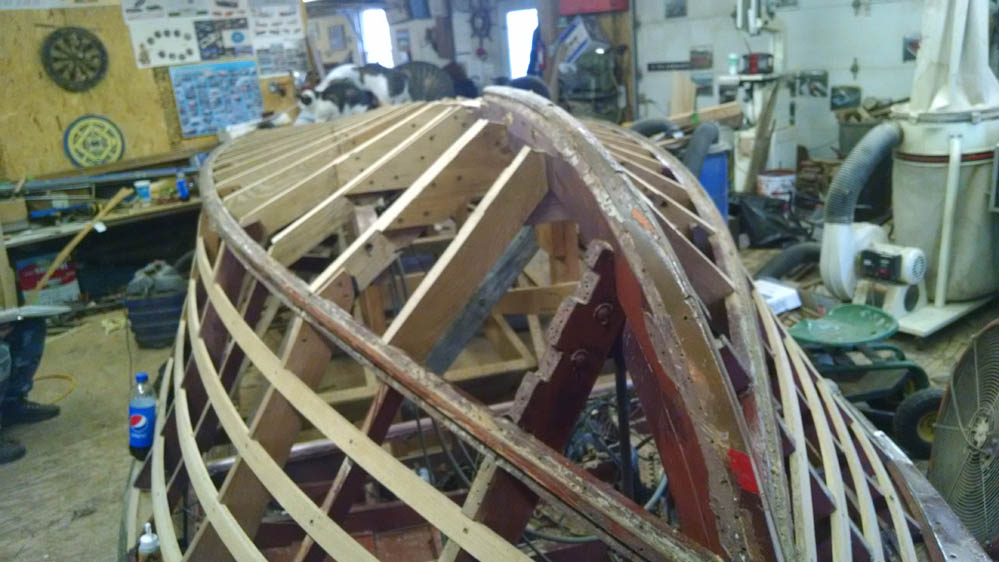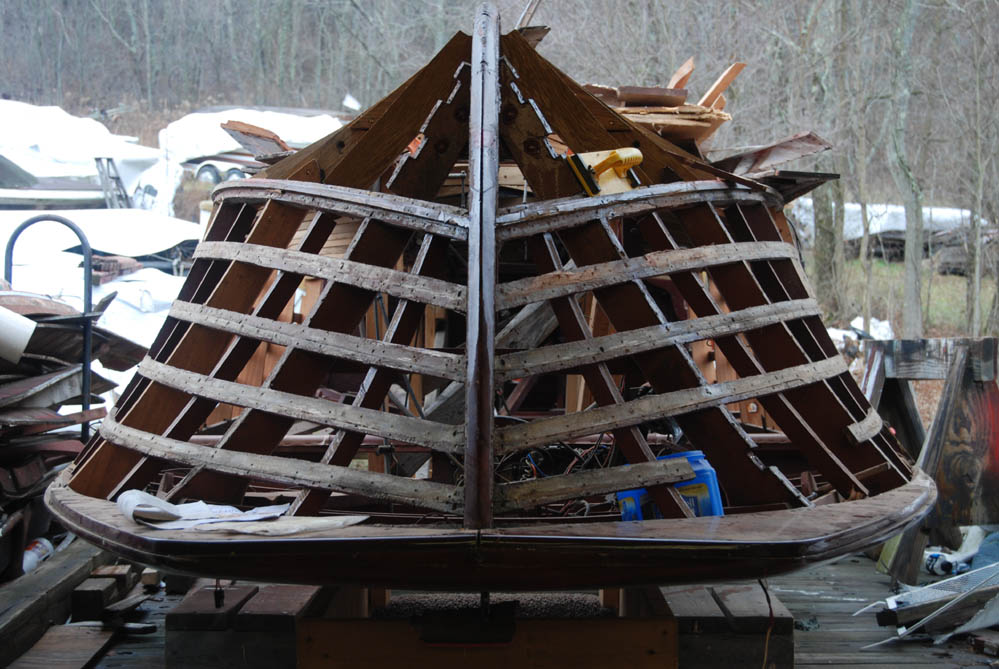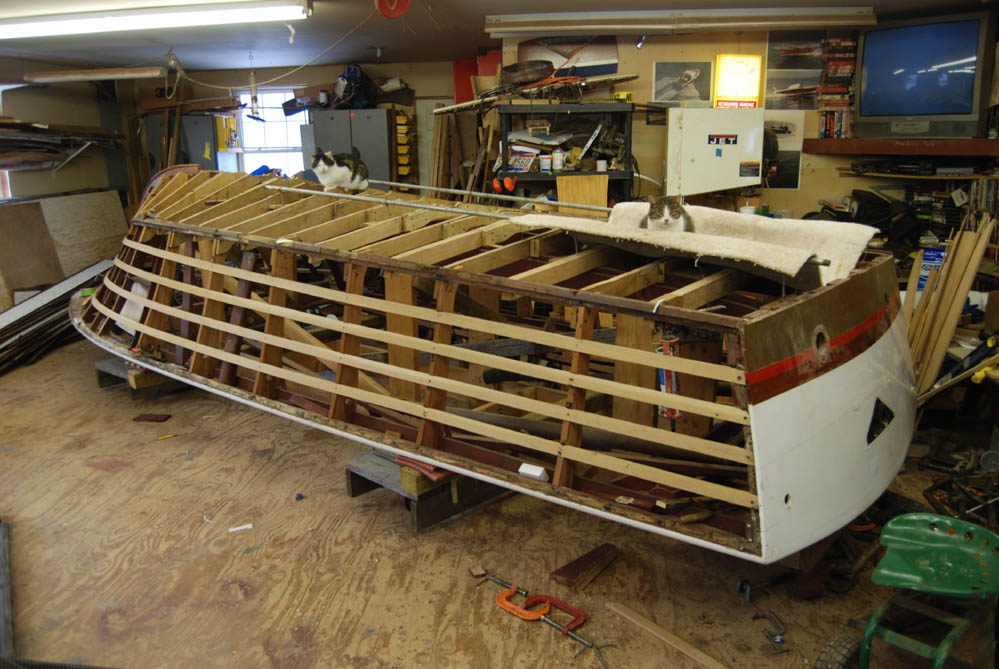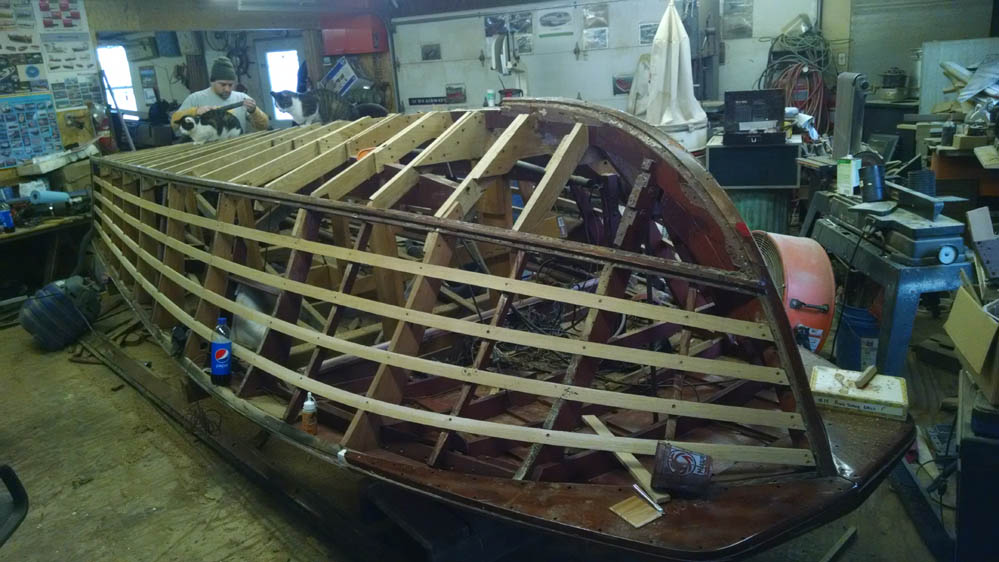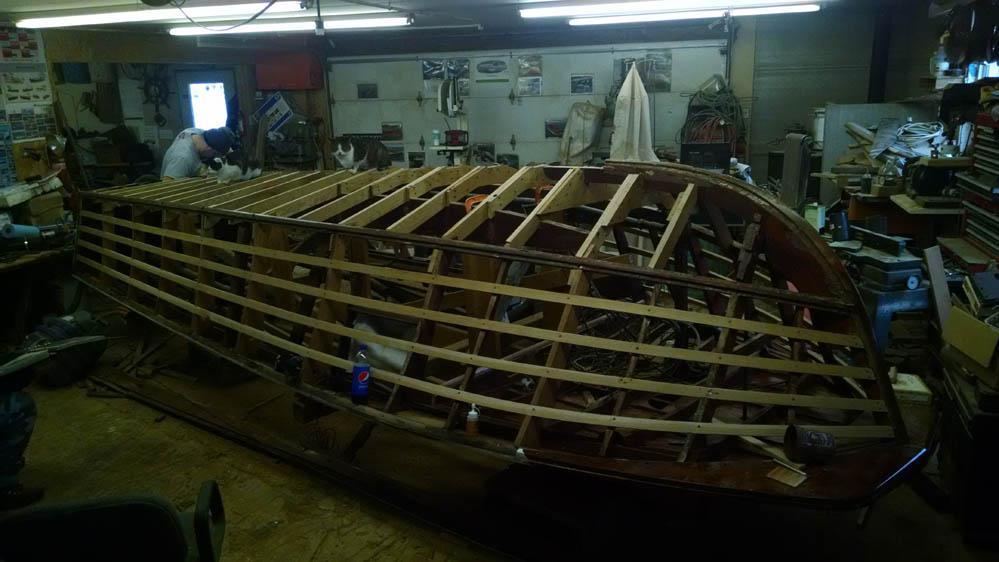 New hull side battens installed.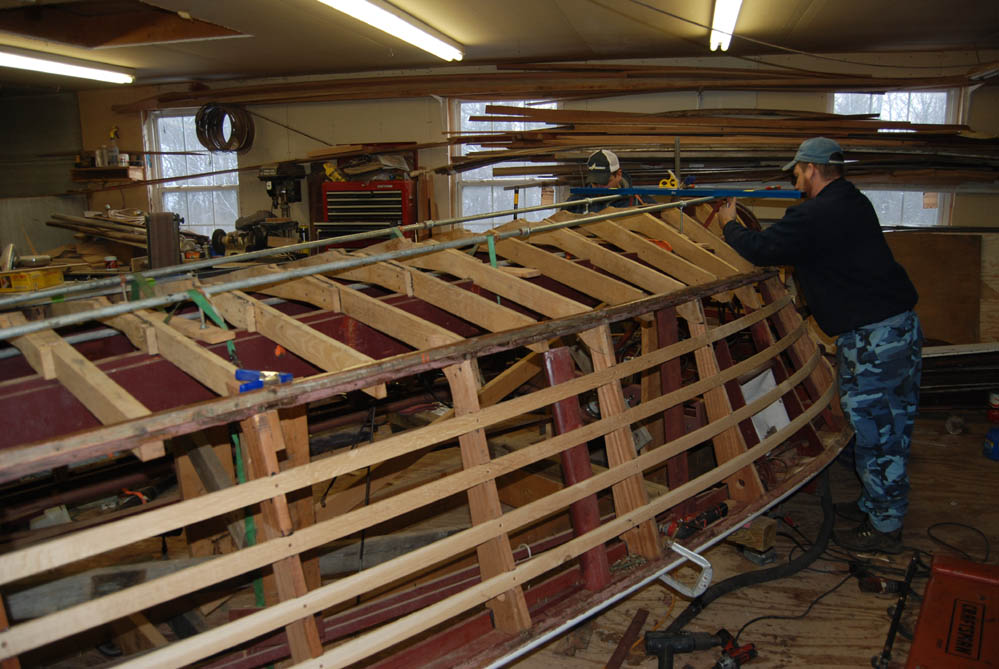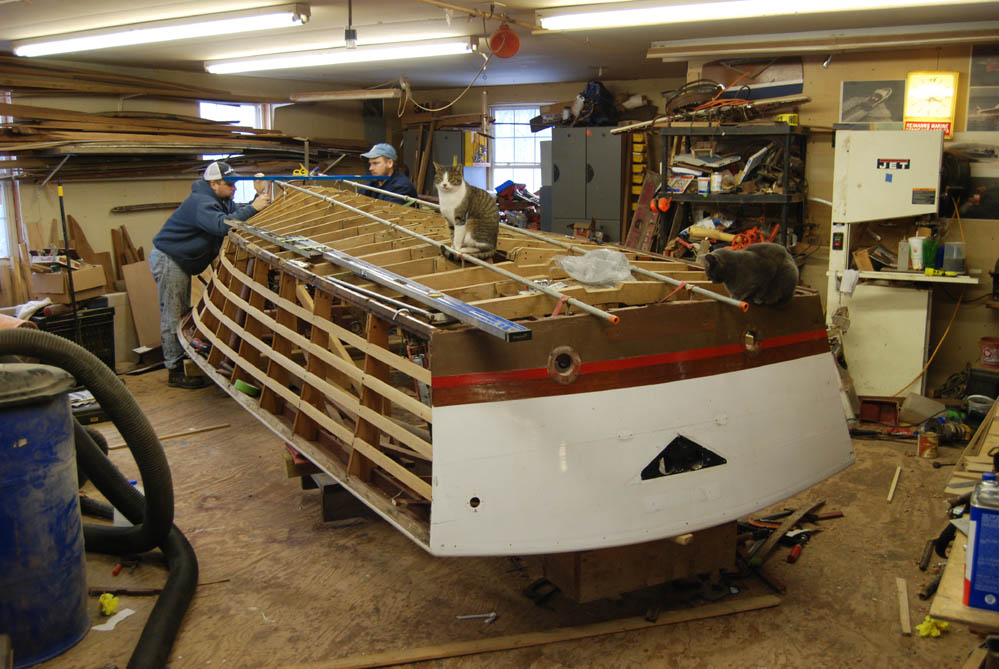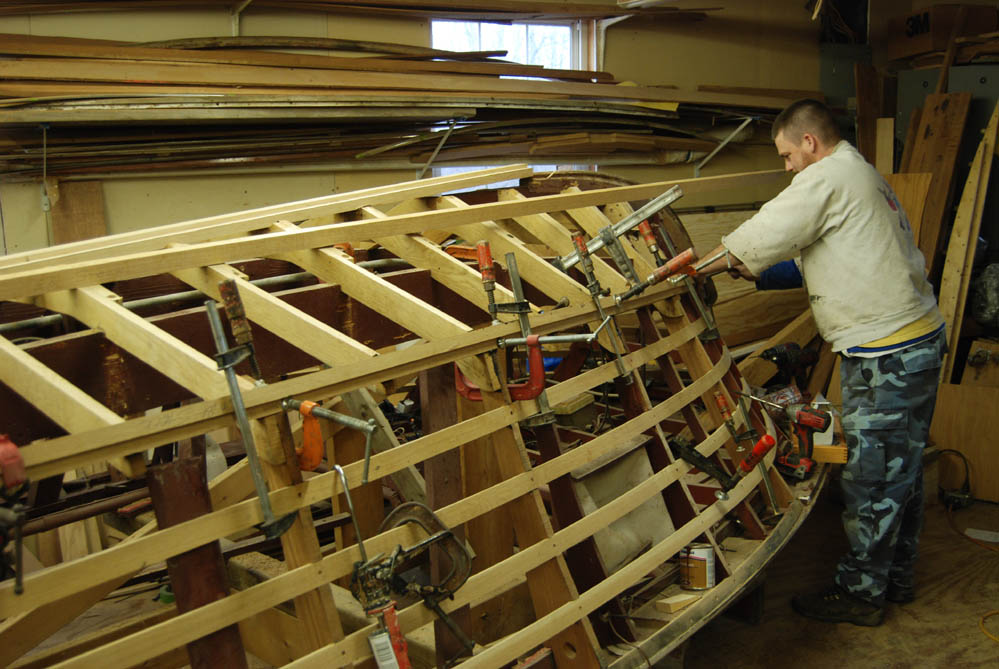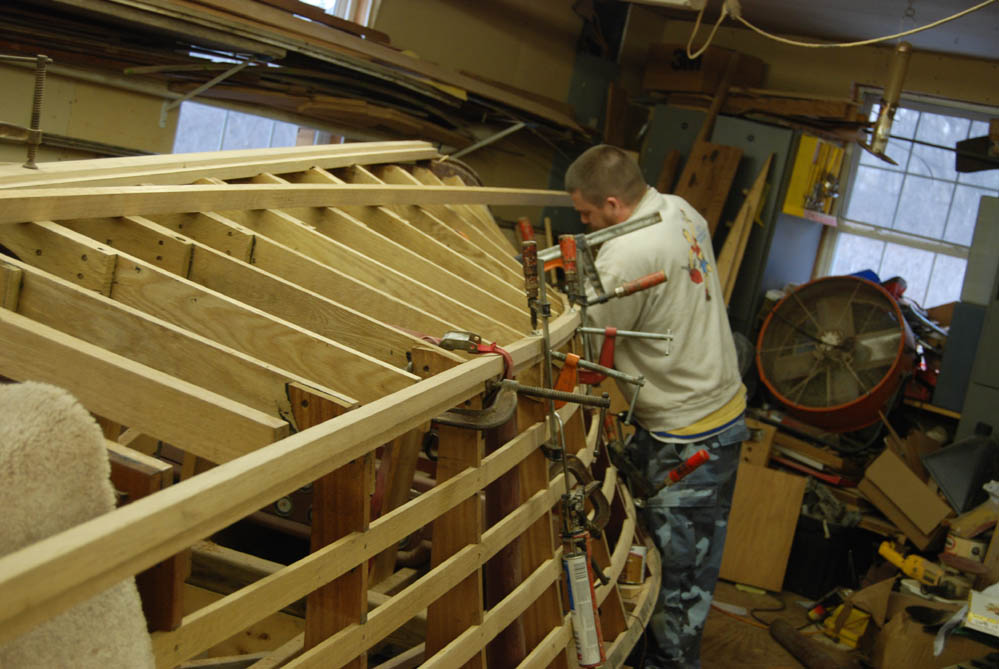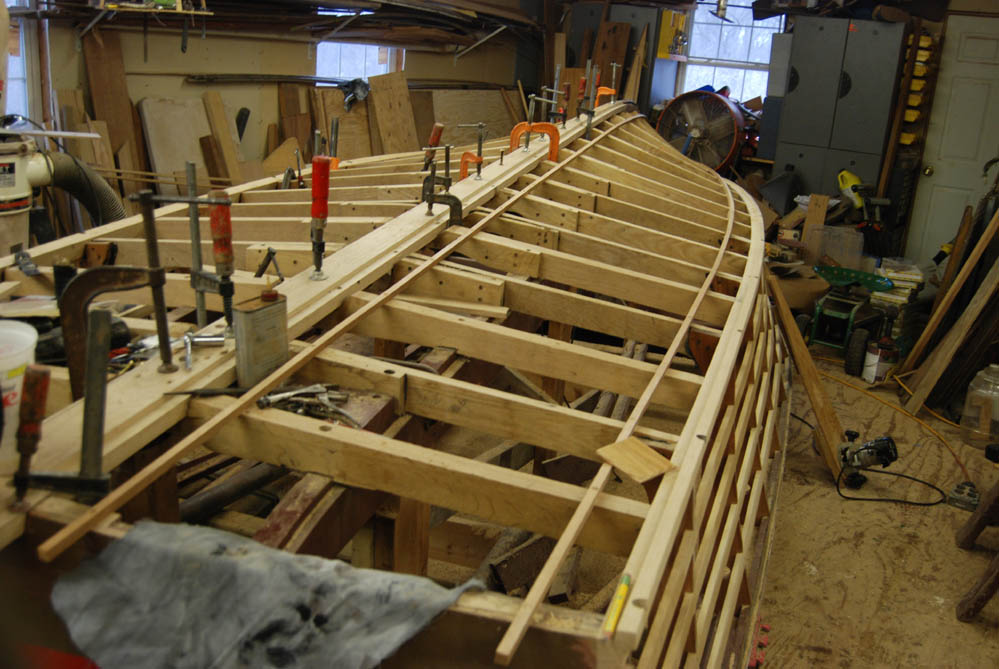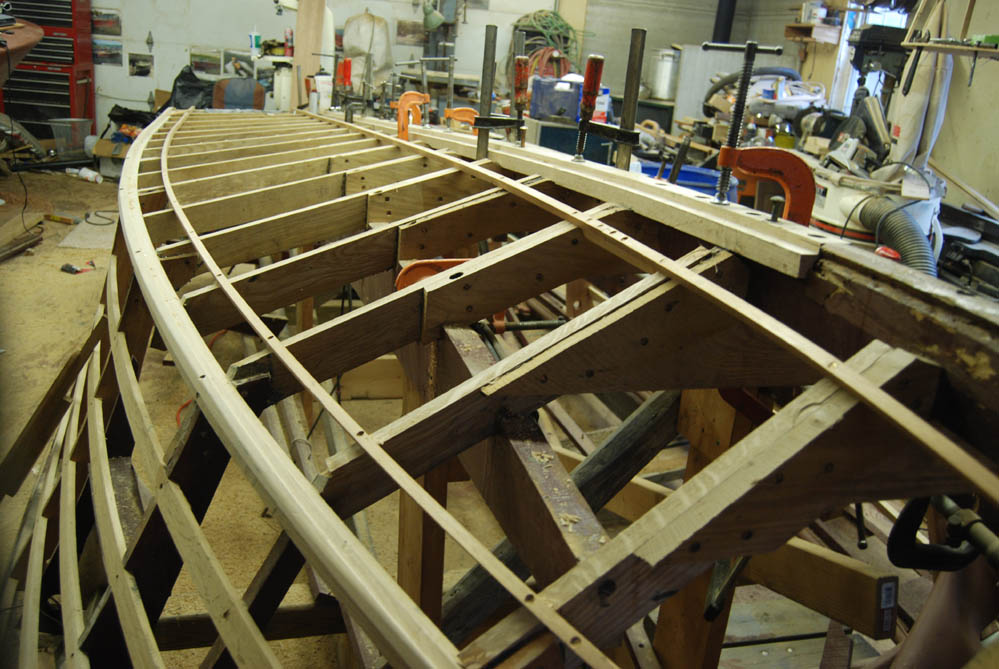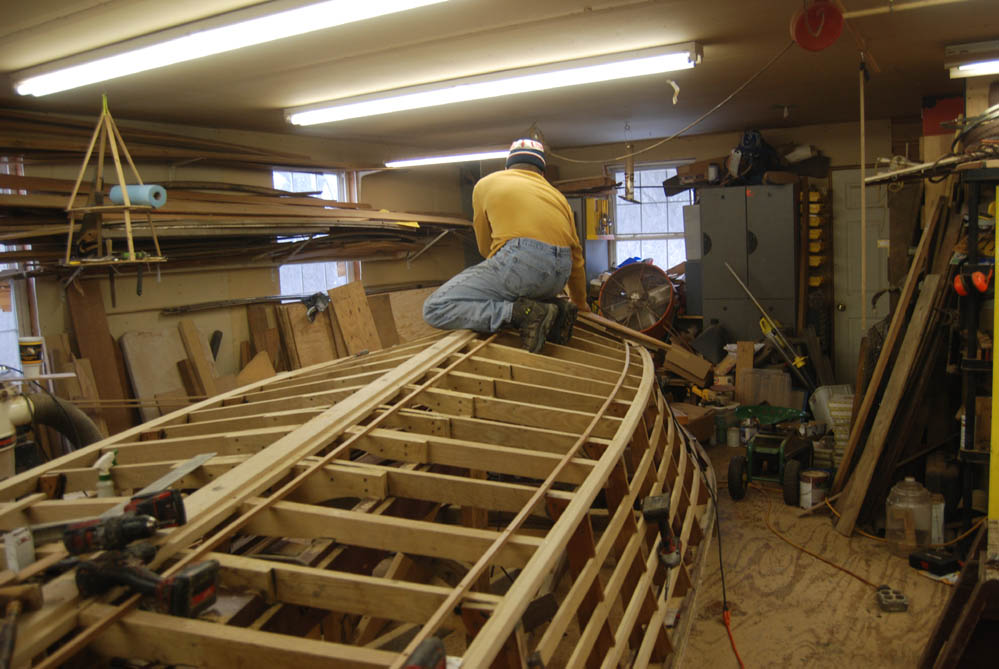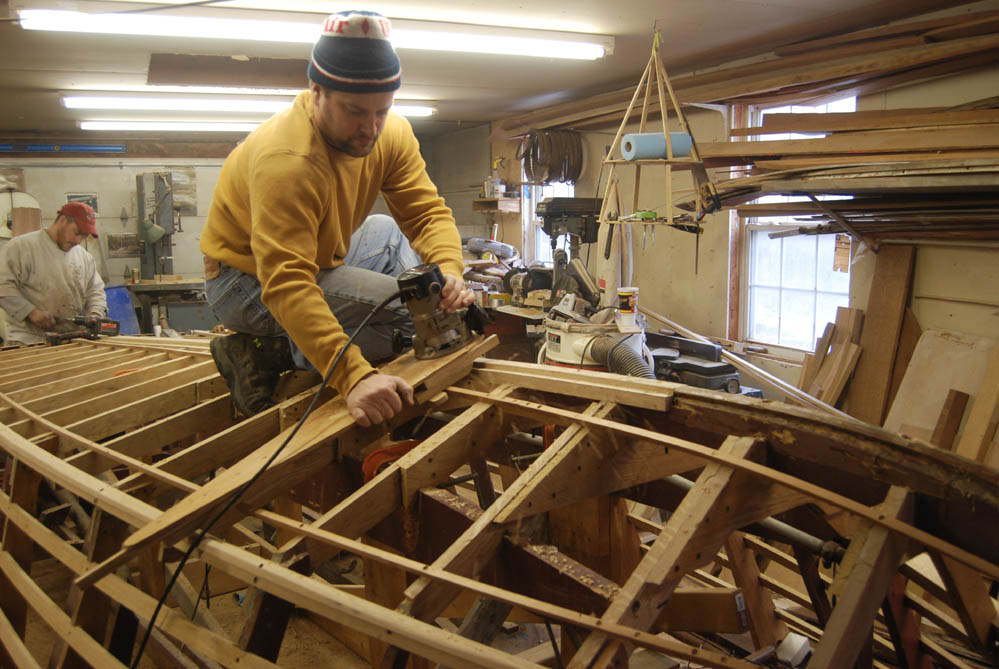 Shaping keel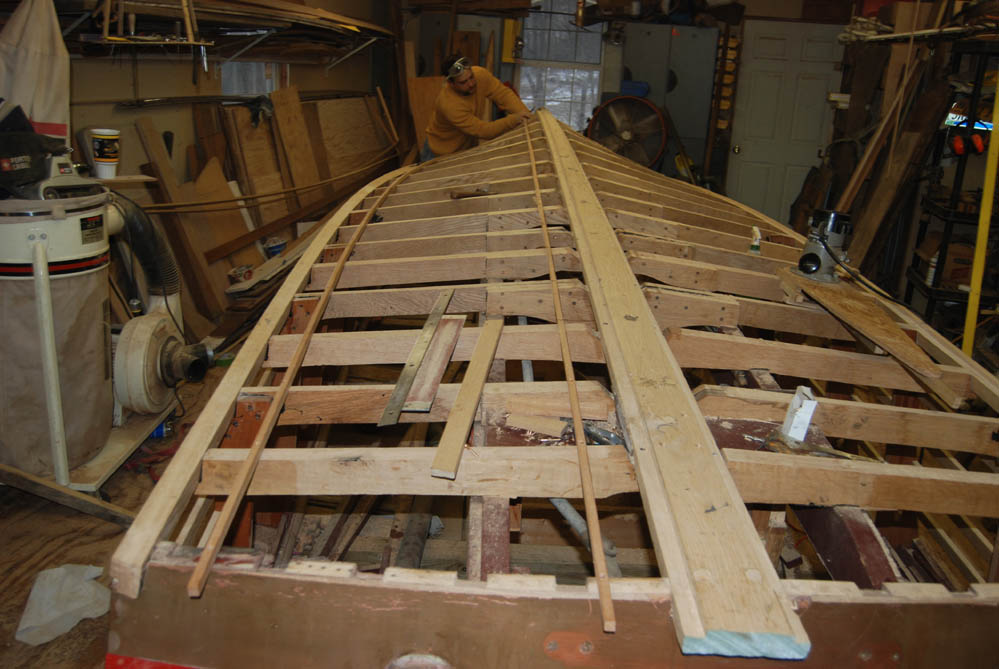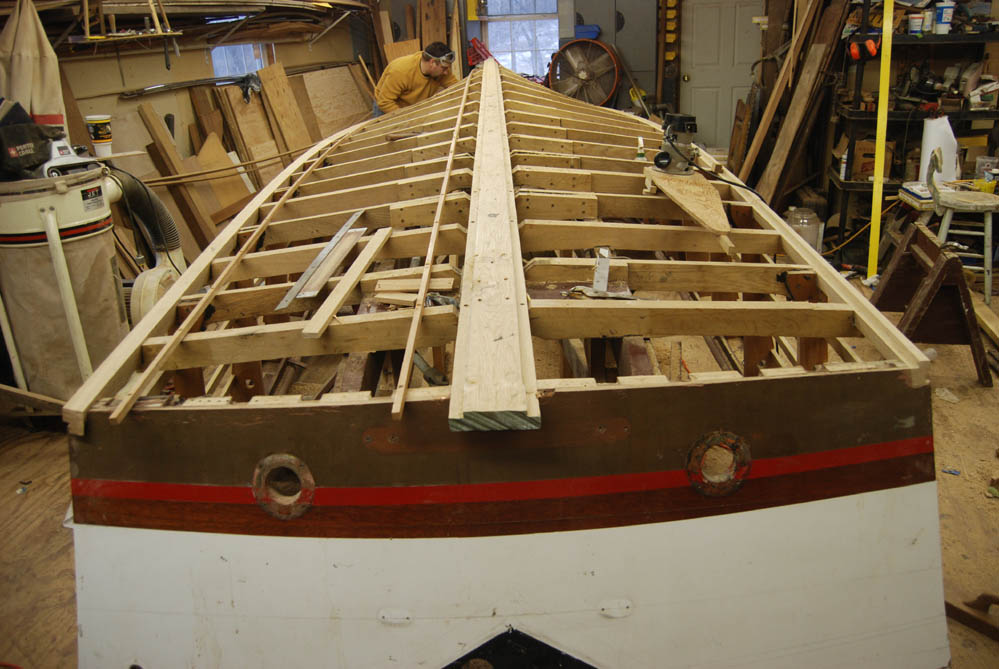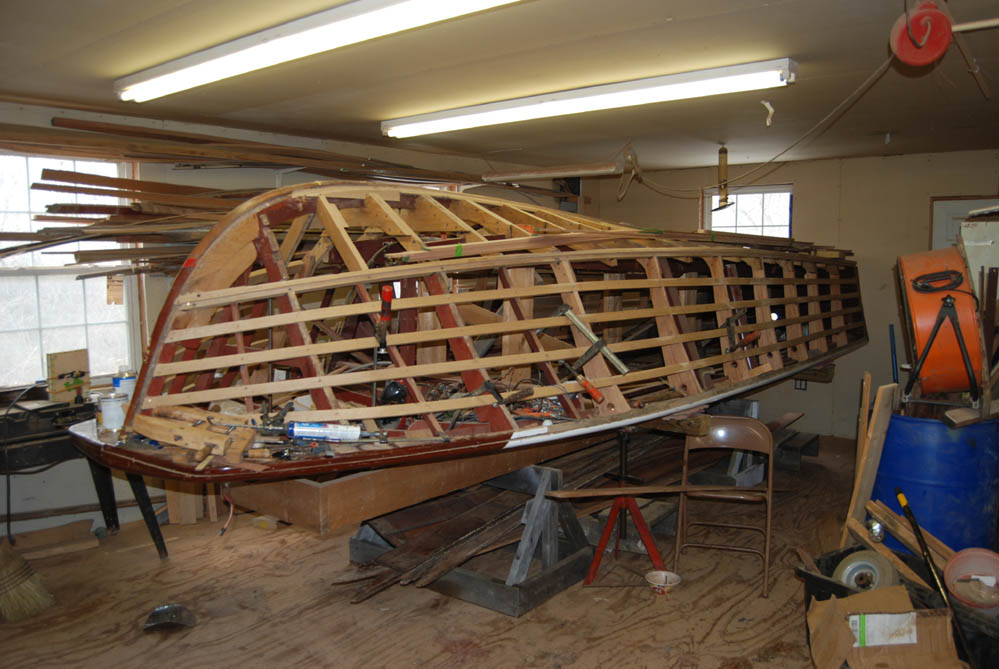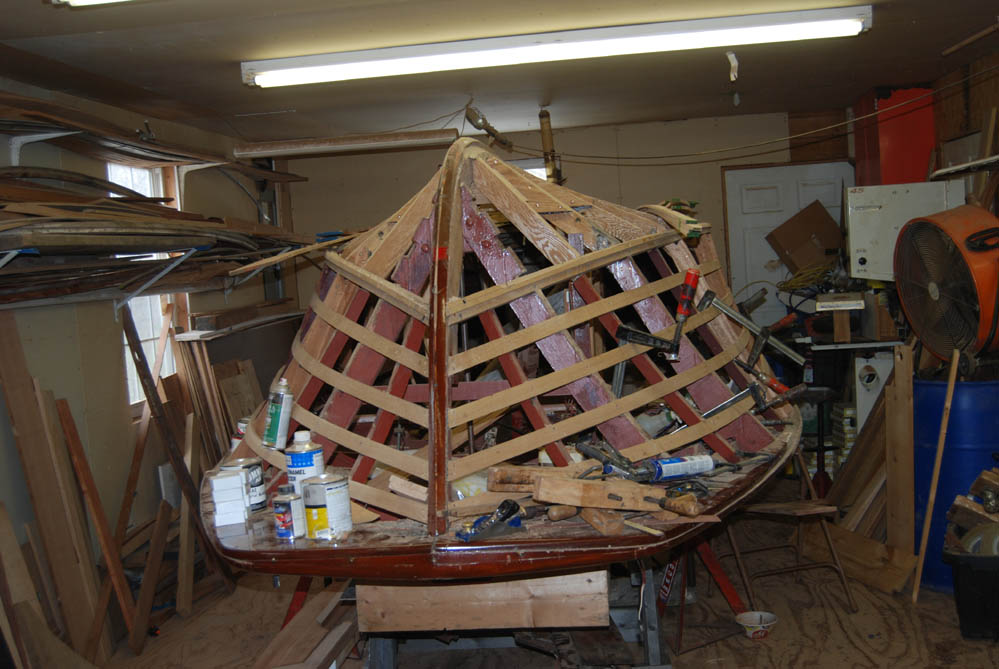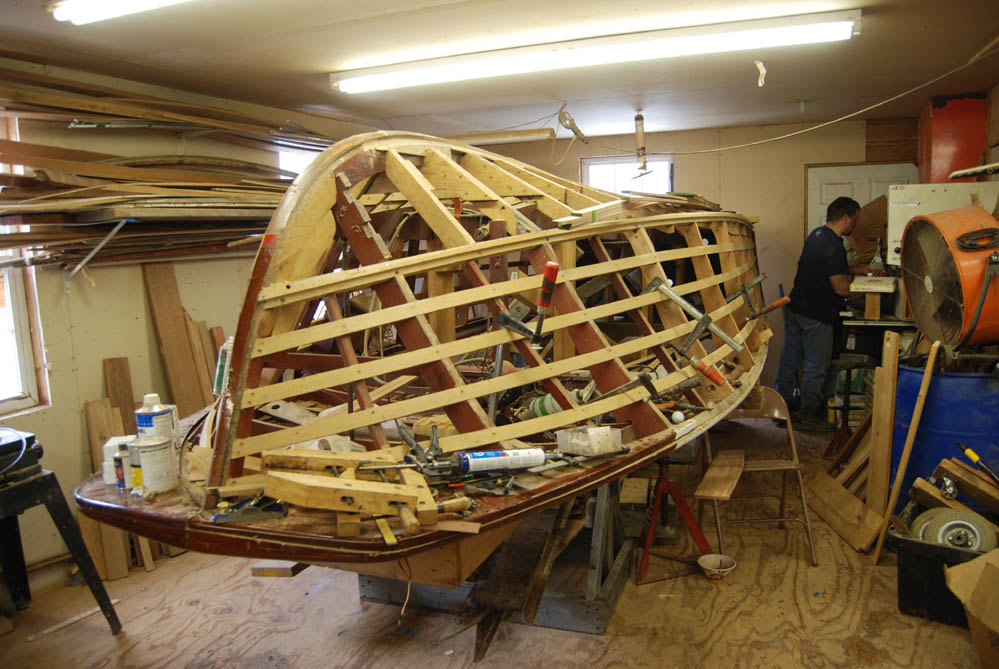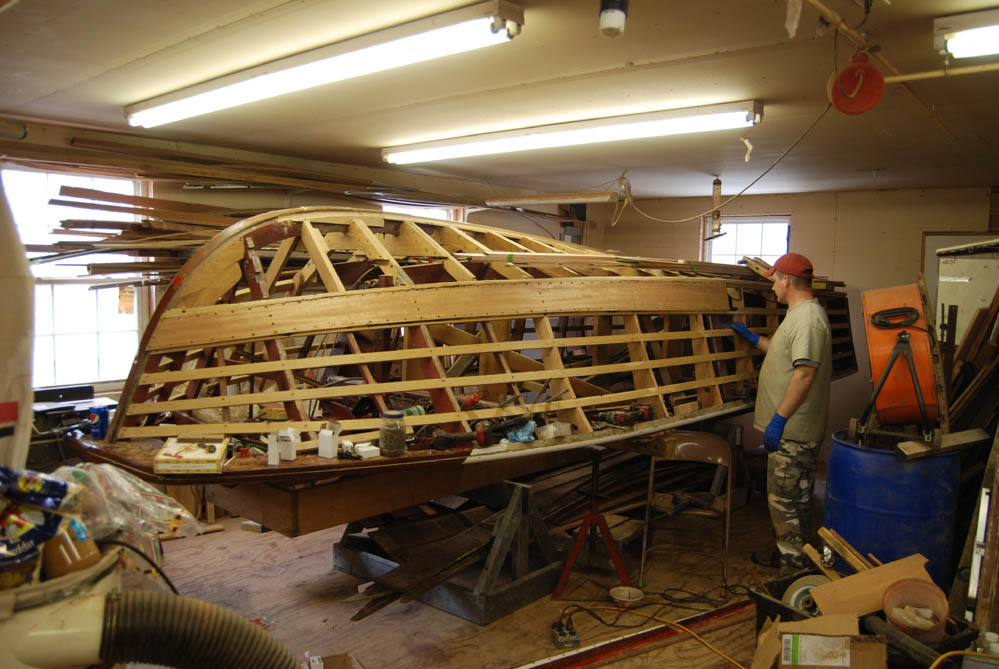 First hull side plank going on.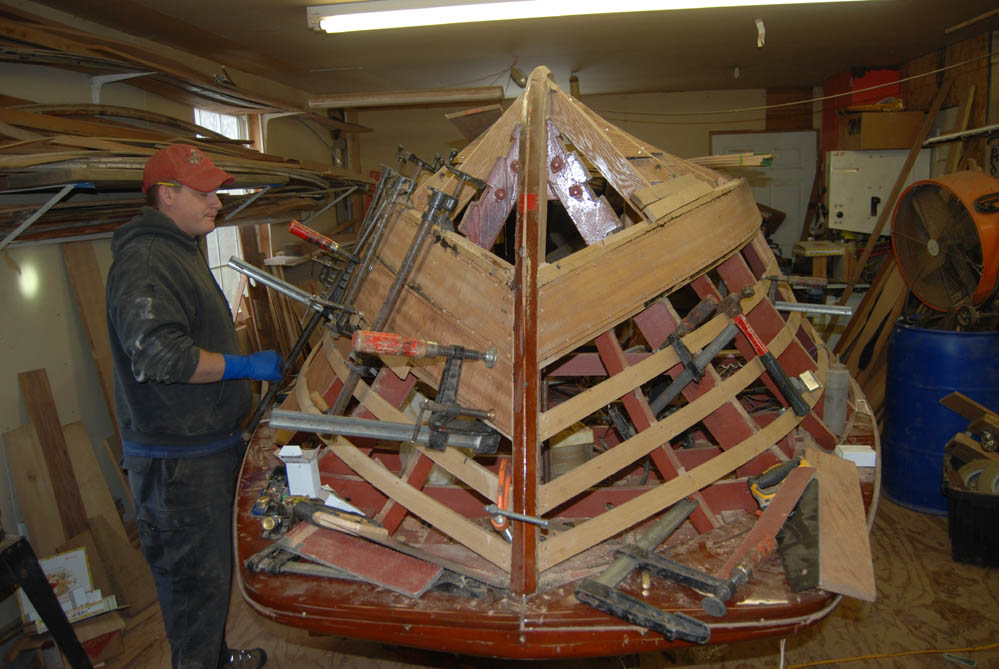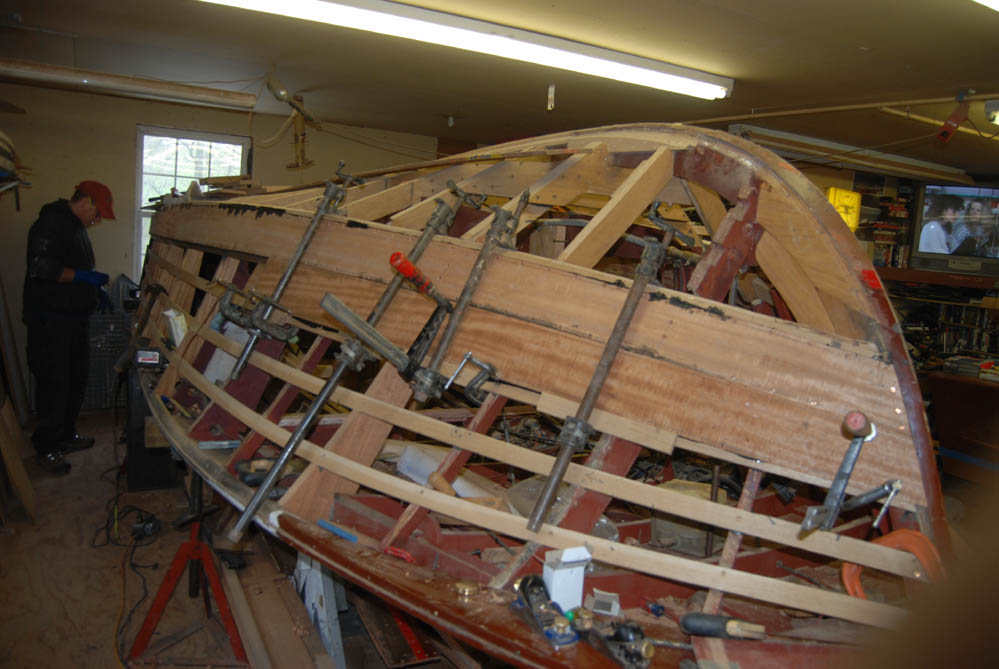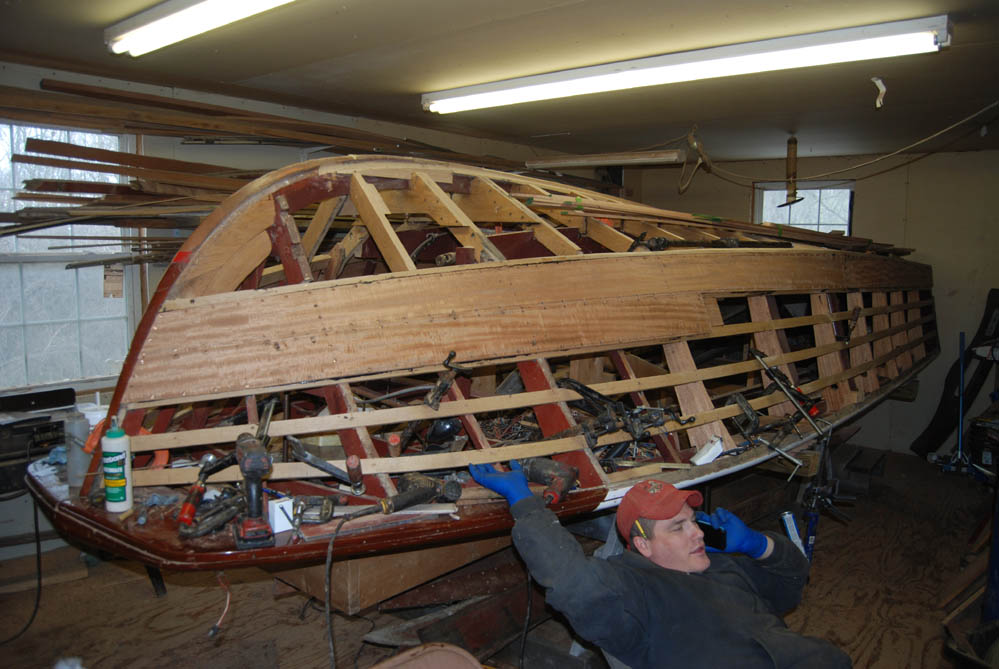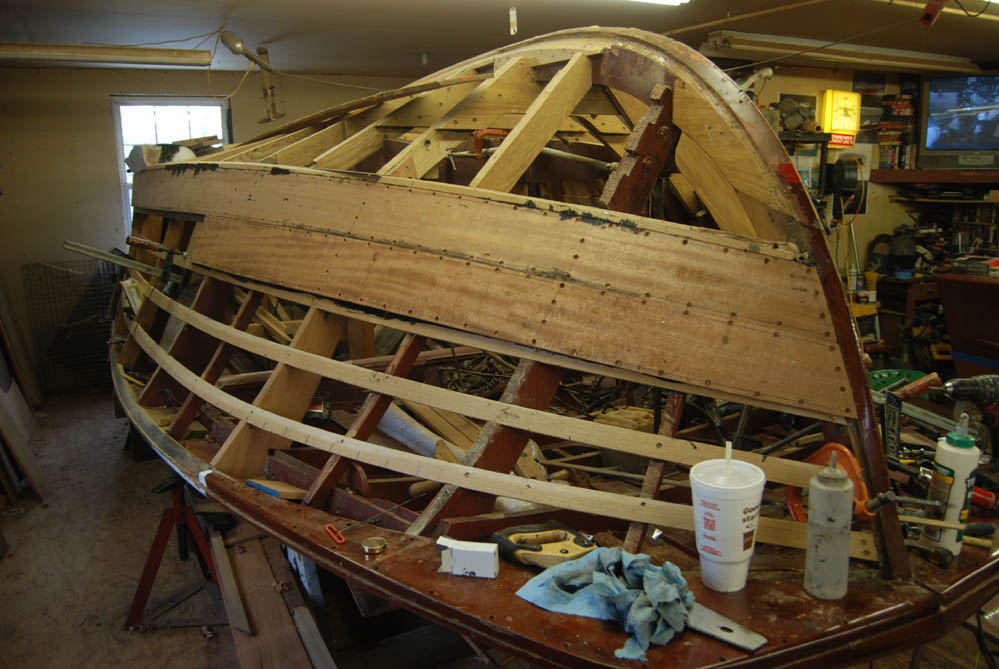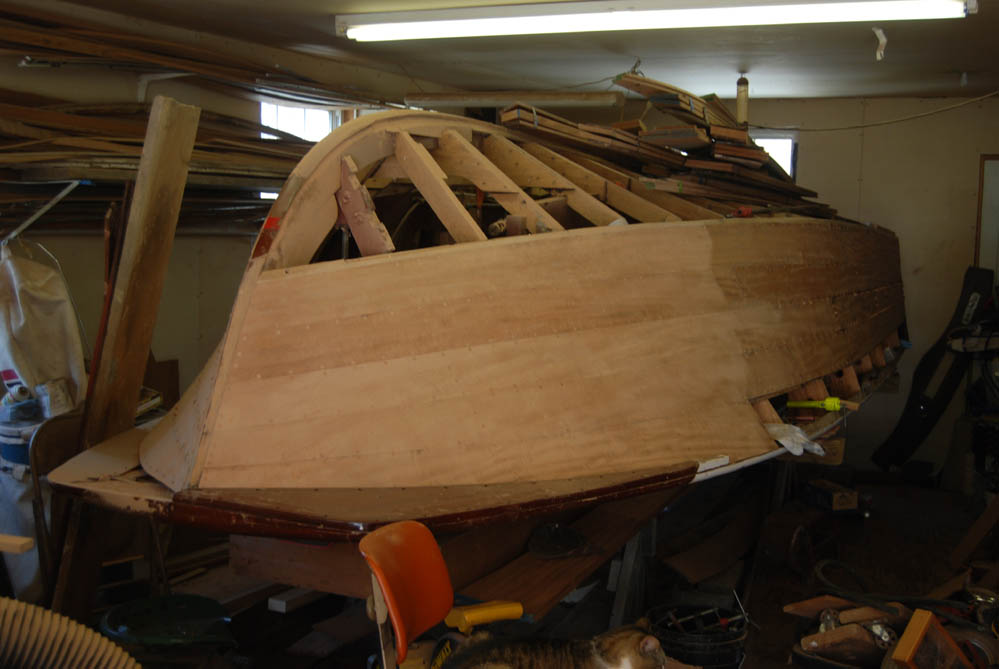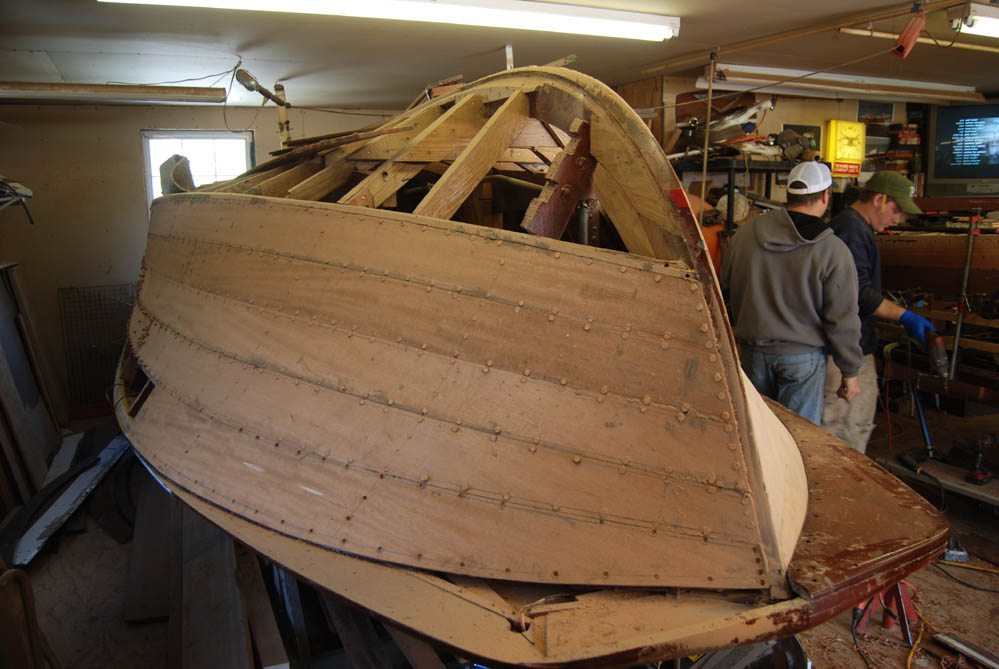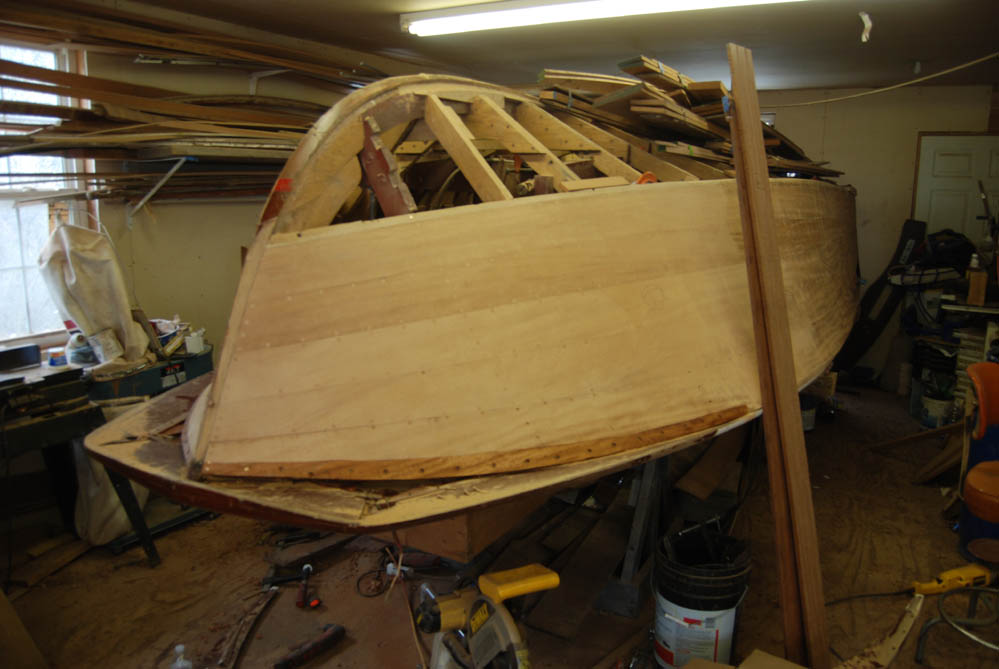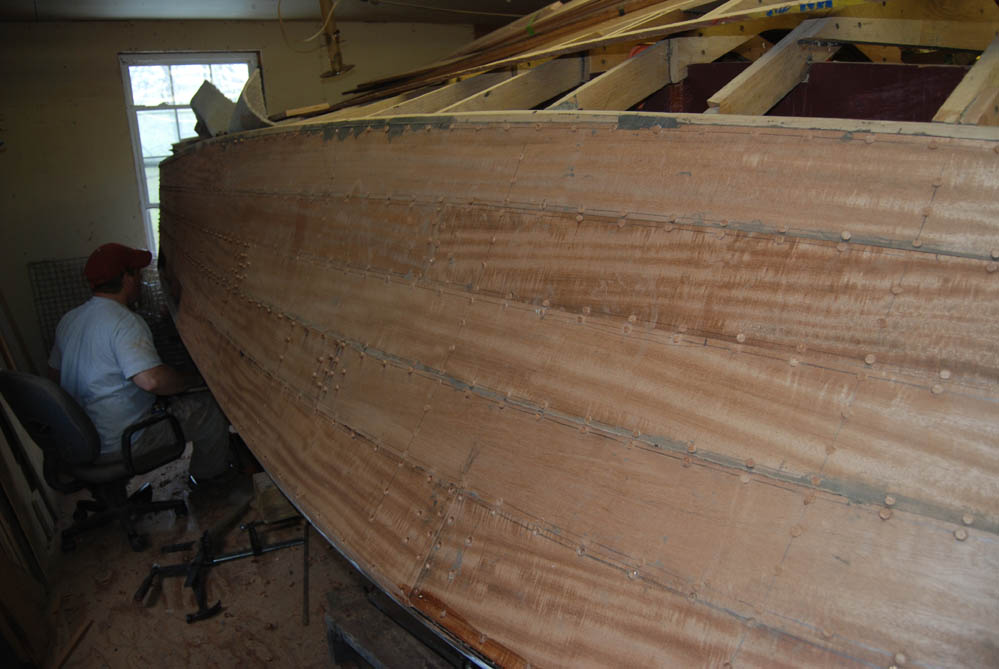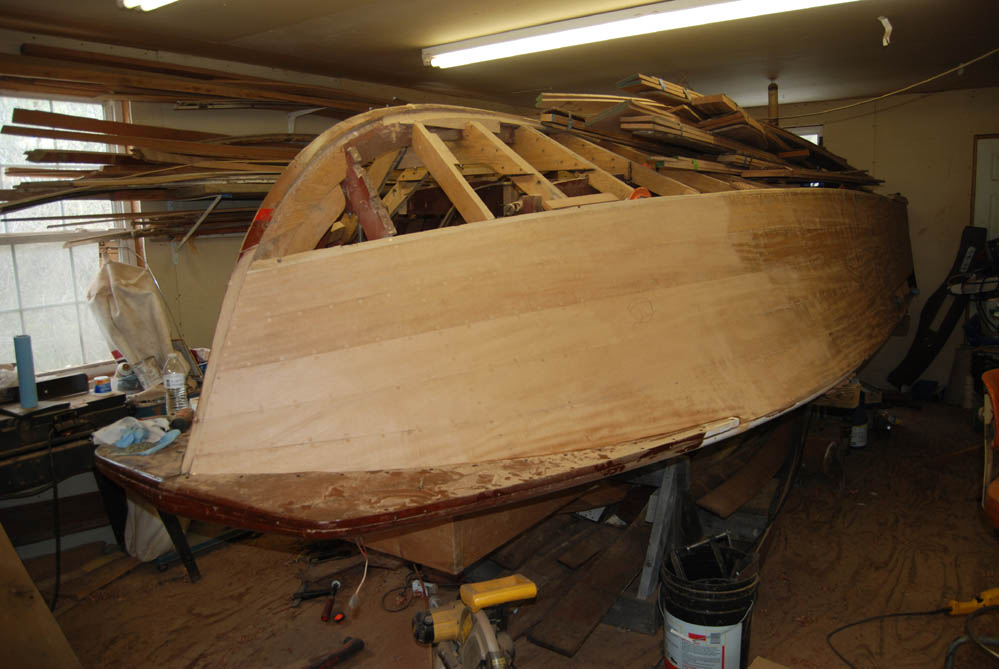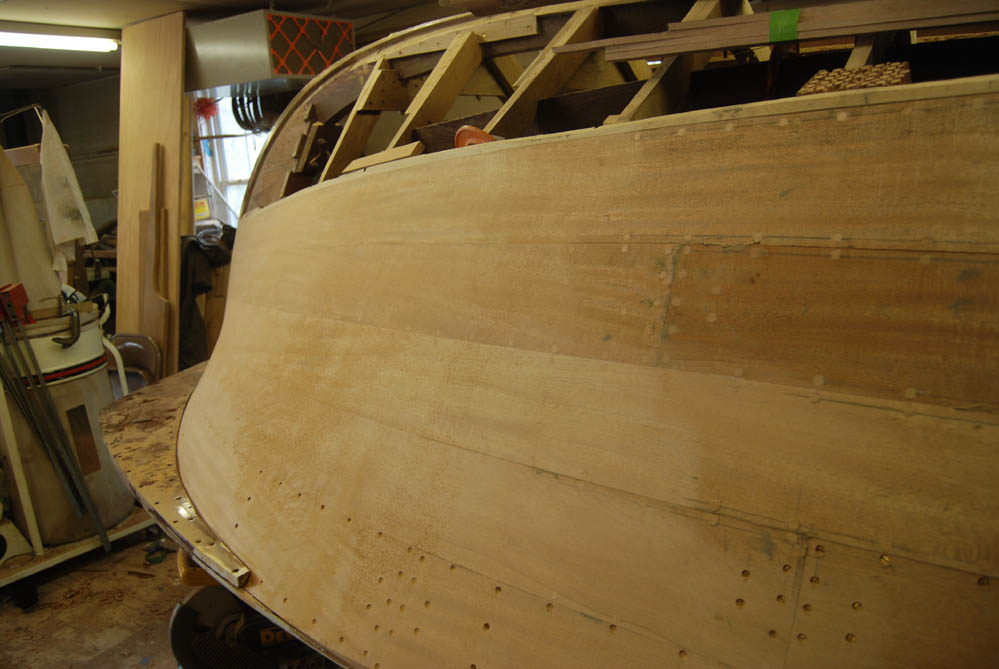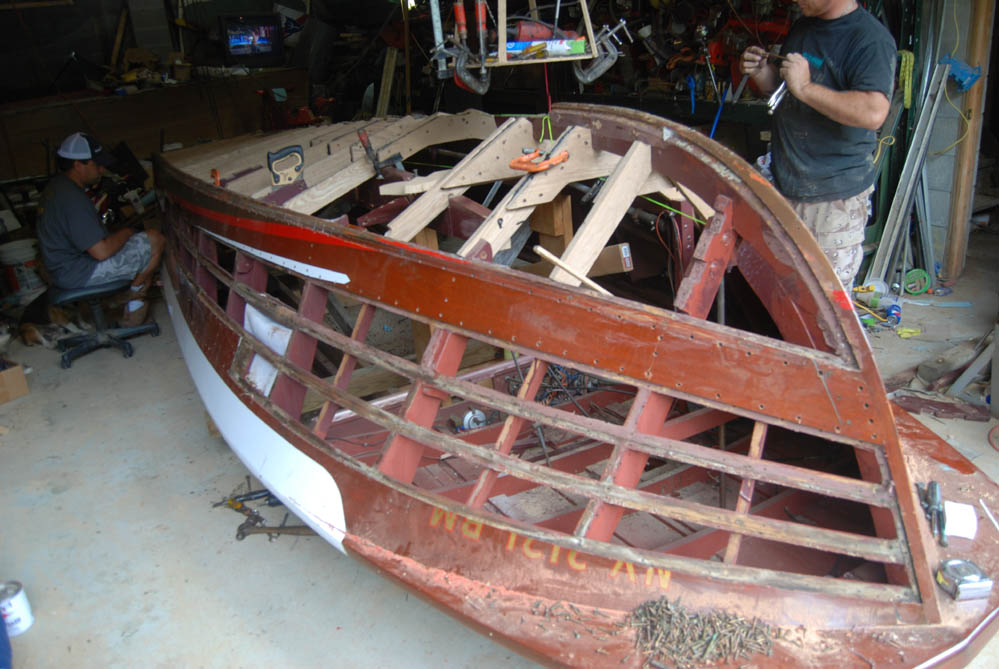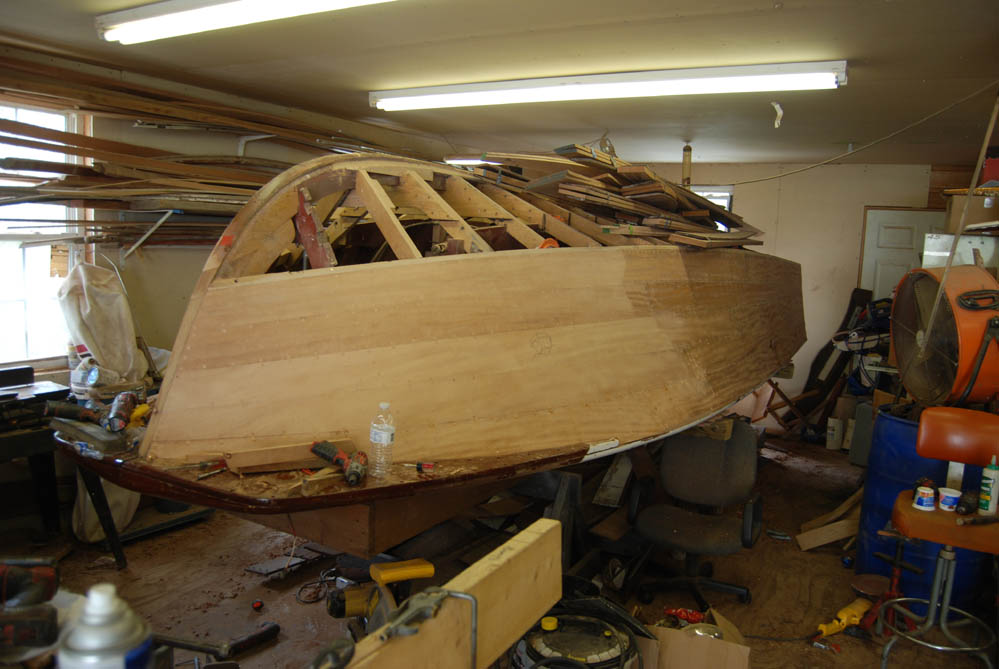 Hull sides planked up, next step is install bottom battens.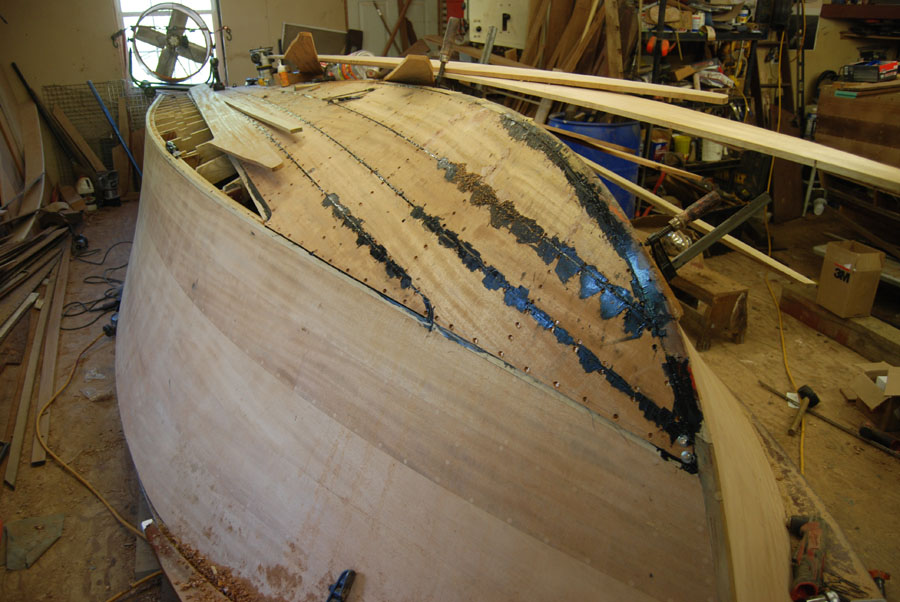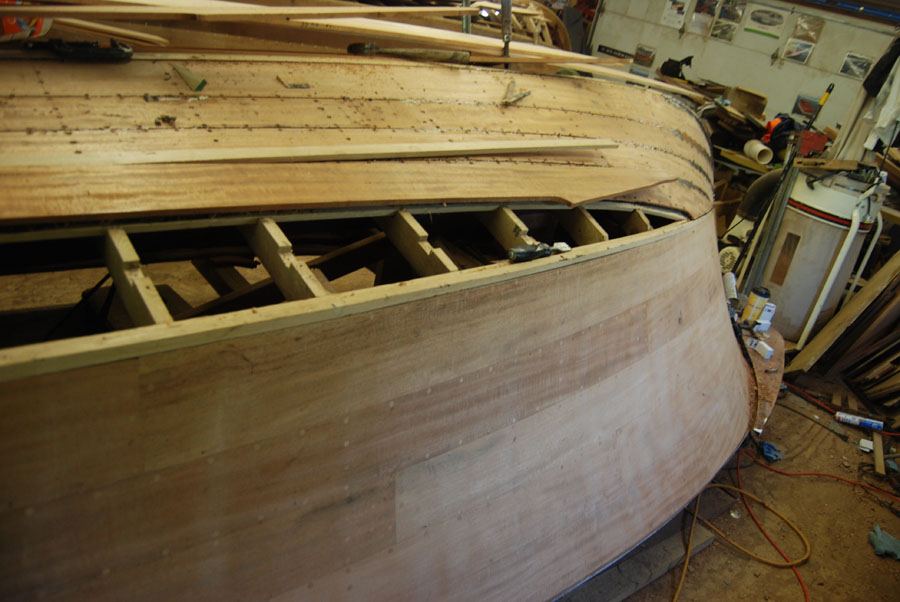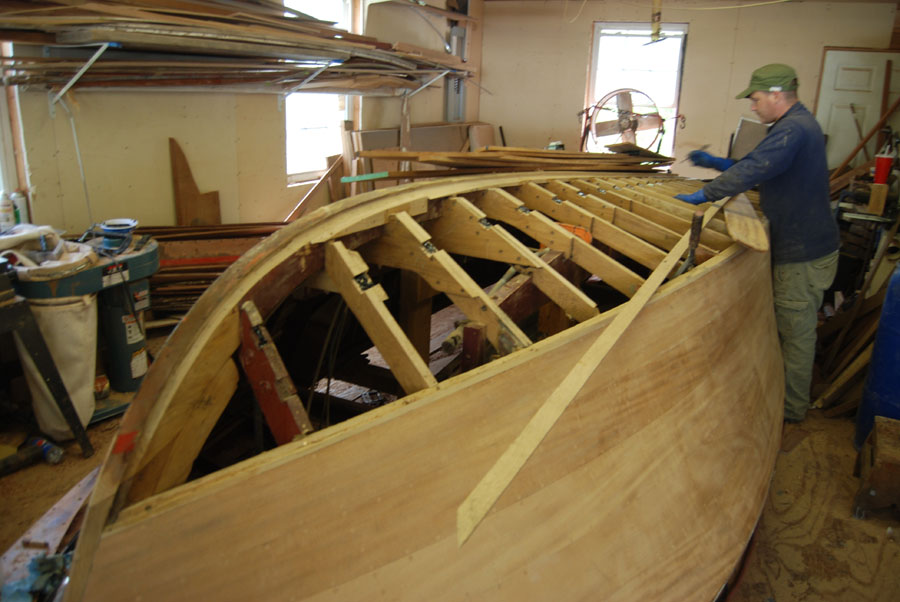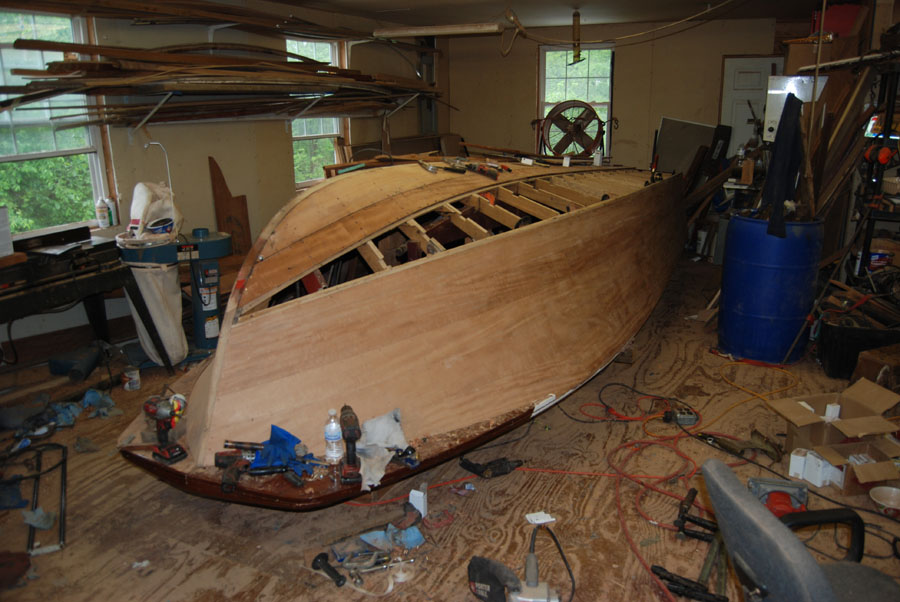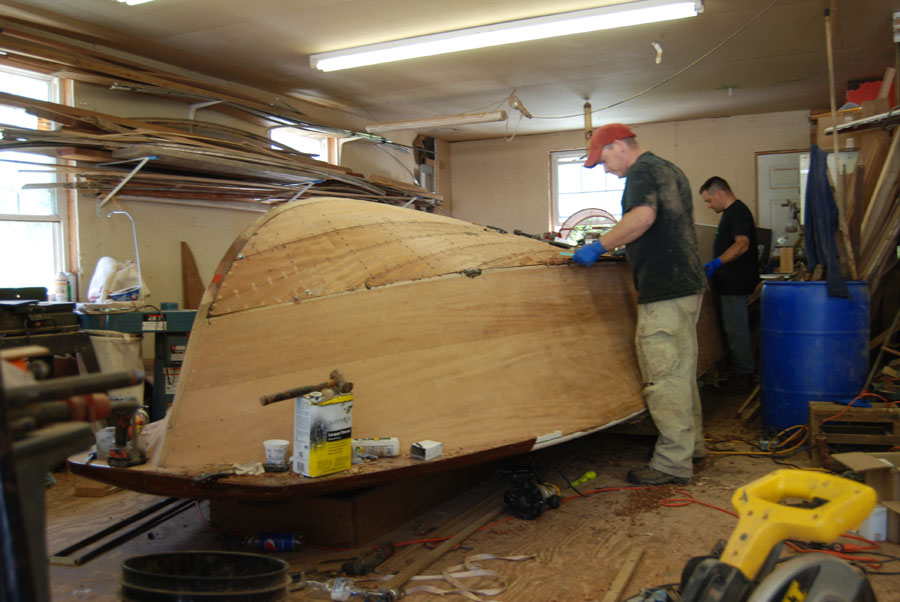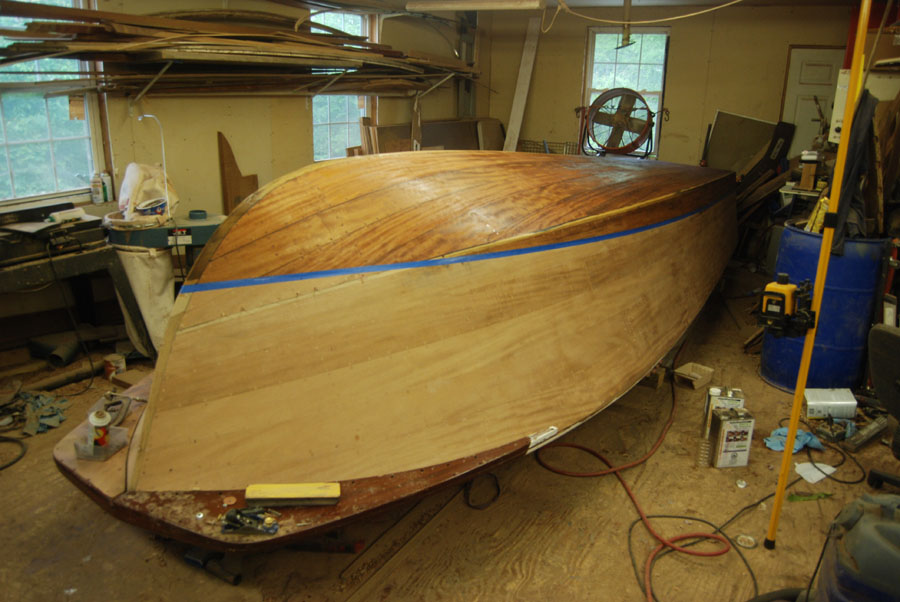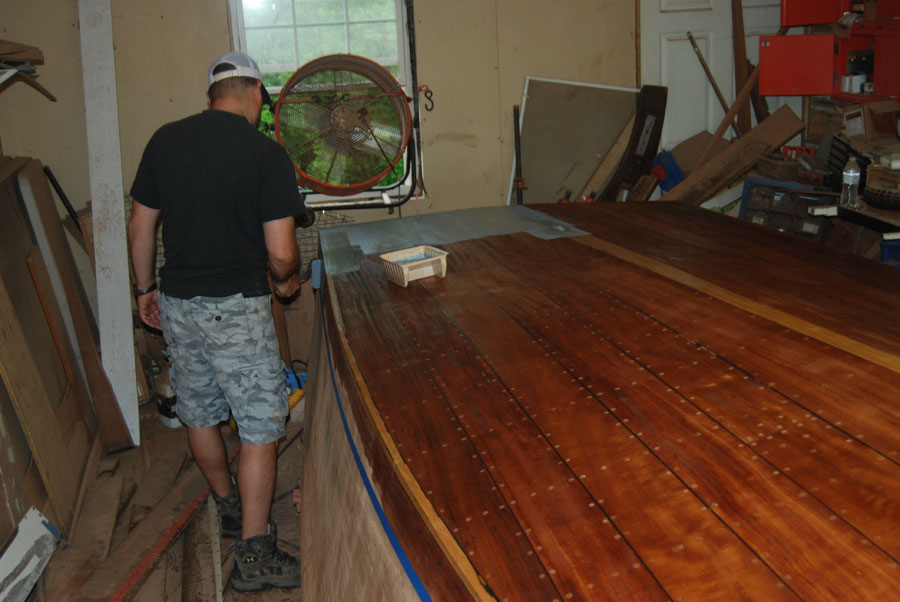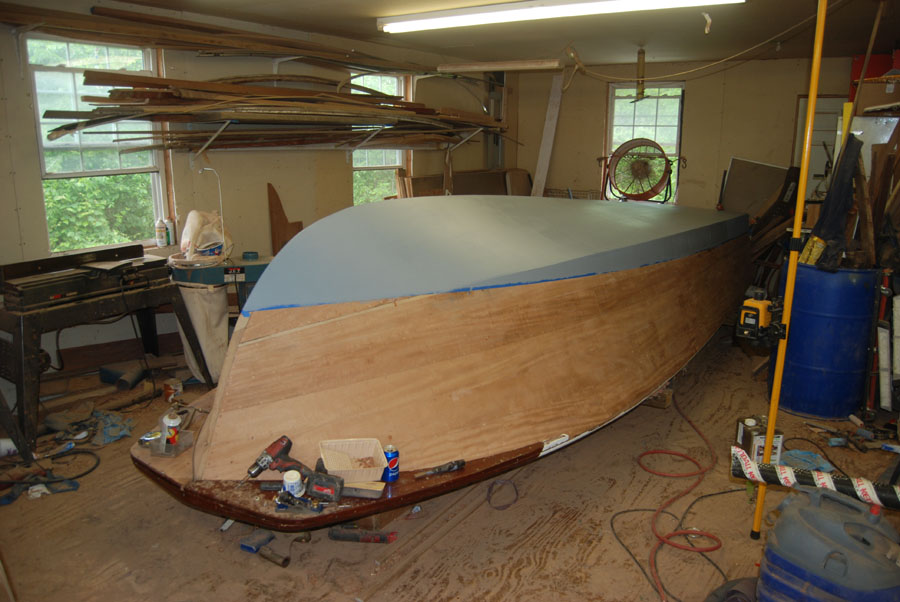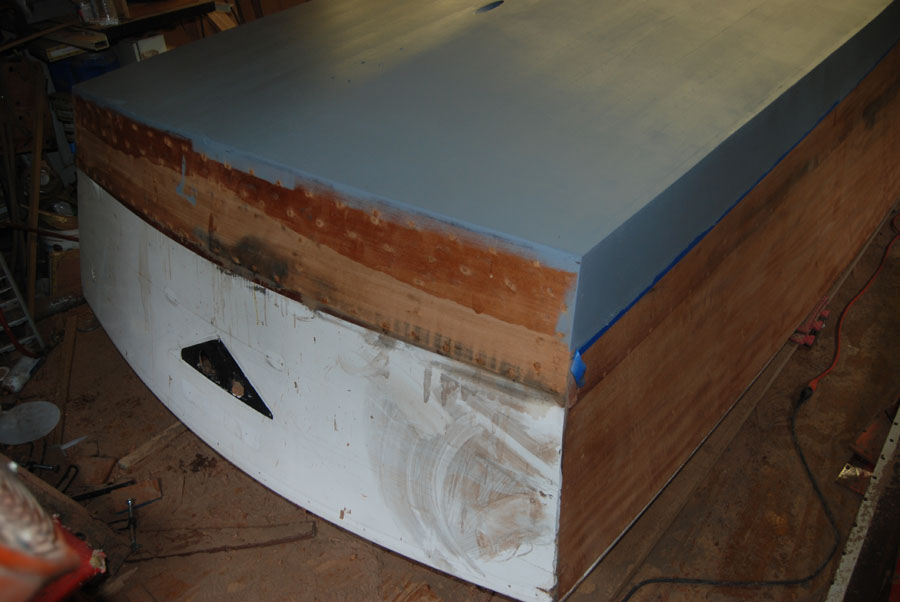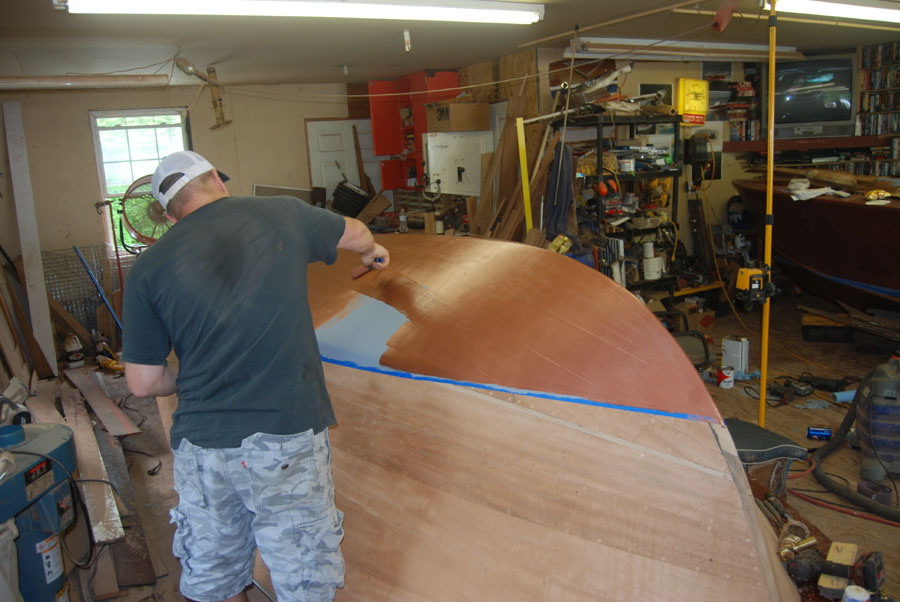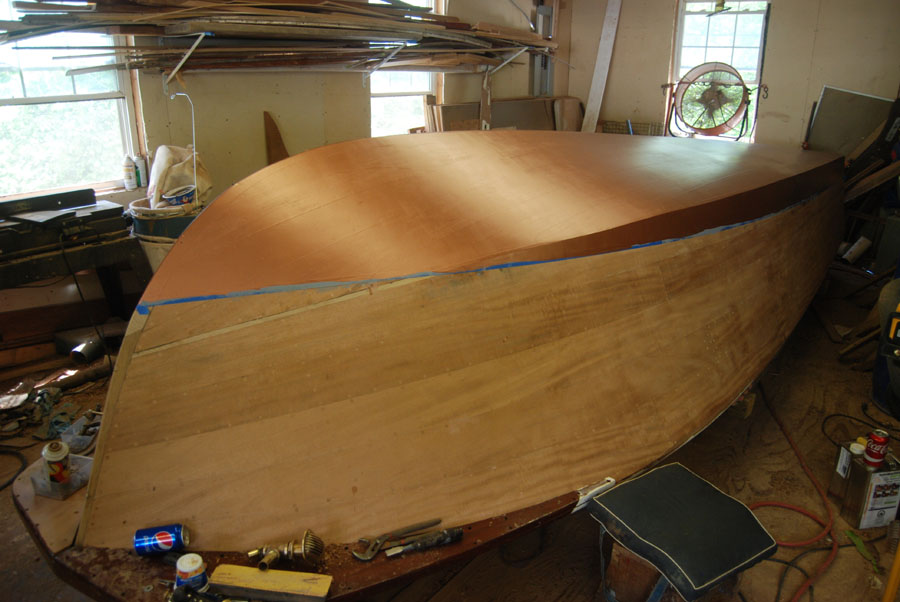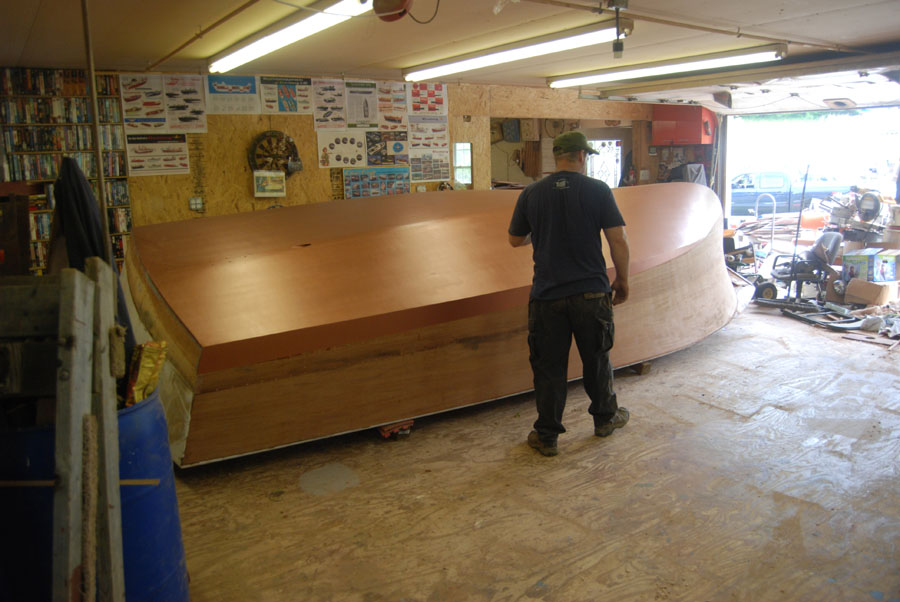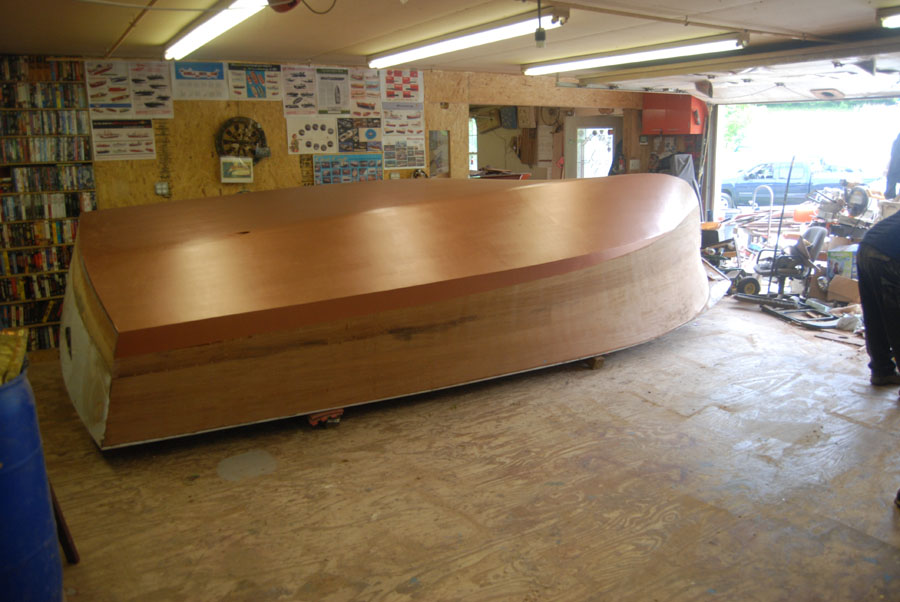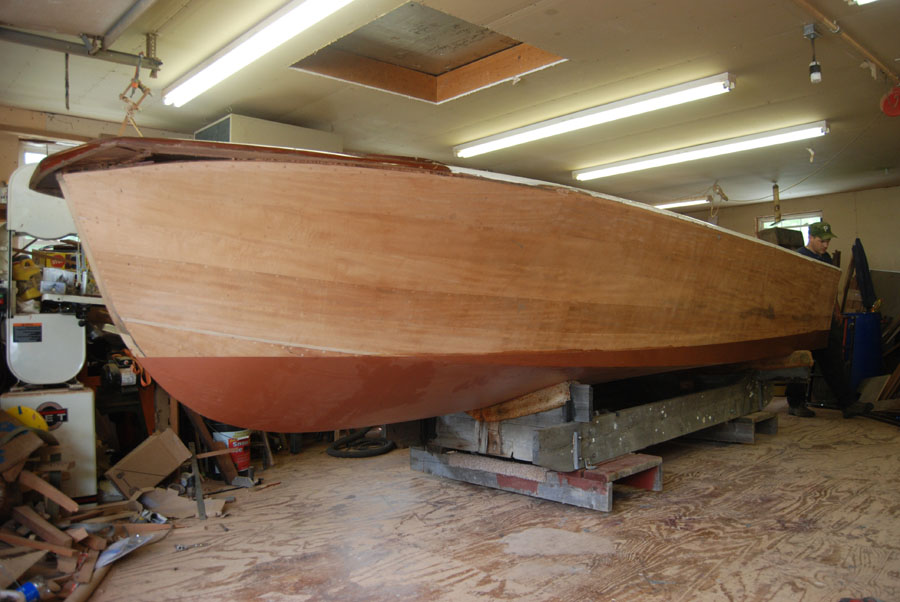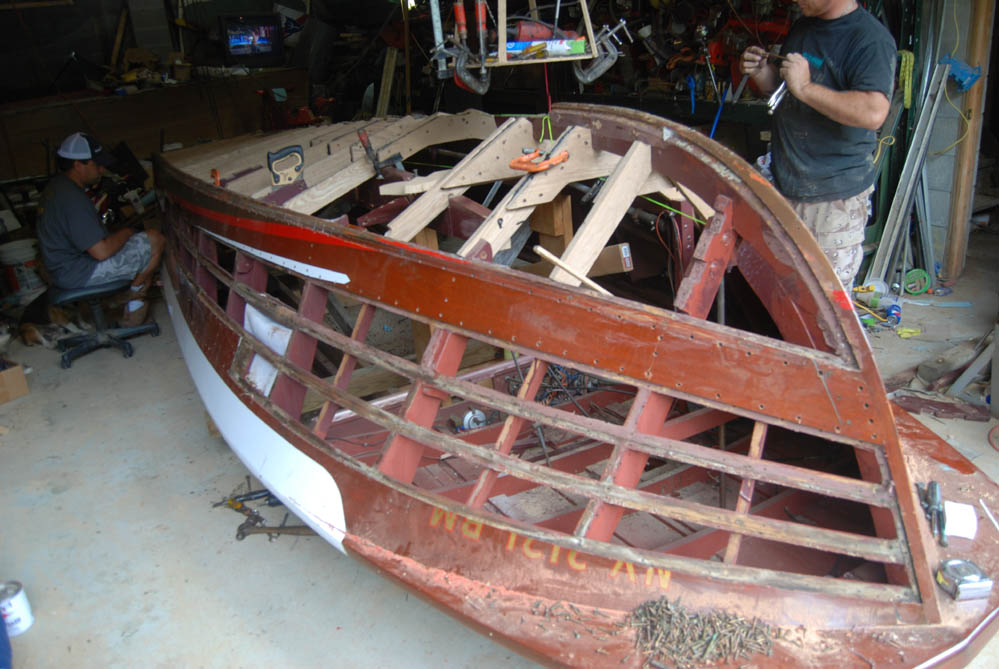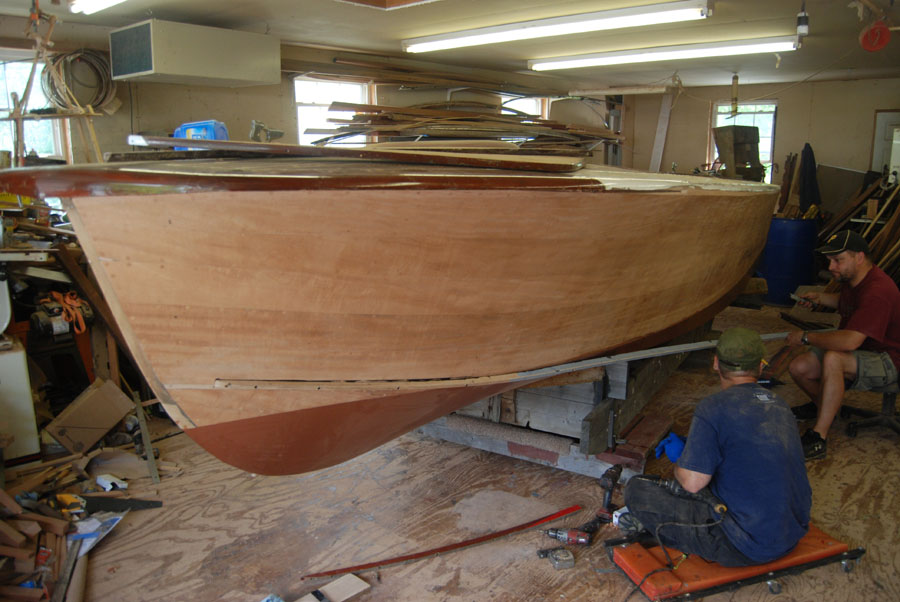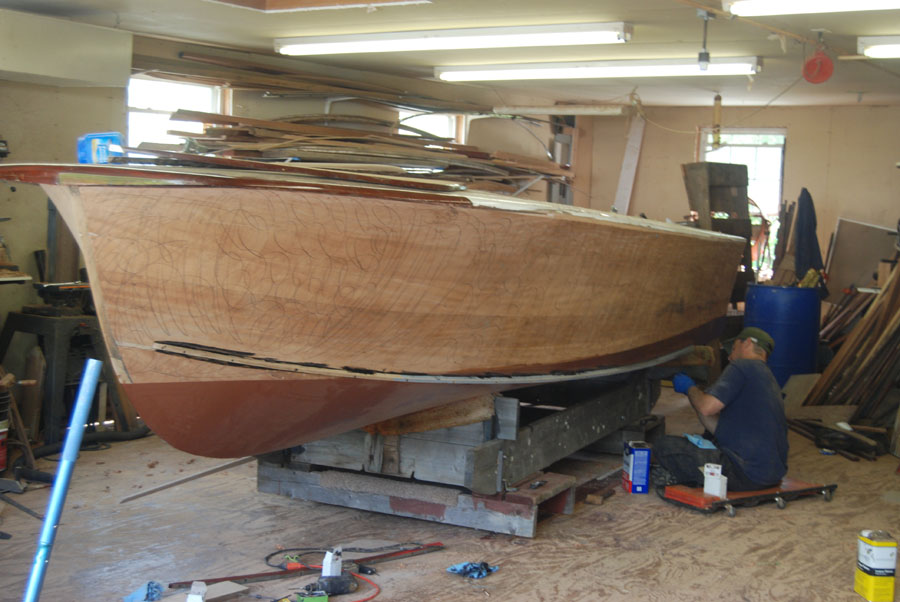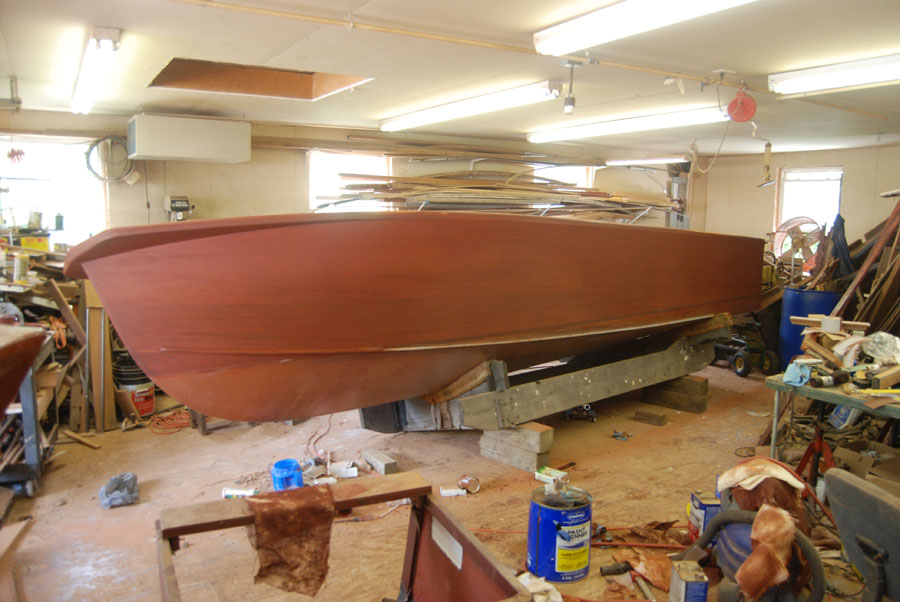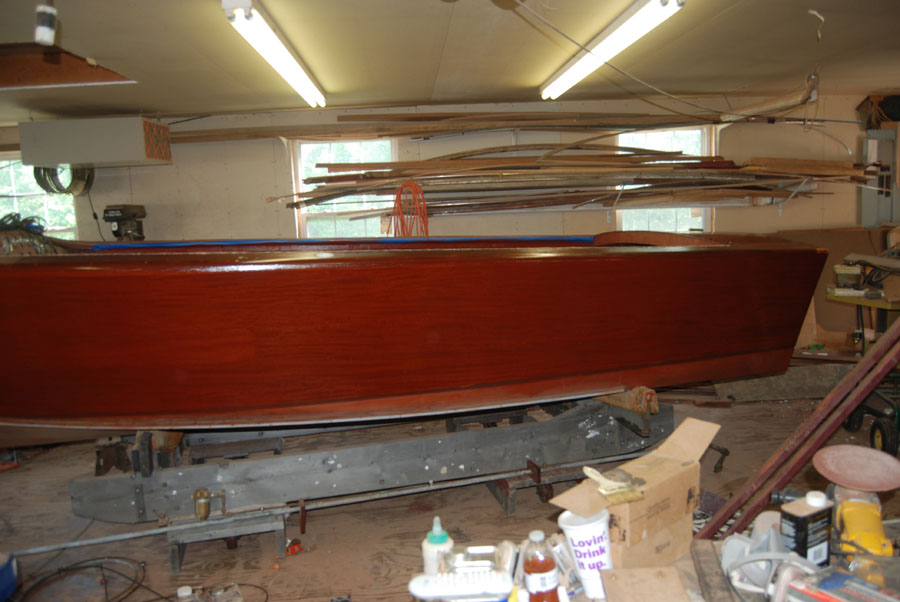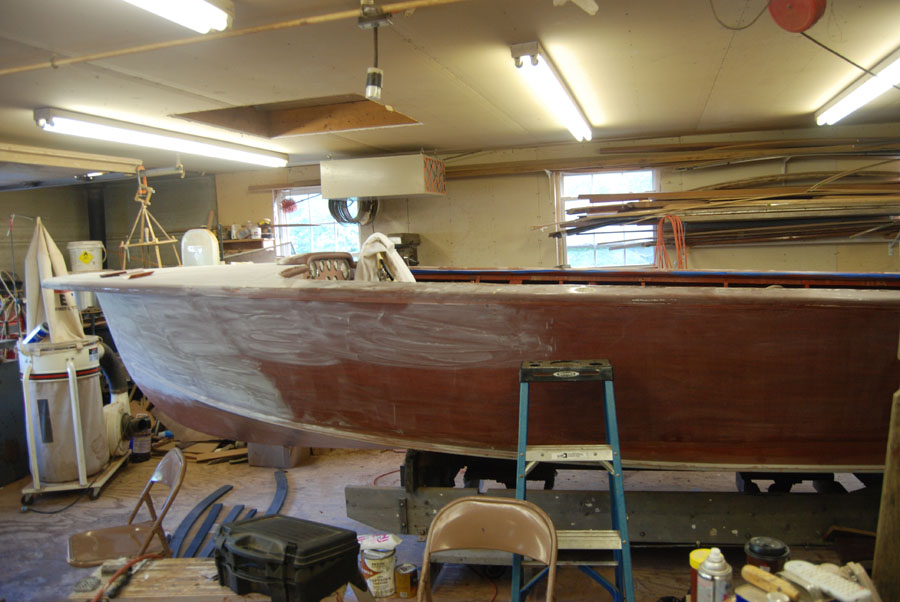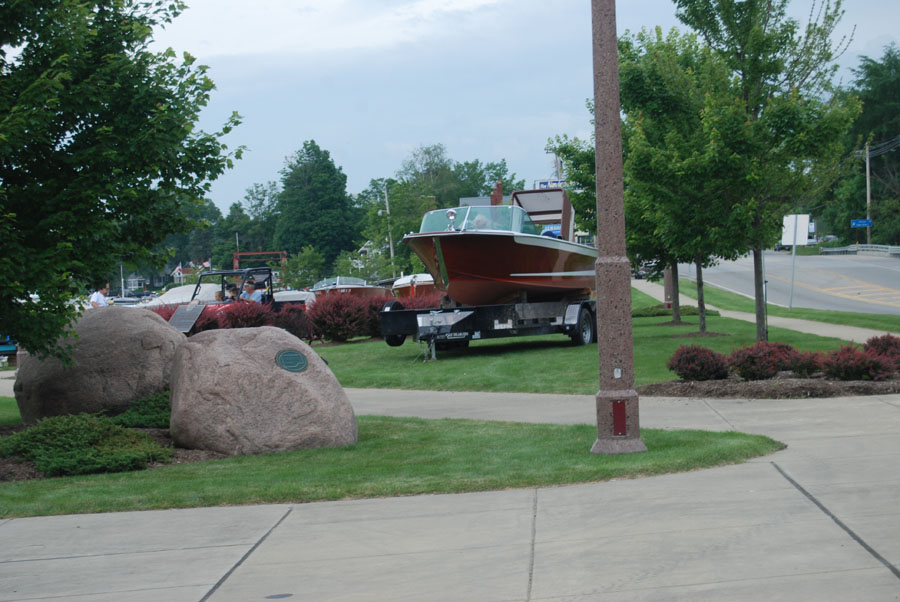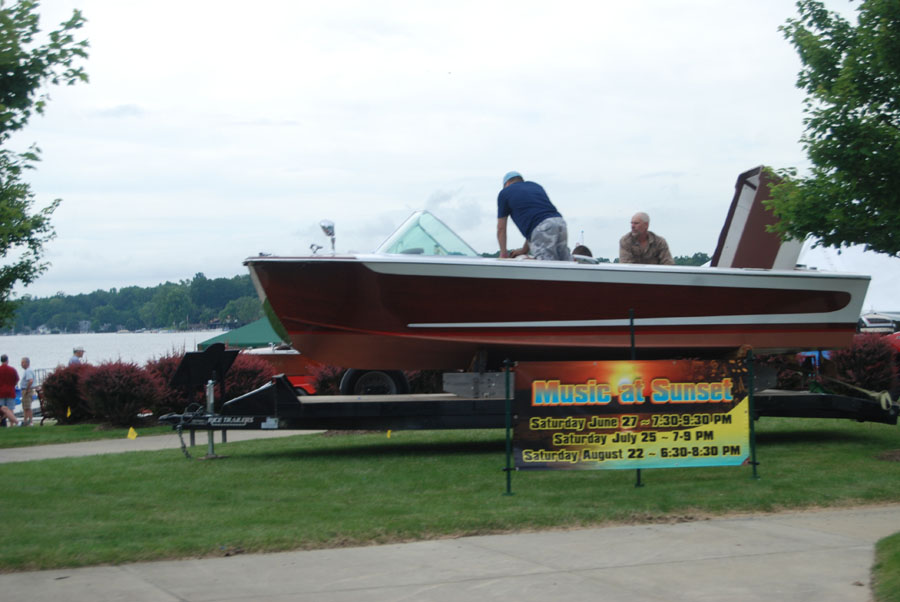 Just about finished only a few little things to do... It is on display at the Conneaut Lake Classic Boat Show (Century Thoroughbred Roundup) June 19, 2015.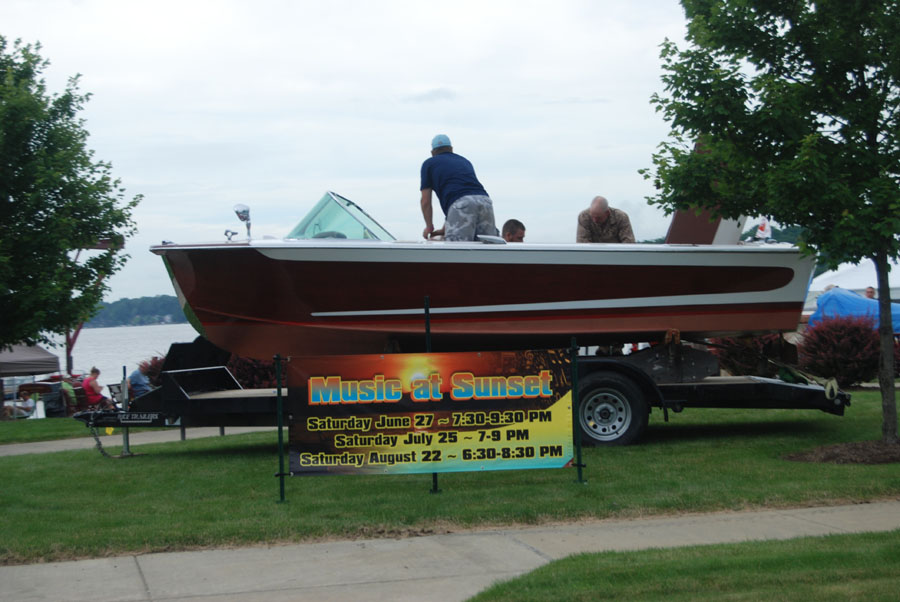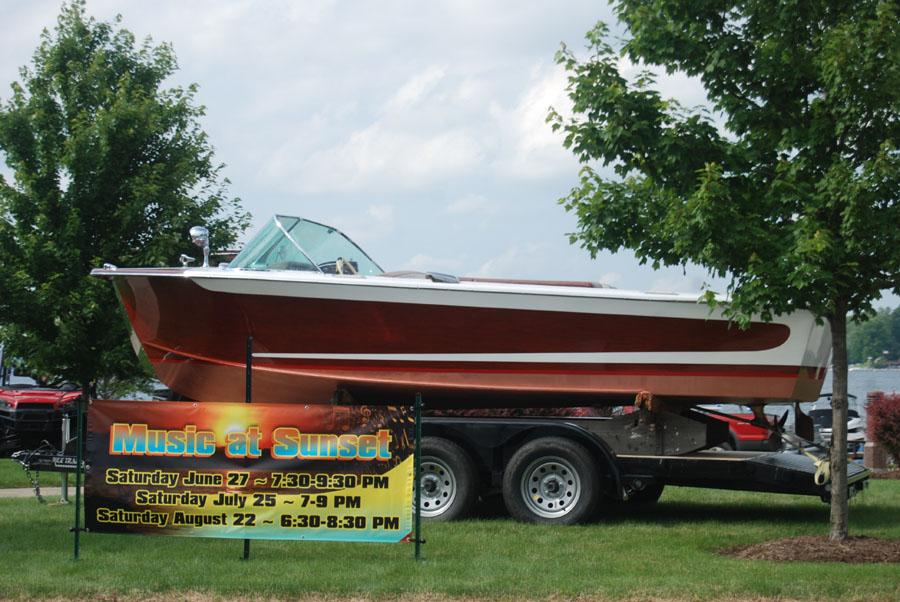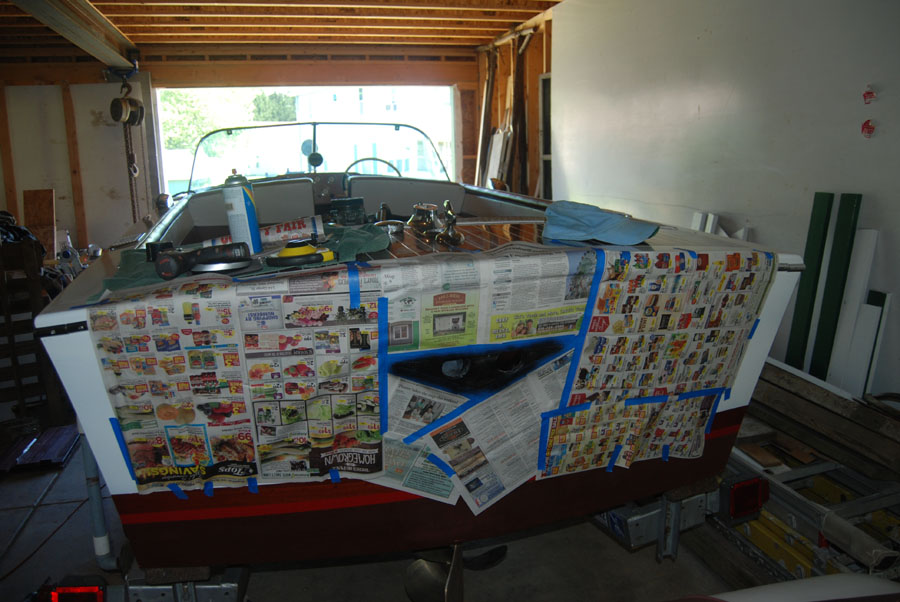 Minor details needed to be done... black behind the screen of the transom vent to hide the holes...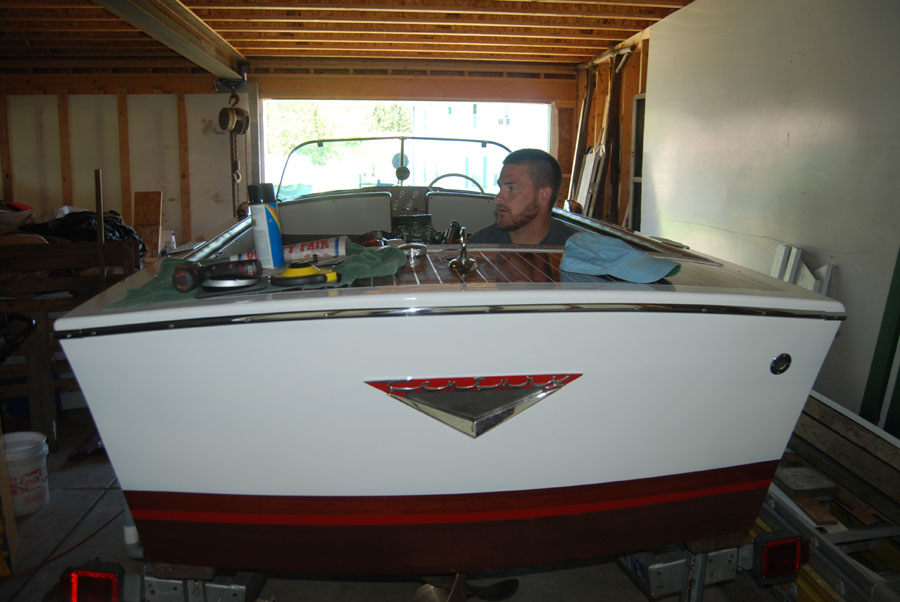 Red on the vent is not normal ... It is how the owner has had it since the 1980s...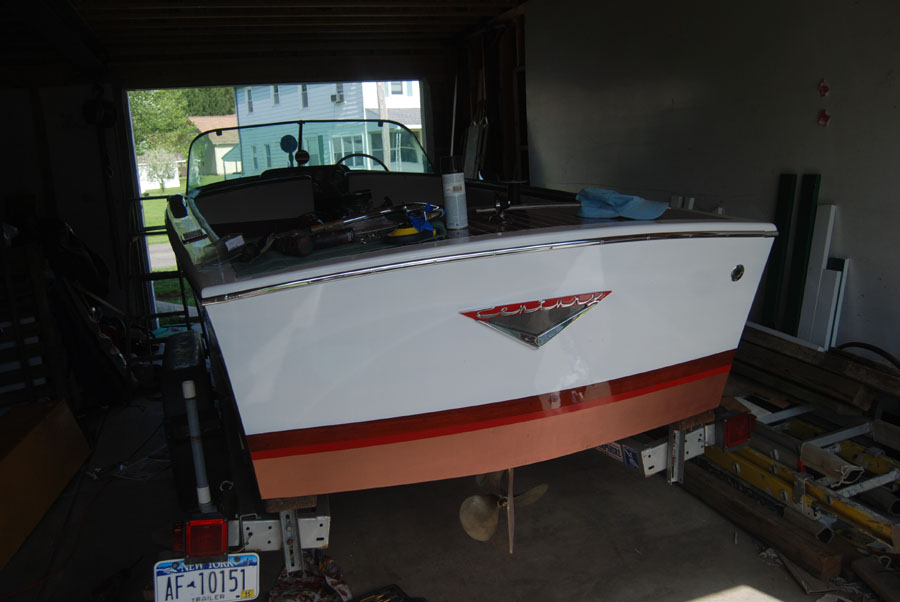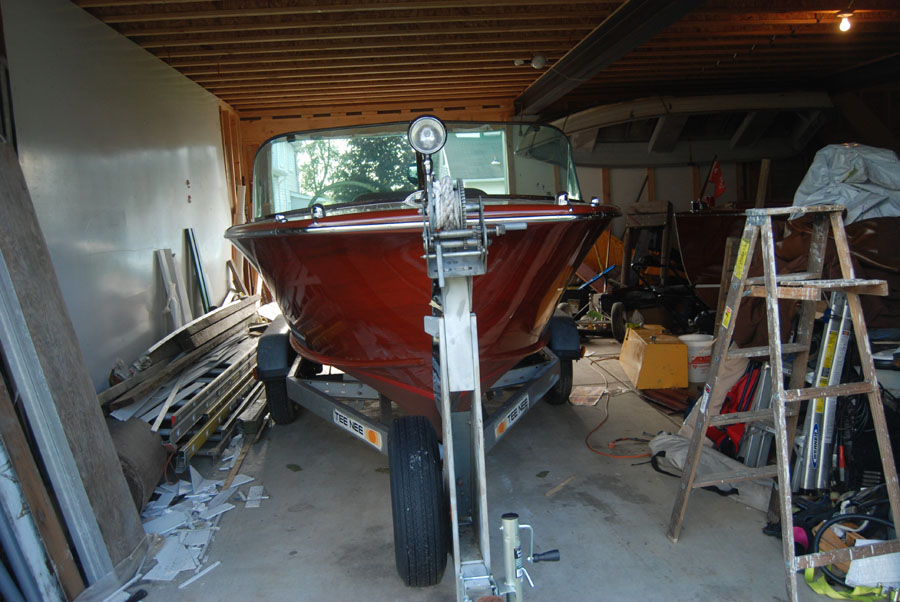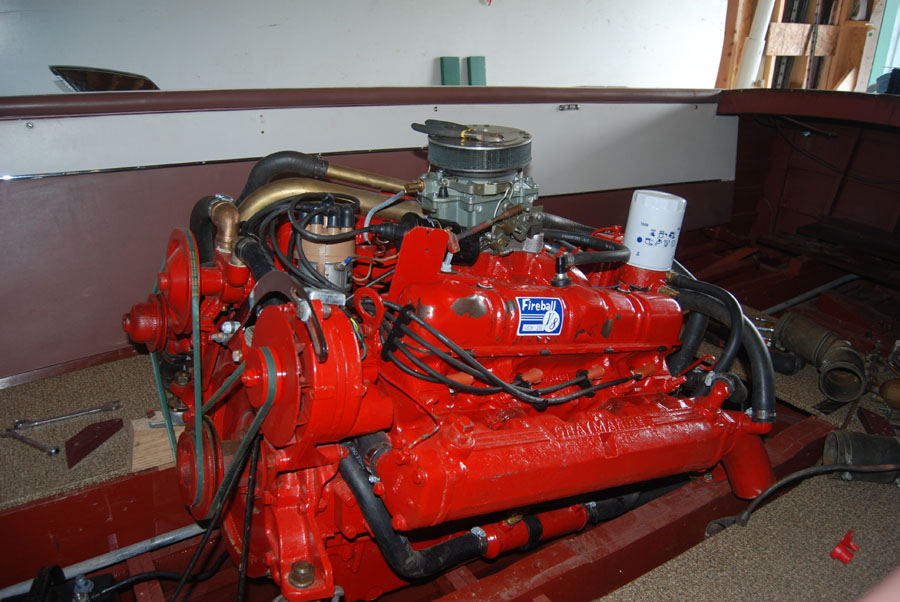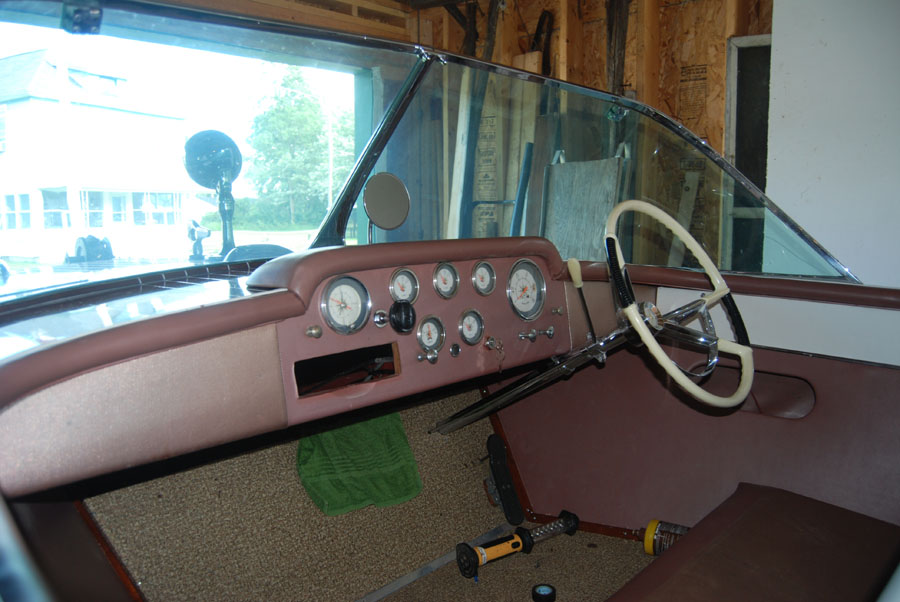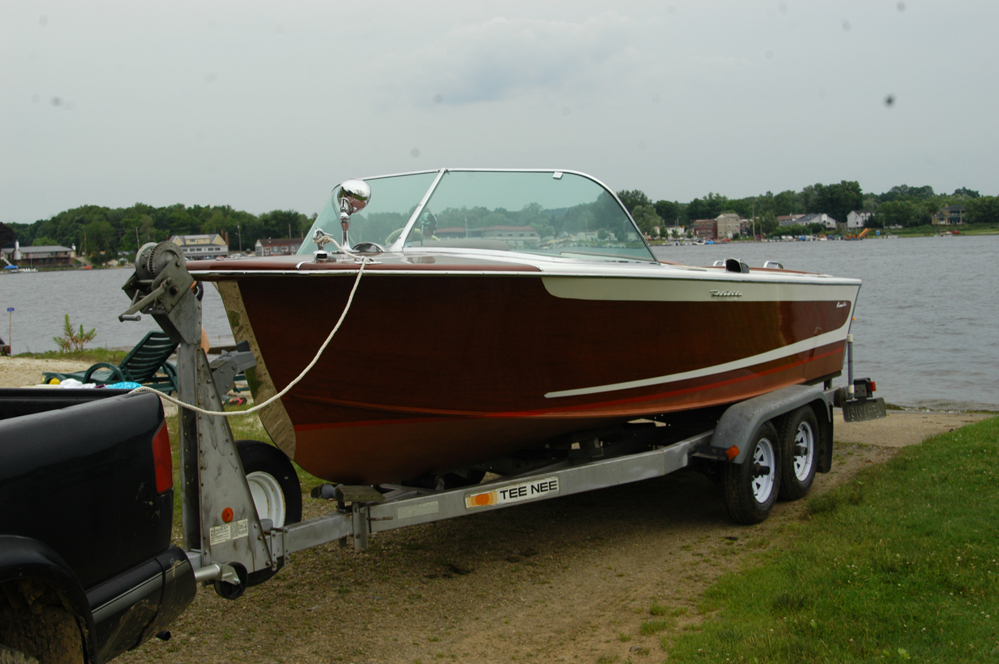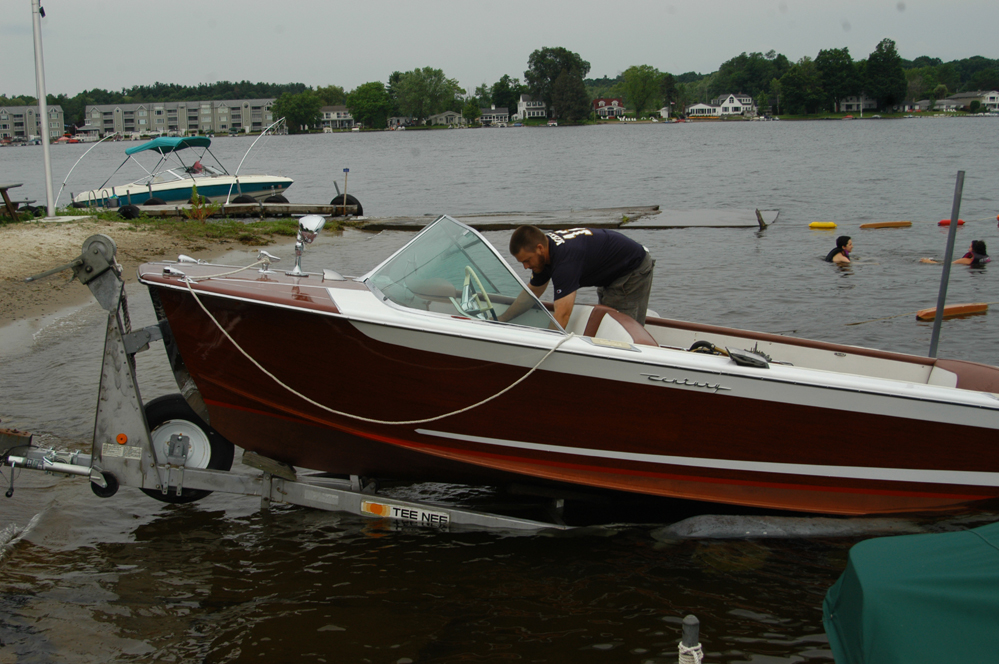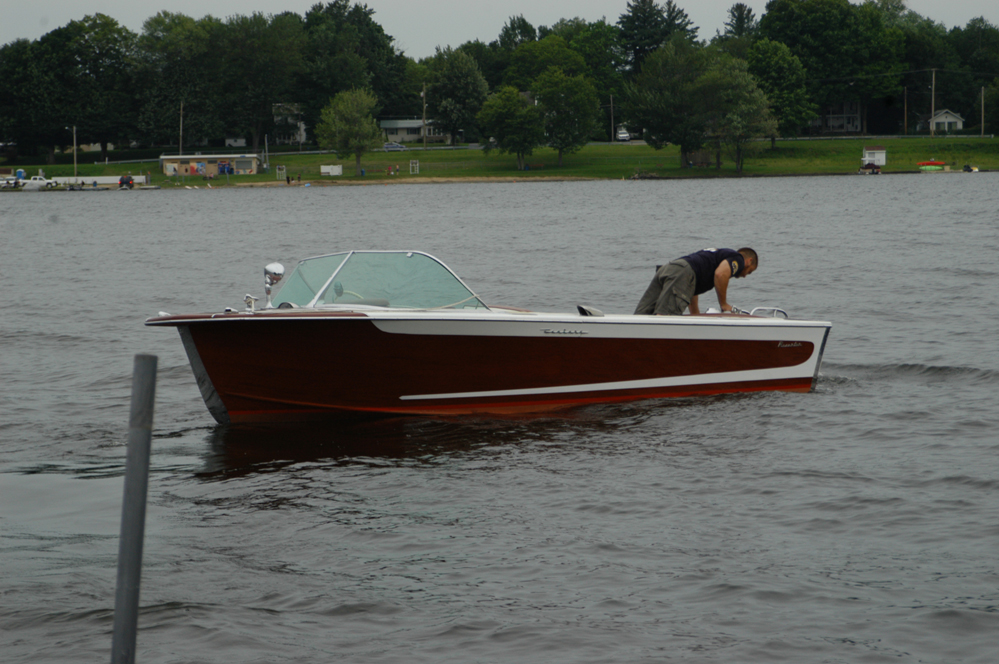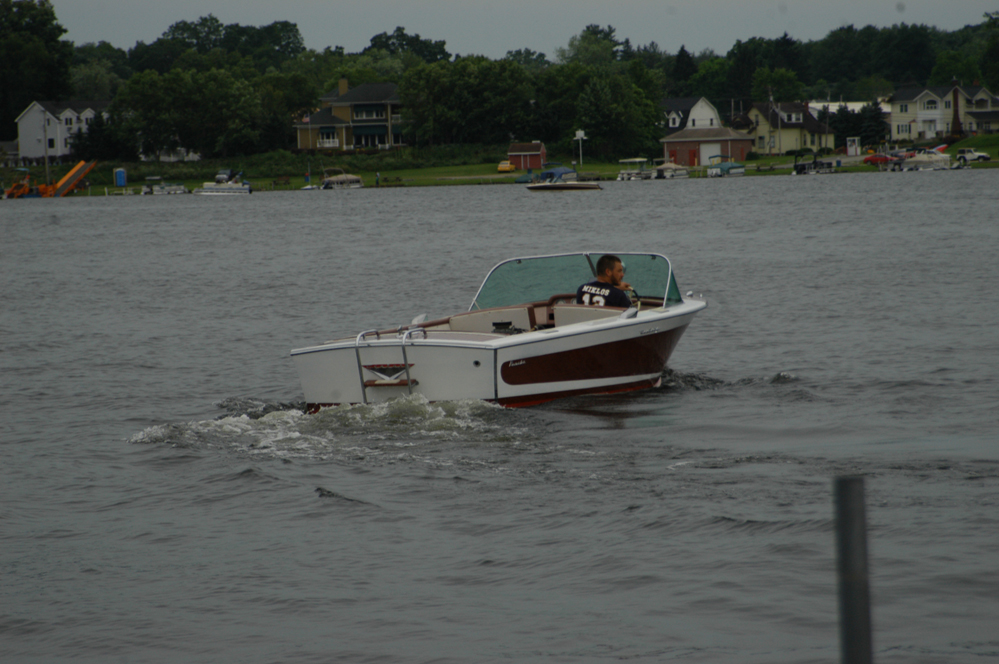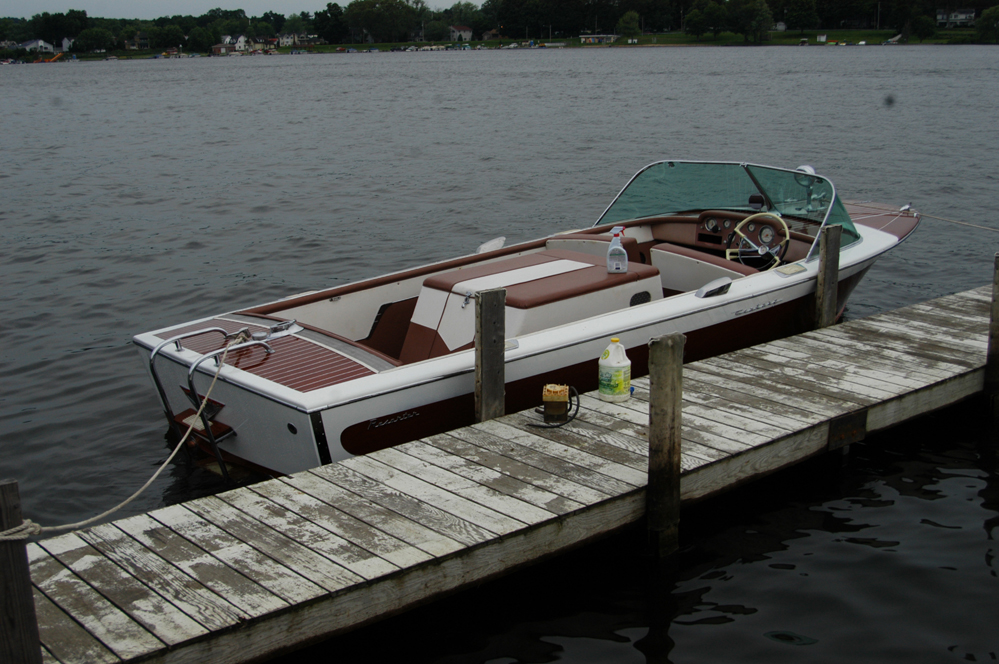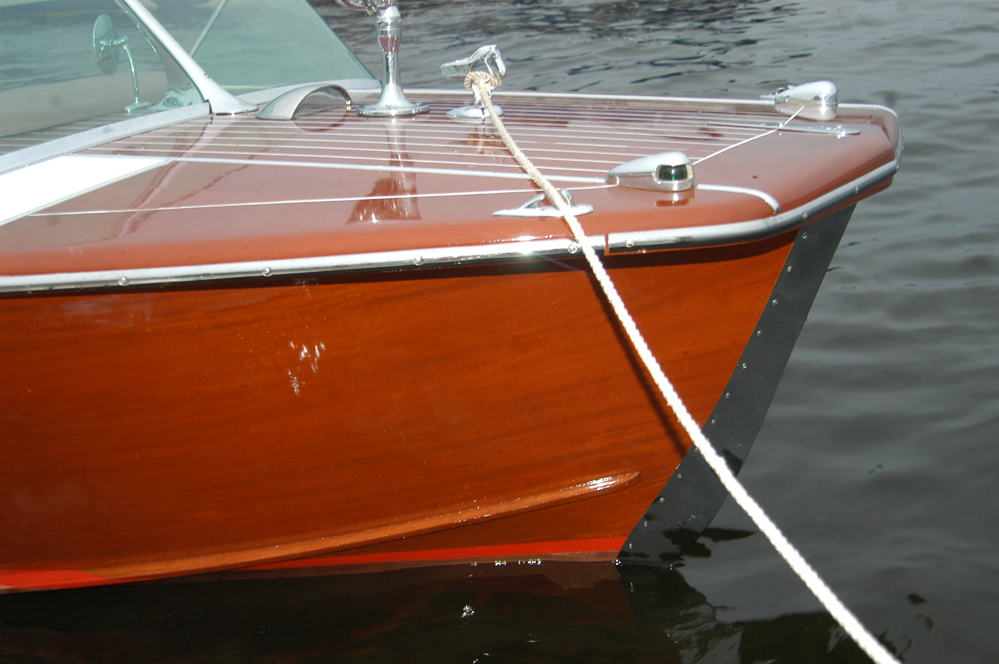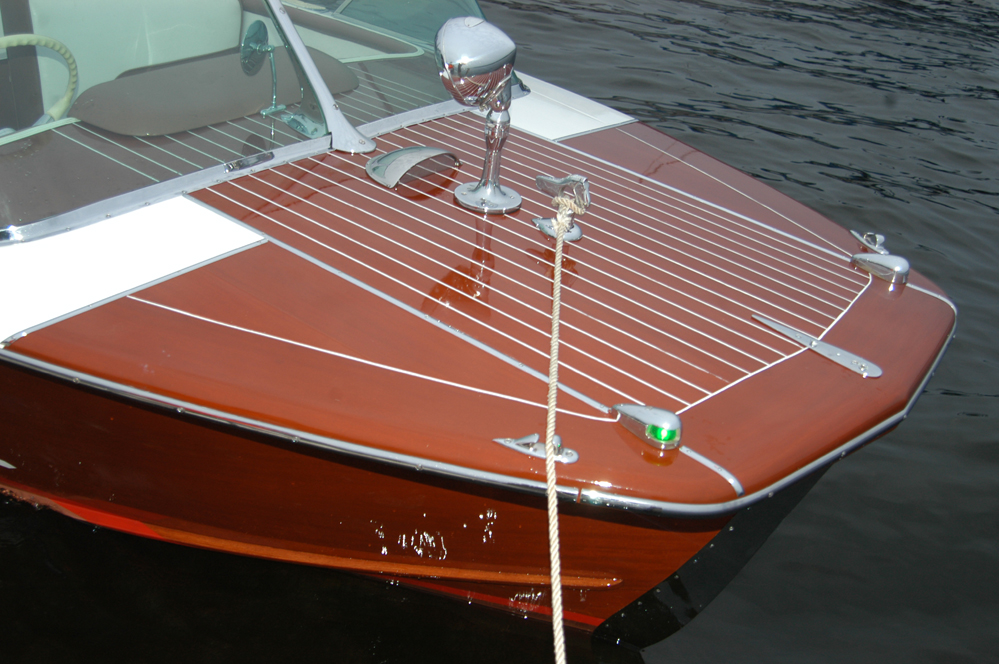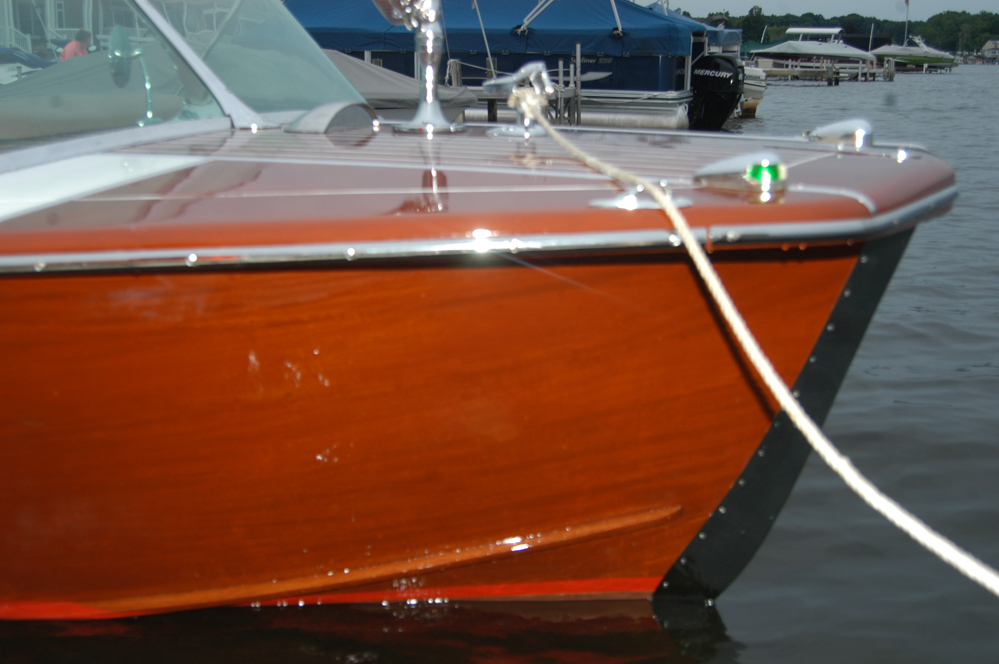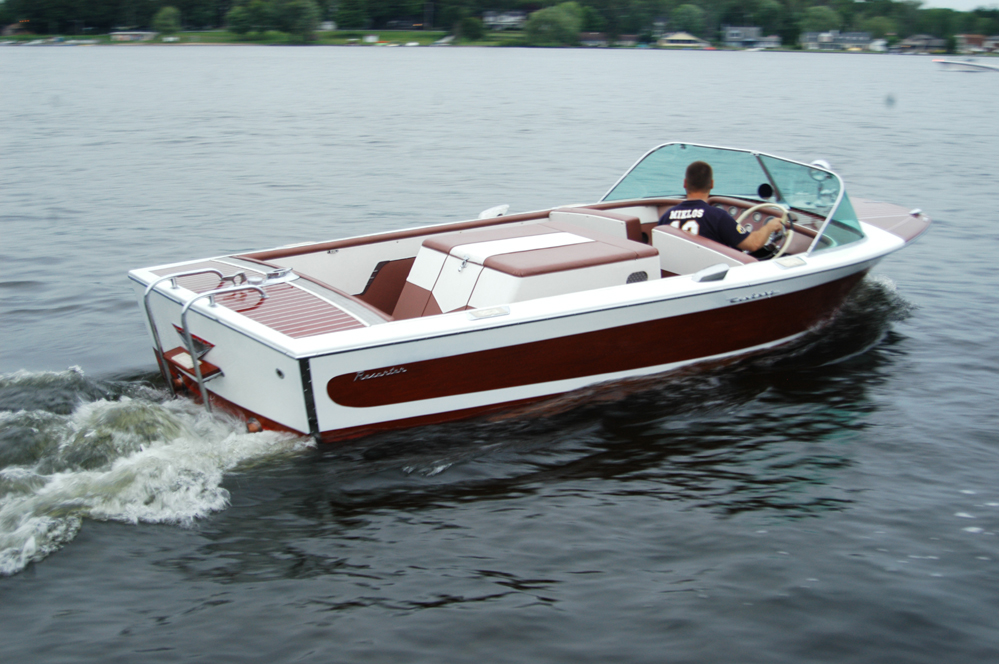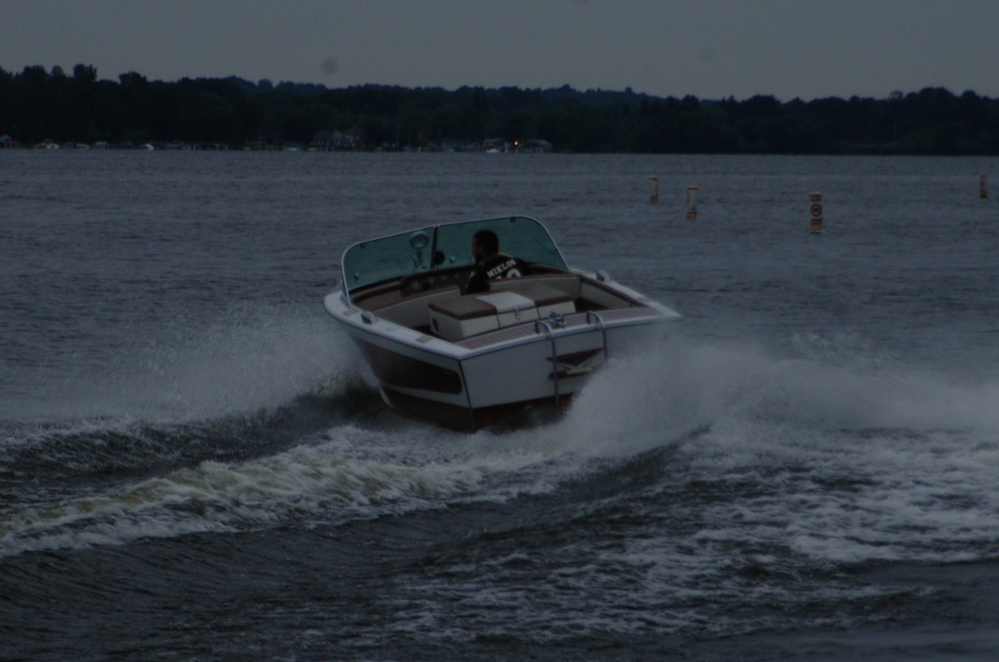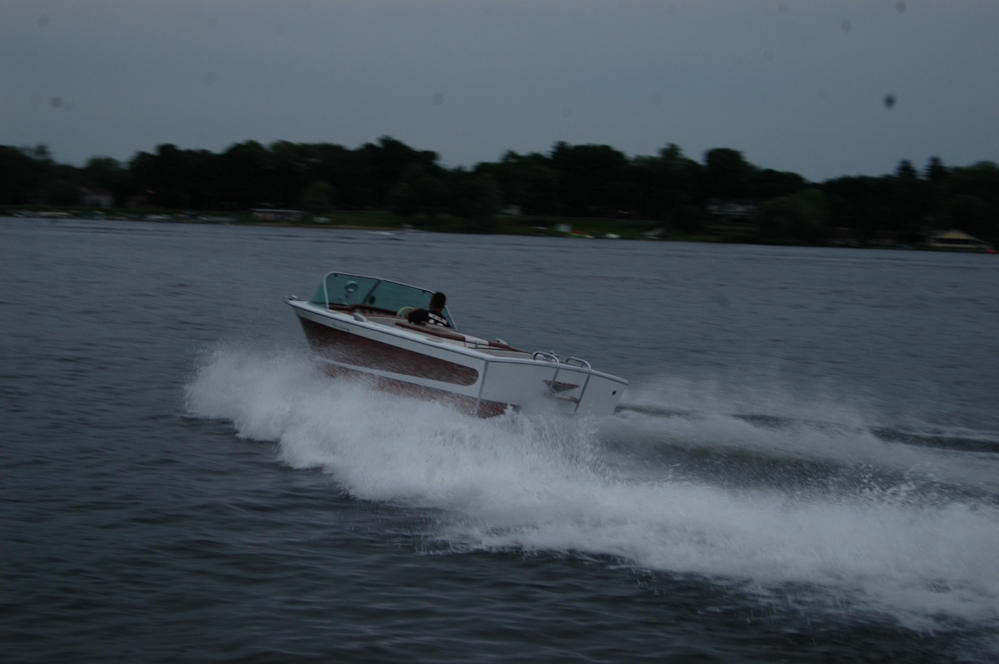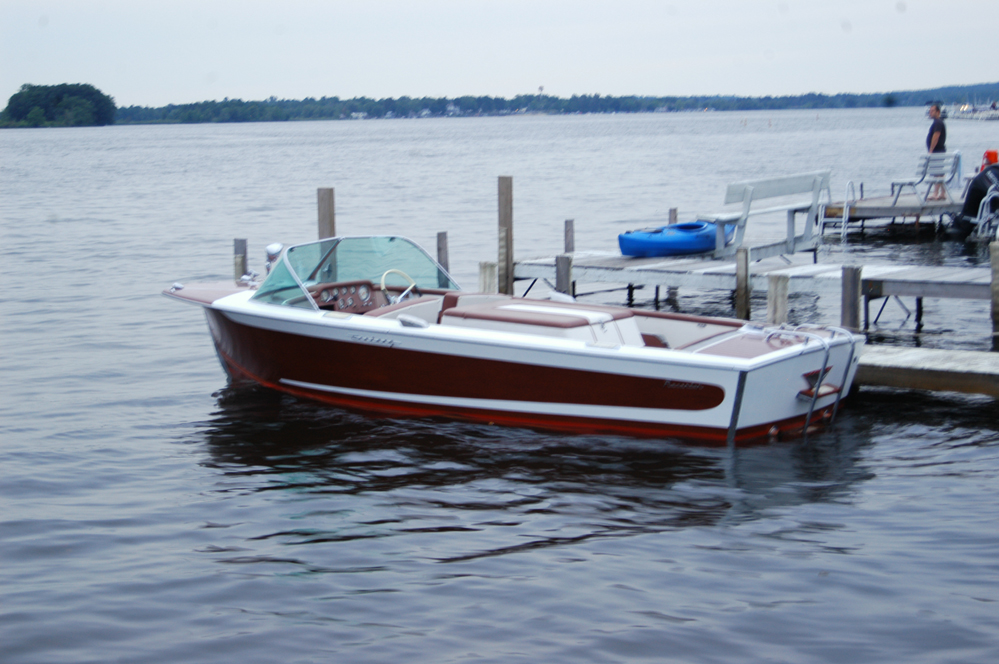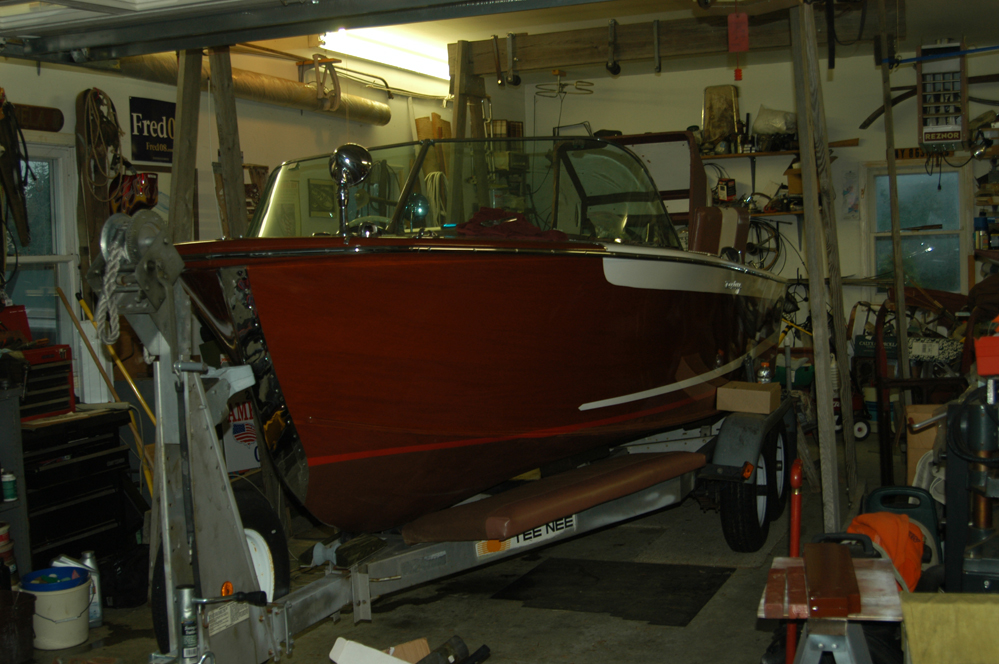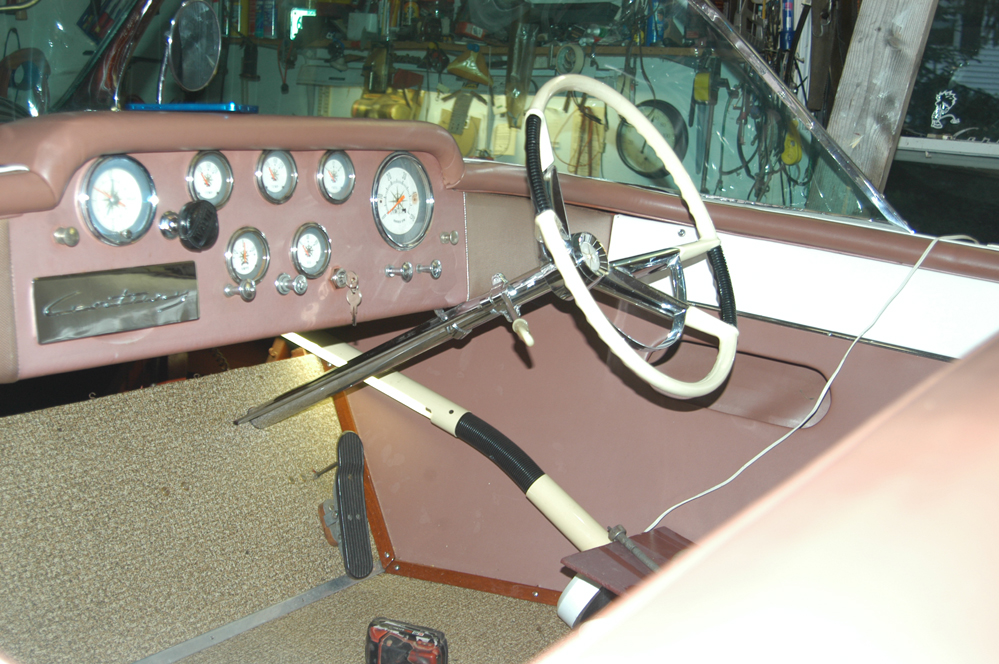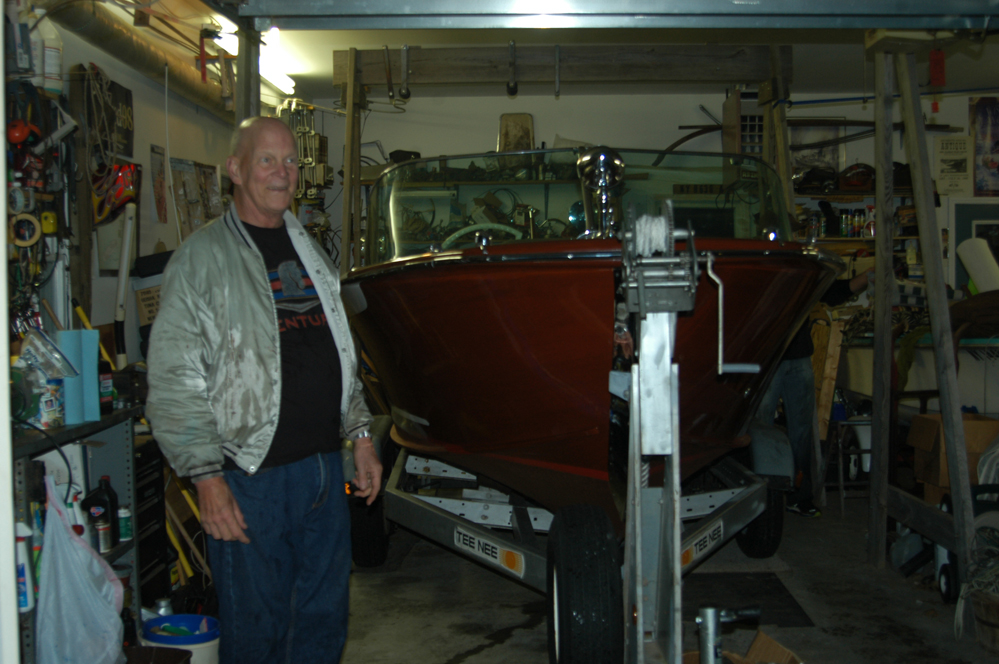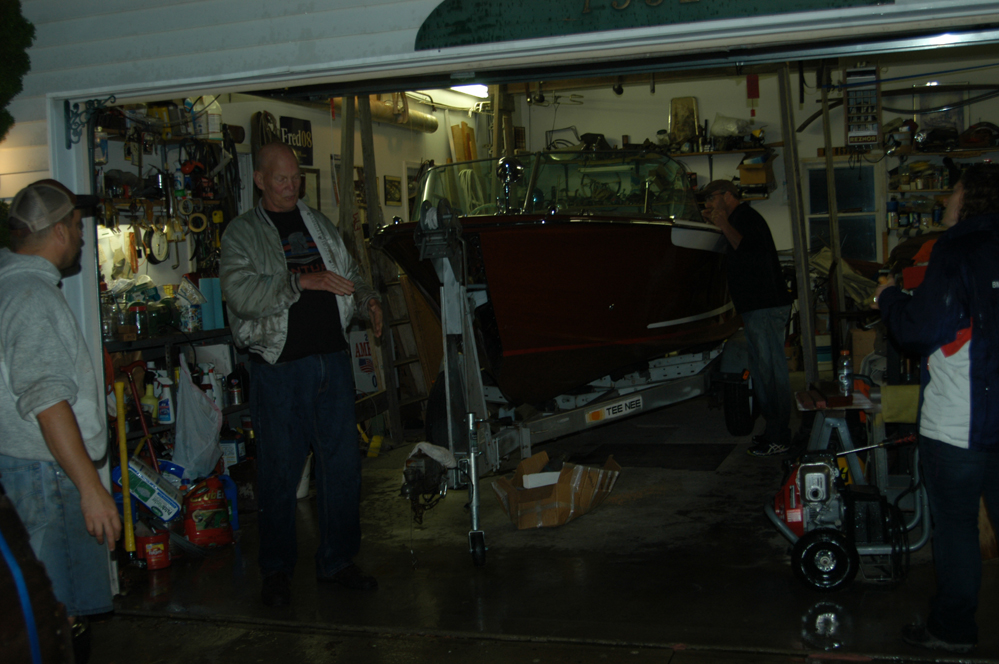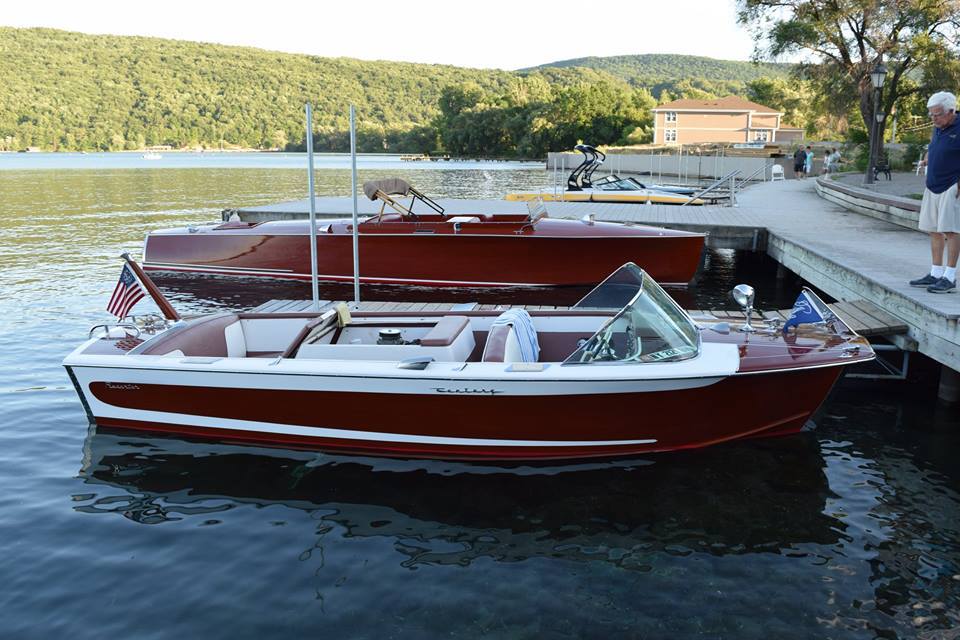 © 2015 Frank G. Miklos