The Restoration of a 1967 Century Sabre 18'.
Hull # S6752
Resotoration completion 1985.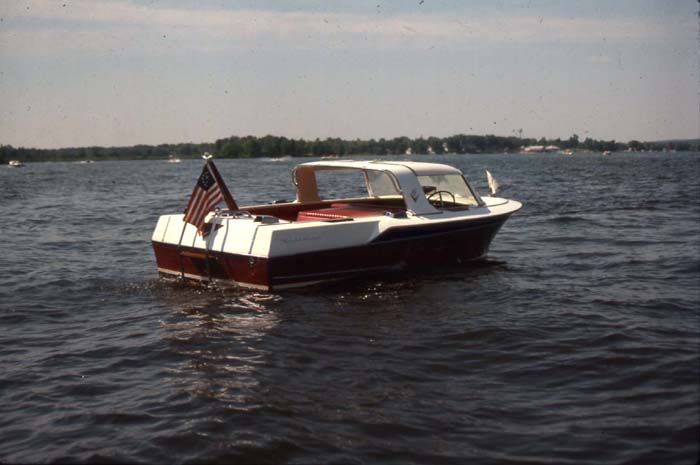 This boat was special order with white decks, white hardtop and white fiberglass... Standard 1967 Sabres had platimum vinyl decks and fiberglass was beige.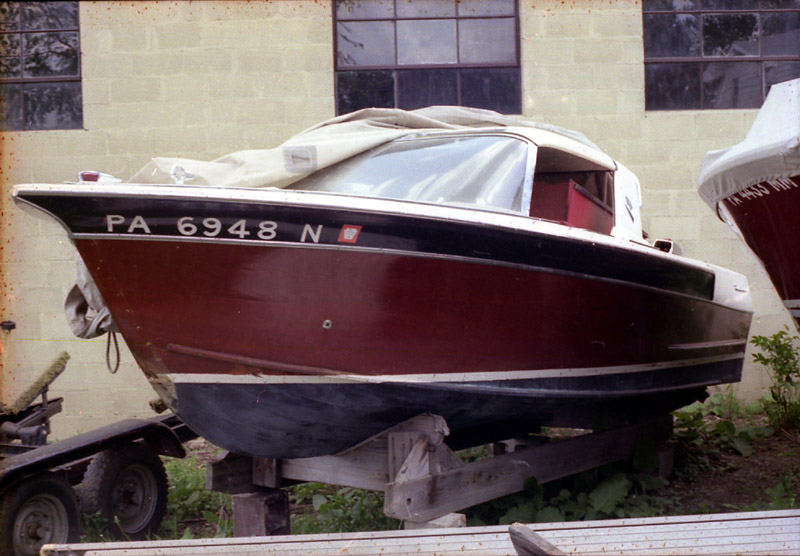 The Sabre at the Reiniman's Marina before restoration. The boat did not look bad but the bottom framwork was in poor condition.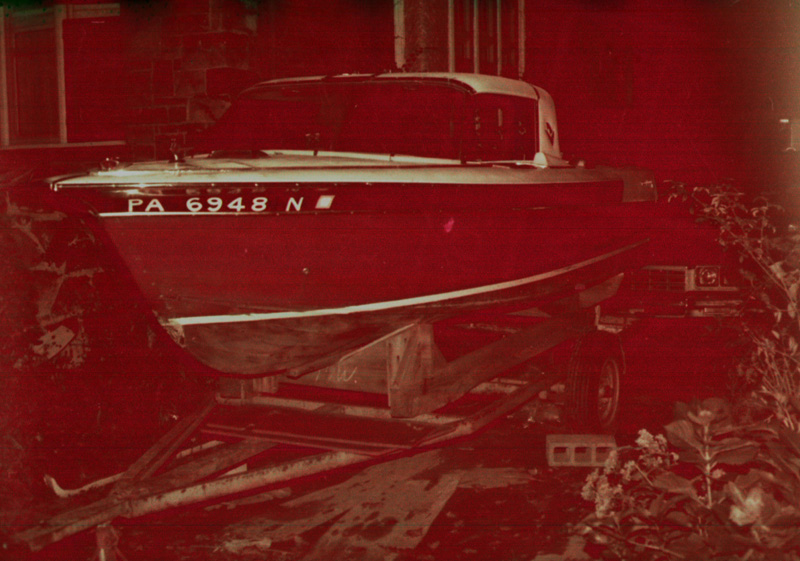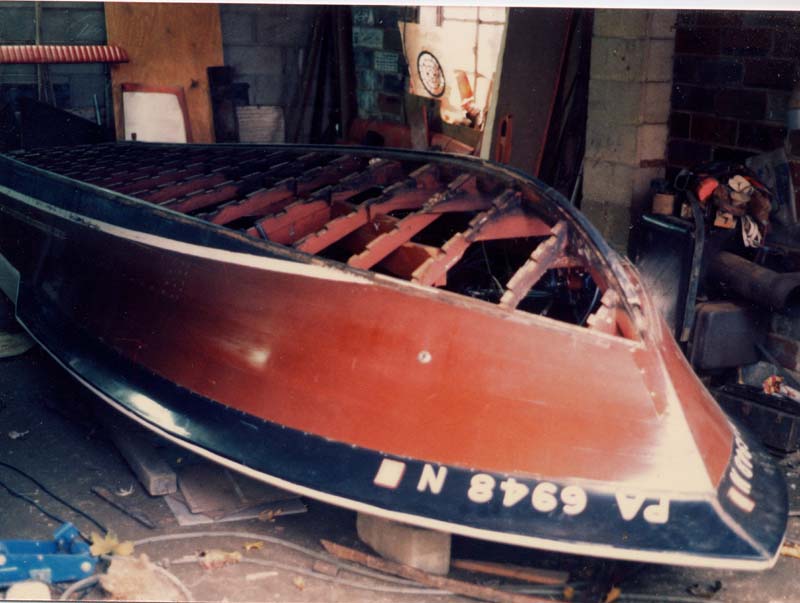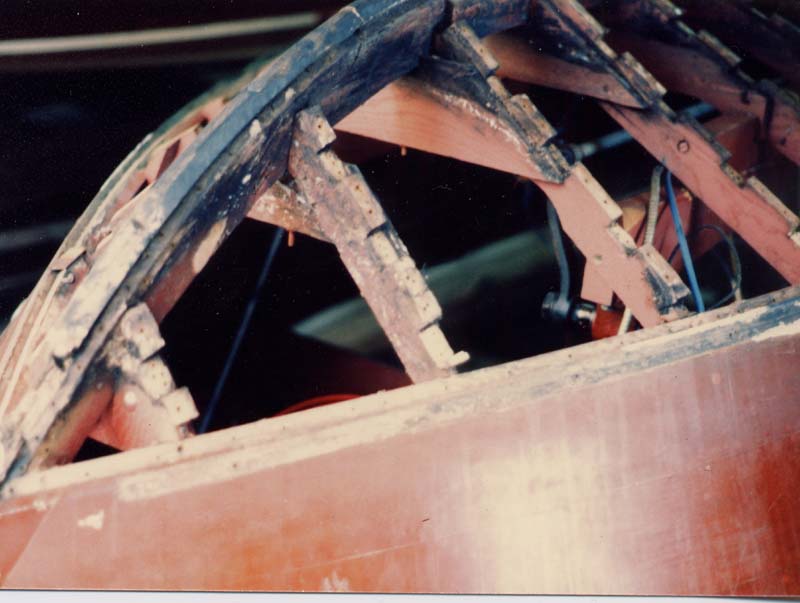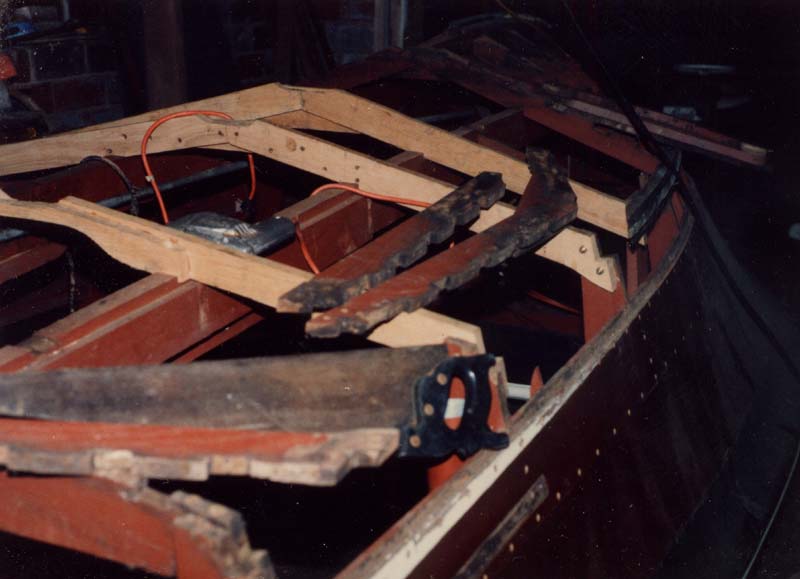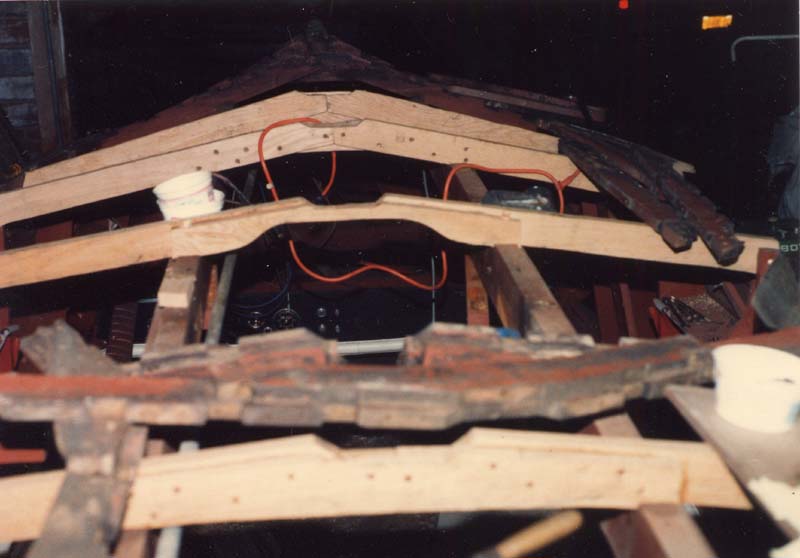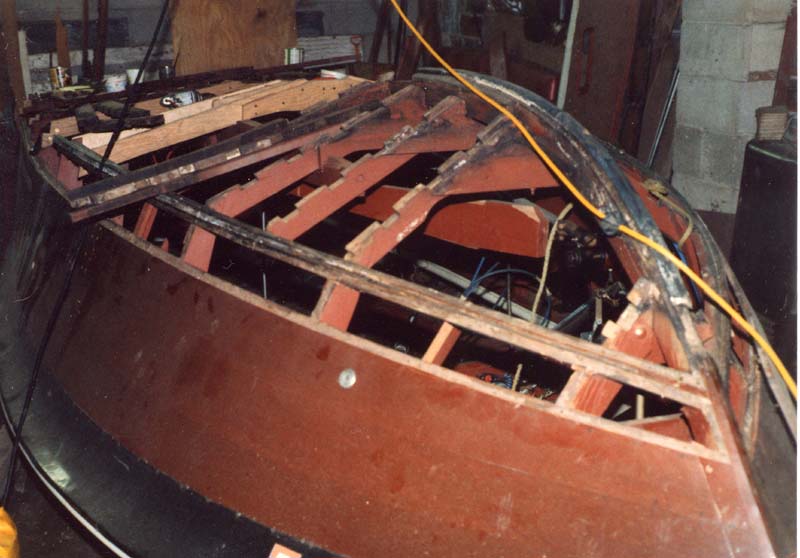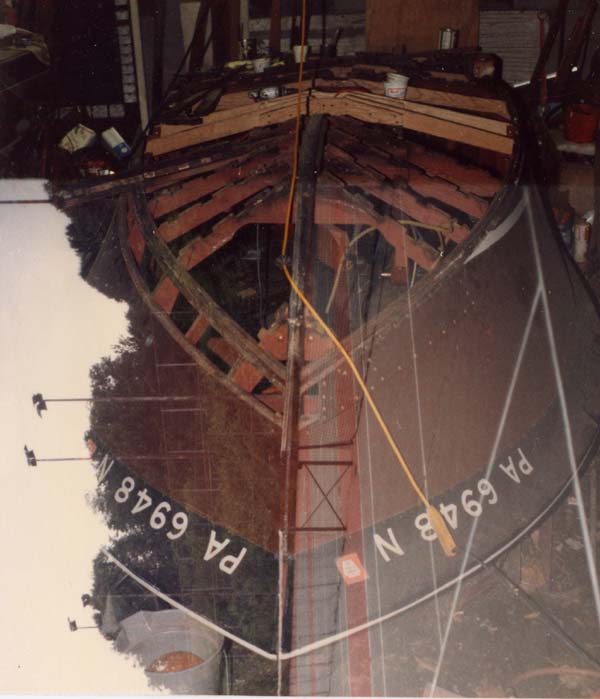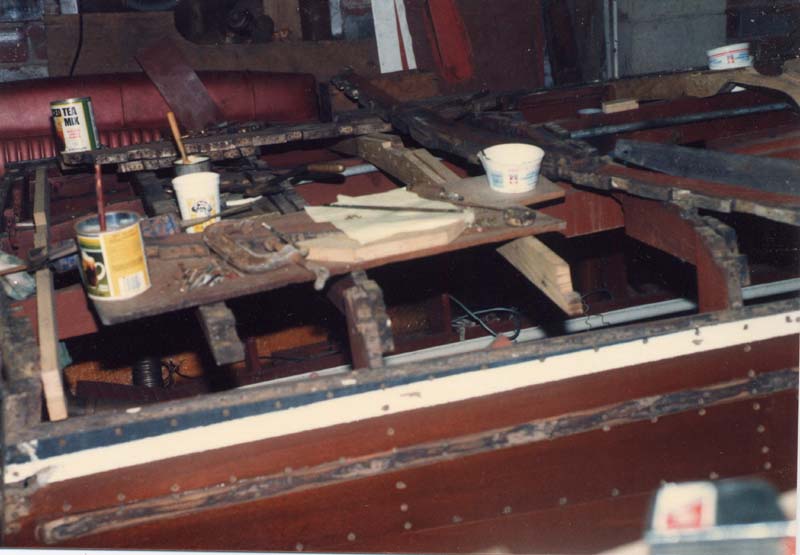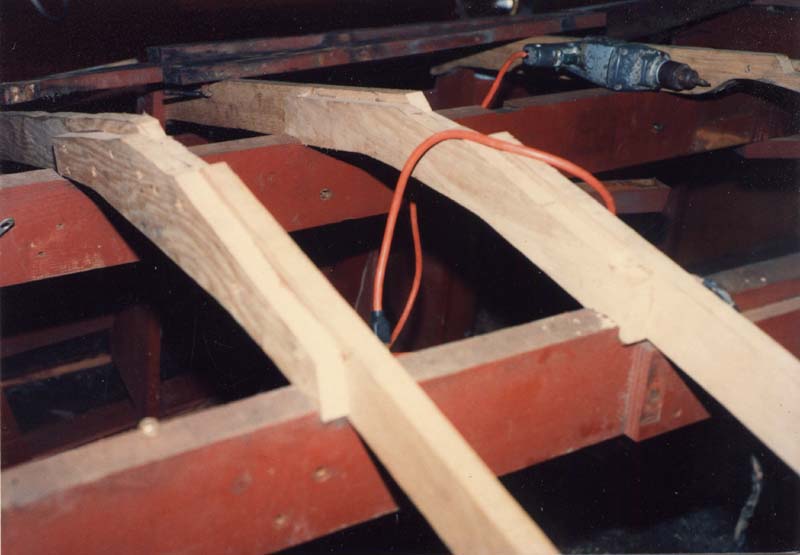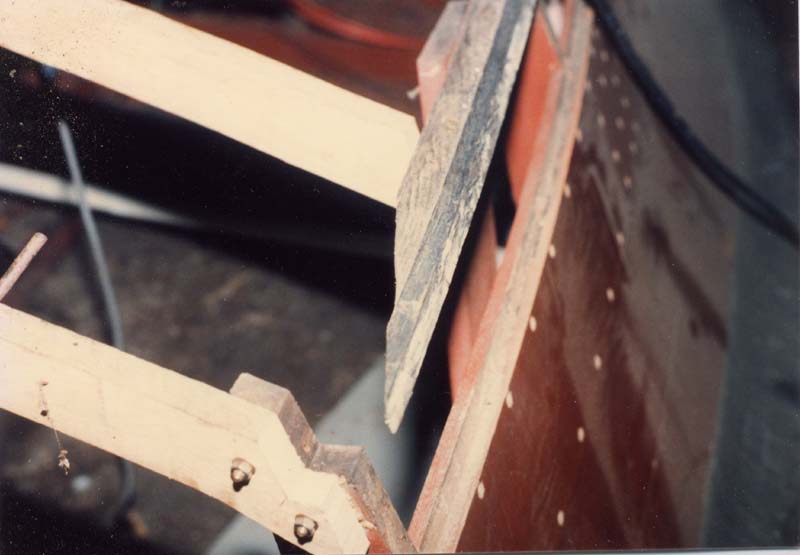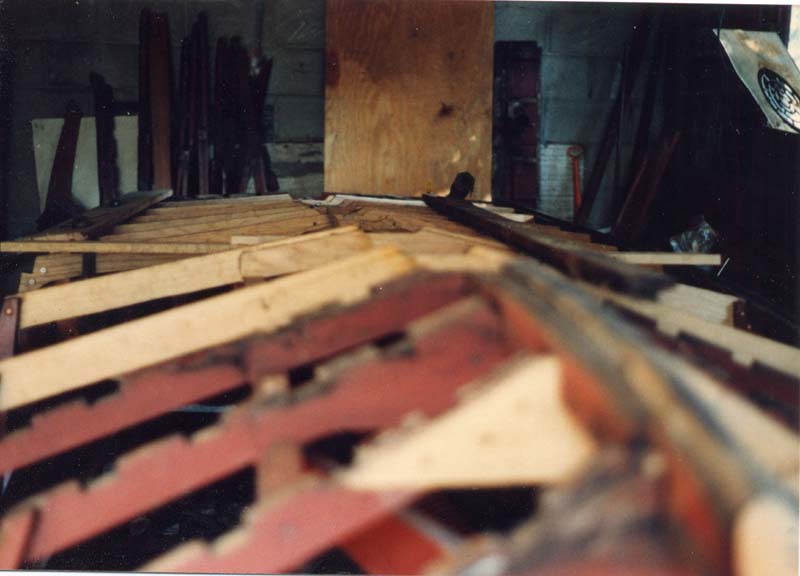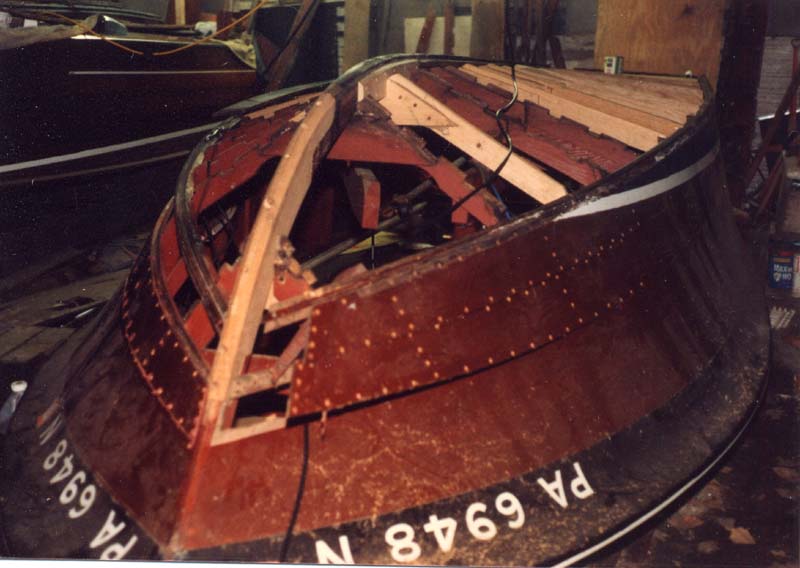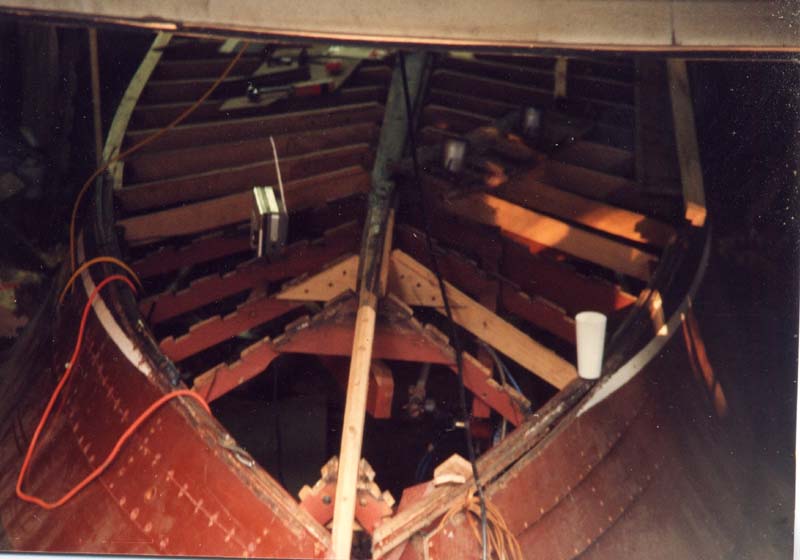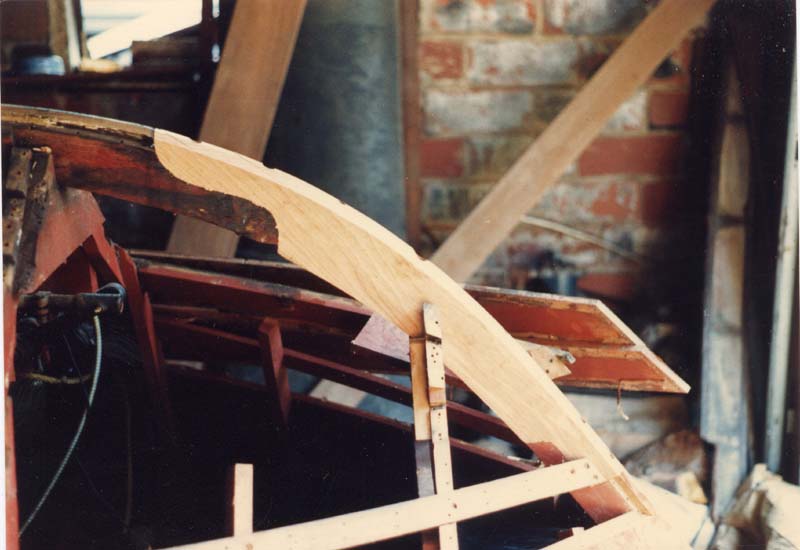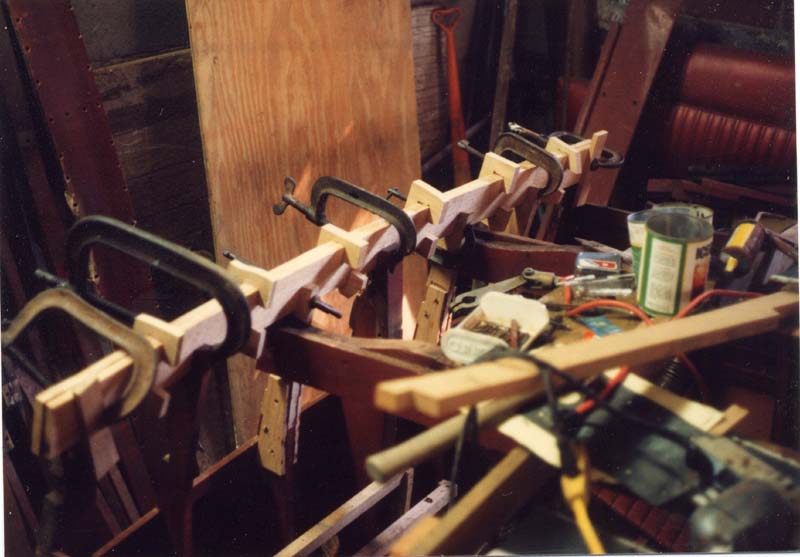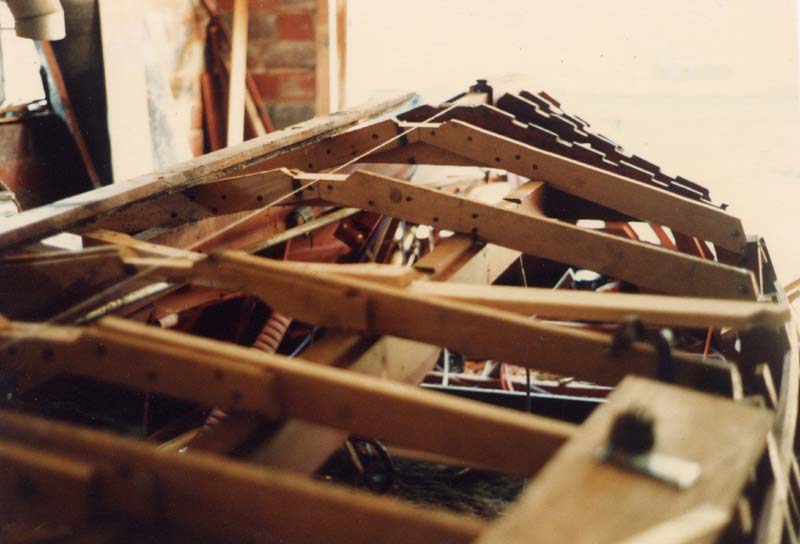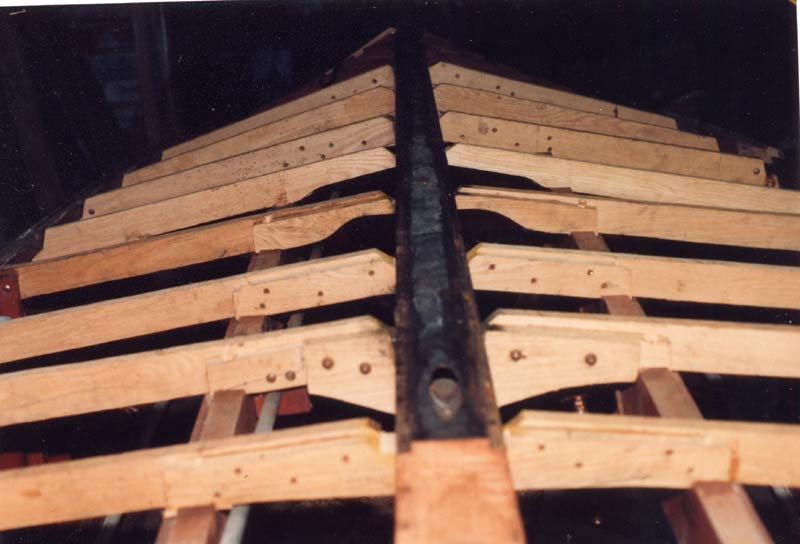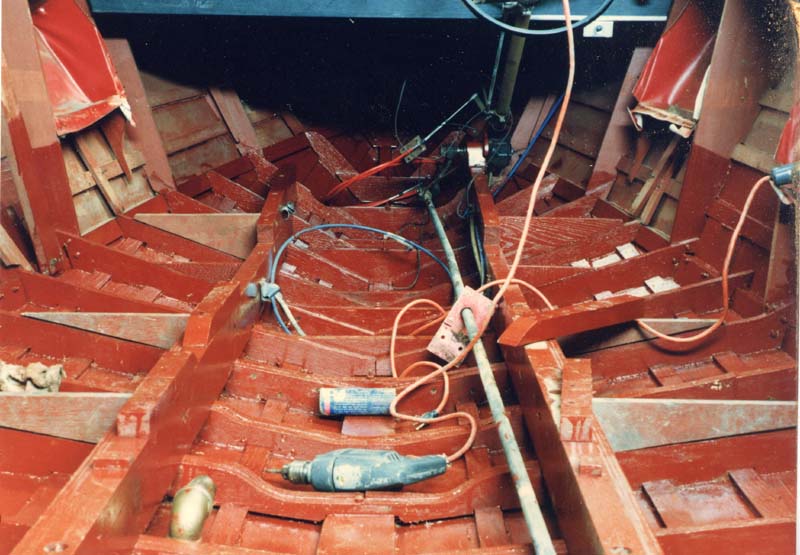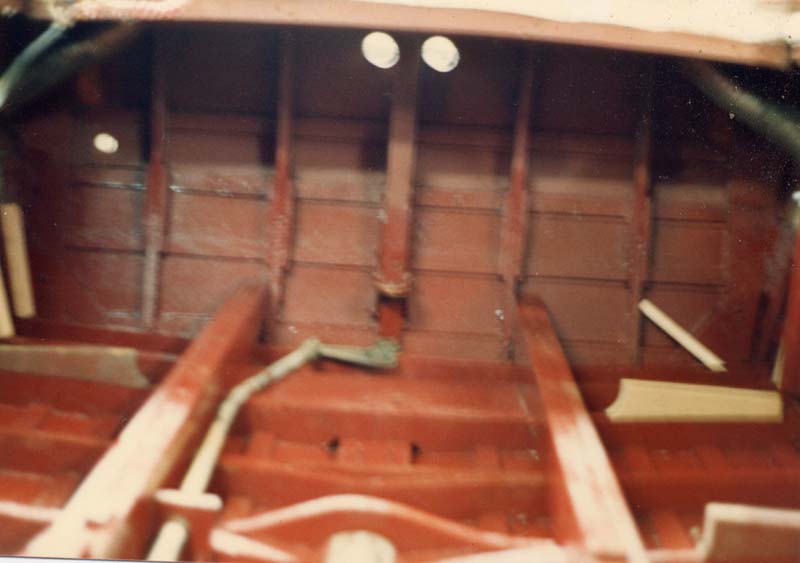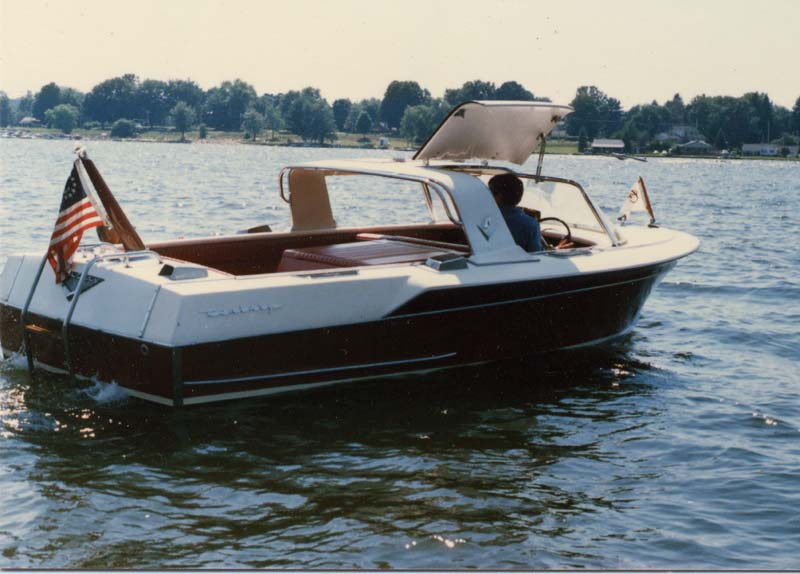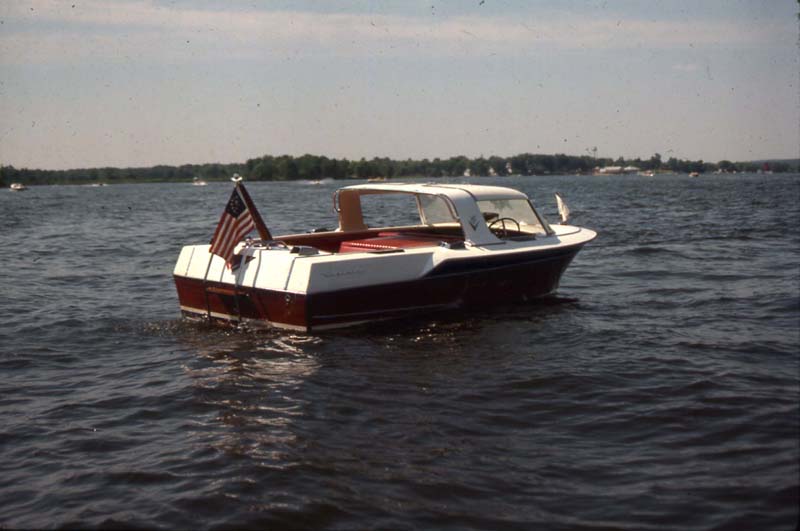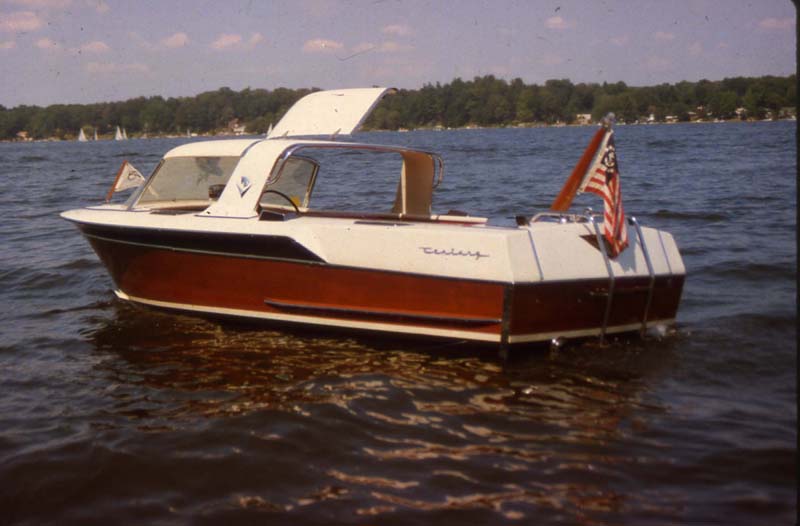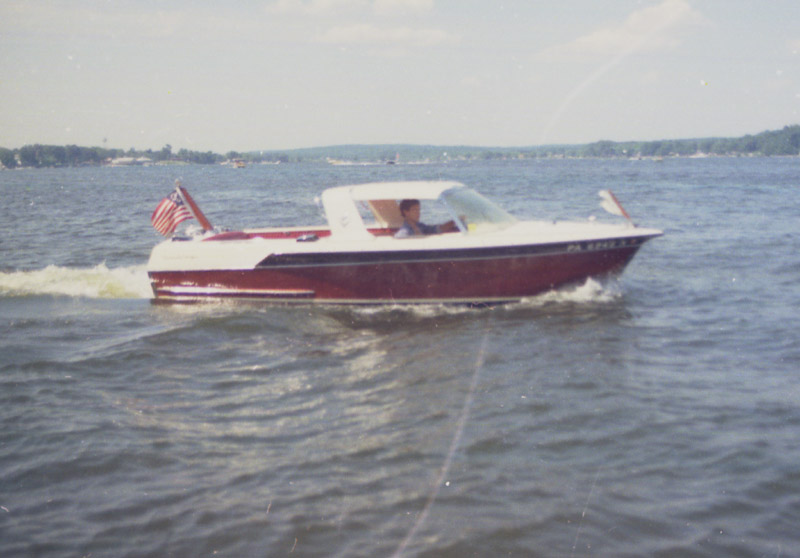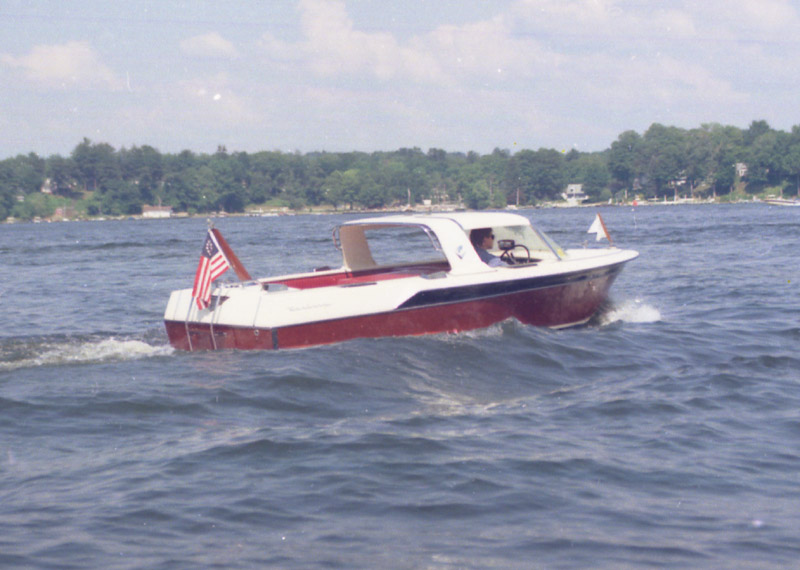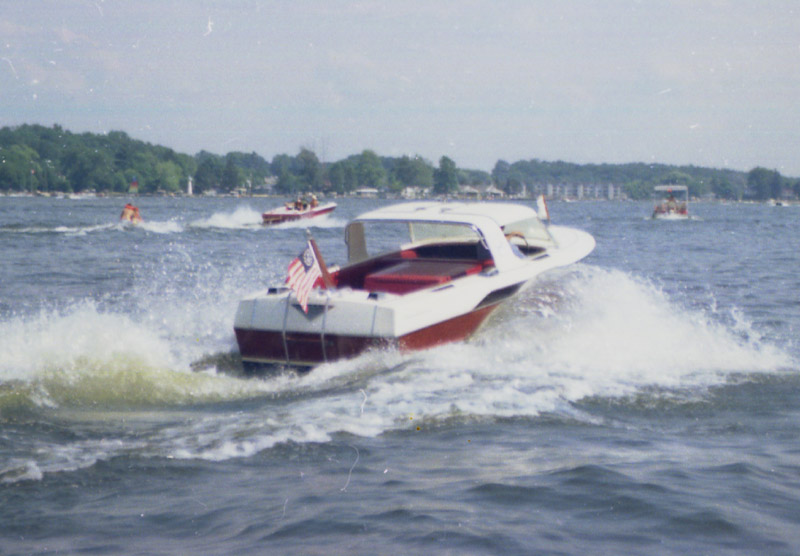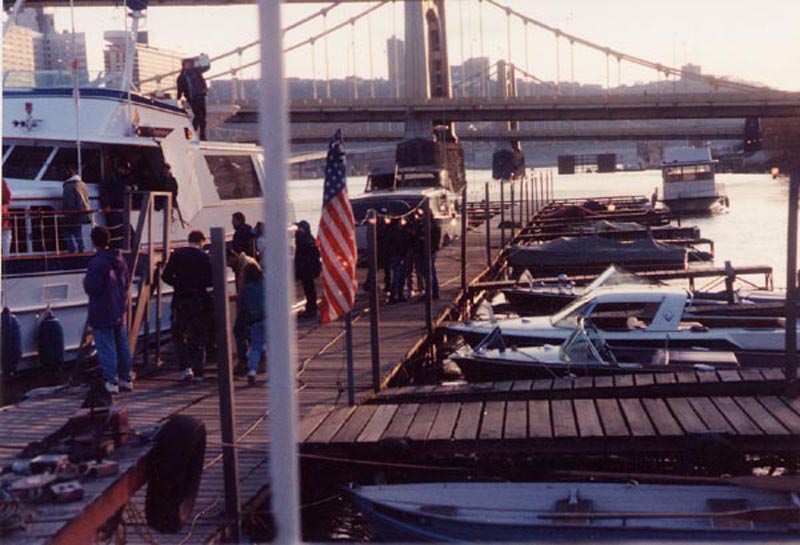 The Sabre on the set of the HBO movie Citizen Cohn filmed in Pittsburgh March of 1992.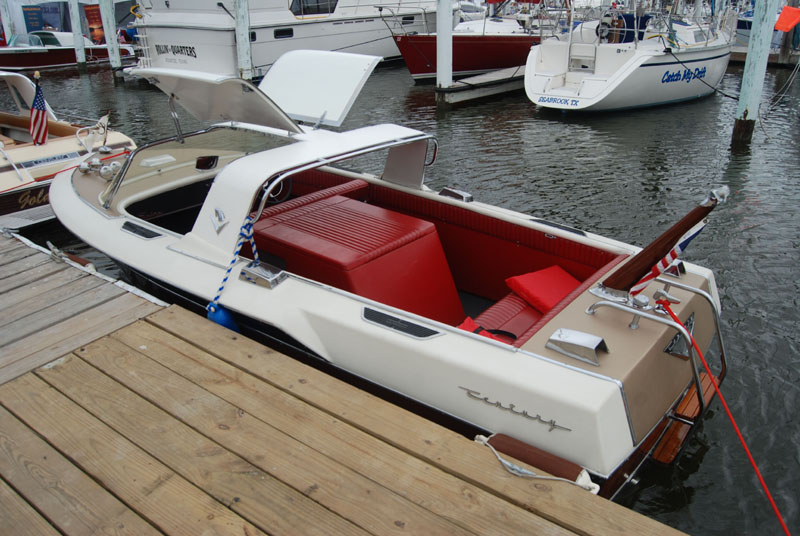 The same boat 19 years later at the Keels and Wheels Show, Seabrook TX. We had not seen the boat since using it in the Citizen Cohn Movie... We knew it went to Virginia for a while. It now resides in Texas. The boat has been taken very good care.. Someone along the way has replaced the vinyl on the decks with the incorrect color... the boat was special ordered with white vinyl as well as white fiberglass. Other than that it still has the original interior, has not been down to the bare wood and is still very water worthy... The Boat Life Life Caulk is still very tight...