The Restoration of a 1960 Century Resorter 16' 1960-1961
Restoration was done by Chuck Miklos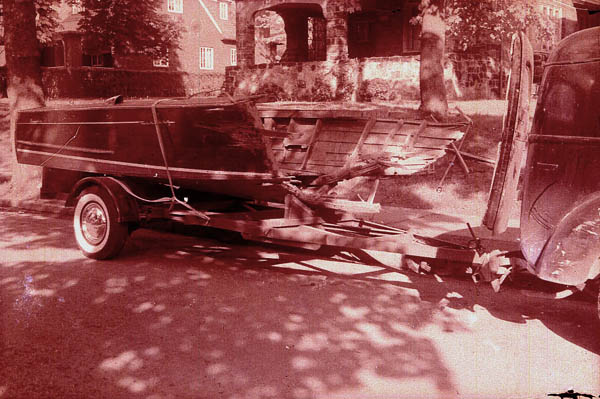 Above and below the boat before restoration. The boat crashed into an old lock wall on the Allegheny River in Pittsburgh. The boat had 6 hrs on the hull before the crash. The boat was actually a 1958 model but was Restored to a 1960 model. Some parts, for the restoration, were purchased from the factory. At completion of this restoration, this boat was the boat with the most damage to be restored to be put back into service that the Century Boat Company Knew of. A copy of this photo and a photo of the restored boat was hanging at the Century Boat Company for many years. The first two photographs were dated May 11, 1960.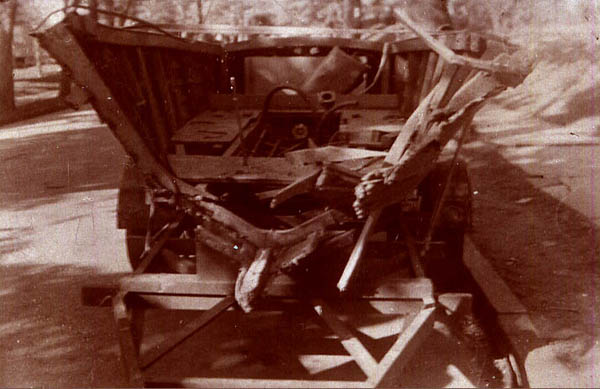 The boat with the new stem, forfoot, frame #1, frame #2 and the shear clamp.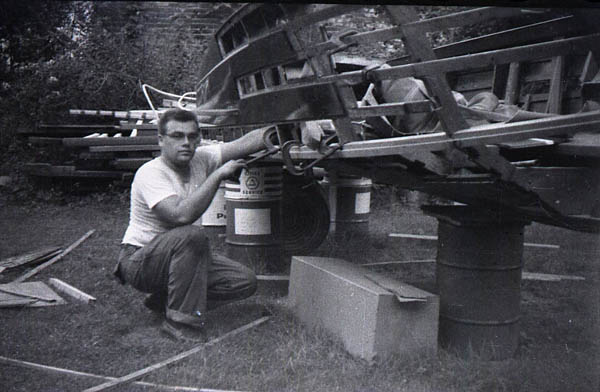 Installing the new starboard chine.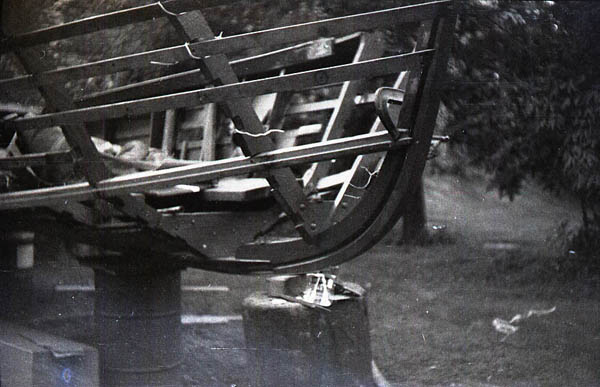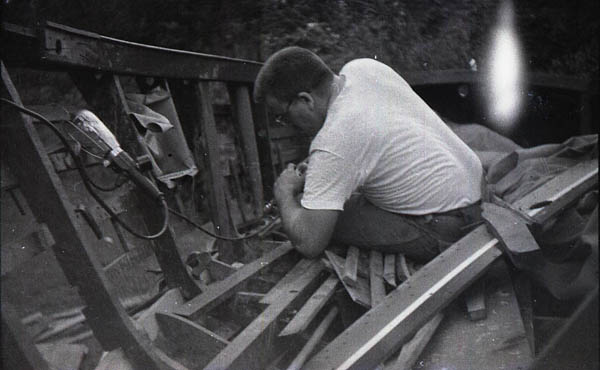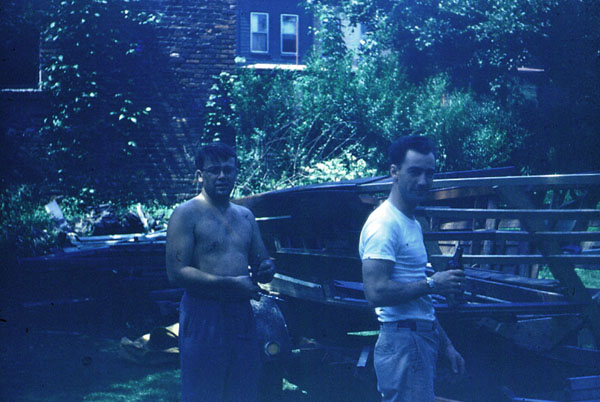 Starboard chine installed and rear chine plank reinstalled. This photo is dated July of 1960. This photo from a Kodochrome slide.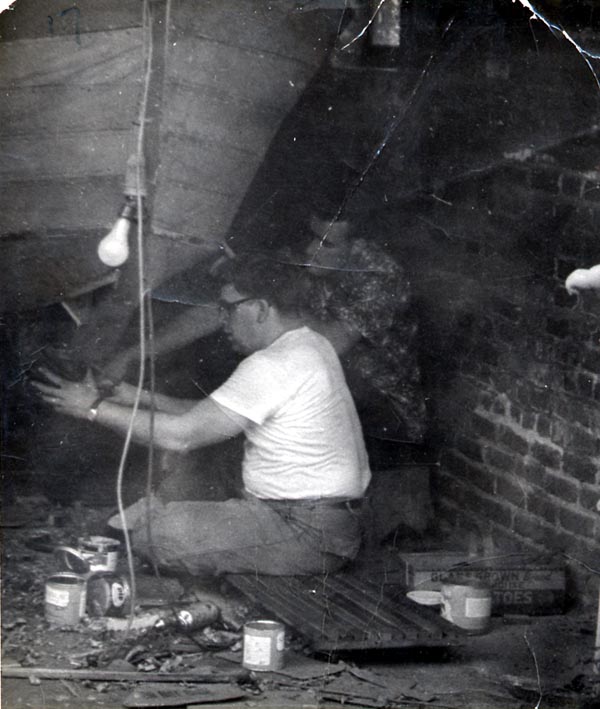 All the hull side planks and new chines are all installed, and working on replacing the broken bottom planks.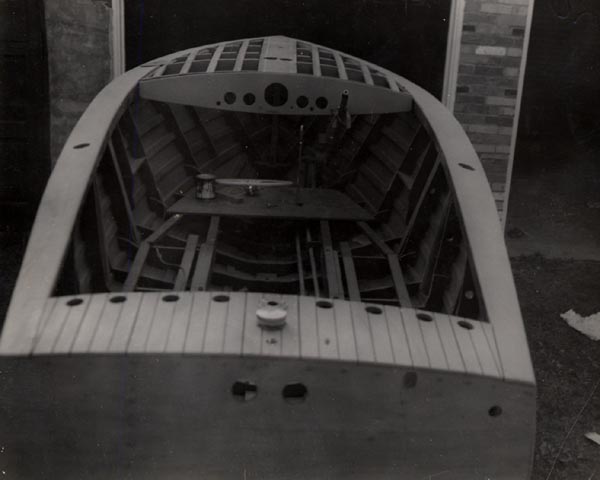 Above and below, the hull being perpared for varnish.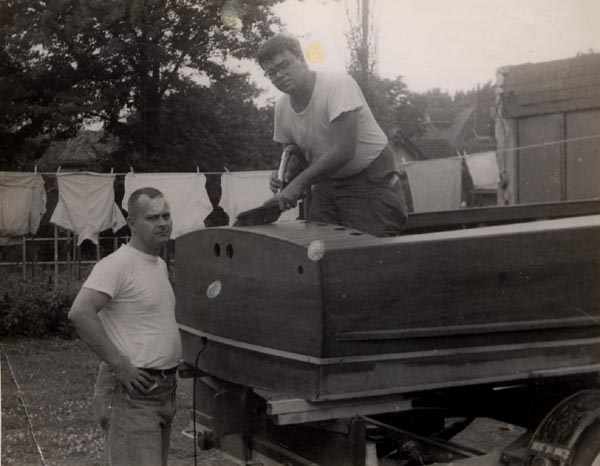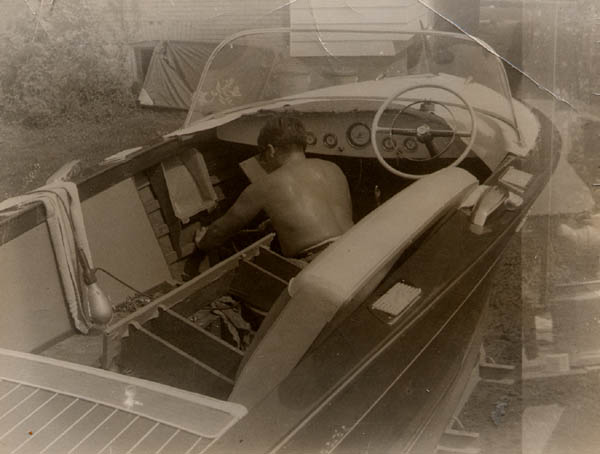 Working on installing the interior.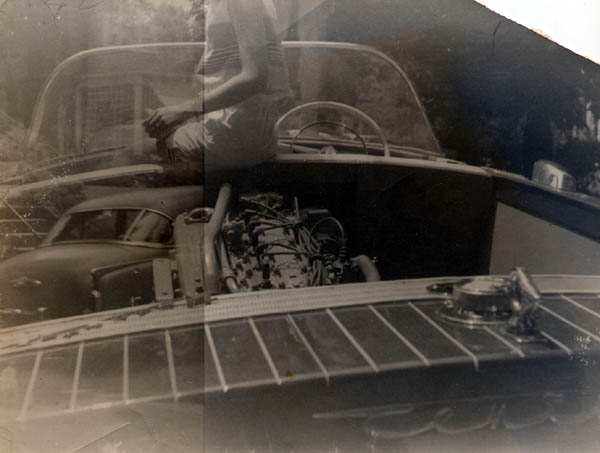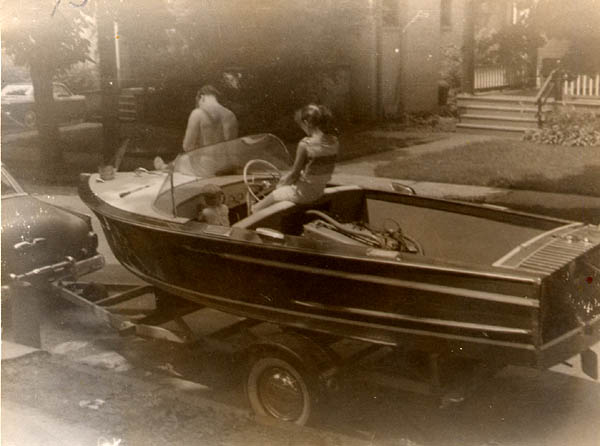 Above and below, finishing the boat , the white stripe still has the masking tape, these two photos are dated August 1961.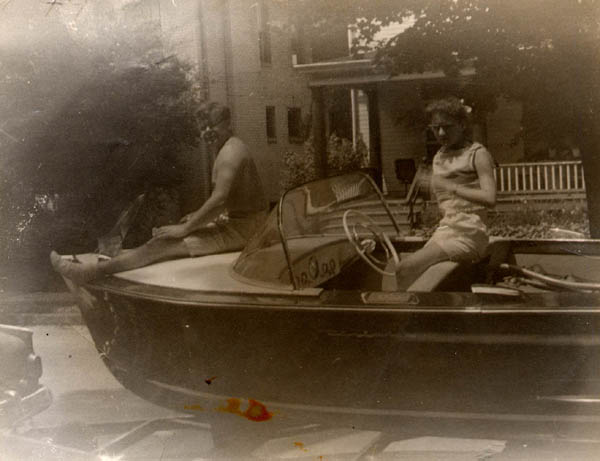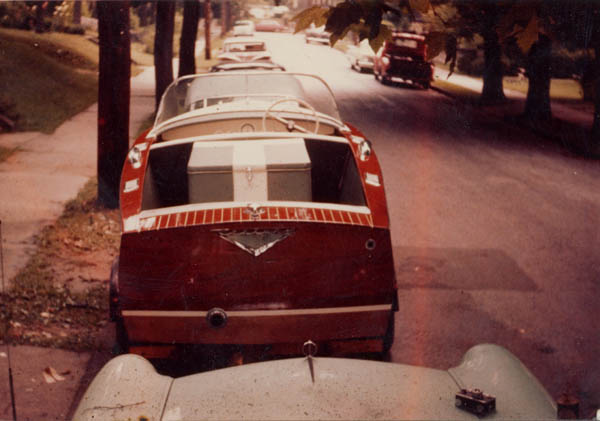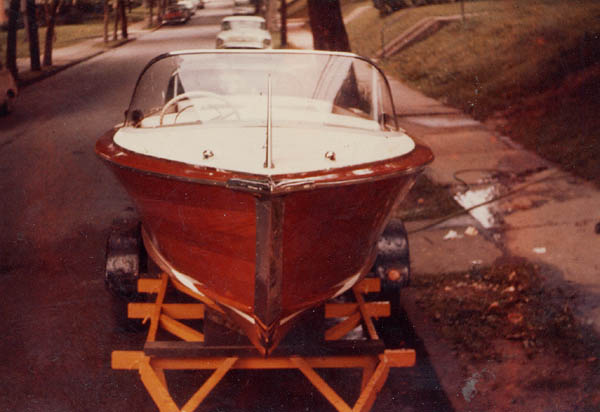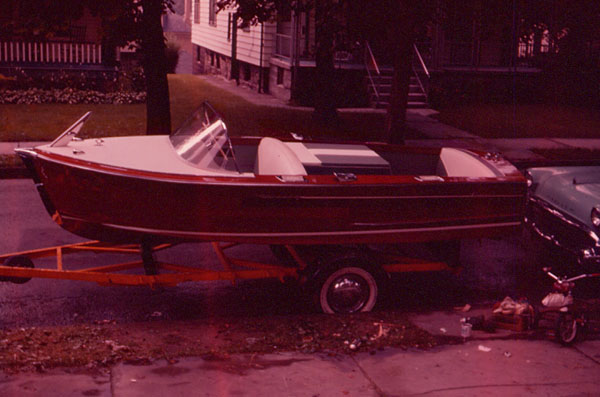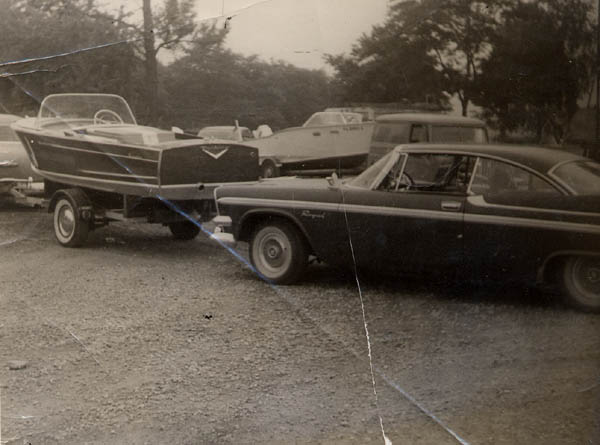 Getting ready for launching.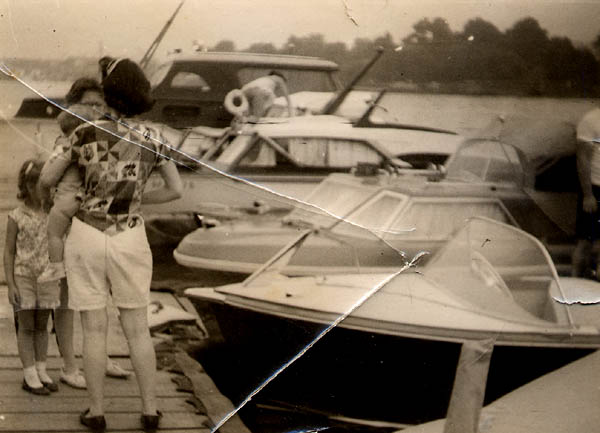 In the water at dock just after restoration was completion.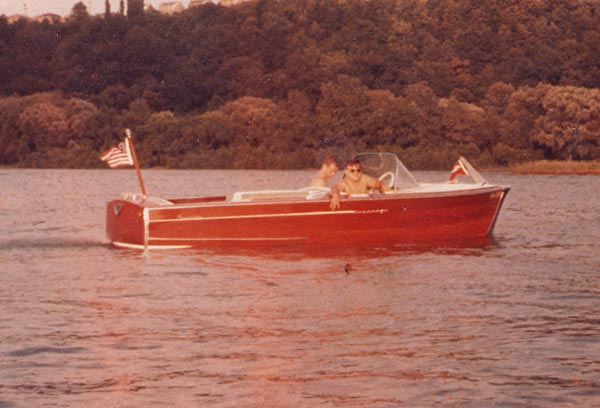 August of 1961, the boat in the water. This and the next two photos from a Ektachrome slide.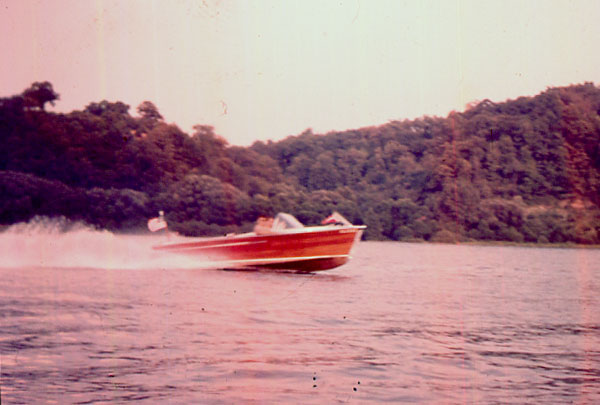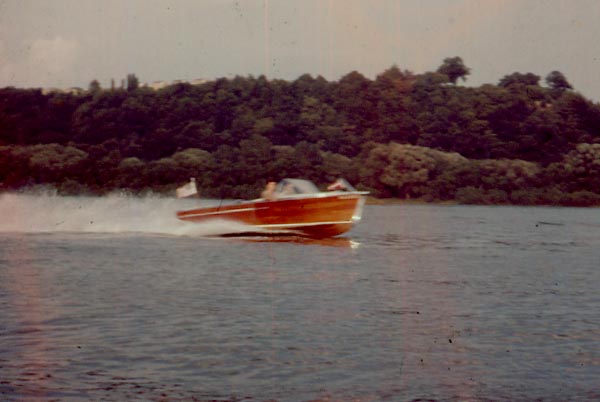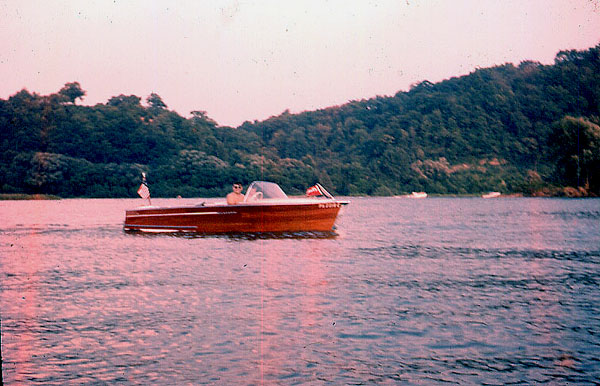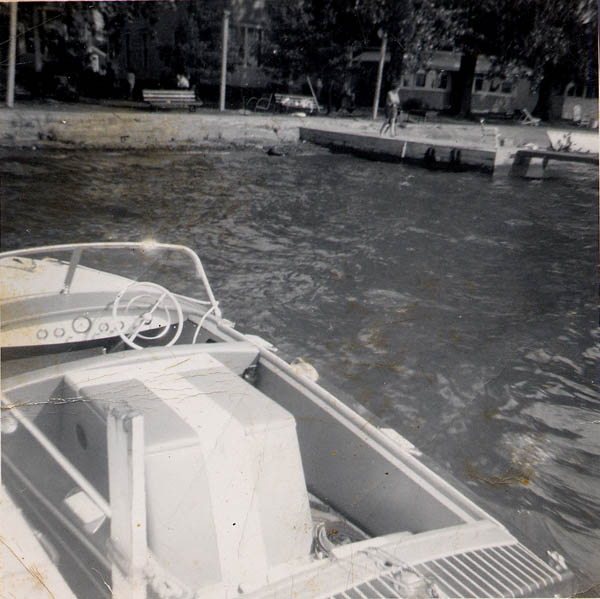 Summer of 1962 after changing the windshield. Originally an earlier windshield was on the boat. The correct style was installed for the 1962 season. Also cockpit roll was added.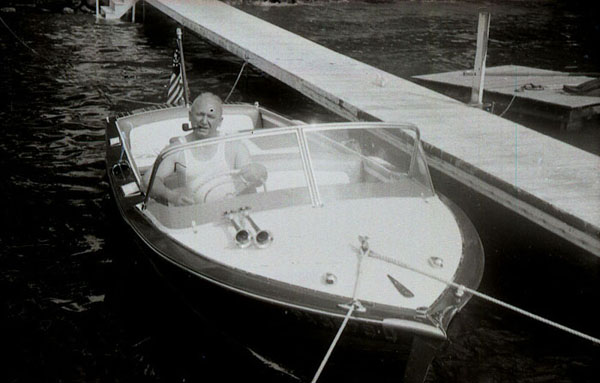 Also during that summer air horns were added.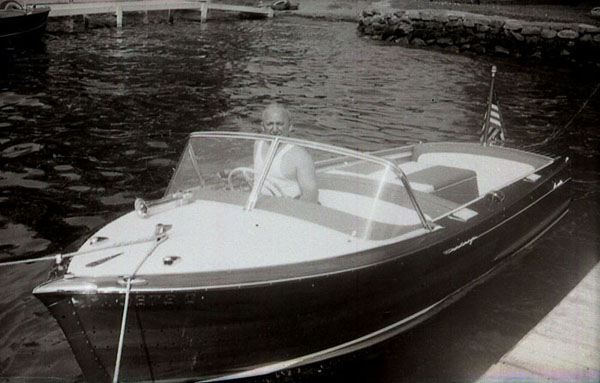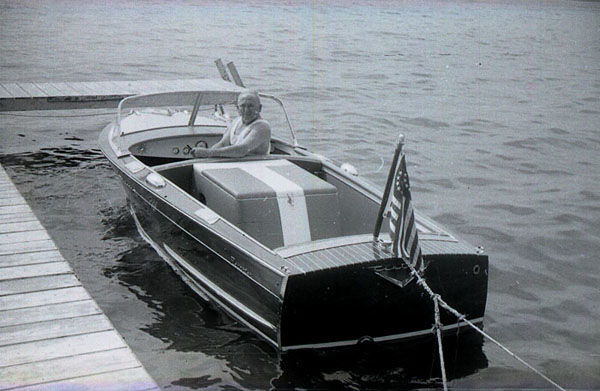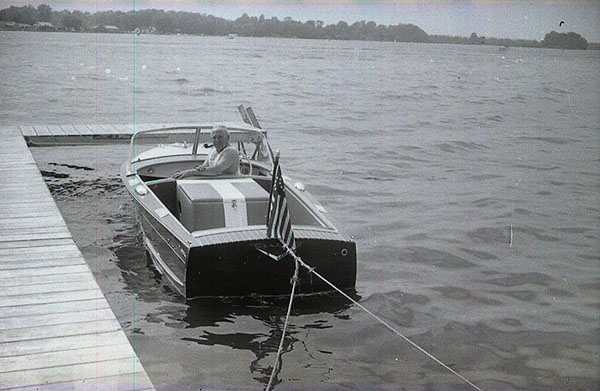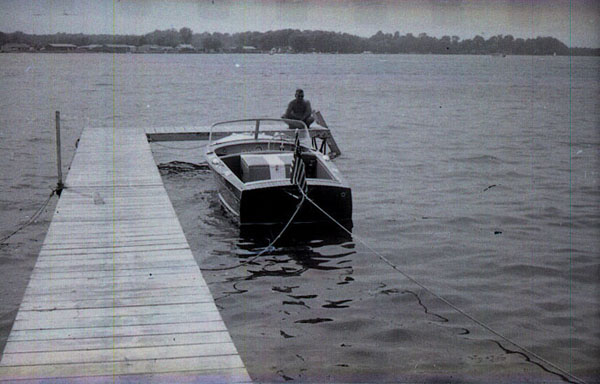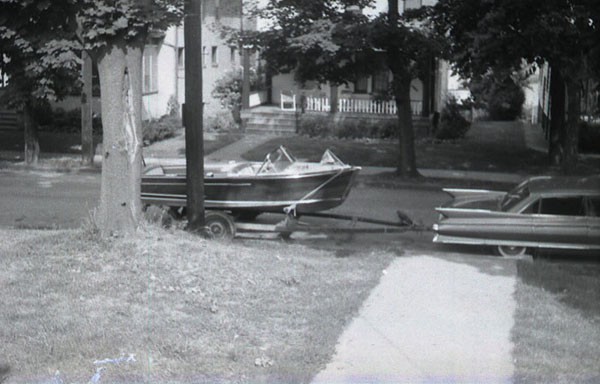 These last 6 photographs are the boat around the time the boat was sold. They are dated July 1965