1959 Century Coronado M59166.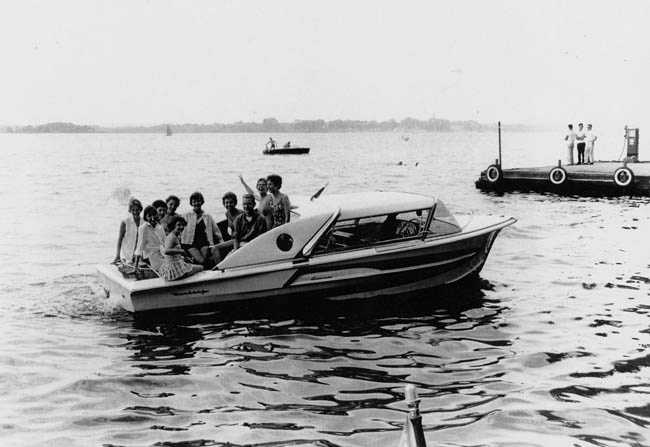 The boat when being used as a ride boat at the Midway Hotel on Conneaut Lake.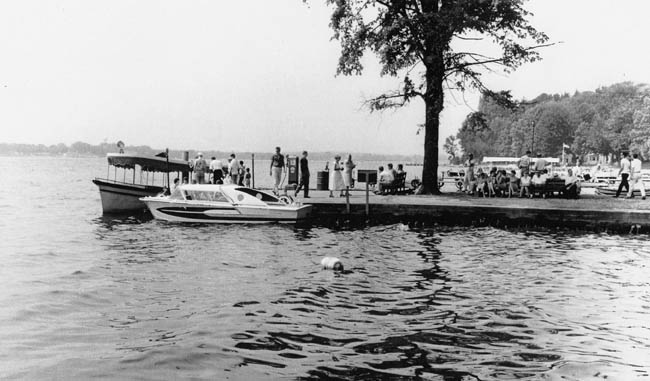 Also the boat when being used as a ride boat at the Midway Hotel on Conneaut Lake the other boat is The Outing one of the ferry boats that ran the lake for many years.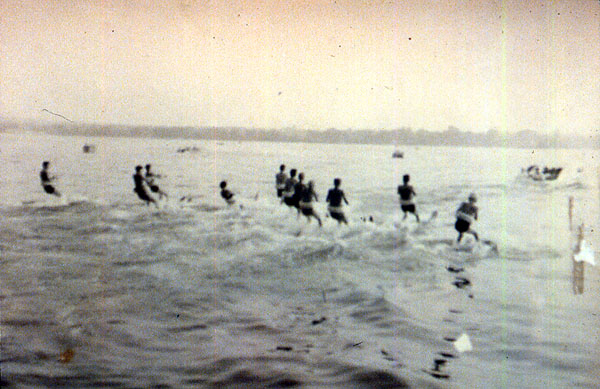 Pulling 11 skiers out of the water in the early 1960s. This boat also pulled 21 Skiers out of the water at a Ski Show held by the Conneaut Lake Ski Club.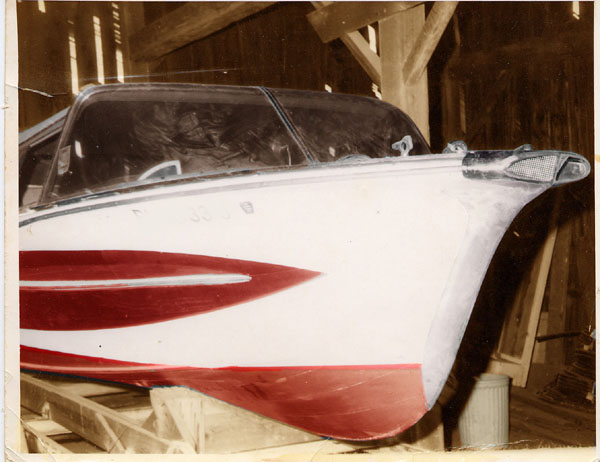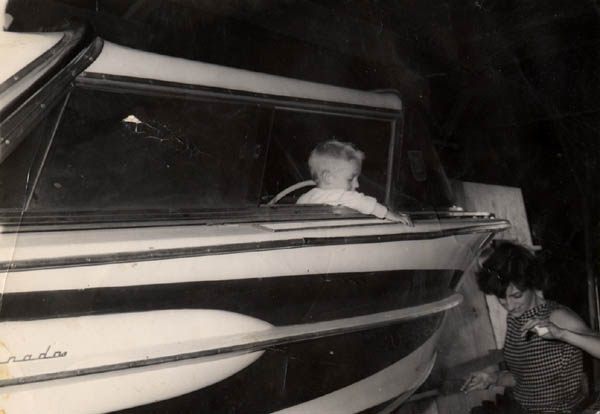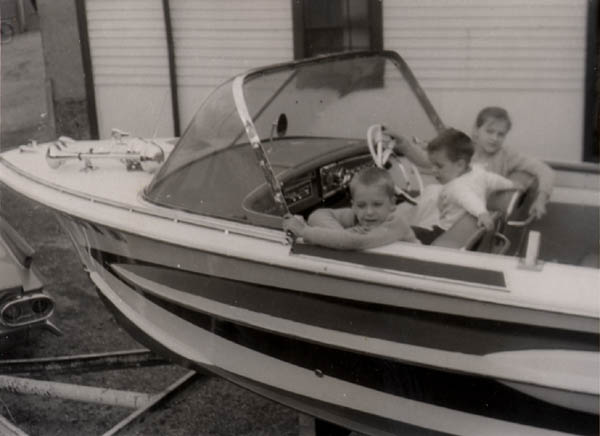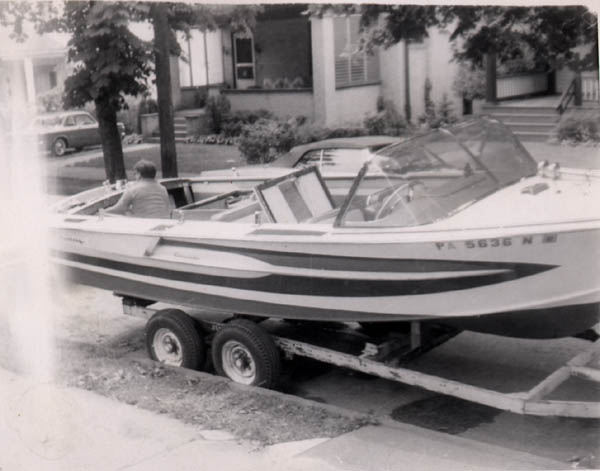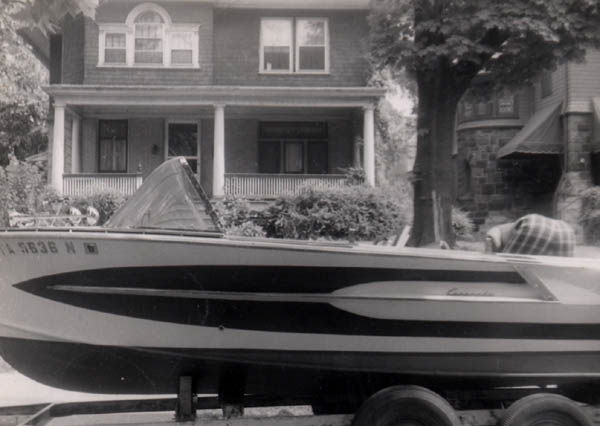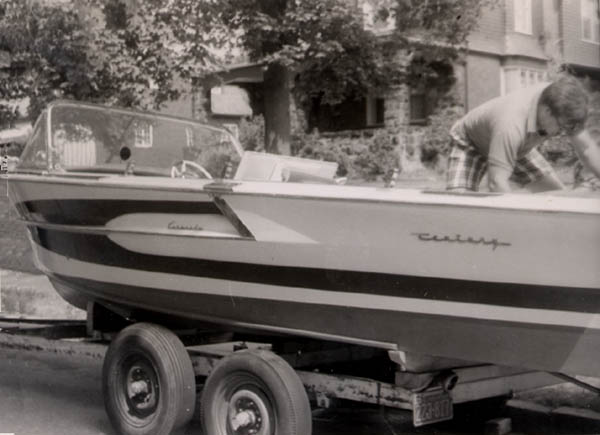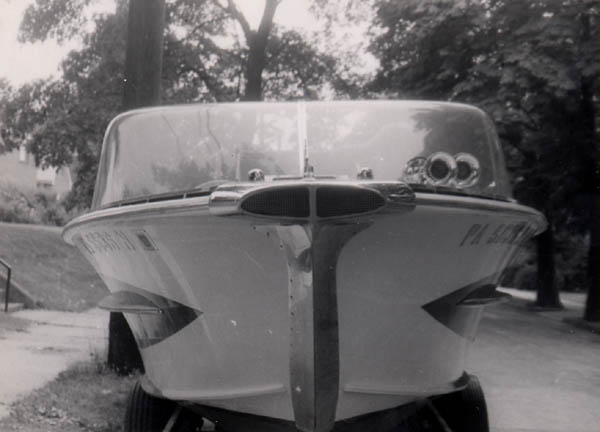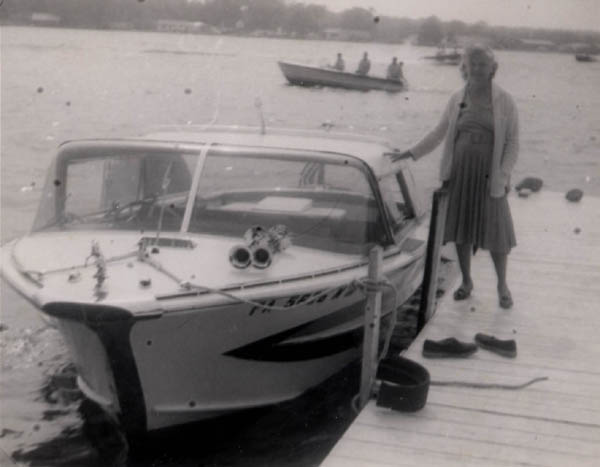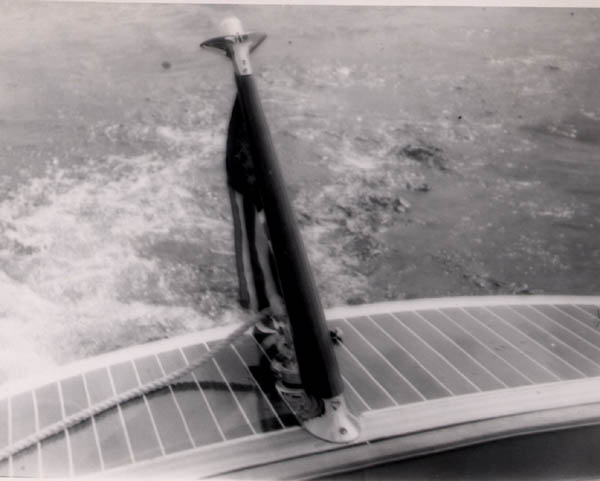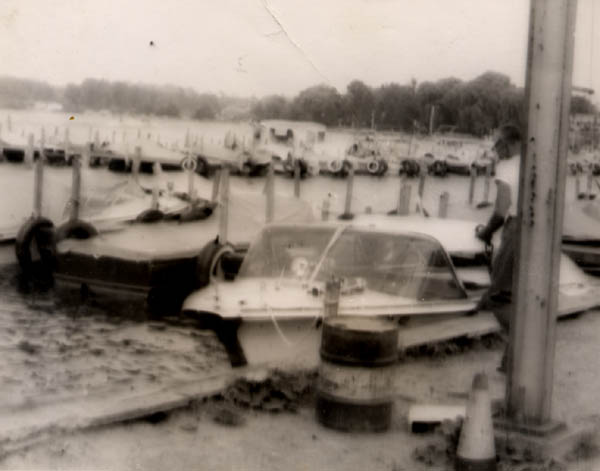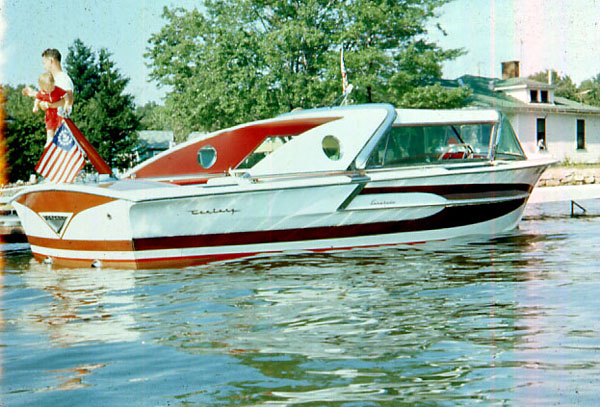 Note: The transom design on this boat is not the factory design. The factory design the upper area is all white. The only mahagony on the transom is the stripe straight across the transom. You can see the correct transom design on the first photograph.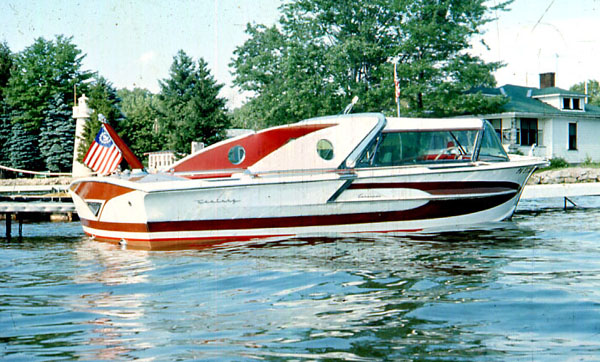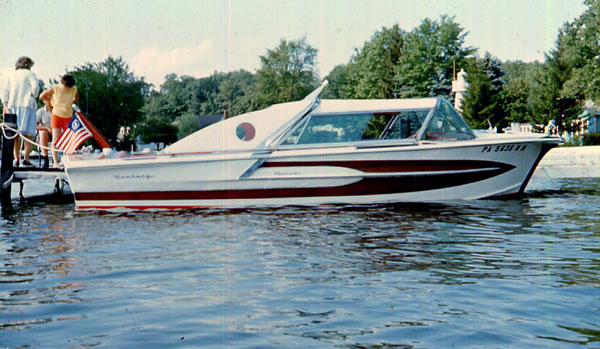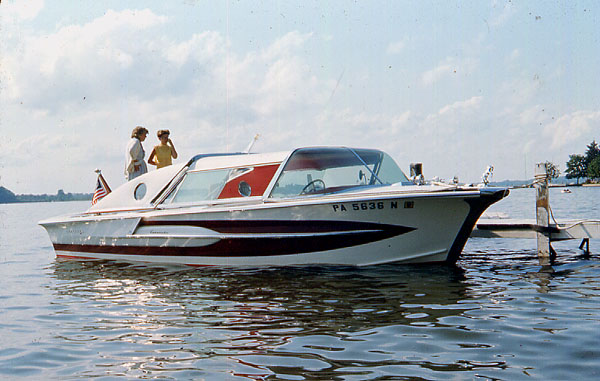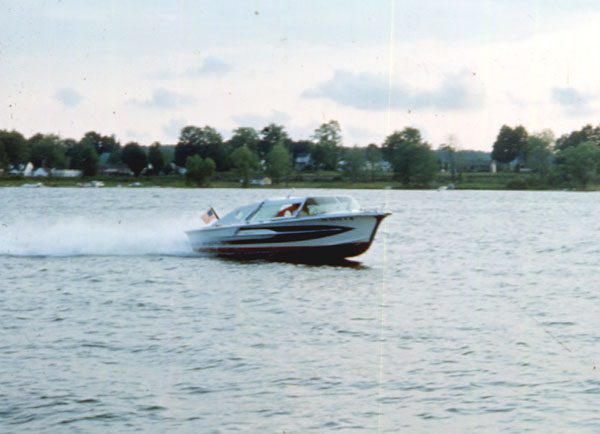 It is evident that the boat is moving very fast. (Note where the spray breaks from the chines, approx 18" from the stern.) This 275 hp. Chrysler Hemi powered Coronado was clocked at close to 60 mph., in a measured mile. This is very impressive for a stock 1959 boat. At this time there was not a faster boat on Conneaut Lake, and in our usage, 10 seasons, (1967- 1976) no boat ever beat it in a race. Actually a newer Coronado, a 1962 with a 325 hp. Cadillac Crusader could not keep up even though it had 50 more hp. That boat topped out in the upper 50mph range.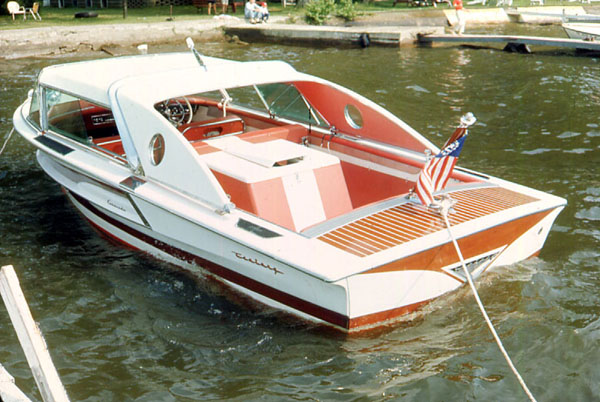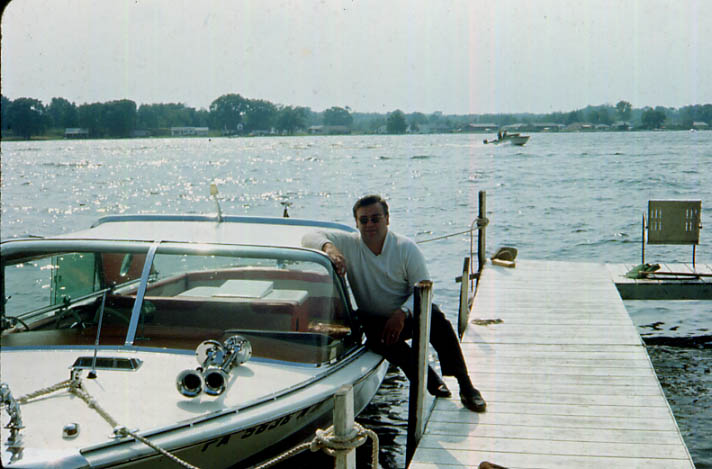 June of 1967. This is my dad and the midway Coronado the first season that we used the boat.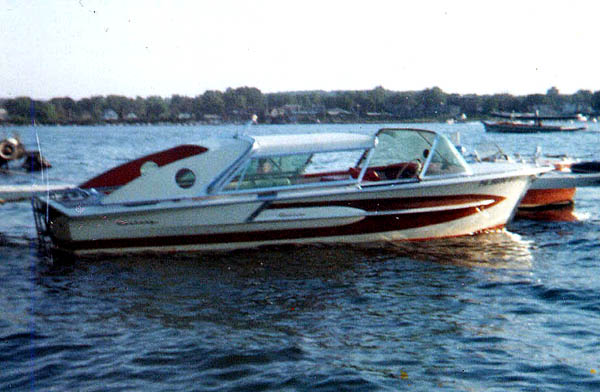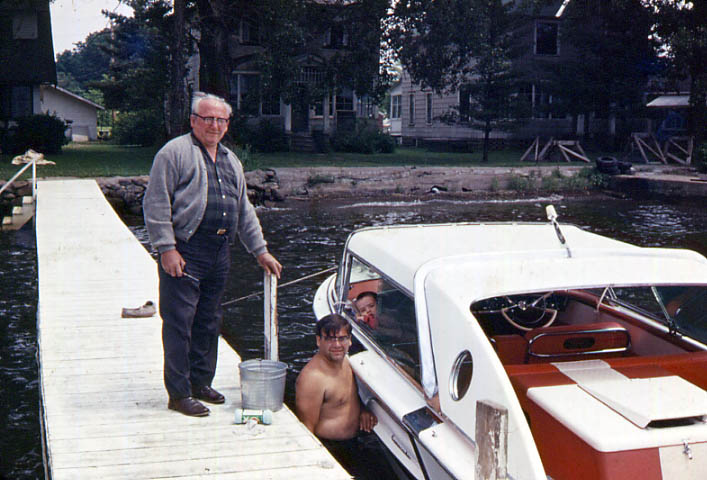 This is one year later, July 1968. That is my grandfather Charles L. Miklos, My dad Chuck, and me sticking my head out the window of the boat. The house in the center (not ours) was moved back and across the road in 1982. A much smaller house now stands there.