The Restorations of a 1942 Century Sea Maid 17'

Hull # QQ4204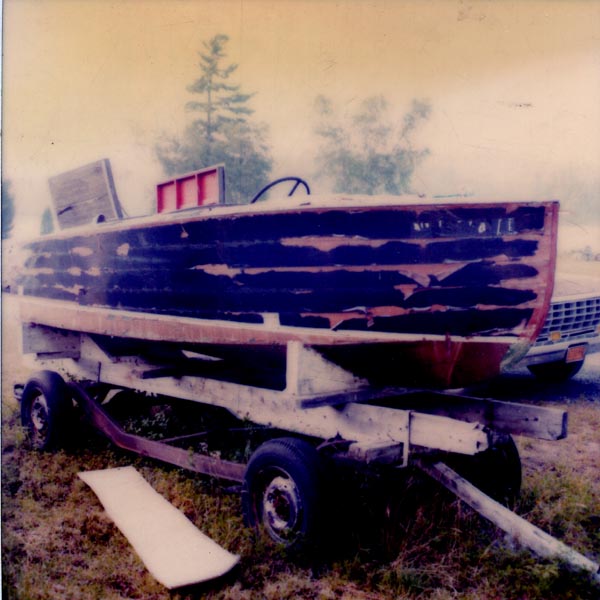 The boat in the mid 1980s, when we first herd about it. It had been setting outside for a number of years.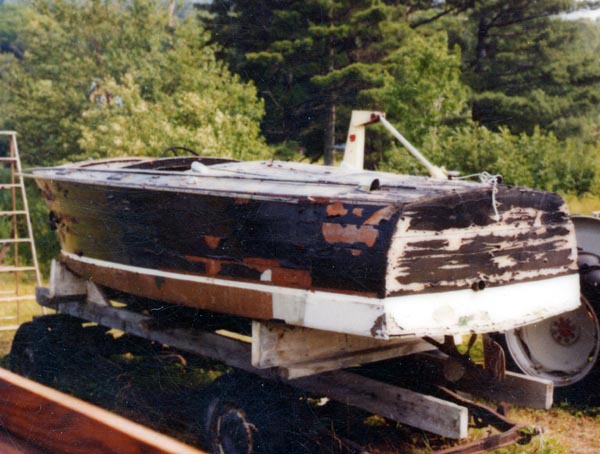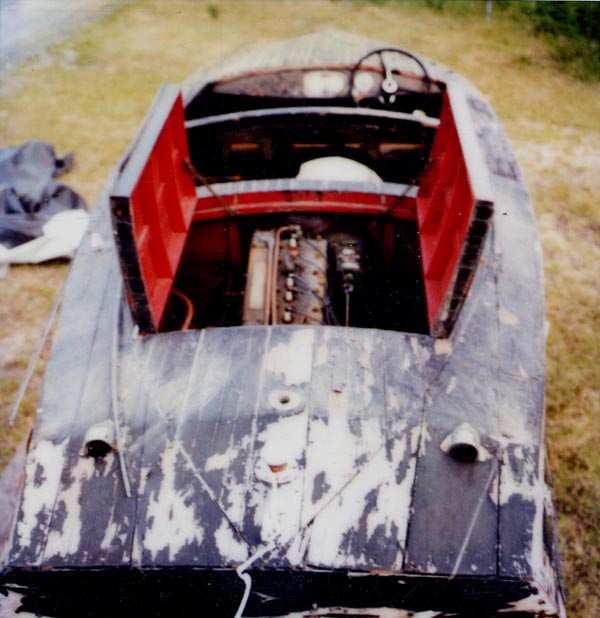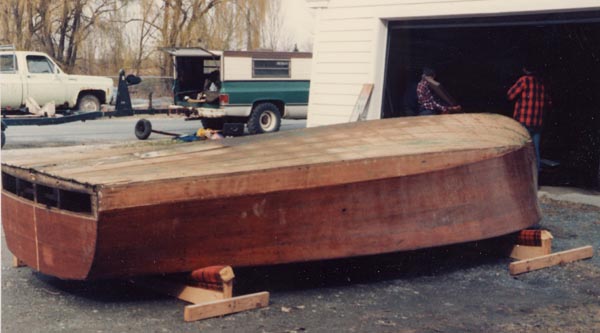 The day of pick up, in the late 1980s. Someone started restoration but gave up on it. They actually stripped the hull and stained and sealed one side. We had to turn it over before we could transport it. The boat then went into storage until 1994 when the restoration was started.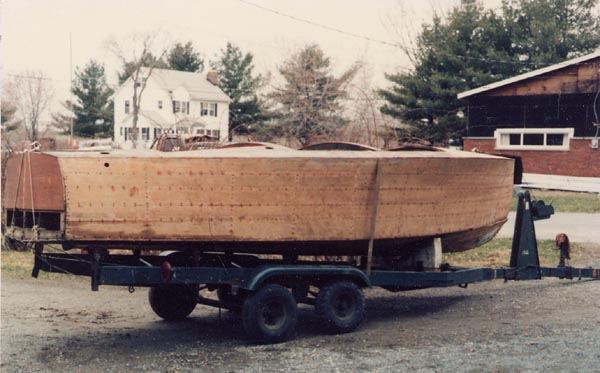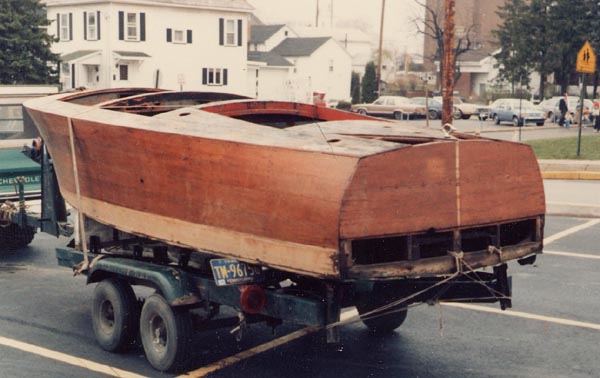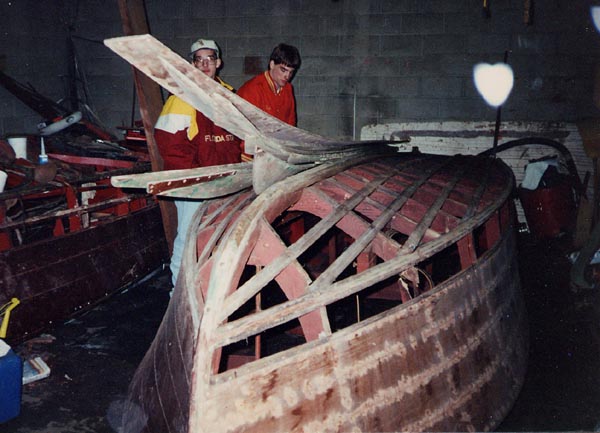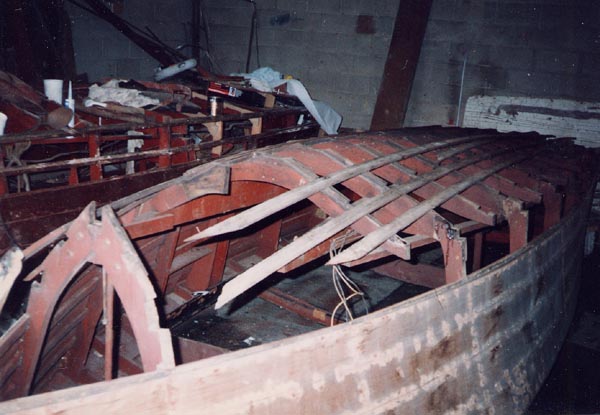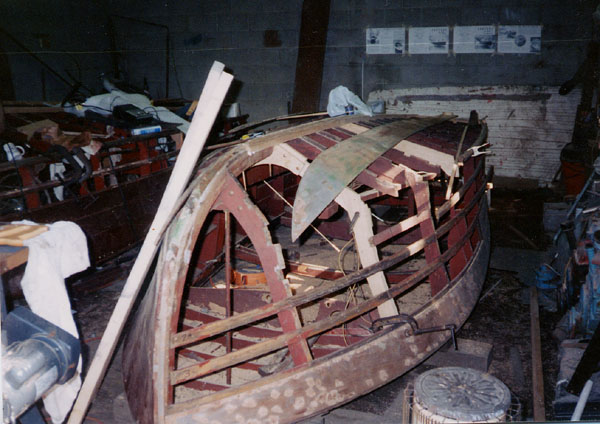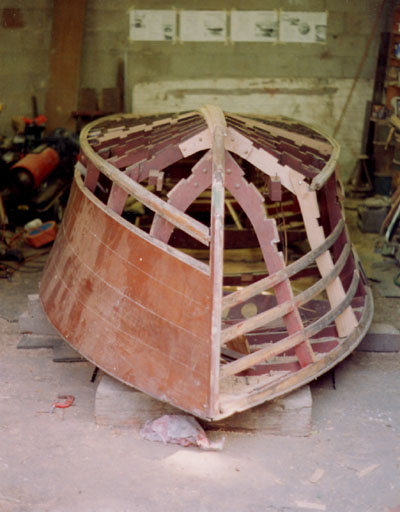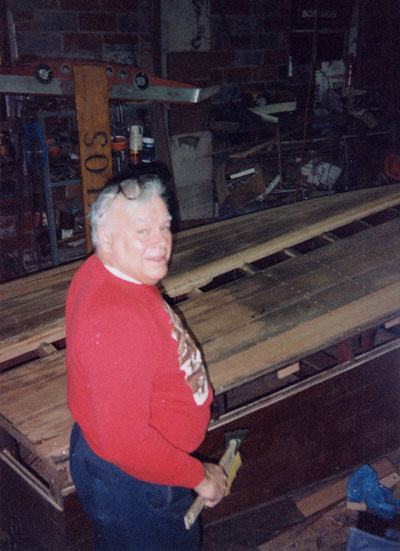 The bottom was restored in 1994. Only the bad wood was replaced. This boat has its original bottom with only a few new planks. It has been reset in 3M 5200.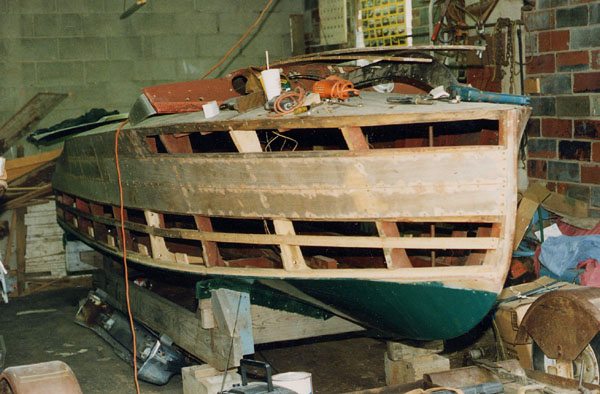 After the boat was rolled upright, it was decided to replace all of the hullside planking. It just had too many scars on the hullside. Also full length planks were available.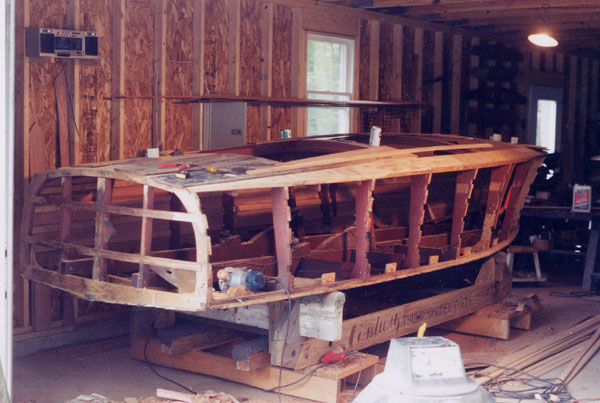 The boat went back into storage for a few more years. The Restoration was restarted in 2000.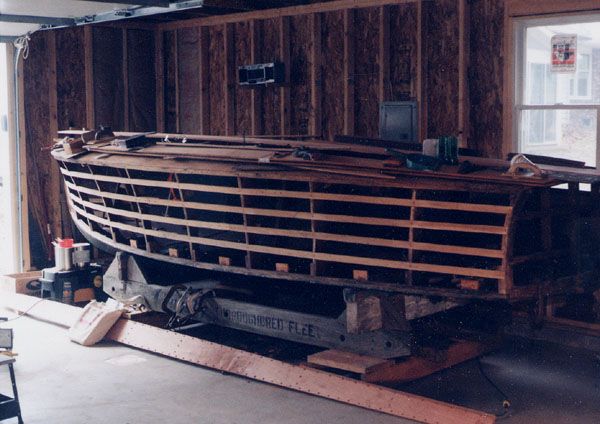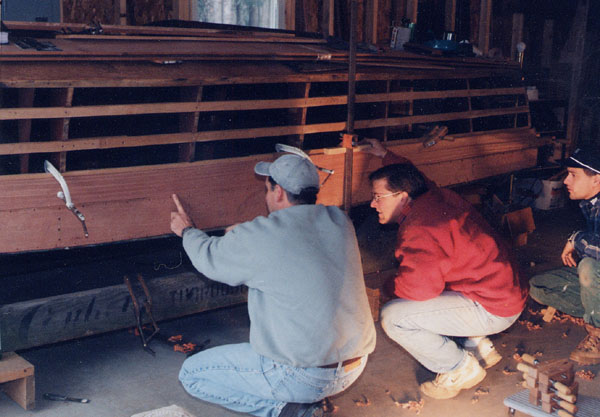 October of 2000, during a workshop of the Allegheny Chapter ACBS. This boat was used in several workshops.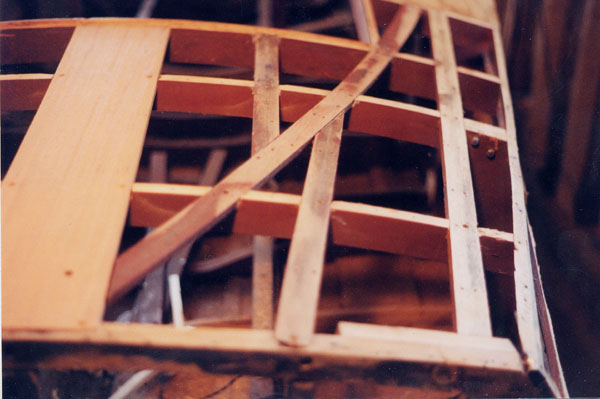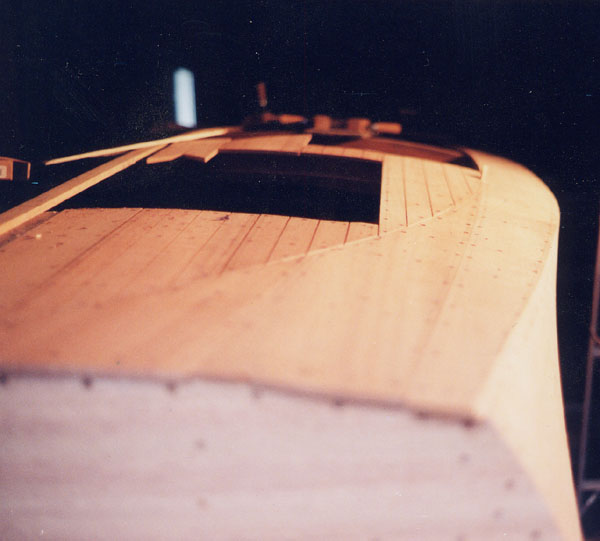 Early 2001 all the planking on the hull.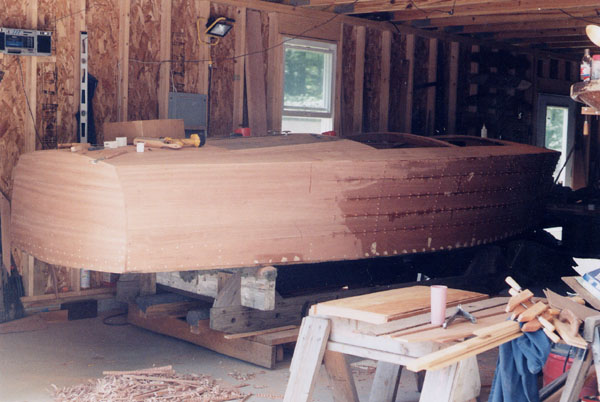 The hull is complete including being plugged. The tedious job of hand fairing the hull is started.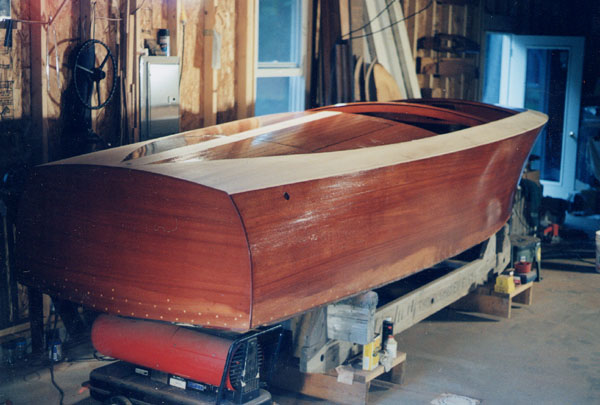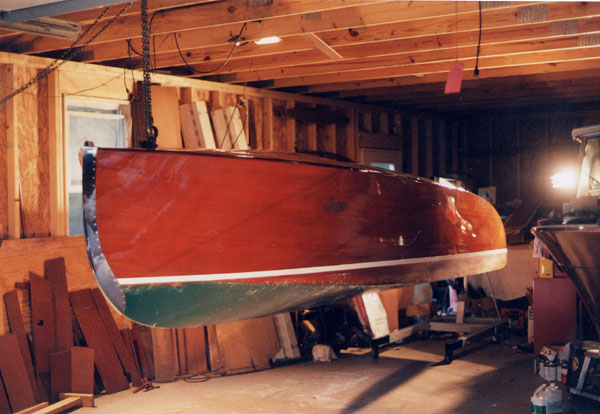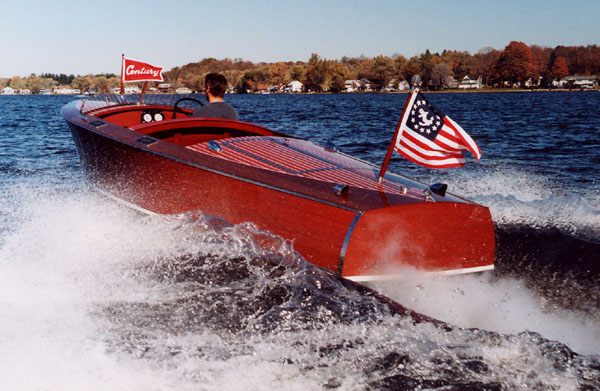 Late in 2001 the boat during a photo shoot for the "Century Classic Powerboat" book. (Note the ensign on the back was custom made to match an original 1942 Century's ensign that is still in existance.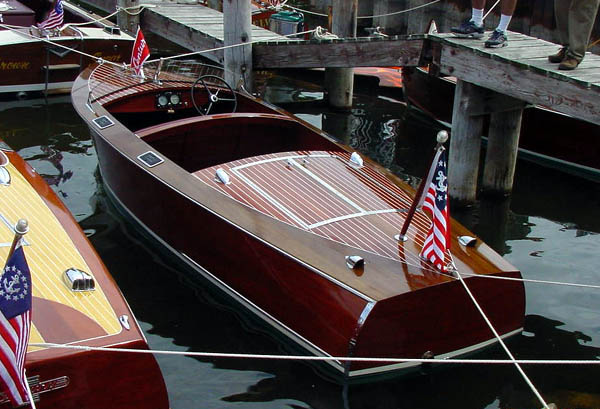 At the 2002 Century Boat Club Show where it won the top award for the show.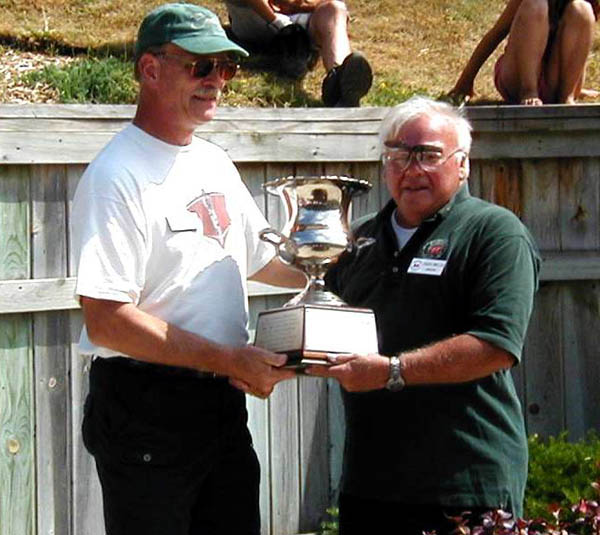 Century Club president Fred Marks, awards Chuck with the award.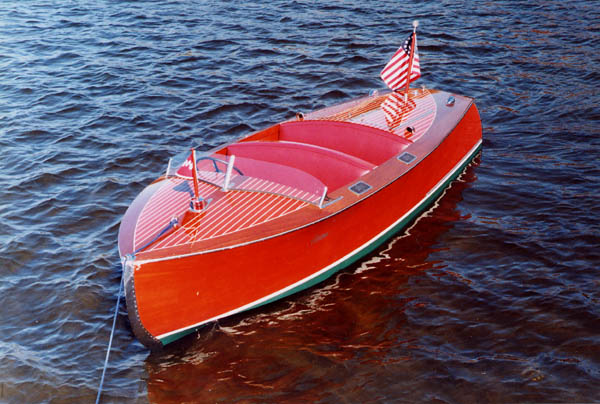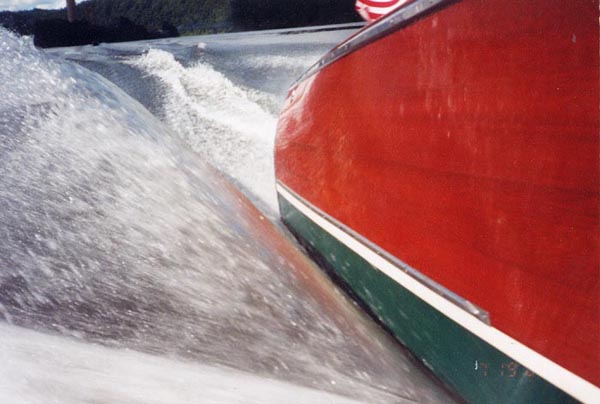 A cool shot taken during the "Allegheny River Cruise", July 2003
This boat is used and is not just for show, here entering a lock on the Ohio River, with several other boats during the Allegheny Chapter's Fall River Run 2003.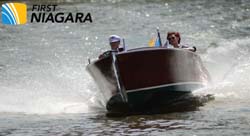 The First Niagara Bank commercial, with this boat.