Bottom Restoration Completed June, 2009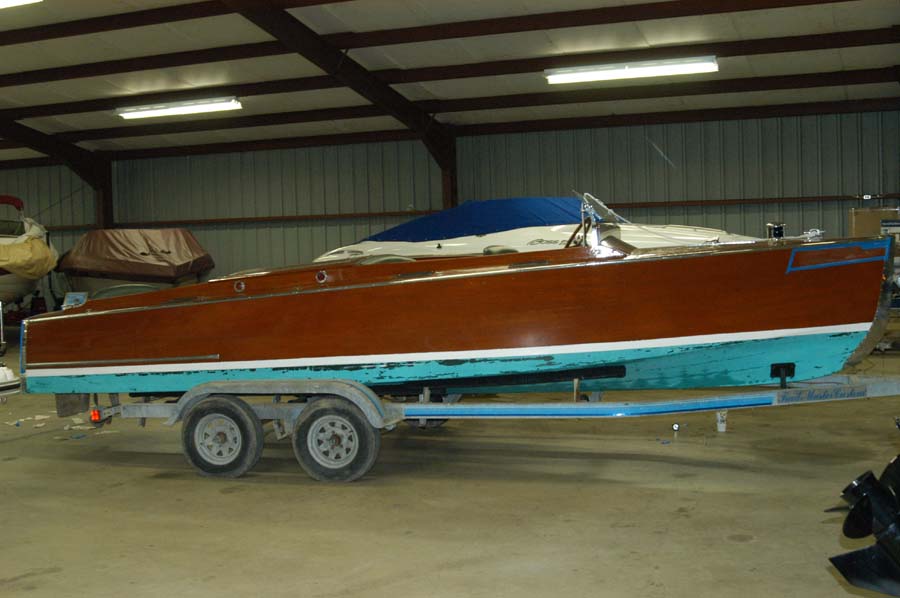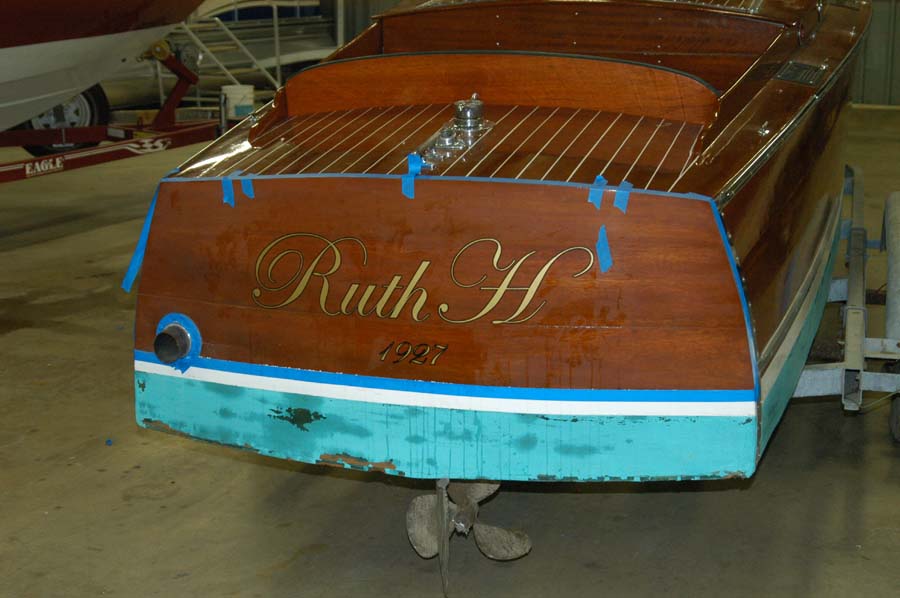 The first three photographs are when the names and registration numbers were insttalled August, 2007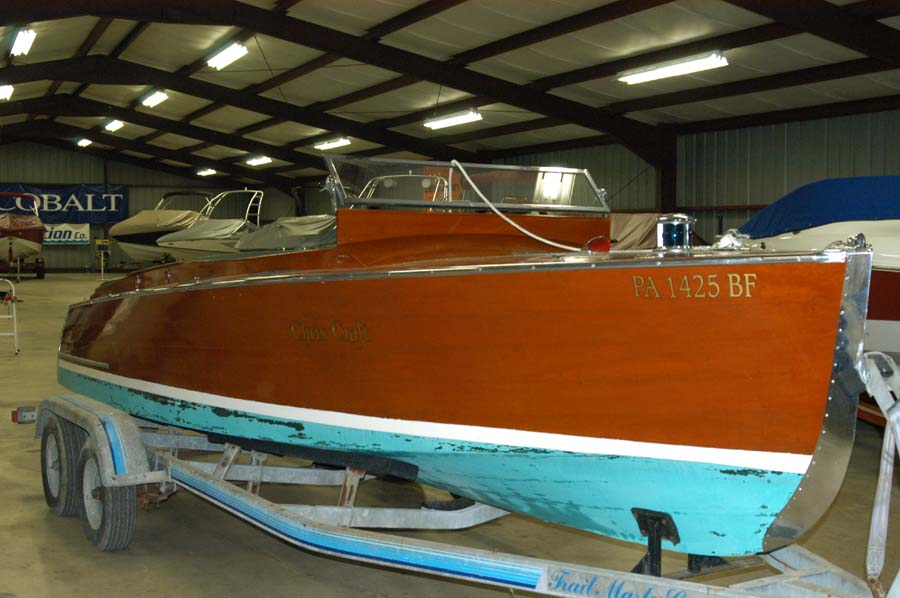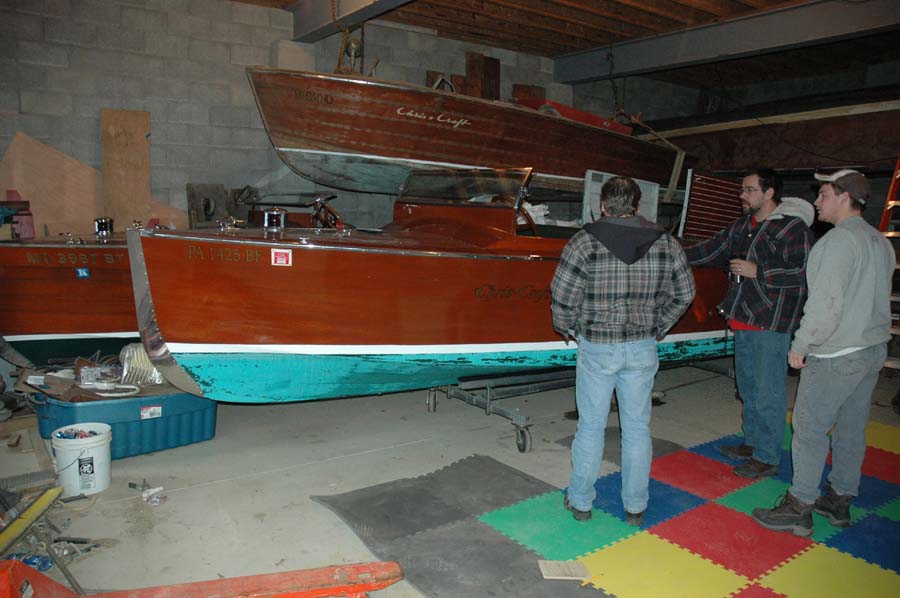 Tear down is starting.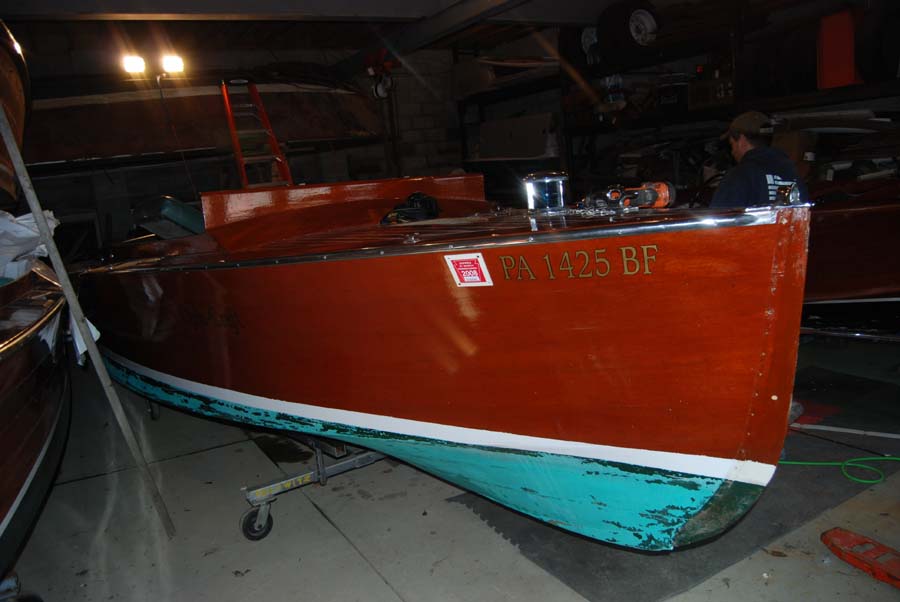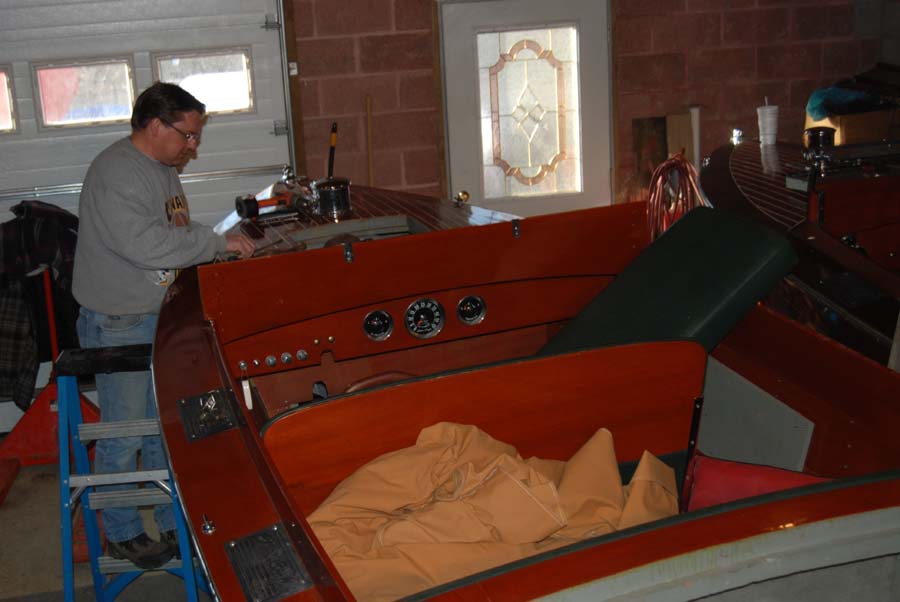 Non original gauges installed by earlier restoration.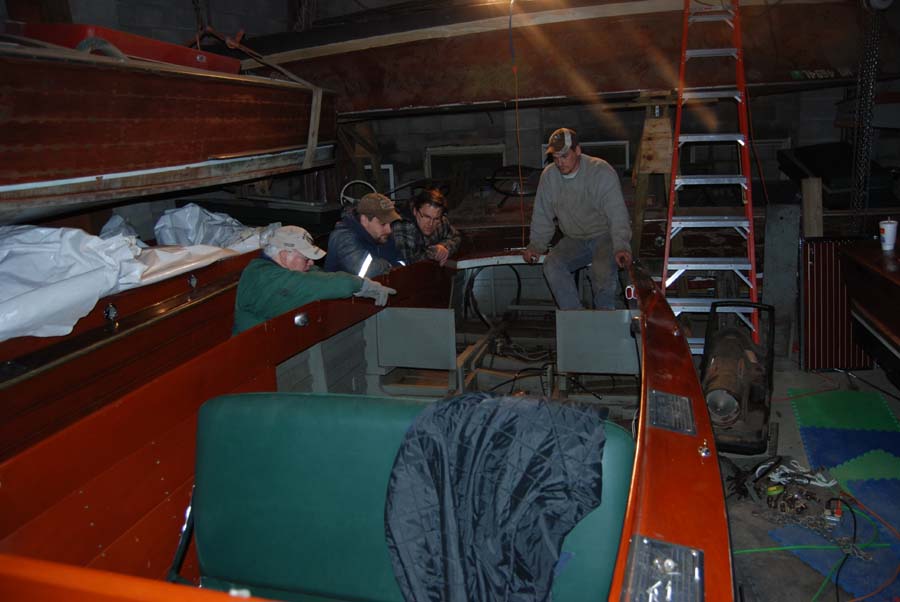 Center deck removed.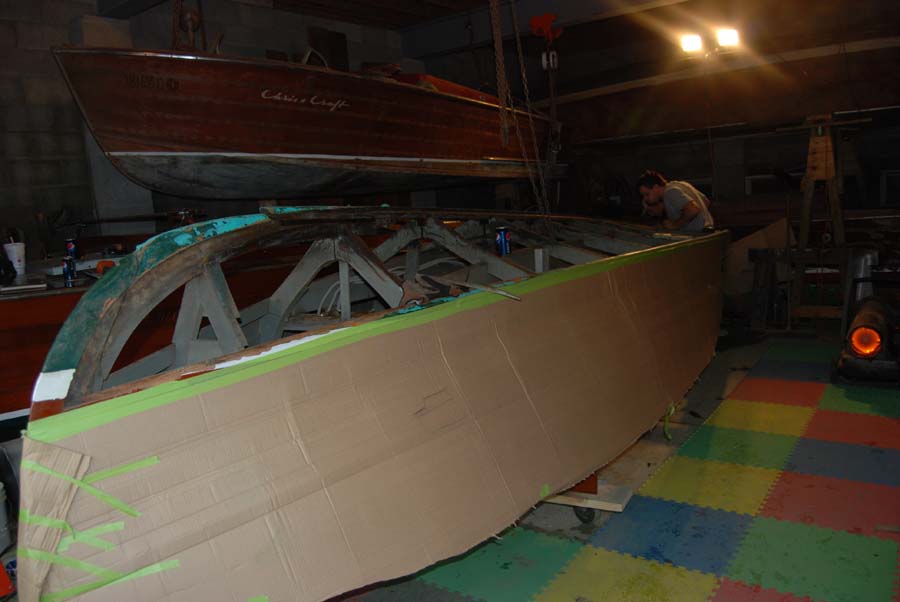 Bottom removed and the hull sides are protected.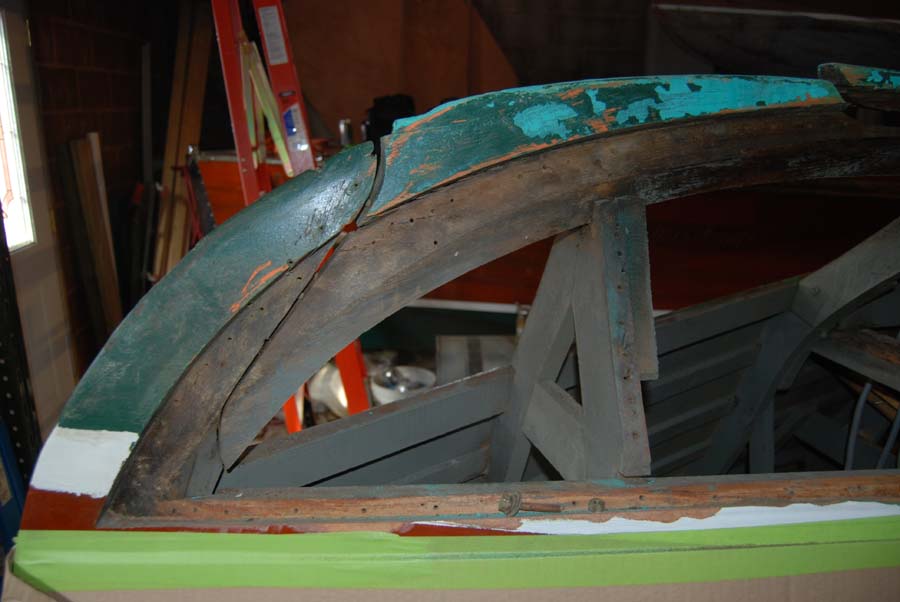 Stem problems.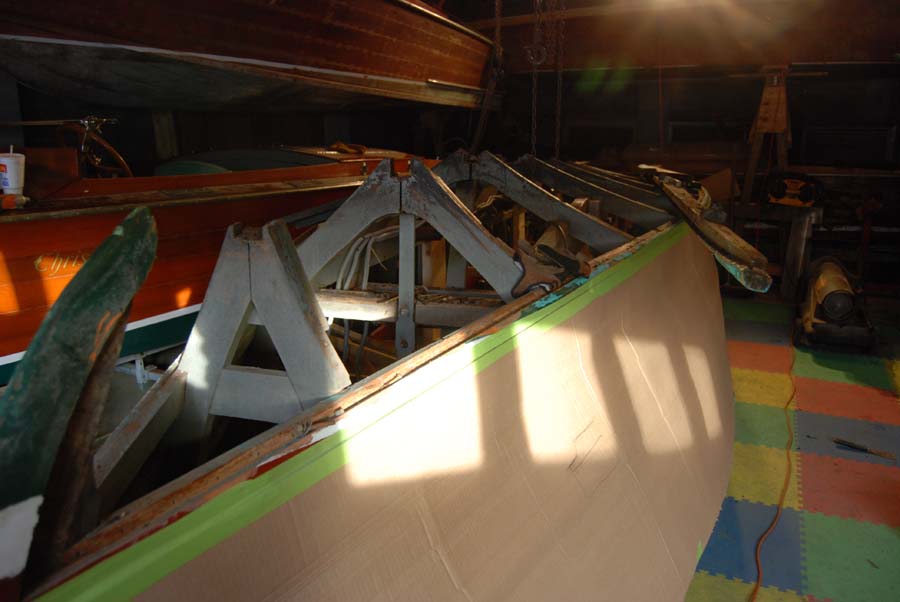 The keel is removed.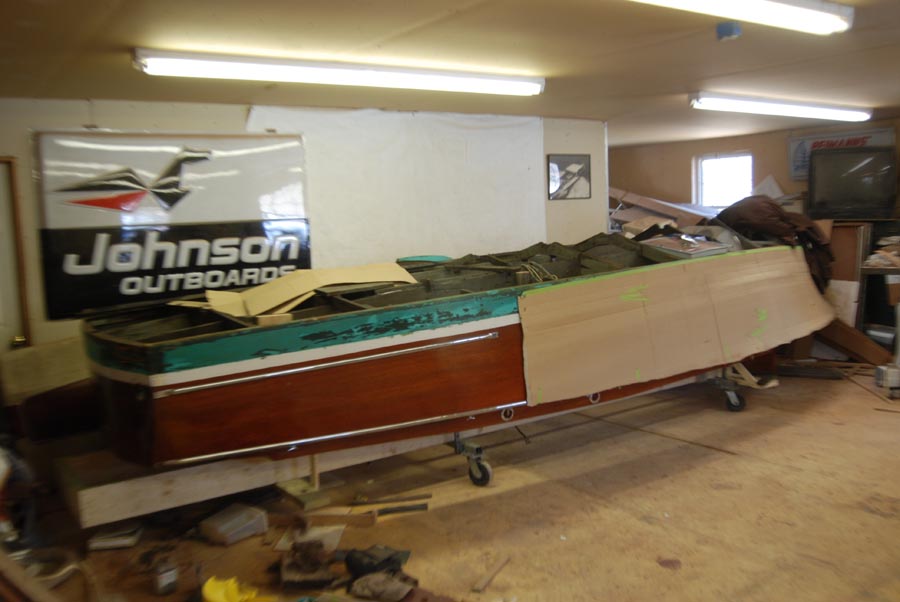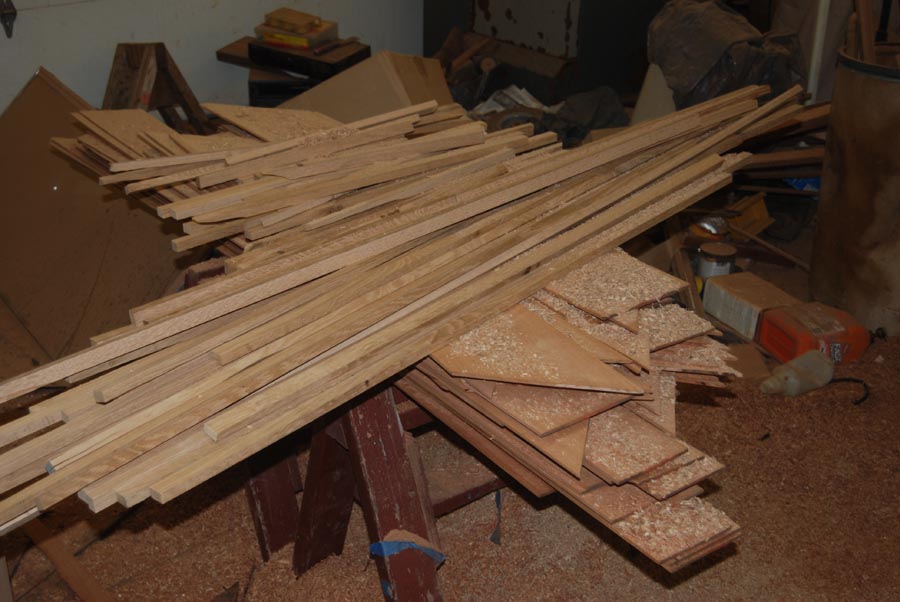 New intermediate frames, white oak.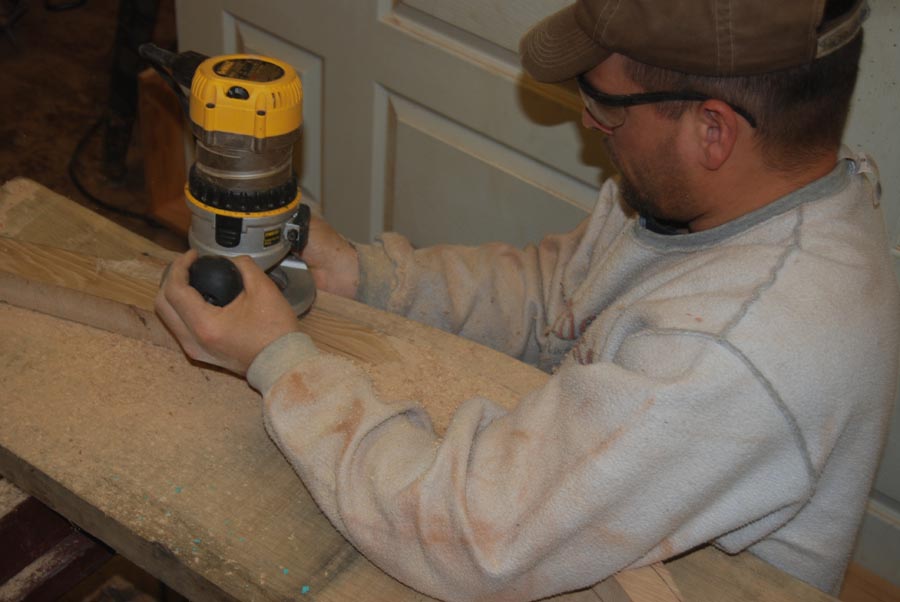 Routing the forfoot rabit for planking.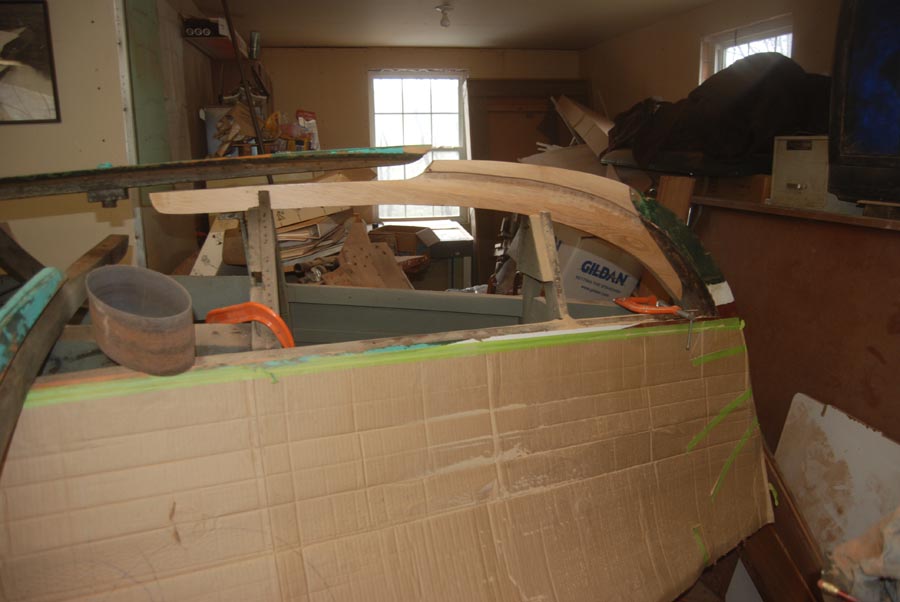 New forfoot in place.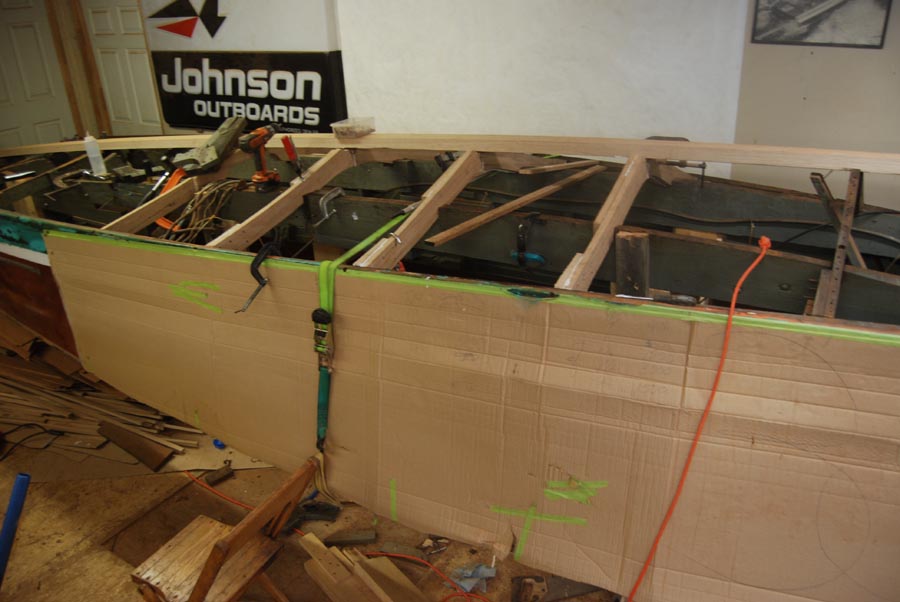 Many new frames installed.


New keel sitting in place.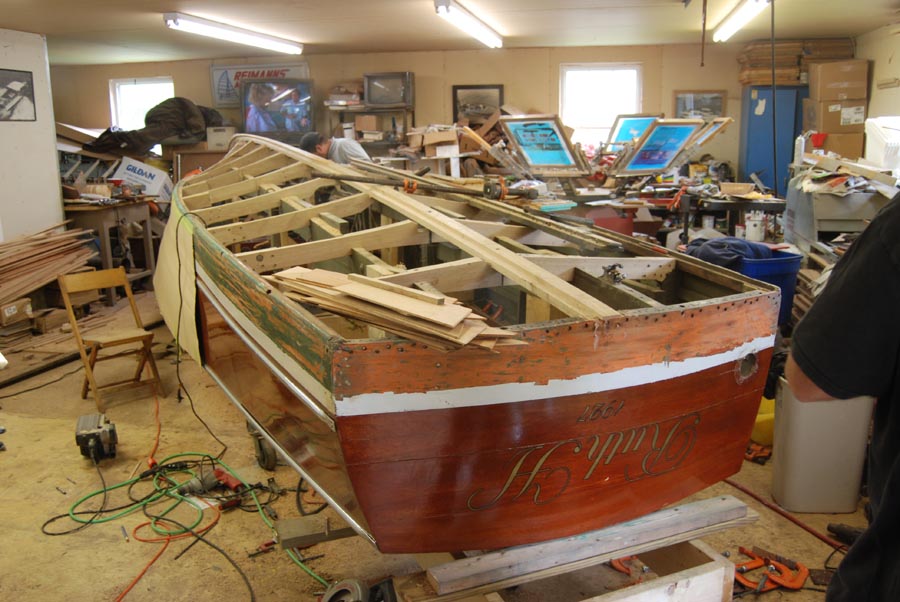 All the new framework installed and almost ready for planking.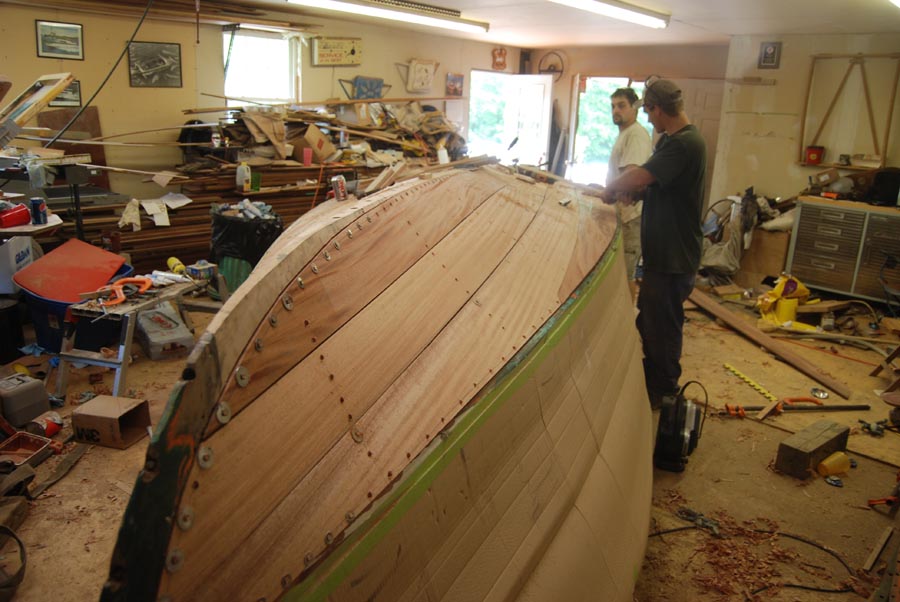 The new bottom dry-fit. Ready to be installed for good.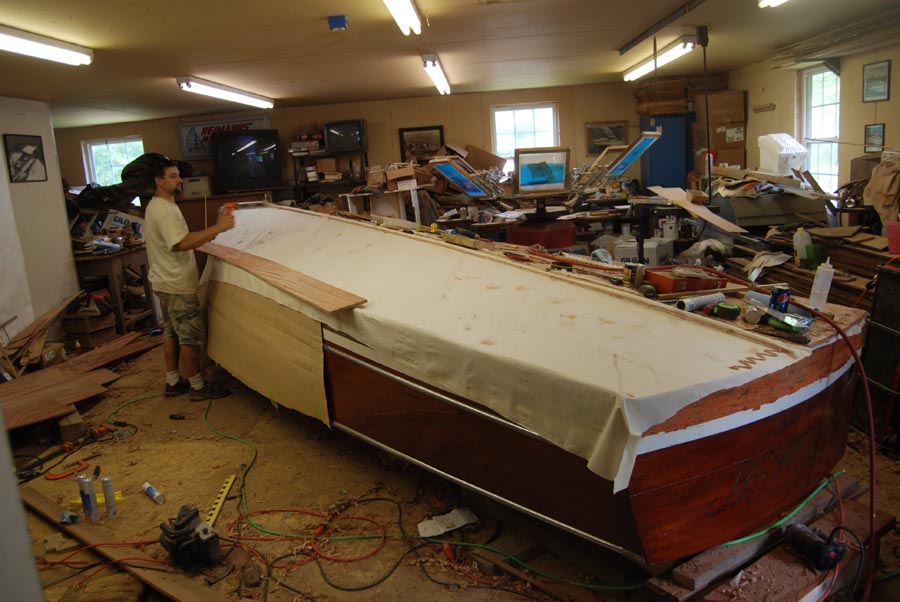 Cloth between inner and outer bottom. both sides with 3M 5200.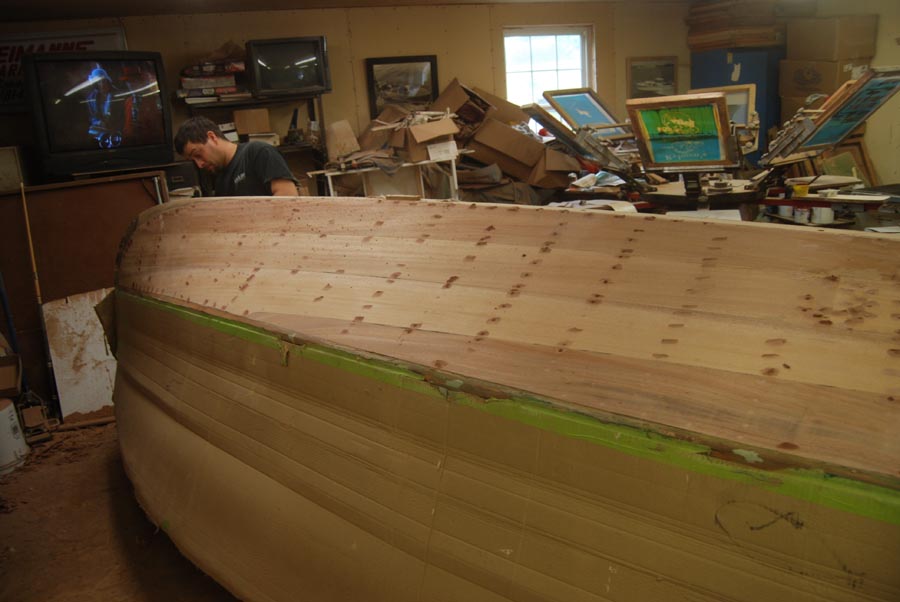 The new bottom installed ready for fairing.


The new bottom being faired in.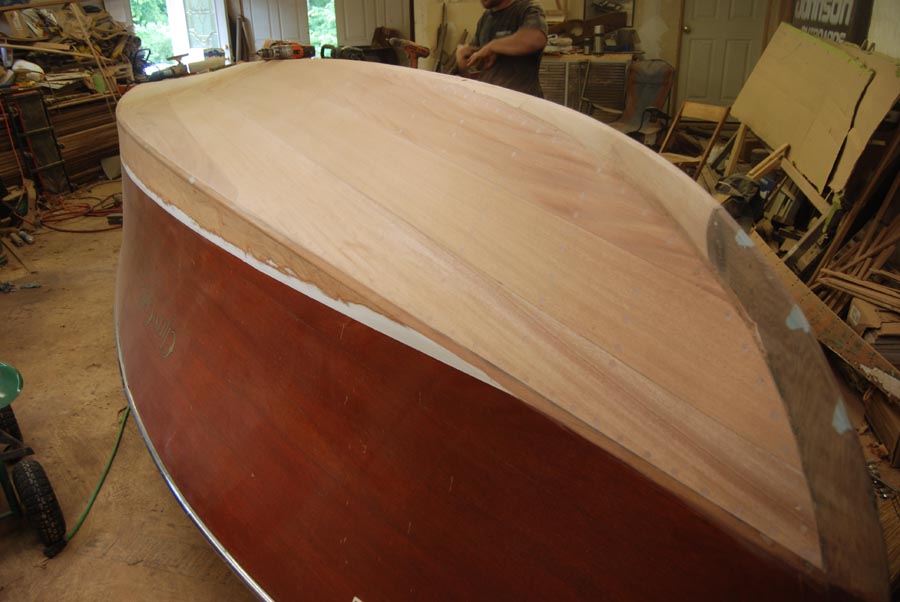 The new bottom installed and faired in.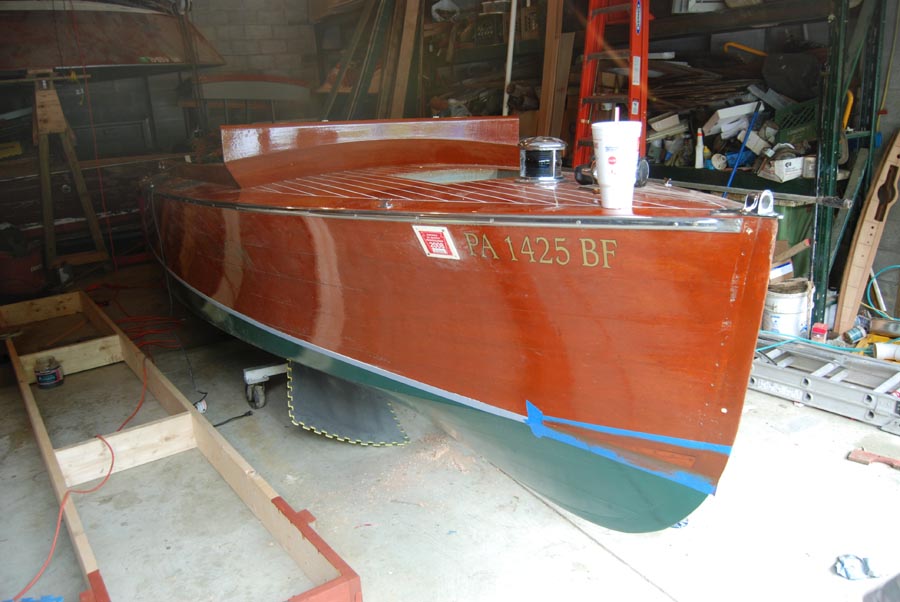 The boat upright and being re-assembeled. No finish work was done except for a little varnish above the chines at the bow, bottom paint and waterline. The waterline was corrected, a previous restoration made the waterline 150% of the size it should have been. It is now correct as it left the factory in 1927.





















Back to index