Century Pennant #1 1926-1933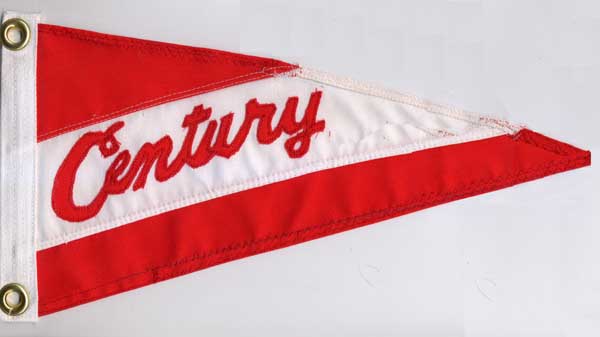 Red script on White with red stripes. Used on all boats that took pennants 1926 - 1933. Right reading one side only. $55.00 + 3.50 shipping.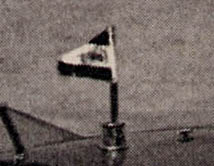 A close up photo of the back side of the pennant from the 1931 Century catalog, note the Century name is backwords.
---
---