Small Century Decal 1939-1942
Water release for true authentic restoration.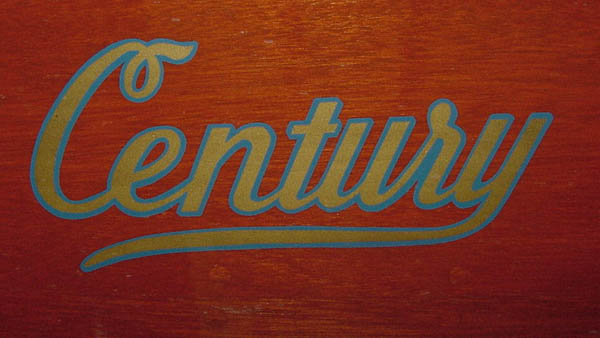 Gold with blue outline. Used on all boats 17' model's & under. On the 1939 Thunderbolt it was used with the "Thunderbolt" name. $50.00 per pair + $4.00 shipping.



For an order form click here.



Click here to see the original decal that we used for pattern.

---
---